3 NGOs Collaborate to Offer Assistance to Children Orphaned by Covid
Local and international non-governmental organizations (NGOs) joining hands to help impoverished children orphaned by Covid-19.
A young child from HCM City's District 8 whose parents died from Covid-19 receives food from local authorities and the steering committee of the local ward's Ho Chi Minh Communist Youth Union.
Three local and international non-governmental organizations (NGOs) on Sep. 24, officially launched a campaign to support children orphaned due to Covid-19, reported Saigon Times.
More than 4.5 million people have died of Covid-19 pandemic. Media attention has mostly focused on Covid-related mortality, while little regard for the children these deceased adults have left behind. The Lancet estimates that more than 1 million children globally have lost their father or mother to the deadly virus. Meanwhile, in Ho Chi Minh City alone, 1,517 children have been orphaned in the past few months due to the ongoing pandemic, according to estimates from the city's Department of Education and Training,
Children who have lost a parent can be at risk of serious psychological trauma, which, without appropriate support, can have long-term effects on their mental health and their chances of success in life. In particular, children who previously belonged to disadvantaged families will still need urgent material support, in addition to long-term emotional and educational support.
The number of orphans from Covid will keep on growing, will one organisation have enough capacity to fundraise and support them all?
Saigon Children's Charity (saigonchildren), the Research Center for Management and Sustainable Development (MSD), and the Capacity Building and Support Center for Women and Children (CSWC) create a coalition of non-profit organizations participating in the "Em khong le loi" (You are not alone) campaign.
The campaign aims to help children that have lost a parent due to Covid and now face financial struggles; calling for mobilizing social resources to provide urgent and long-term support to children who have lost a parent, both parents, or primary caregivers because of the pandemic.
Joining the effort of the government, each organization will offer its diverse experience and expertise in social work, to help children alleviate trauma after bereavement, to provide responsible counselling on issues around life and education, encouraging and supporting children to develop themselves, as well as creating a safety net to support children in the absence of a parent.
"Children orphaned due to Covid-19 need immediate support in terms of psychological stability, food and safe accommodation. Long-term support includes education and modeled care, tailored to each child's circumstances," shared Nguyen Ngoc Phuc, CSWC director.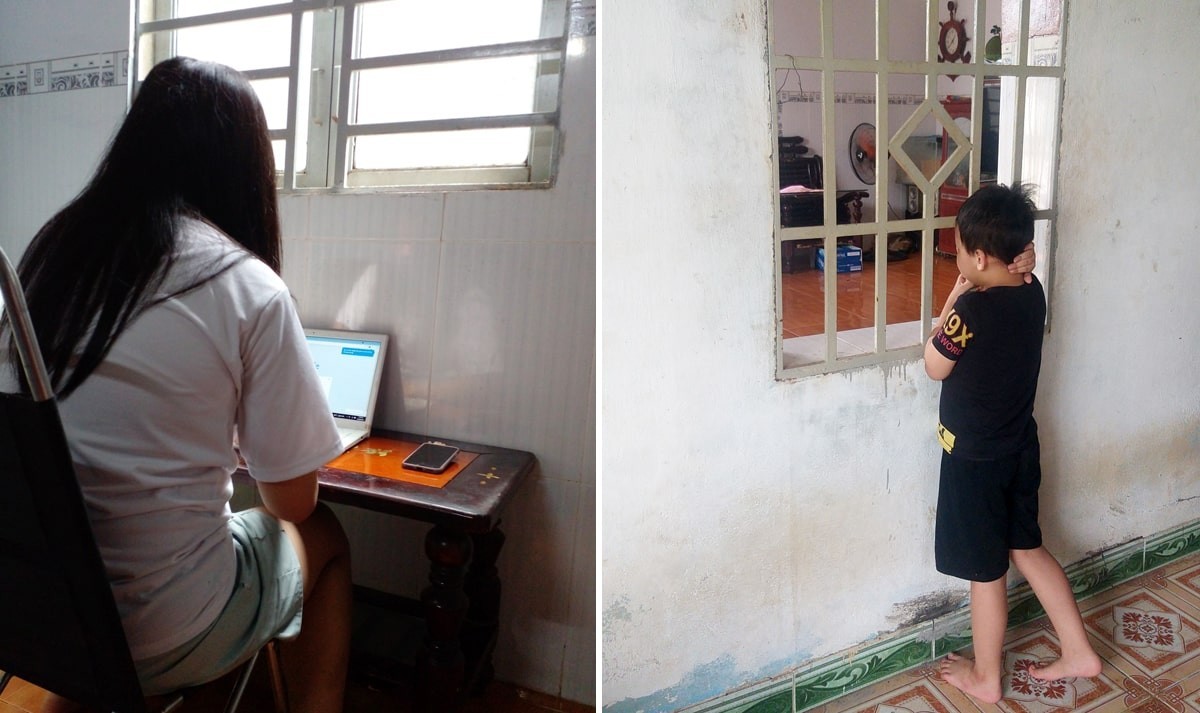 Khanh Nhu, 13, was left an orphan by the Covid-19 wave sweeping through HCMC that took away her father, mother and grandfather. Nhu and her brother now live in their grandparents' house in Dong Nai Province. Photo courtesy of Nguyen Thi Huong, Nhu's grandmother/ via VNE
Moreover, "You are not alone" will focus not only on providing financial support to the children, but also mental support and guidance.
Children losing a parent are at risk of serious psychological trauma, which, without proper support, can have serious long-term impacts on their mental well-being and curtail their chances of success later on in life.
In particular, children with families already in difficult financial circumstances, who have now lost the main provider of the family, will require material support along with long-term commitment toward their education and emotional support.
Combining the diverse experiences and expertise in social work, the participating organizations will be able to help children cope with the trauma of bereavement, provide responsible counselling on issues surrounding life and education, encourage and assist children in their personal development and create a safety net to support these children in the absence of their parents.
In essence, the collaboration between participating organizations will help these children overcome the psychological shock and trauma of losing a parent and prevent this tragedy from affecting the child's potential.
According to Damien Roberts, executive director of saigonchildren, the emotional trauma for orphaned children is very high. Therefore, the best way to support orphaned children is to keep them within the extended family and give them counselling, guidance and long-term support for their physical, psychological, social and emotional needs.
"It is important to fund these children's education and give them food, but it is vital to support their emotional and psychological well-being in order to overcome their trauma and be resilient enough to fulfill their potential," he added.
Nguyen Phuong Linh, MSD executive director, hopes this will be a useful effort to help Covid orphans and make them feel they are not alone. What we want is for them to know that they have the support of the community and society to overcome the adversity and live up to their potential.
Besides the orphans in the organization network, the campaign also opens an application to receive orphans in need in the community on the campaign website.
Support saigonchildren, CSWC, and MSD to help orphans with difficult circumstances at https://emkhongleloi.com.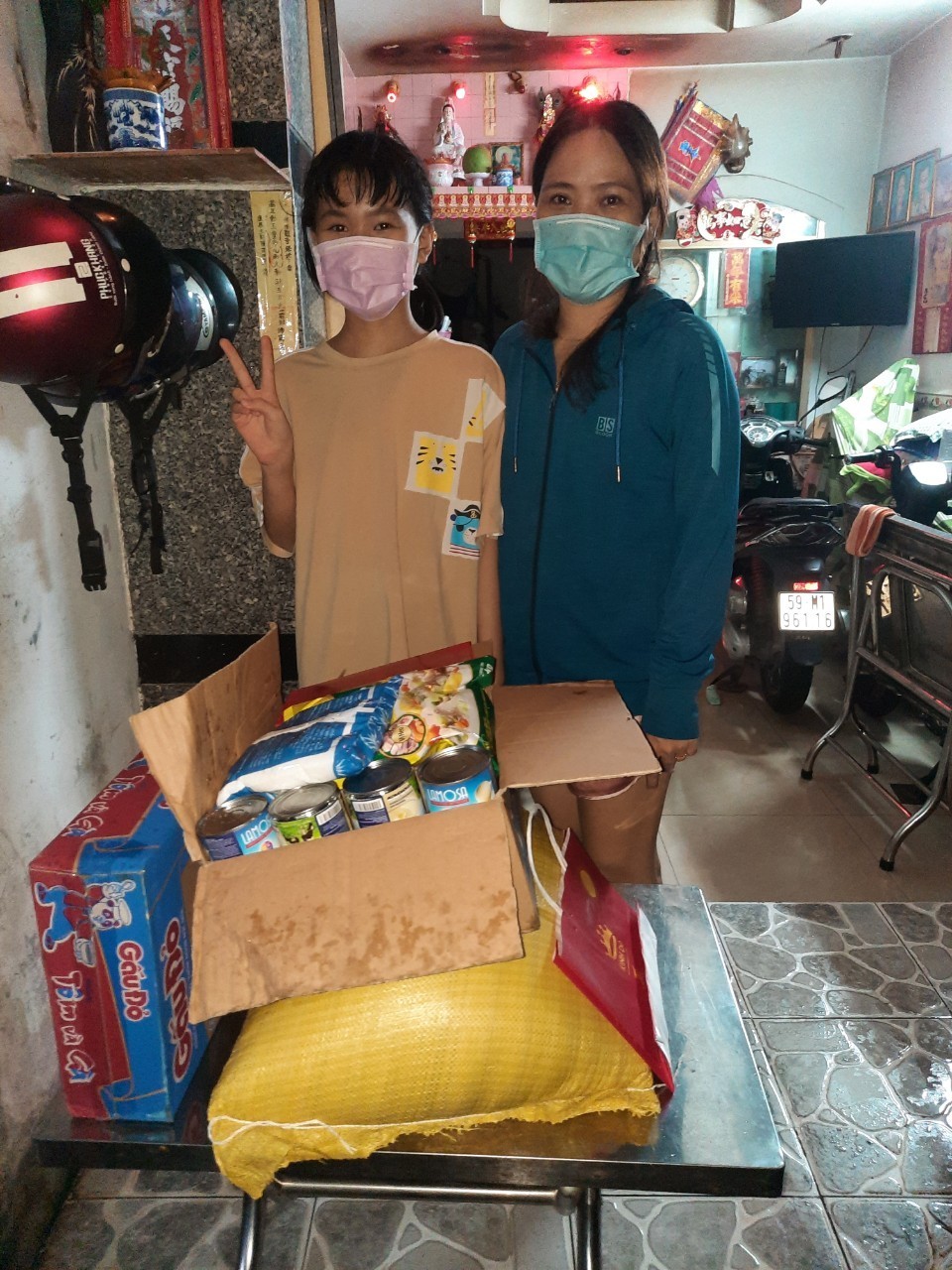 Each "backpack package" is valued at US$60, and contains staple food items for the family, and books and toys for the children.
Saigon Children's Charity CIO (saigonchildren), a UK organization, was founded in 1992 to help disadvantaged children in Vietnam to escape from the cycle of poverty by giving them an education and a fair start in life.
It works toward a goal of eliminating barriers to education by granting scholarships, providing vocational and life skills training, building schools in rural areas, and by supporting other organizations that help students with disabilities.
In the first days of this week, saigonchildren ramped up the deliveries of round 10 and 11 of the "Backpacks of Resilience" campaign; and until Sep. 23, has successfully delivered almost 700 more packages.
In details, round 10 included 200 packages, of which 150 were funded by HP, and 50 by individual donors; and round 11 included 496 packages, of which 283 were funded by Intel, 78 by AmCham Vietnam, and 135 by individual donors.
In each of these backpacks are food staples to relieve the stress of families that cant afford food anymore, but also books, stories, and games to take care of the child's development and mental wellbeing.
So far, saigonchildren's "Backpacks of Resilience" campaign has disbursed USD 340,338 to deliver 6,462 "backpack" packages, benefiting about 25,848 people in many provinces and cities throughout Vietnam.