Sapa set for Winter Festival 2017
Sapa Winter Festival 2017 to place from December 23 to 31 in northern hill town.
Sapa Winter Festival 2017 to place from December 23 to 31 in northern hill town.
Photo: New.zing.vn
The Sapa Winter Festival 2017 will take place from December 23 to 31 in the hill town in northern Lao Cai province.
This is the second time the festival has been held and is part of the Vietnam National Tourism Year focusing on the Lao Cai - Northwestern Region. It aims to introduce the perse cultural and arts activities of ethnic minority groups, create new tourism products, and present opportunities for visitors to experience Sapa's winter.
The highlight of the festival will be the Snow Discovery Festival Day on the occasion of Christmas and New Year's, with a range of impressive activities such as love duet singing, ethnic musical instrument performances, traditional games, and local food specialties.
There will be a Fire Dance Festival of the Red Dao ethnic minority group, a street parade festival to show the beauty of unique ethnic costumes, and lion and dragon dances on central streets on December 31.
At an altitude of about 1,600 meters above sea level, Sapa is cool and foggy most of the time, making it different from elsewhere in Vietnam. The hill town is known for its terraced rice fields and trekking trails. Snow has fallen at times during winter in recent years, when temperatures fall to under 0C.
According to weather forecasts, Sapa will be very cold this winter, so Sapa may well be covered by snow in its mountainous areas and terrace fields during Christmas, creating a picturesque and unique landscape./.
VNF/Vn Economic Times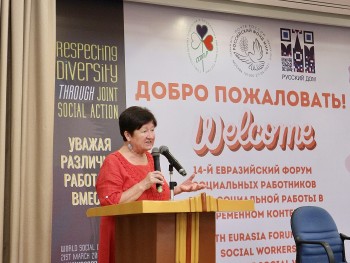 Friendship
The 14th Eurasia Forum of Social Workers Opens was held in Hanoi on March 20-21 with the theme of "The role of social work in the current context."