Save the Children to donate VND 1.7 billion to children in Mu Cang Chai district
SCI pledges to donate VND 1.7 billion to students and schools affected by flash flood in Mu Cang Chai district (source: VNF)
(VNF) – The delegations of the Vietnam Union of Friendship Organizations (VUFO) and the Save the Children International (SCI) foundation on August 15 visited Mu Cang Chai district (Yen Bai province) to grant emergency aid to students and schools affected by the recent flash floods in the area.
Deputy Chair of Yen Bai province People's Committee expresses thank to the supports from SCI and VUFO (source: VNF)
At the meeting, Member of the Standing Committee of Yen Bai provincial Party, Deputy Chair of Yen Bai People's Commitee Ta Van Long briefed the delegates on the situations of natural disasters in Mu Cang Chai district, which caused serious losses in terms of human's lives, houses and properties as well as infrastructures.
Being informed about the losses of Mu Cang Chai district and Yen Bai province, VUFO immediately took action to mobilize the aid from international organizations to help local people overcome the difficult time.
In response to VUFO, SCI has pledged to donate VND 1.7 billion (~USD 75,000) to schools affected by the floods.
At the same time, SCI also took time to conduct survey in Mu Cang Chai district, in order to adequately support the schools in terms of supplying learning equipments, restoring schools' latrines, handwashing facility and water tanks, ensuring safe environment for students to live and study.
On behalf of the Yen Bai province authorities, Deputy Chair of Yen Bai People's Commitee Ta Van Long expressed sincere thank for the care and supports of VUFO and non-governmental organizations for the people in the area, particularly children of Mu Cang Chai district, hailing it as a precious gift to encourage the kids to overcome difficulties and be ready for the upcoming school year 2017-2018./.
( Translated by Phi Yen )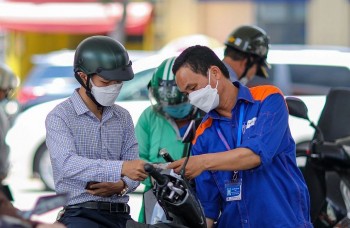 Economy
Vietnam Business & Weather Briefing (Oct 2): Binh Duong lures foreign investors with special care, the North and Central regions continue to have heavy rains, leading to the risk of flooding, flash floods, and landslides.