SEA Games' Mascot Provides a Unique Opportunity for Disabled Vietnamese
The Sao La doll - an adorable souvenir of the 31st SEA Games in Vietnam carries a wonderful message from Vietnamese people with disabilities.
Visiting to Kym Viet social enterprise on their busy days, you can find the hardworking employees produce stuffed animals of the Sao La mascot to prepare for the 31st SEA Games.
Pham Viet Hoai (owner of Kym Viet social enterprise) said: "These Sao La dolls are not the official mascots of the 31st SEA Games but this is a companion product that was licensed for production by the 31st SEA Games Organizing Committee.
Introducing Kym Viet's dolls, he added that Sao La mascot dolls produced by Kym Viet are made with love.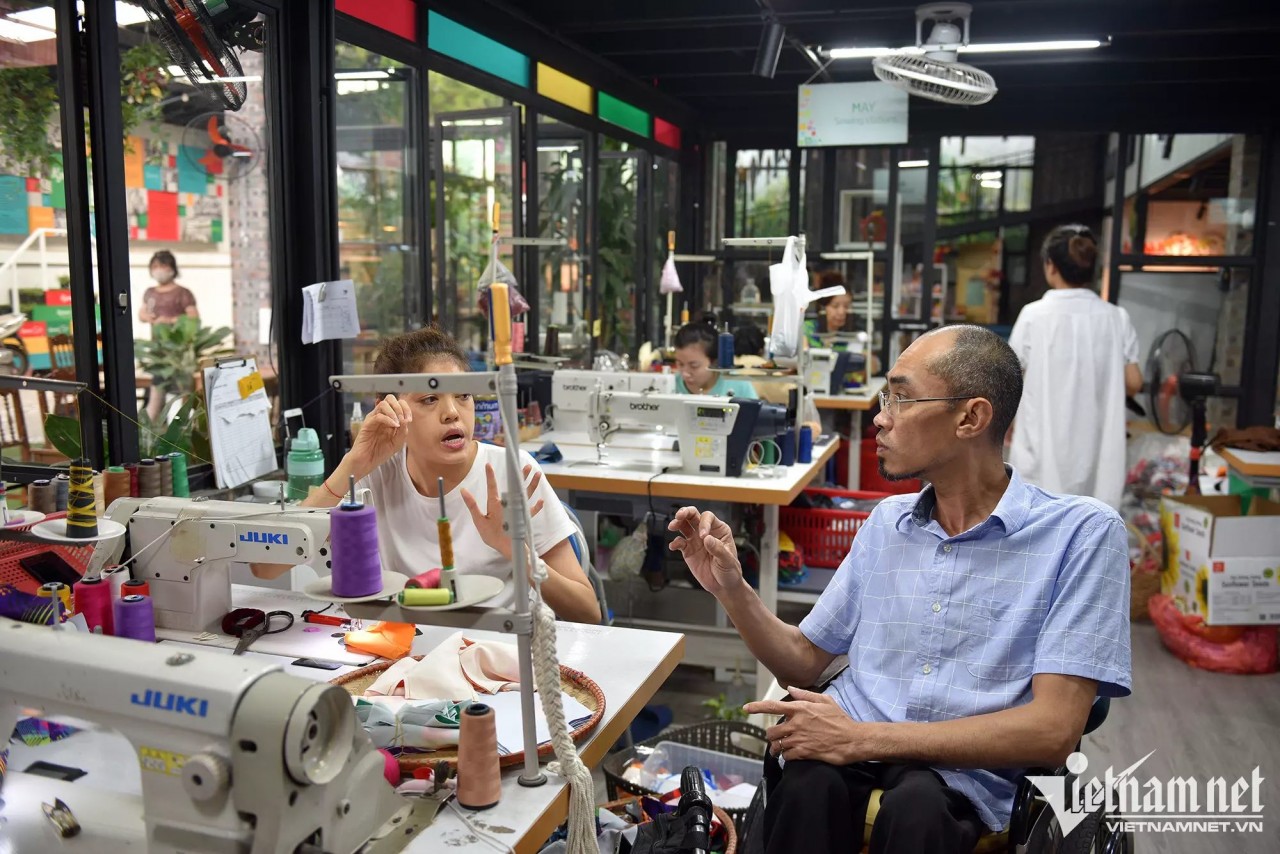 Mr. Hoai (right) talked to his employee about the doll making step. Photo: VNA
This is a side activity, responding to the regional sports festival that Vietnam hosted.
"We also want to pass on the message. convey the message to protect wildlife in general and with Saola - the Asian Unicorn in particular," said Hoai.
Each of these Sao La is designed with suede fabric with about 37 tailoring details, perfected by skillful hands of people with disabilities.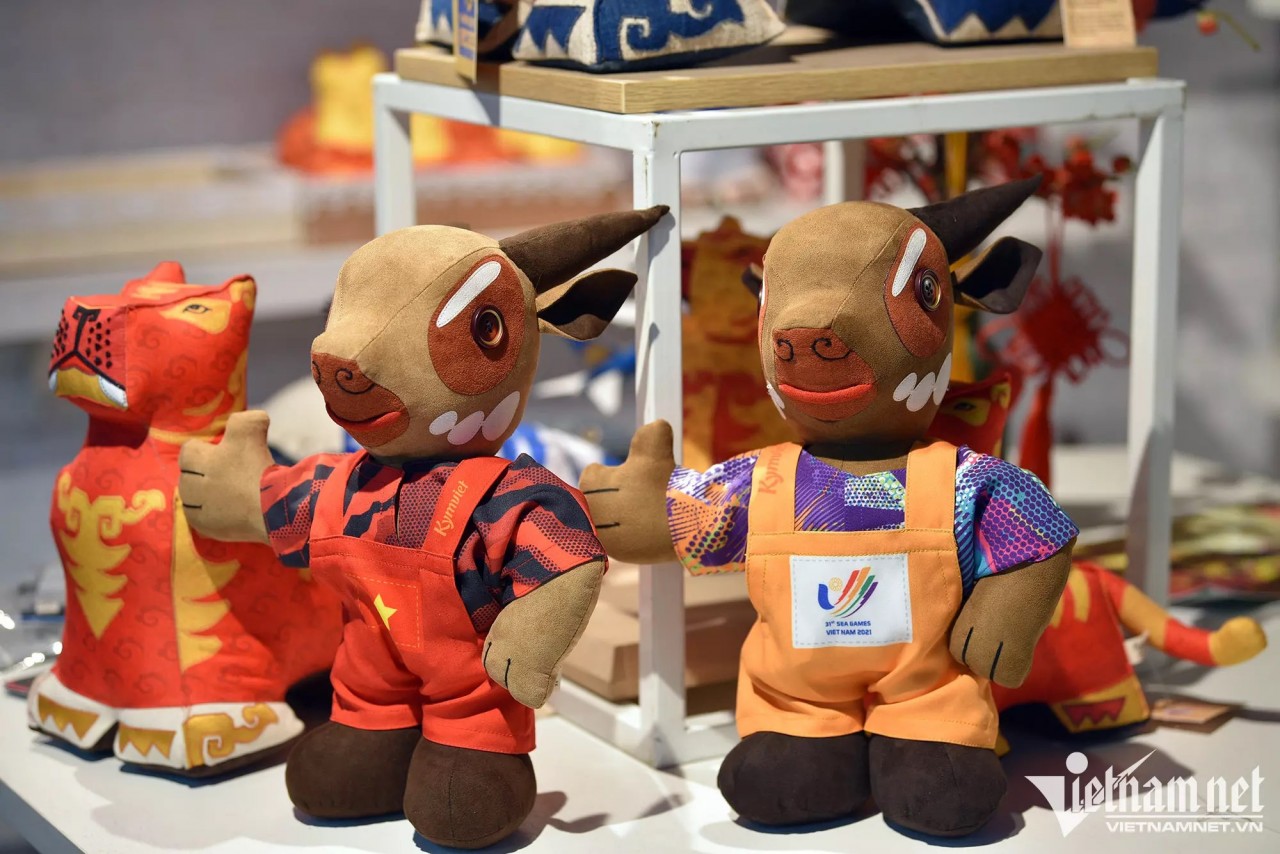 The product is about 25cm high with very good finishing to each needle line, only selling for VND 360,000 (US $16). Photo: VNA
The process of making Sao La's stuffed animals at Kym Viet are very fascinating to watch in person because the atmosphere of the work place is quiet. Many of the workers are deaf, mute or disabled, and they put in hours making the dolls with the skills they learned at Kym Viet.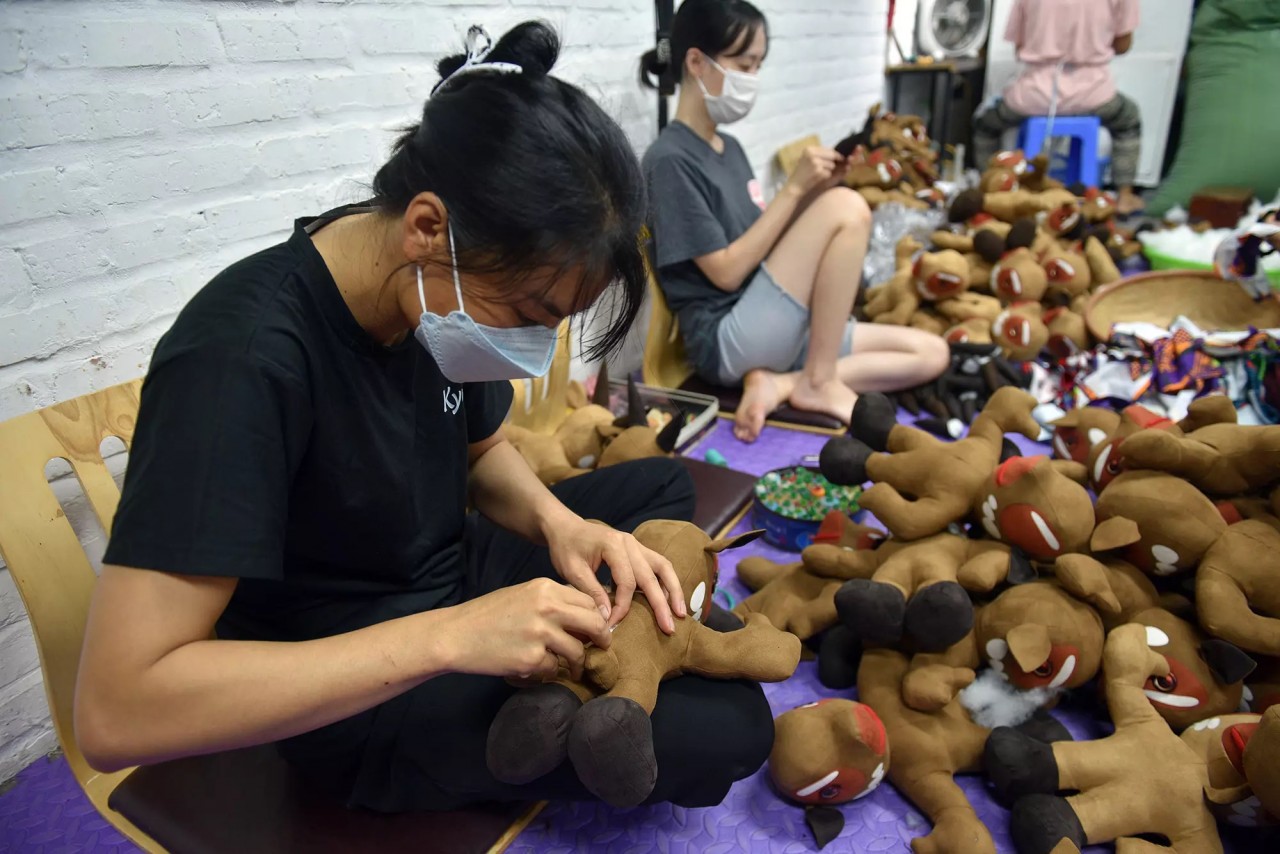 Photo: VNA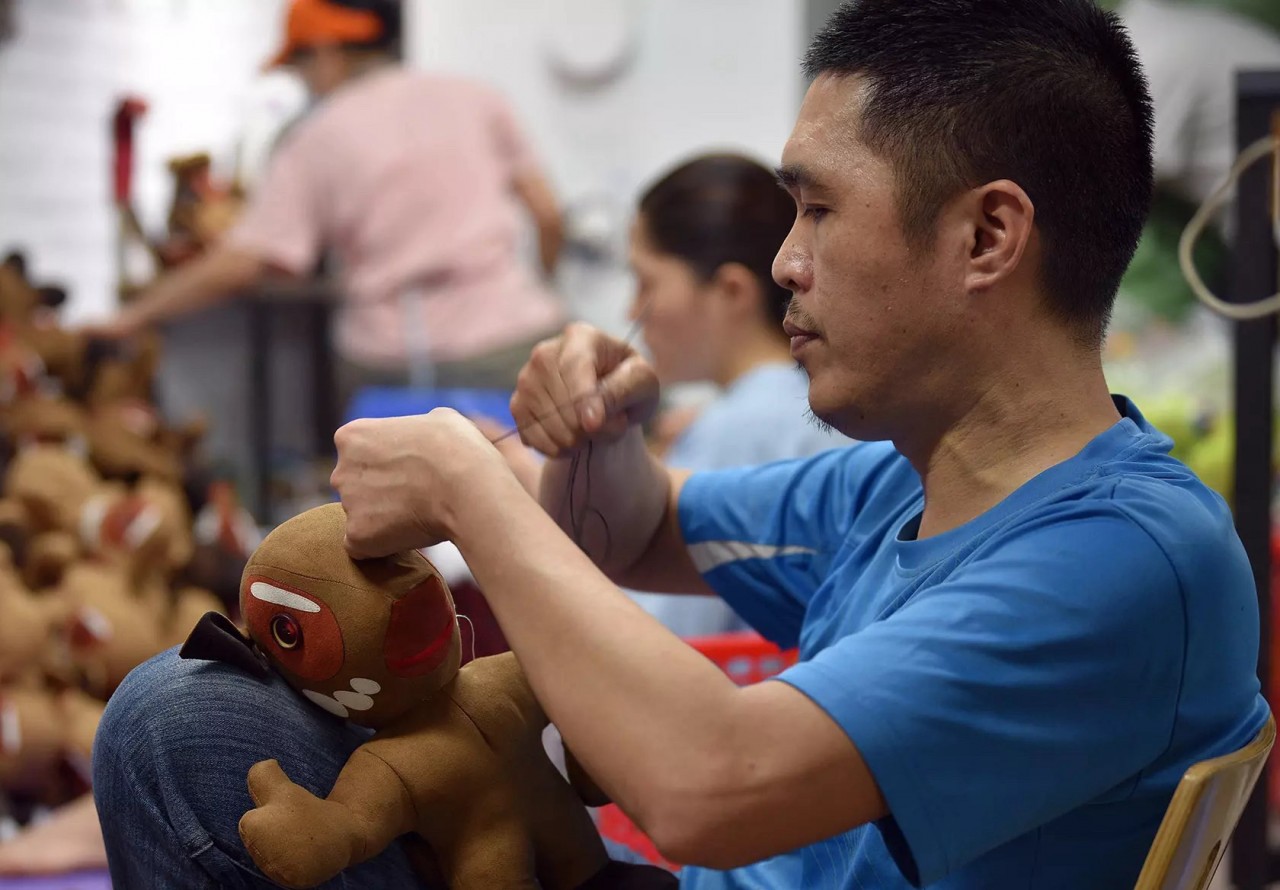 Photo: VNA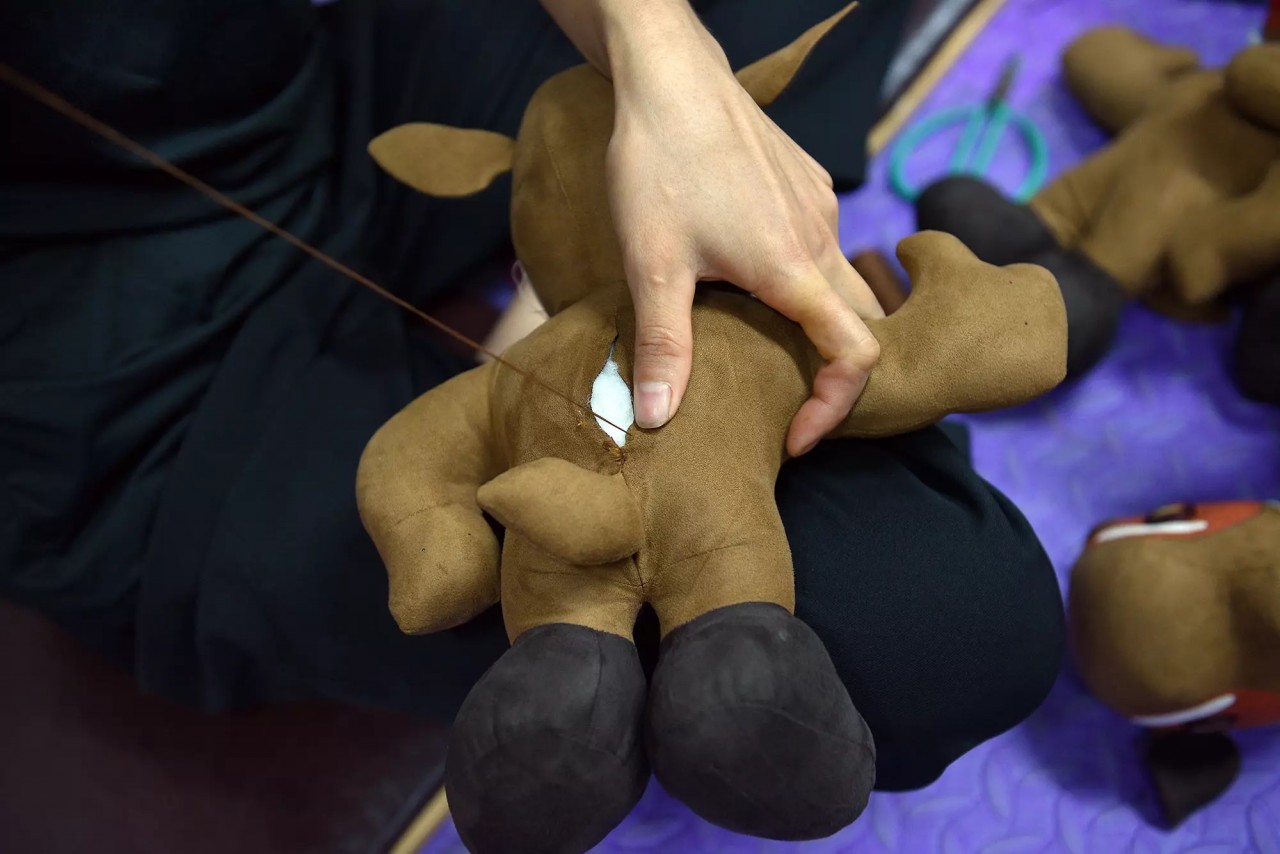 Photo: VNA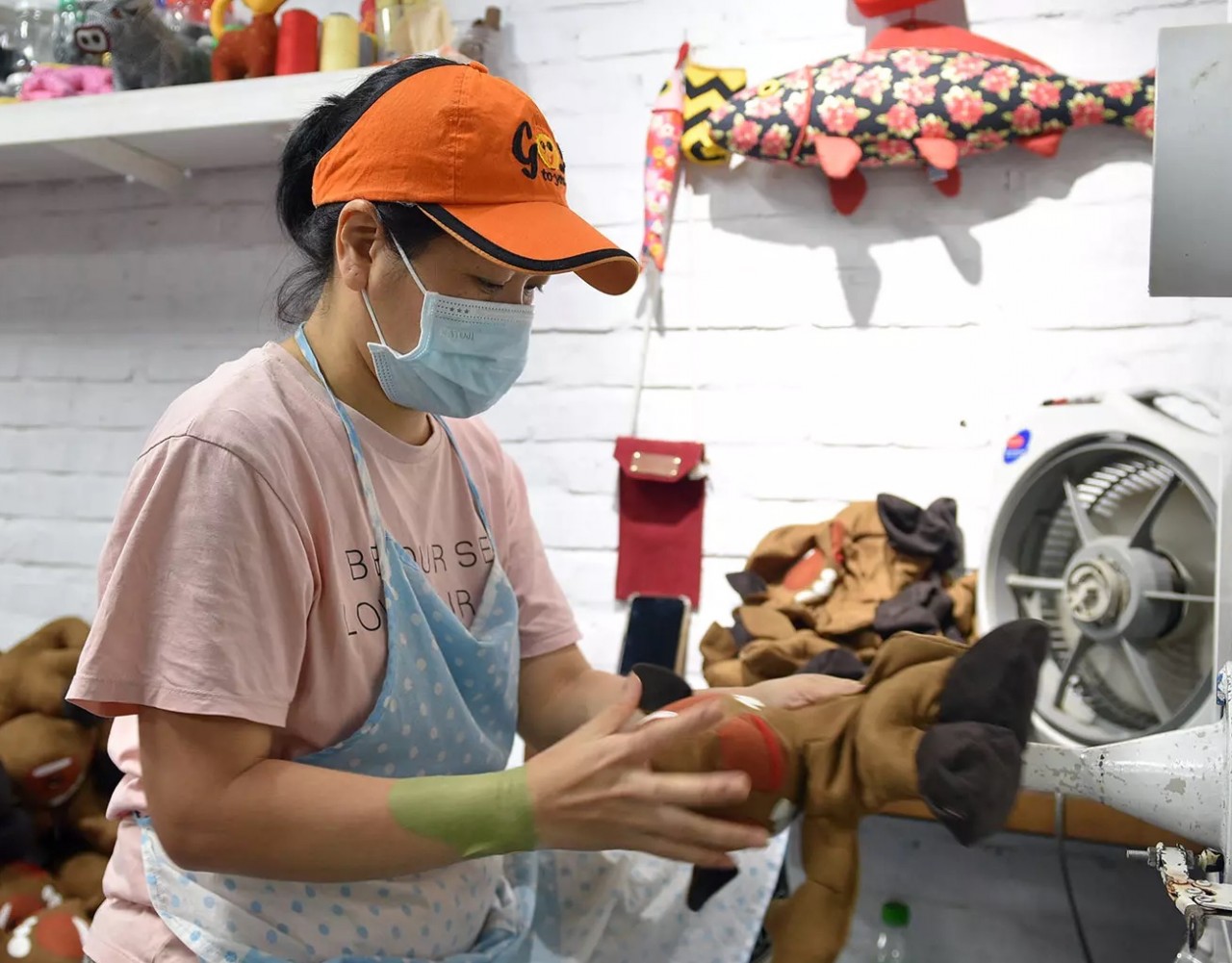 Photo: VNA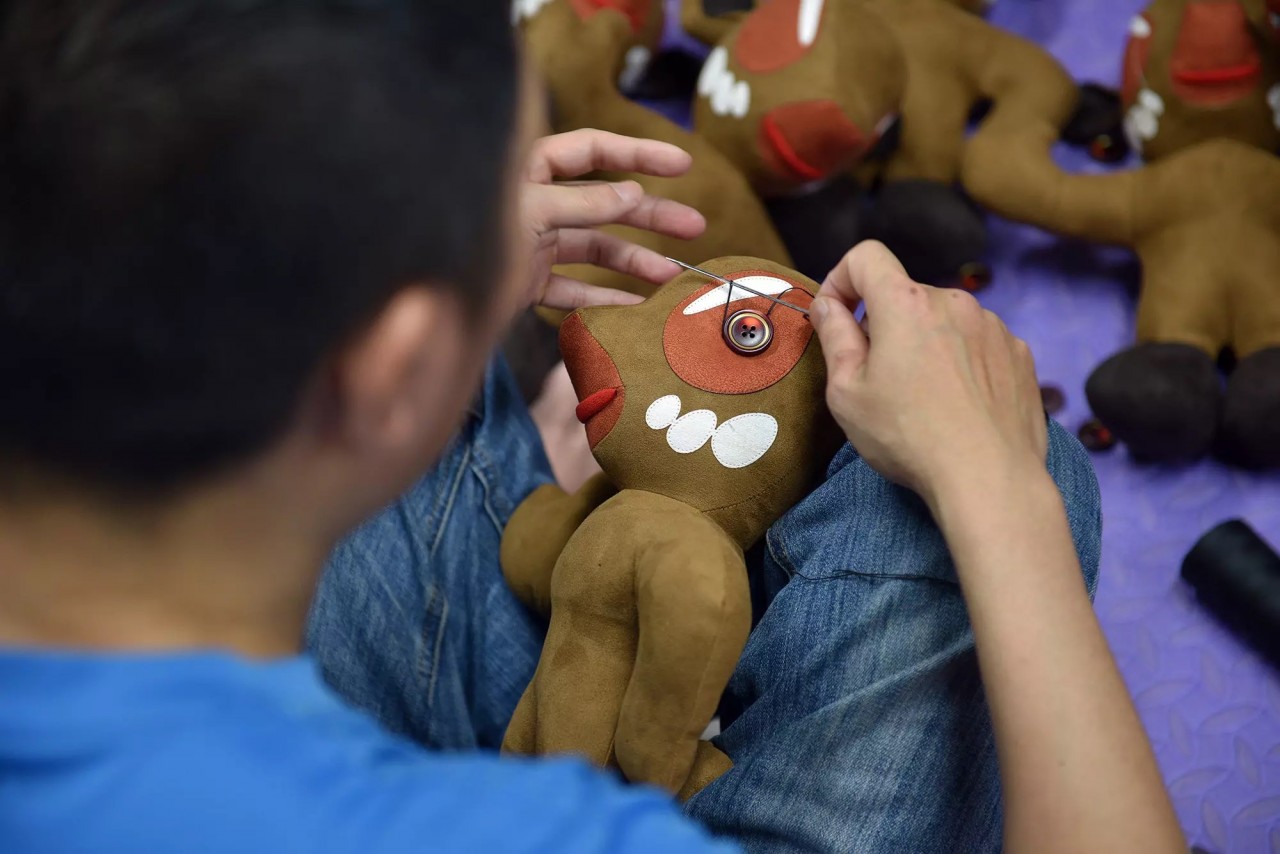 Photo: VNA
When asked about how his social enterprise joined the SEA Games Organizing Committee on this project, Hoai said that he contacted the SEA Games Organizing Committee to ask for permission to produce Sao La mascot doll in order to spread the spirit of SEA Games 31 "For a stronger Southeast Asia" to the community and encourage people and businesses to accompany, propagate and promote SEA Games 31. He hopes these dolls can contribute to the success of the Games.
Thanks to this project, many people gain great interest to the ongoing SEA Games 31 and to purchasing products made by people with disabilities.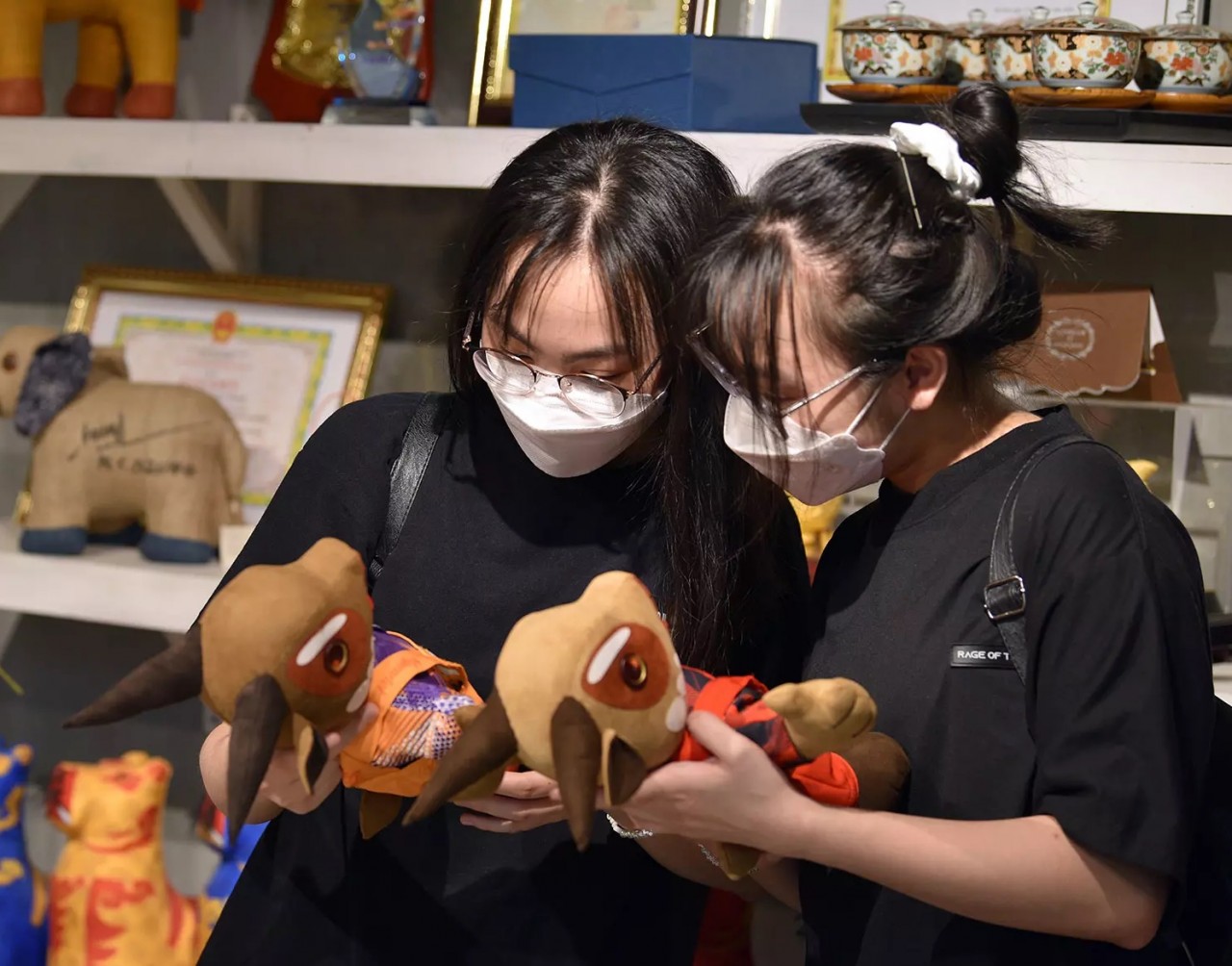 Customers like that Sao La is strong, muscular but lovely with clothes printed with the national flag or colors inspired by the ASEAN flag with the spirit of solidarity and friendship. Photo: VNA
The opening ceremony of the SEA Games 31 is expected to impress spectators with various performances demonstrating an active Vietnam able to connect with and inspire other regional countries amid many global certainties.
The ceremony will honor not only Vietnamese cultures but also cultural identities of Southeast Asian nations, so as to strengthen the regional friendship and solidarity. It will also promote athletes' dedication and fair-play spirit and motivate their internal strength at competitions, reported VNA.
Underway in Hanoi and other 11 northern localities, SEA Games 31 is supposed a sports arena for the most excellent athletes of the region. It is expected to welcome a total of about 8,000 athletes, coaching staff and officials from 11 Southeast Asian countries as well as international referees.
It is the second time Vietnam has hosted the region's biggest sports event.