Seedless Fruits: A New Made-In-Vietnam Speciality
Read and discover all the fruits you can enjoy in Vietnam that do not require spitting out the seeds.
Do pesky seeds get in the way of enjoying delicious fruits? Not anymore! Thanks to talented farmers and botonists, Vietnam has been producing a number of seedless fruits for everyone to safely enjoy!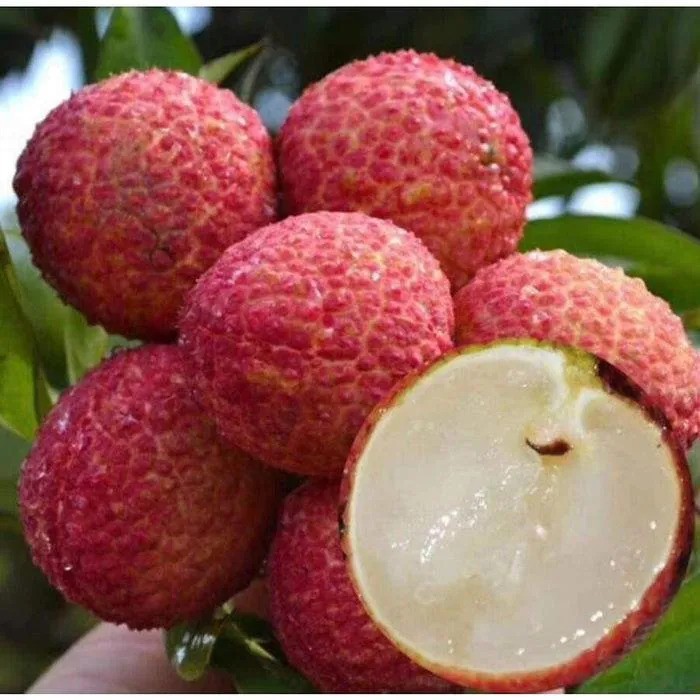 Photo: Bac Giang Newspaper
At the end of 2019, the Department of Agriculture and Rural Development of Bac Giang province coordinated with related units and farmers to bring seedless lychee varieties to production in Tan Son commune (Luc Ngan) with more than 500 plants.
After more than 2 years of planting, this year lychee produces large, round fruit, with thick pulp and has a distinctive sweetness and crunchiness when ripen.
In addition to seedless lychee, the Vietnamese have successfully bred and grown many other high-quality seedless fruits like watermelon and even grapefruit.
1. Lime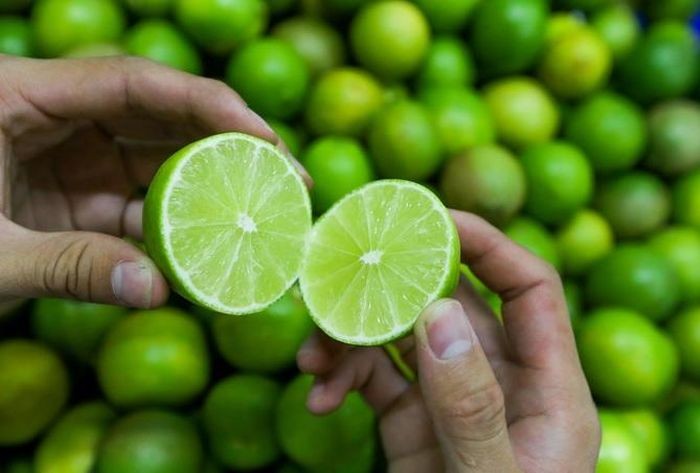 Photo: Nong Nghiep
Before seedless lychee, seedless limes by Mr. Nguyen Van That (Chau Thanh, Hau Giang) were also popular among consumers
Seedless lemons are succulent and have a very unique scent. Currently, seedless lemons are widely consumed in large quantities on the market and bring a significant source of income for farmers.
Seedless lime is mostly planted in Southern provinces. It is a very important ingredient for the delicious traditional Vietnamese food. They have been grown in the country for already hundreds of years for the special purpose of adding the subtle lime flavor to a wide variety of dishes. Large areas of seedless limes are grown in the Mekong Delta, where an abundant supply of fresh river water allows farmers to irrigate their farms and produce limes throughout the year.
This sour citrus fruit can do what many advanced medicines cannot. The health benefits of seedless Lime include weight loss, skin care, improved digestion, relief from constipation, eye care, and treatment of scurvy, piles, peptic ulcer, respiratory disorders, gout, gums, urinary disorders, etc.
The oil extracted from its peel or skin is extensively used in soft drink concentrates, body oils, cosmetic products, hair oils, toothpastes, toilet and beauty soaps, disinfectants, mouthwashes, deodorants and innumerable other products.
2. Pomelo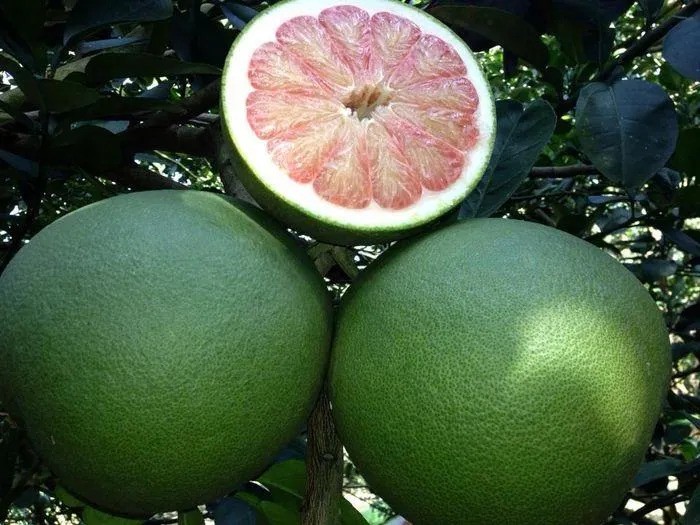 Nguyen Tuyen
In 2003, botanist Le Van Xe (Bac Tan Uyen district, Binh Duong) successfully planted seedless green-skinned pomelo.
The tangy, sour, sweet and seedless ruit is loved by many customers. The pomelo is an unusual member of the citrus fruit that has a surprising number of health benefits for those people willing to do a bit of searching for it. These impressive health benefits include its ability to boost the immune system, improve digestion, lower blood pressure, reduce cramping, prevent anemia, etc.
3. Watermelon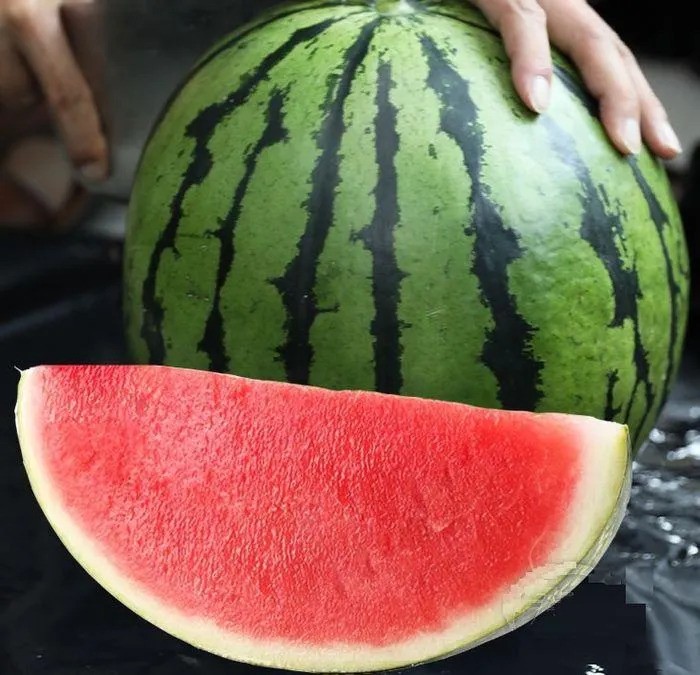 Photo: Mat Troi Do
In 2008, Do Van Phuc, from Hieu Nhon commune, Vung Liem district, Vinh Long province, cooperated to transfer technology with an agricultural company in Australia to bring the first seedless watermelon variety to Vietnam.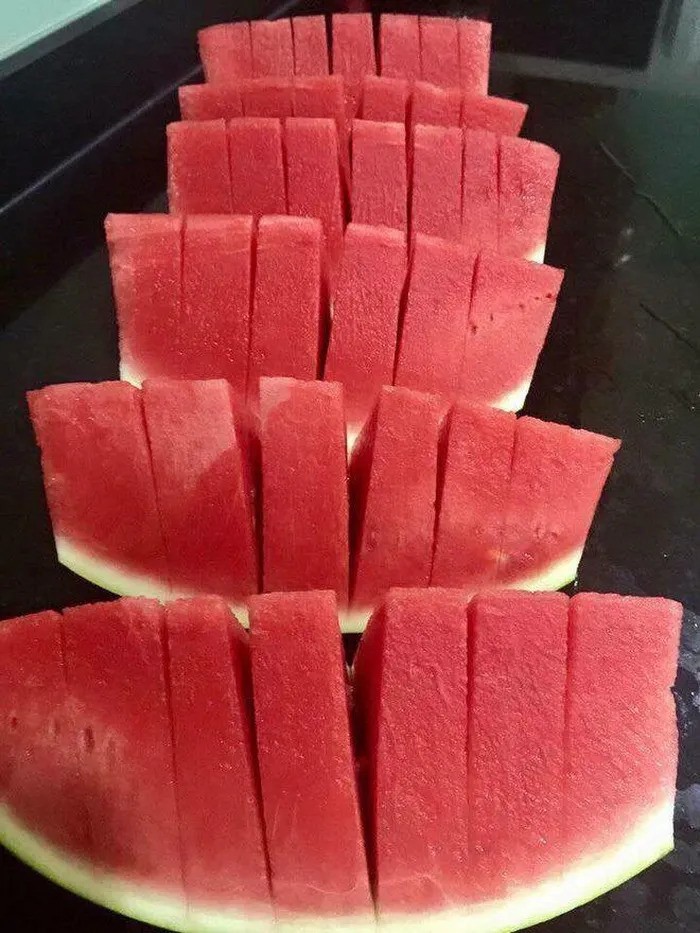 Photo: Vinh Long Newspaper
Seedless melon has an average weight of 3-5kg. It also possesses a high amount of sugar. The firm, bright red of its inside is eye-catching for customers.
According to the expert in botanic, numbers of illness-resistant varieties of watermelon and a nearly seedless watermelon (only small white beans, which can be digested) are available in Vietnam. There is even a watermelon type that can bare fruits within 100 days after planting.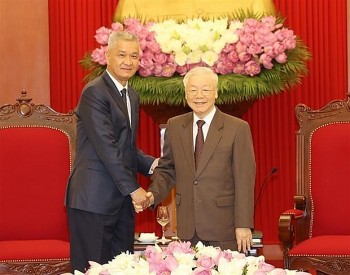 Friendship
Anouphap Tounalom, Secretary of the Lao People's Revolutionary Party (LPRP) Central Committee, and Secretary of the Party Committee and Chairman of the People's Council of Vientiane is conducting a visit to Vietnam.