Seven 'Instagramable' Slopes in Da Lat
Besides peaceful hills, green grass, and vibrant flower fields, Da Lat attracts young visitors to take photos of its romantic slopes.
Nguyen Vong Lau slope
Nguyet Vong Lau lies at the intersection of Tang Bat Ho and Truong Cong Dinh street. Nguyen Vong Lau means a tall house to admire the moon. The red house with lanterns and wall paintings, once belongs to a Chinese family, now regularly appears in young people's Instagram.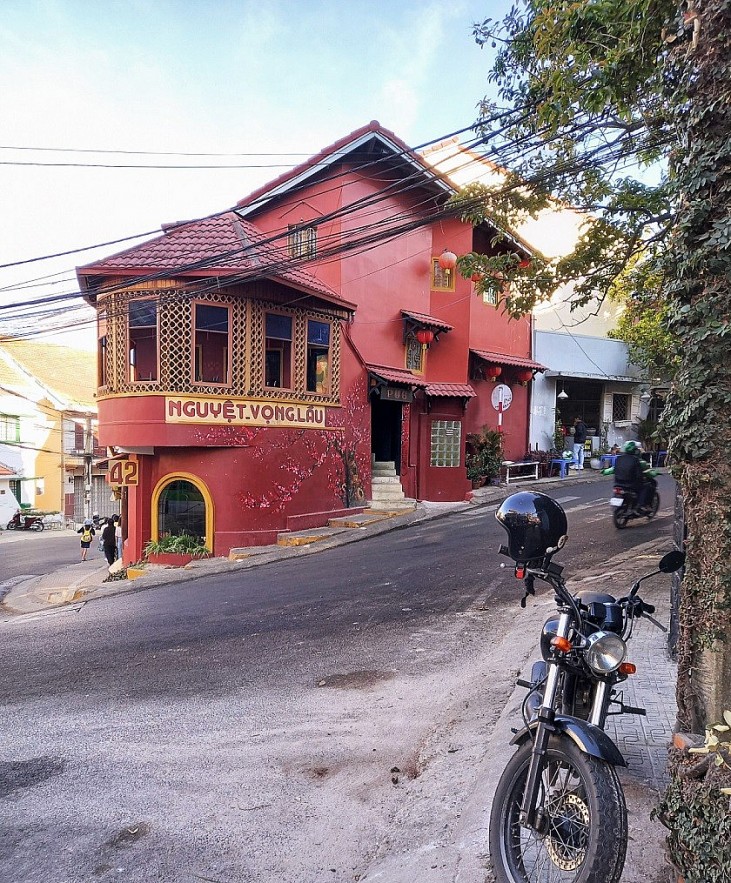 Nguyen Vong Lau slope (Photo: VN Express)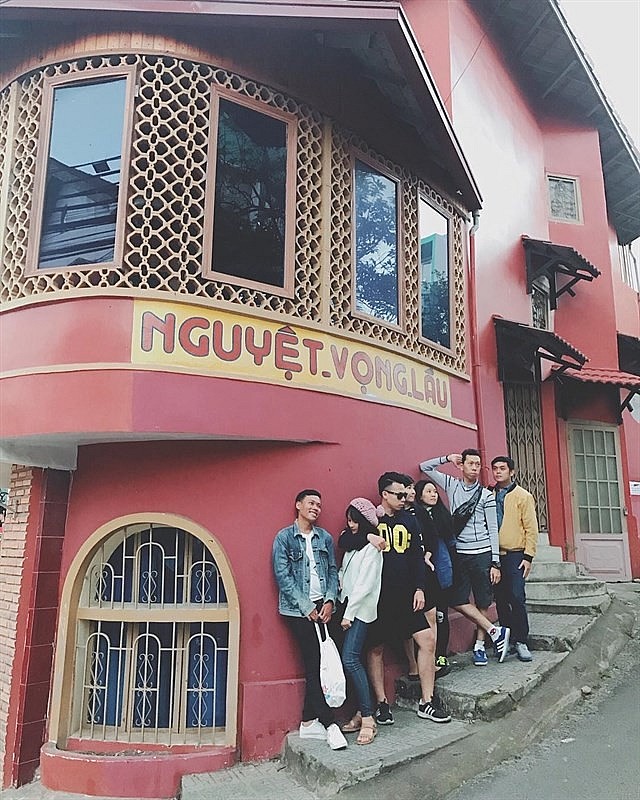 Nguyen Vong Lau slope (Photo: TCN)
Nha Lang slope
Nha Lang connects Phan Dinh Phung Nguyen Bieu streets. The area has long been known for snacks. Nha Lang slope gains more fame in recent years for being chosen as the location for the Pho Ben Doi (Hillside City) exhibition. The exhibition collected paintings from young artists and re-painted them on the' walls. Nha Lang has become a "corner for art" in Da Lat since then.
Nha Lang slope (Photo: VN Express)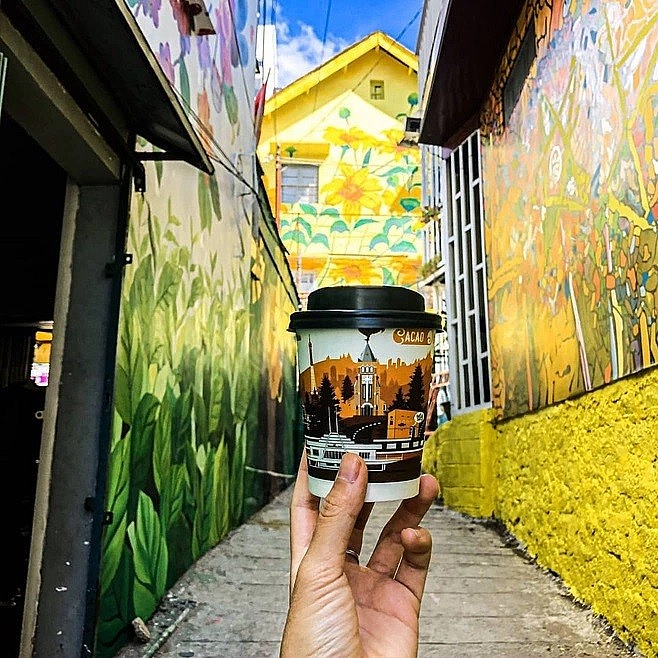 Nha Lang slope (Photo: Traveloka)
Slopes in Da Lat market
Most tourists love Da Lat market for its variety of street food and souvenirs. As the city's famous check-in sites become too popular on social networks, young people crave lesser-known "backgrounds" for their Instagram photos. Stairways and slopes in Da Lat market have a vintage Hong Kong vibe, which has been trendy among gen Z in recent years. The place looks even more stunning in the early morning and afternoon.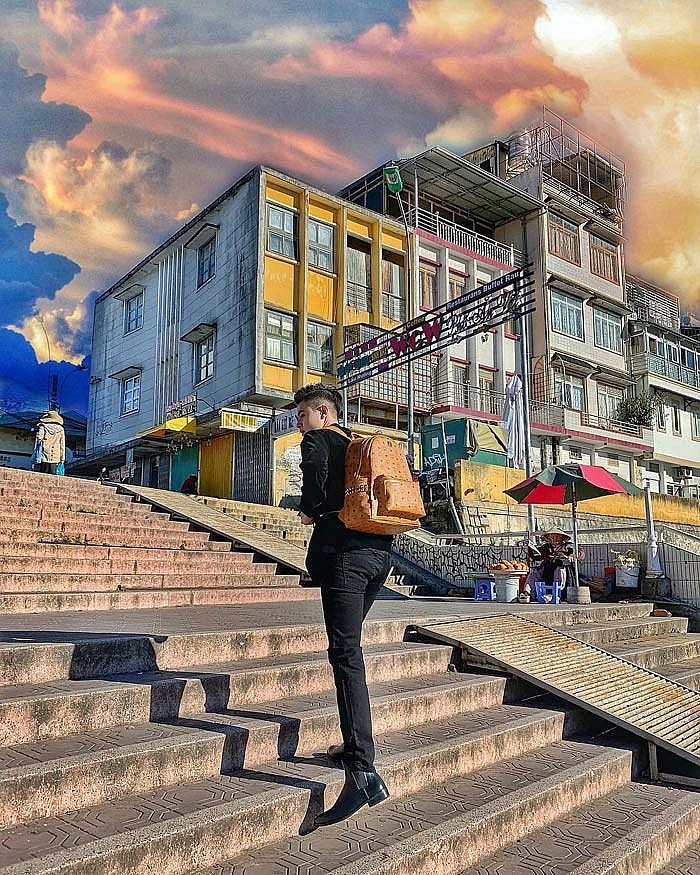 Slopes in Da Lat market. (Photo: Vietnam Tourism)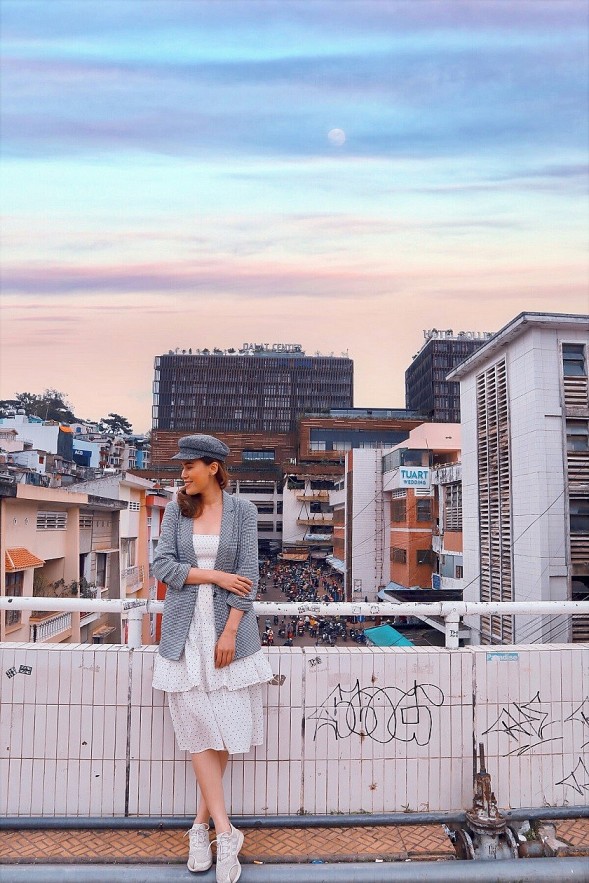 Slopes in Da Lat market. (Photo: VN Express)
Tran Hung Dao slope
The slope near the second Bao Dai 's palace on Tran Hung Dao street offers a broad view of Xuan Huong lake and the colorful roofs of Da Lat. Due to the stone stairs, handrails, and soaring slope pines on the side, the looks like it came out of a Japanese movie frame.
Tran Hung Dao street stretches for more than 500m and has two rows of sour cherry trees on both sides. In the blooming season, sour cherry flowers dye the street pale pink.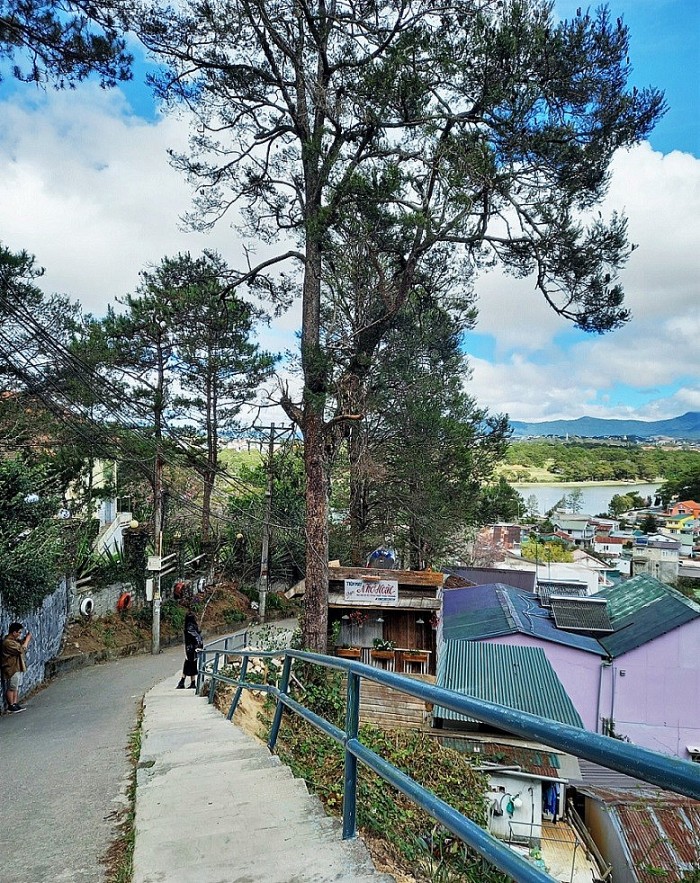 Tran Hung Dao slope (Photo: VN Express)
Nha Bo slope
Gaining fame after appearing in a movie named Go-go Sisters (2018), Nha Bo becomes a Korean-like photo background for many young people. Located on Dao Duy Tu street, Nha Bo leads to Bao Dai's third villa in Da Lat. Nha Bo means house of cows, because there used to be a cow barn at the end of the slope.
Nha Bo slope (Photo: VN Express)
Da Quy slope
Da Quy attracts tourists in the sour cherry flower season. Da Quy lies on peaceful Hung Vuong road. In recent years, many young couples come to Da Quy to take pre-wedding photos because it has many romantic corners, especially when sour cherry flowers bloom on both sides of the road.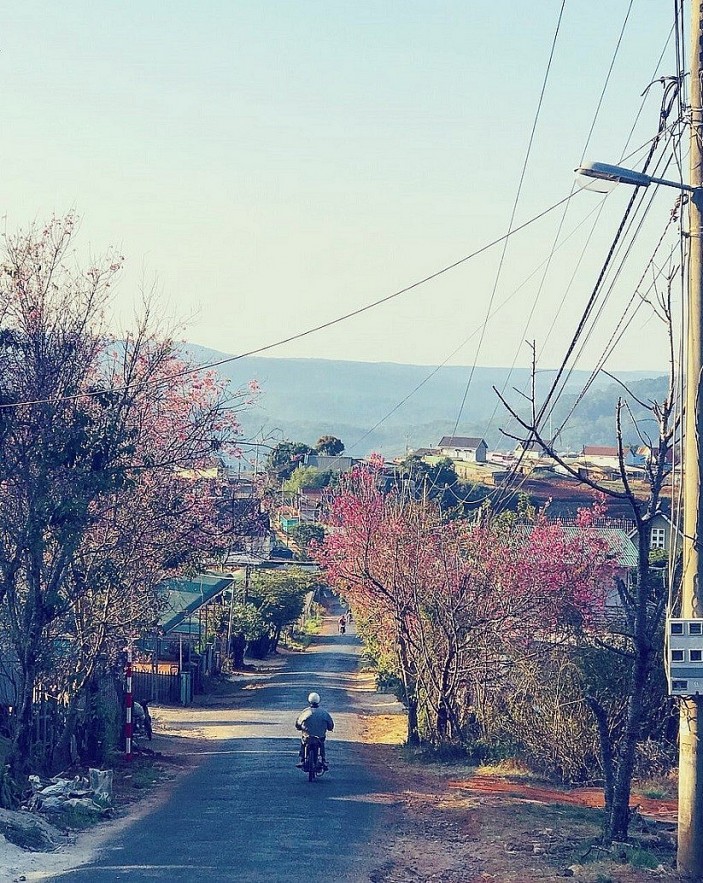 Da Quy slope (Photo: VN Express)
Crystal lope
Leading to the Evangelical church on Phan Dinh Phung street, the slope is named Tinh Linh (Evangelicalism). The slope, recently became a favorite spot of young photographers for rows of pine trees on both sides. According to locals, the road is sometimes called the Tinh (love) slope for being chosen as dating place for young couples in the 1970s.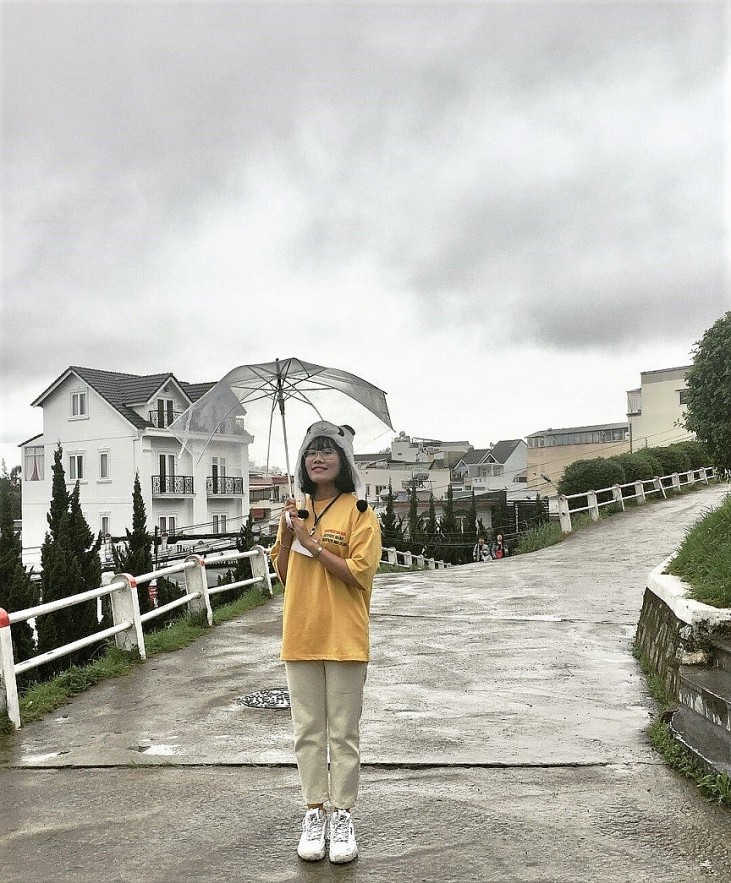 Tinh Lanh lope (Photo: VN Express)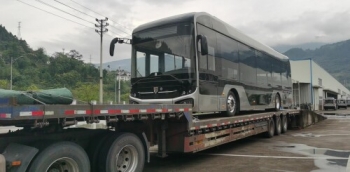 Economy
Ev Dynamics (Holdings) Limited is a pioneer and a prominent player in China's new energy commercial vehicles market, as well as a whole-vehicle manufacturer of specialty passenger vehicles and new energy passenger vehicles.