Top 5 Destinations To Be Popular Choices in Post-Pandemic Time
NDO listed several destinations worth visiting post-pandemic.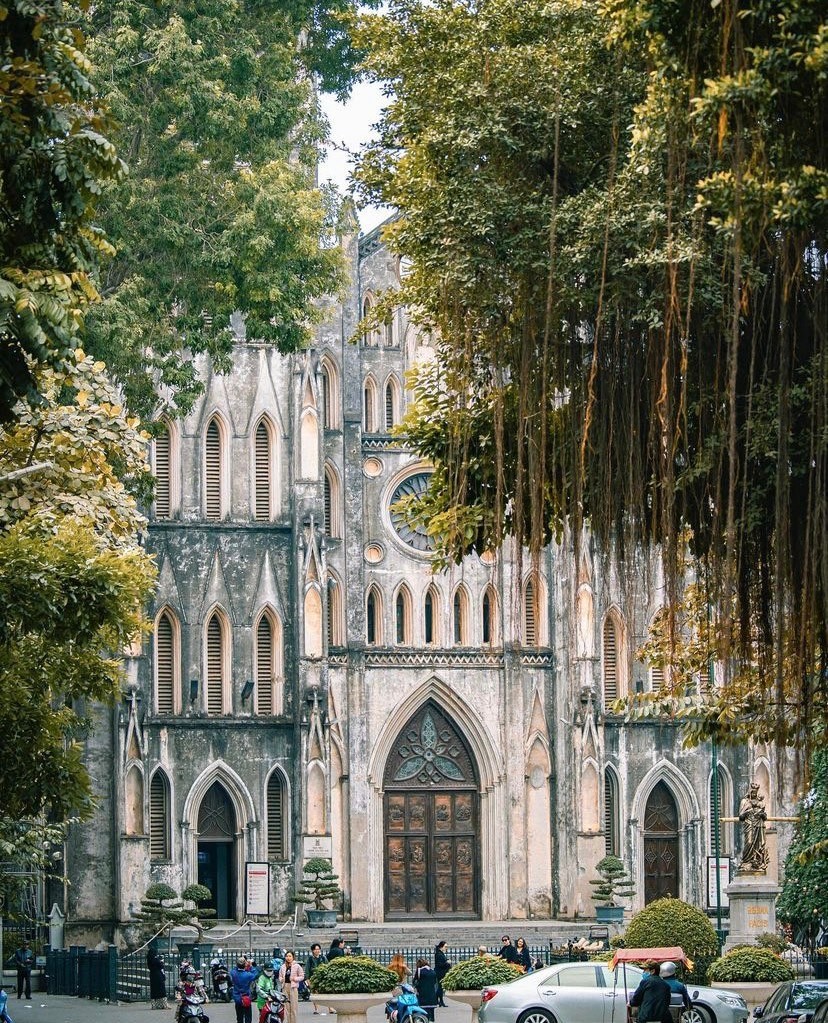 St. Joseph's Cathedral - Vietnamese: Nhà thờ Lớn Hà Nội, Nhà thờ Chính tòa Thánh Giuse; French: Cathédrale Saint-Joseph de Hanoï. Photo: Bui Ngoc Cong
Hanoi, Da Lat, Ho Chi Minh City, Da Nang and Phu Quoc are set to be prime destinations for travel after Covid-19 that Vietnamese tourists have kept in their wishlists while awaiting the recovery of tourism, noted an article published by NDO.
The complicated development of the Covid caused tourism activities to be "frozen", however, the dream of travelling has not disappeared.
Data from Booking.com shows that Vietnamese tourists are opting for destinations closer to home, and most of them are domestic locations. In the past two months (July and August) the top destinations in Vietnam with the highest number of accommodations booked by Vietnamese people were Hanoi, Da Lat, HCM City, Da Nang and Phu Quoc, showing the love of resorting to big cities after weeks of staying at home to implement social distancing measures, along with the hope of discovering nature, culture, heritage and enjoying local cuisine.
International destination worth visiting post-pandemic is Paris in France which tops the wishlist of Vietnamese travellers.
Hotels are the most popular form of accommodation for Vietnamese tourists, followed by resorts and homestays.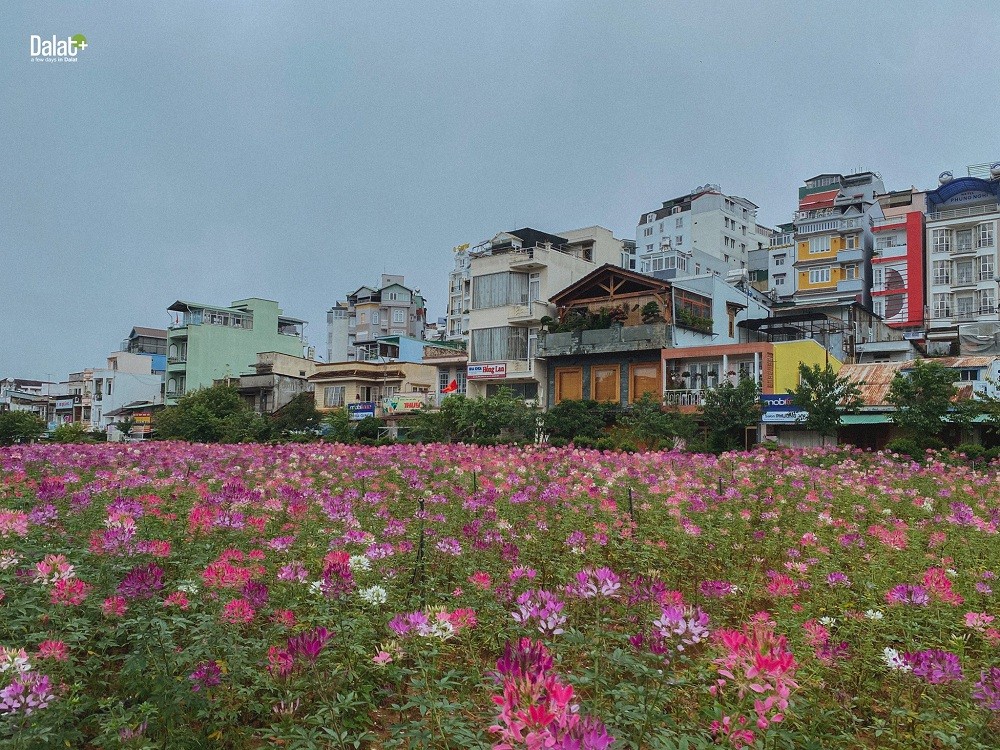 A corner of Da Lat city, Central Highlands Lam Dong province. Photo: Da Lat +
Anthony Lu, Regional Director for China and Mekong for Booking.com, said that these are unprecedented and challenging times, but safety remains a top priority. In such times, the dream of experiencing the world again has great power to stimulate our imaginations and keep spirits positive.
Coming to Hanoi, most tourists want to explore Hanoi's Old Quarter, street food, and traditional culture. When choosing Da Lat, visitors all want to enjoy the fresh air, scenery, and poetic nature of the mountain town.
HCM City impresses tourists with factors such as street food, local dishes, and nightlife. Traveling to Da Nang, visitors want to experience beautiful beaches and meet friendly people. And coming to Phu Quoc, visitors want to experience beautiful resorts and enjoy unique seafood dishes.
As for the dream of international travel, the big cities with many hotels that are most noted by Vietnamese tourists on their wishlists include Paris (France), Bangkok (Thailand), Singapore, Berlin (Germany) and Seoul (the Republic of Korea).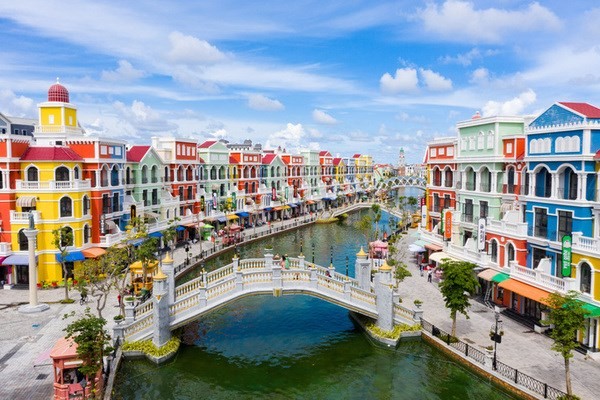 With a system of luxurious and modern hotels and resorts, Phu Quoc island city is ready to welcome back fully-vaccinated foreign visitors in the first steps to revive the tourism industry. Photo: VNA
What are the pilot travel rules for Phu Quoc
After two years of "freezing", the Phu Quoc island city in the Mekong Delta province of Kien Giang is expected to be first destination in the country to receive foreign tourists after the Government approved the Ministry of Culture, Sports and Tourism' proposal on a pilot plan to welcome tourists back under the vaccine passport programme.
Under the plan, visitors from countries with high safety in Covid prevention and control in regions such as Northeast Asia, Europe, the US, the Middle East, and Australia will need to book package tours of travel agencies if they want to go to Phu Quoc.
To enter the country, visitors must meet certain requirements including a certificate of full vaccination or recovery from COVID-19 not more than 12 months from the date of their release from hospital to the date of entry. They also have to present a negative testing certificate issued by authorised agencies within 72 hours before departure.
Children under 12 years old have to travel with their parents or guardians that satisfy the above-mentioned papers.
Visitors are also required to install the Vietnam Safe Travel or the Healthy Vietnam apps and make a medical declaration through those apps. In case visitors do not meet all the necessary requirements, they may be denied entry and bear the cost of returning to their home country or transit.
After arriving in the country, visitors must comply with the Health Ministry's 5K message.
Any tourists who have suspicion symptoms for Covid at the entry point should follow quarantine measures, and always turn on bluetooth and GPS after installing medical declaration applications.
Visitors have to travel on their designated cars in line with the approved schedule. Service staff, drivers, guides and tourists are required to wear masks throughout the journey.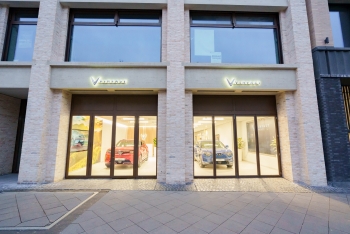 Economy
VinFast has officially opened its first two VinFast Stores in Cologne, Germany, and Paris, France.