SIF Hanoi Connect: Reinforce Vietnam-Singapore people-to-people ties
Singapore International Friendship (SIF) is a non governmental organization that works to promote the people-to-people ties between Singapore and other countries, through various cultural exchange programme and charitable activities.
SIF Connects! Hanoi, a special event to cemmemorate the Vietnam-Singapore ties will be held this weekend in Hanoi this Saturday (June 29, 2019).
SIF Connects! Hanoi will celebrate the 25th anniversary of the ties between the Singapore International Friendship (SIF) with partners and alumni in Vietnam, including the longstanding partnership with the Vietnam – Singapore Friendship Association (VSFA).
The celebration will serves as a platform to bring together Singaporean and Vietnamese friends to meet and rekindle ties.
As part of the event, two Singaporean short-films on the power of friendships will be screened. One of the directors will be present at the event to interact with the audience and share more about his film-making journey.
In additions, there will be an immersive Virtual Reality experience by SIF digital storytelling arm "Our Better World" (OBW).
SIF Connects! Hanoi will be held at 10 am on June 29, at the Vietnam - Singapore Cooperation Centre (83B Ly Thuong Kiet Street, Tran Hung Dao Ward, Hoan Kiem District, Ha Noi).
The event is free entry with limited seat available.
Interested inpiduals are welcomed to make online registration at: https://www.sif.org.sg/connectshanoi19
About SIF:
( P.Y )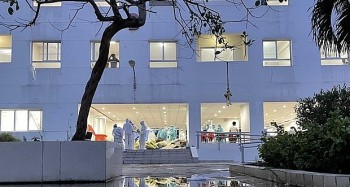 National
Vietnam News Today (Aug. 16): More than 251 million doses of Covid-19 vaccines administered in Vietnam; HCM City ready to reactivate Covid-19 treatment hospitals; Vietnam Airlines opens ticket sales for upcoming Tet Holiday; Demand for logistics real estate increases sharply: Savills Vietnam.