"Smallest House of Great Britain": The Old Quay House Attracts 55,000 Guests Each Year
The Old Quay House of Wales, also known as "The Small House of Great Britain", has become the most famous tourist spot and attraction in England for its unique and extraordinary structures and architecture.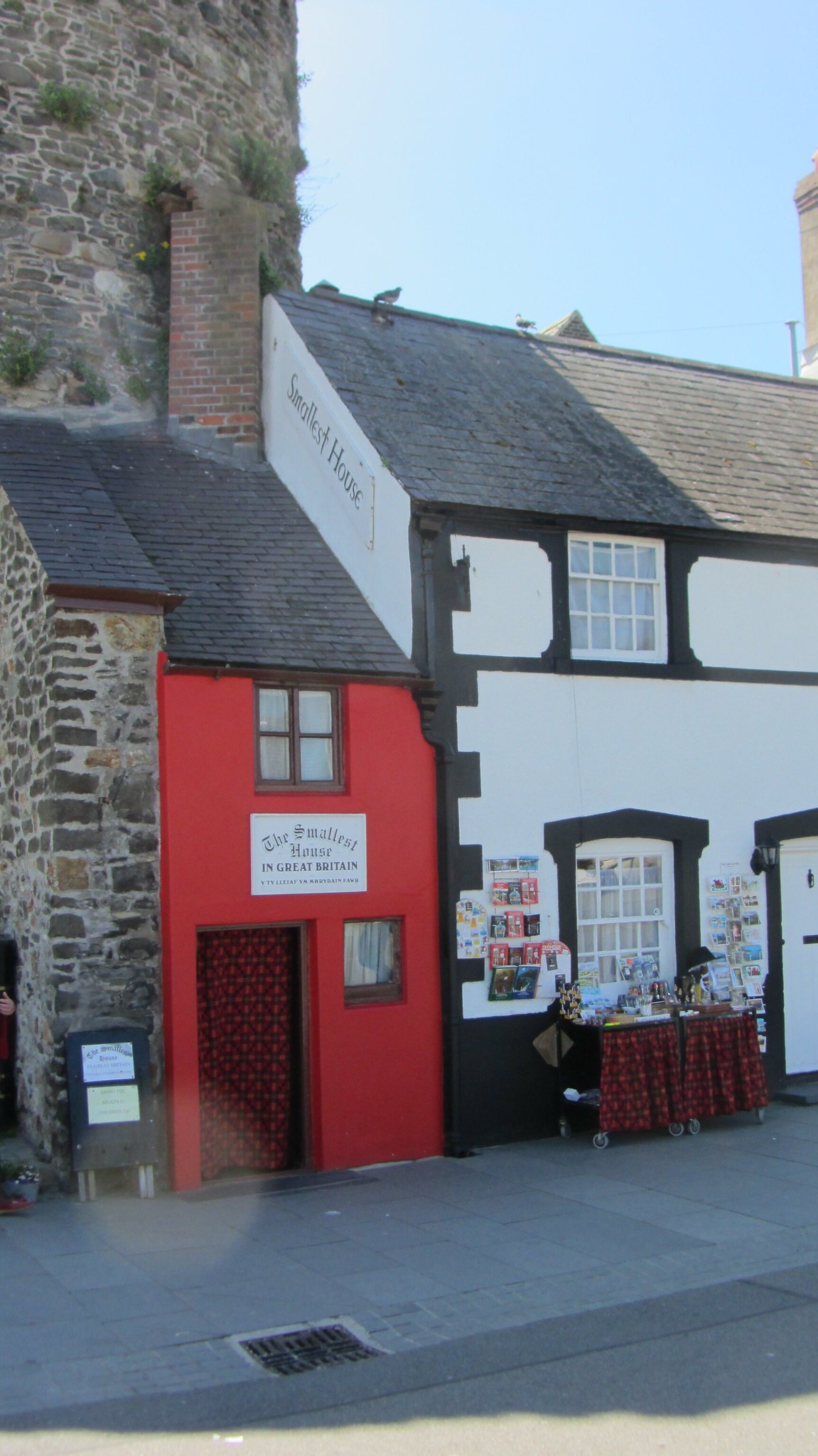 The petit red house becomes a highlight of the street. Photo: Unusual Places
There are houses with weird and extraordinary architectures, structures and even their own characteristics. Have you ever seen the smallest house in the UK, with only 1,5m2 long? This house is called The Quay House, which is located in Conwy, Wales has become a tourist attraction for its tiny size and cozy looking interiors, and welcomes almost 55,000 guests each year.
Welsh fisherman's century-old tiny red hut attracts tourists from all over the world. The quaint home of Conwy only measures up to about 10 feet deep and barely 6 feet wide. The ceiling is slightly over 10 feet high. It's a two-story hut with a cozy living area on the first floor and a bedroom on the second floor. Well preserved for centuries, the last tenant of the home left in 1900, when the government deemed the tiny house to be unfit for living.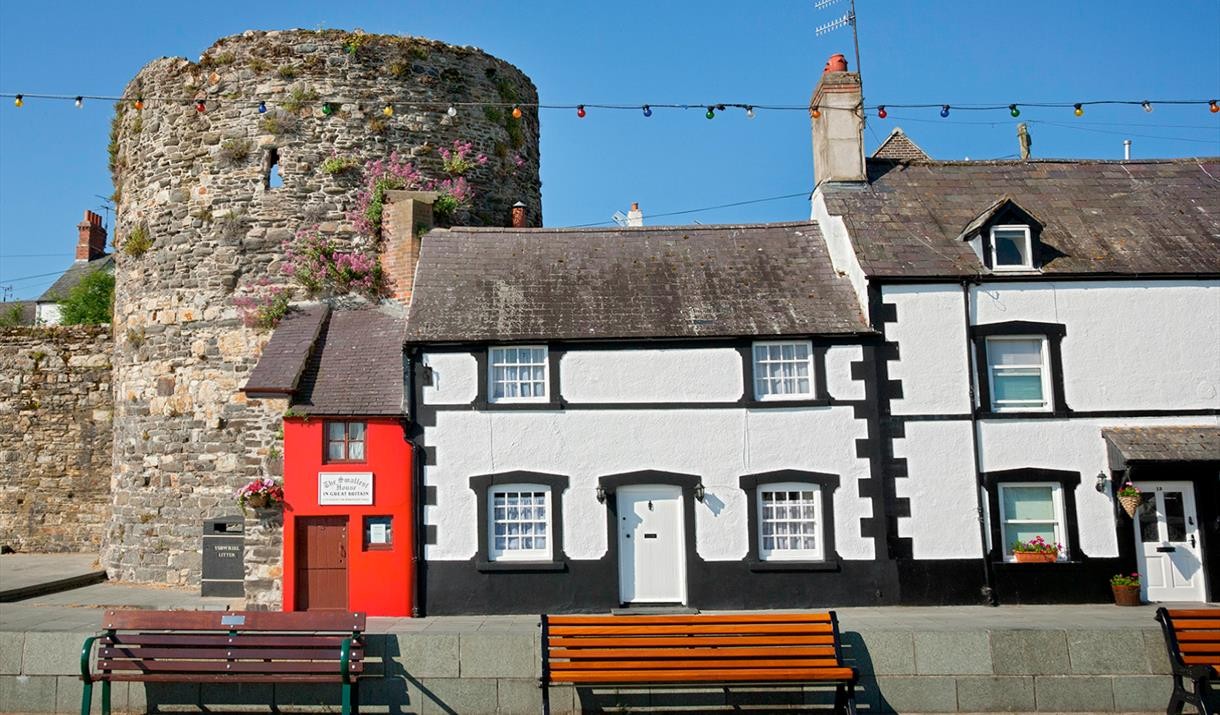 Photo: Visit Conwy
Unlike other of the world's smallest homes, often created as spite houses to confound or annoy neighbors, The Smallest House was created with good intentions – as an infill between the cottages on either side. Like those houses, its back wall is the town of Conwy's medieval town wall, built at the same time as nearby Conwy Castle (bottom), between 1283 and 1289. Conwy Castle and the town walls were built at the behest of King Edward I of England, following his conquest of the principality of Wales.
The Quay House has not been lived in since its last owner was made to leave over a century ago, but the interior has been preserved to provide a glimpse of the spartan life of a historic Welsh fisherman. Visitors are welcome to briefly explore the little home, and are usually welcomed by a woman in traditional Welsh garb, Atlas Obscura reported.
The tiny house is one up, one down ( Image: Anthony Devlin)
The house on Conwy Quay was saved from demolition, along with the properties to its right, and quickly became a tourist attraction. Those to the left were eventually demolished, transforming the terraced Smallest House into an end-of-terrace overnight.
The property's then owner, also called Robert Jones, declared the house "The Smallest House in Great Britain", which was backed up by The Guinness Book of Records. Today, the house is still in the Jones family and is run as a tourist attraction, although it is currently closed due to the pandemic. At the moment, the smallest house in Great Britain is owned by Jan Tyley.
Jan's family has preserved the house for more than 100 years ( Image: ANTHONY DEVLIN)
"The house has been in my family for five generations," Jan told The Mirror. Her family and local people had make a campaign for the council to keep the house, and they agreed to preseve it as a tourist attraction in the end, since it was too small for anyone to live in.
There's an entrance fee of one pound for adults and 50 pence for children under the age of 16. Even so, the fee is definitely worth it to see this quaint, unassuming house silently tucked away in Conwy.
Even though it is small, it can still fit a sofa in
Because there's so little space, Jan never considered furnishing the house as she didn't think anything else would fit in there.
However, when sofa-in-a-box company Snug got in touch to see if one of their sofas could fit into the house and be assembled with no trouble, she thought it would be an interesting challenge.
"I wanted to be there when they tried to fit the sofa - I wasn't going to miss that," Jan said.
Dozens of tourists also stopped to watch as delivery men tried to put up a sofa in the smallest house in Britain - but their amusement was short-lived when the piece of furniture went up in just a couple of minutes, according to Mirror.
While Jan was impressed with the new addition to the house, sadly it was only temporary.
"We have upwards of 50,000 people visiting every year and it's hard enough for them to move around as it is," she explained.
Once the Covid-19 pandemic is over, take a time to visit this special house and have a once-in-a-lifetime experience for yourself. It will be worth it.
Let's take a look at the inside of "The Smallest House of Great Britain":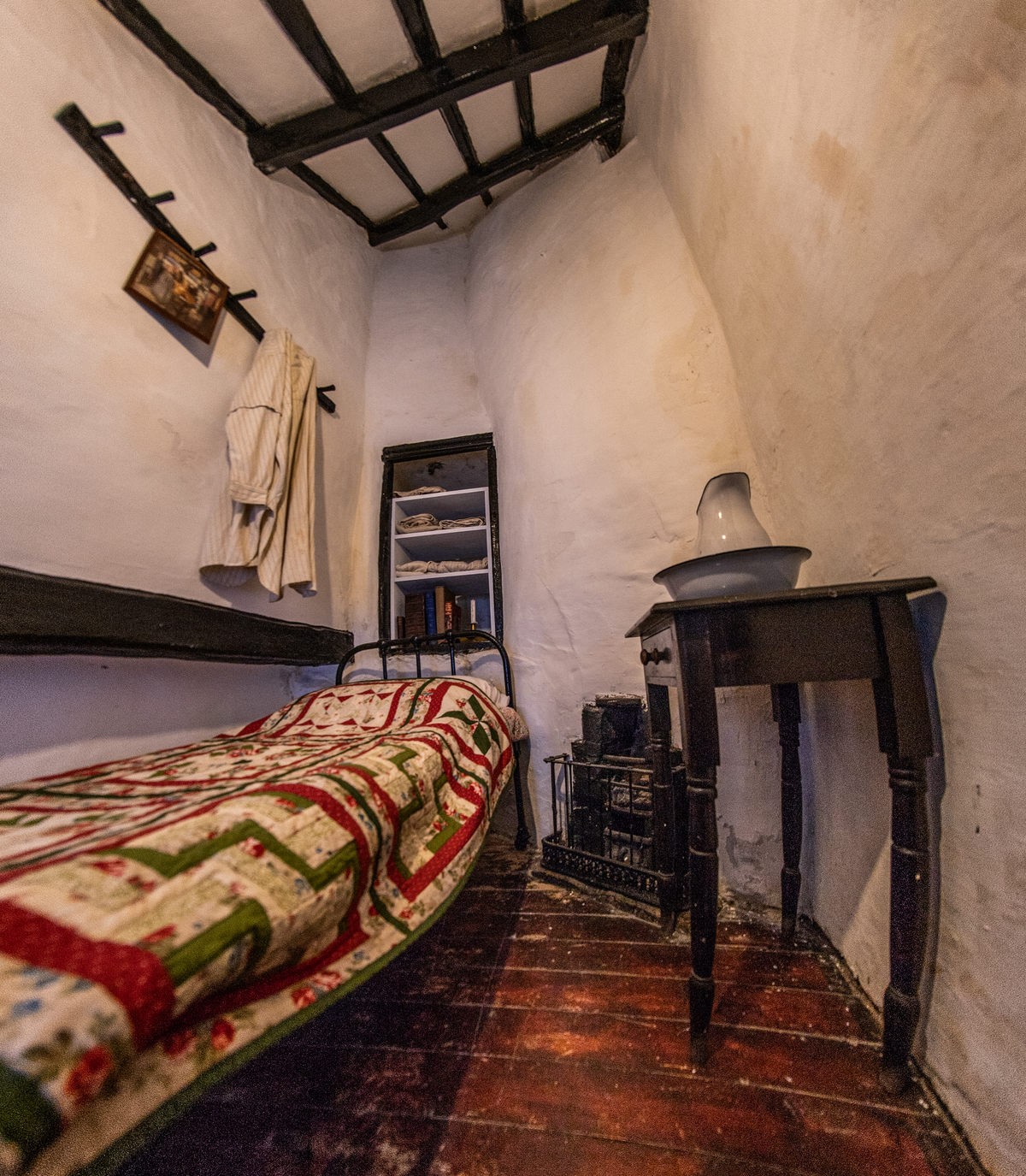 Upstairs bedroom. Photo: Unusual Places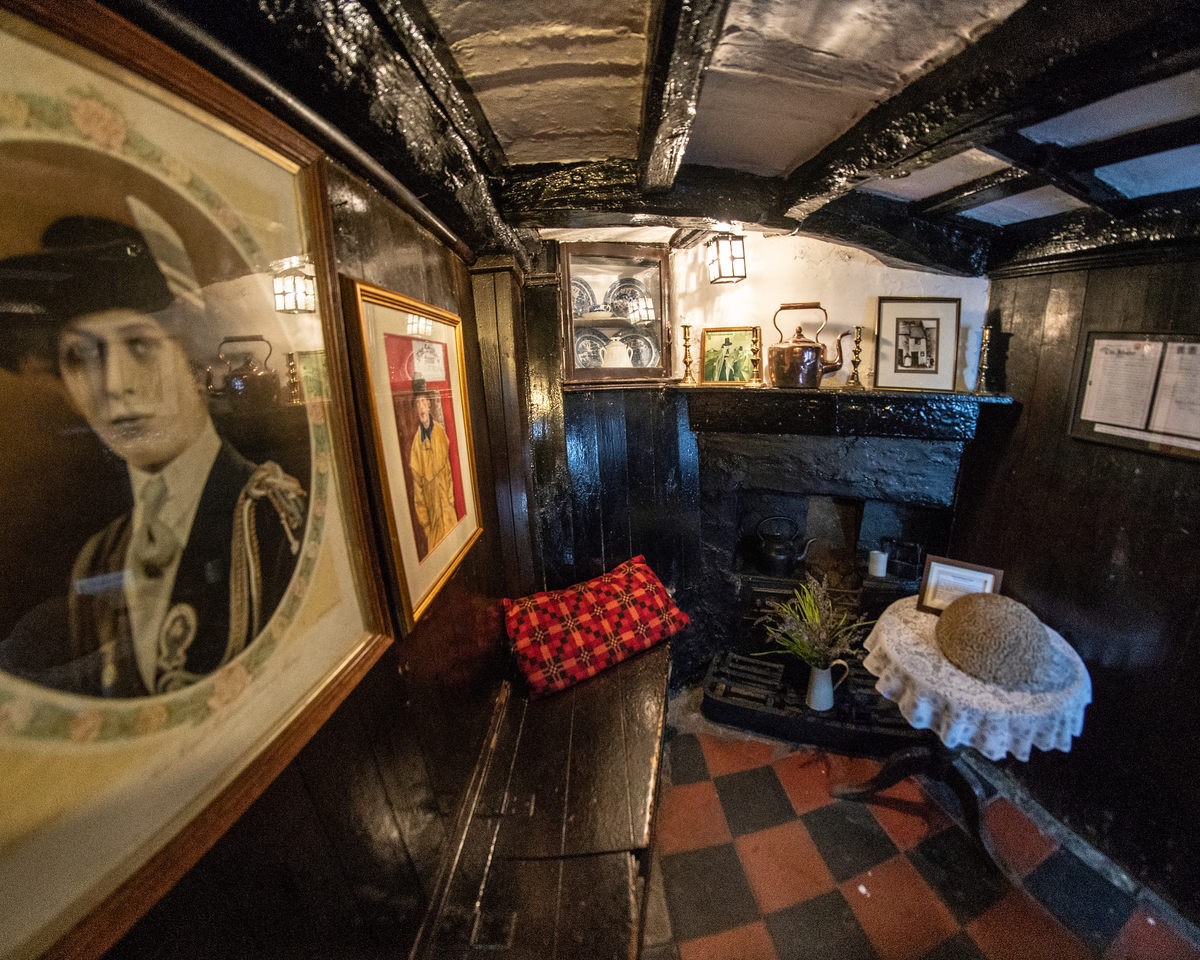 Ground floor living room. Photo: Unusual Places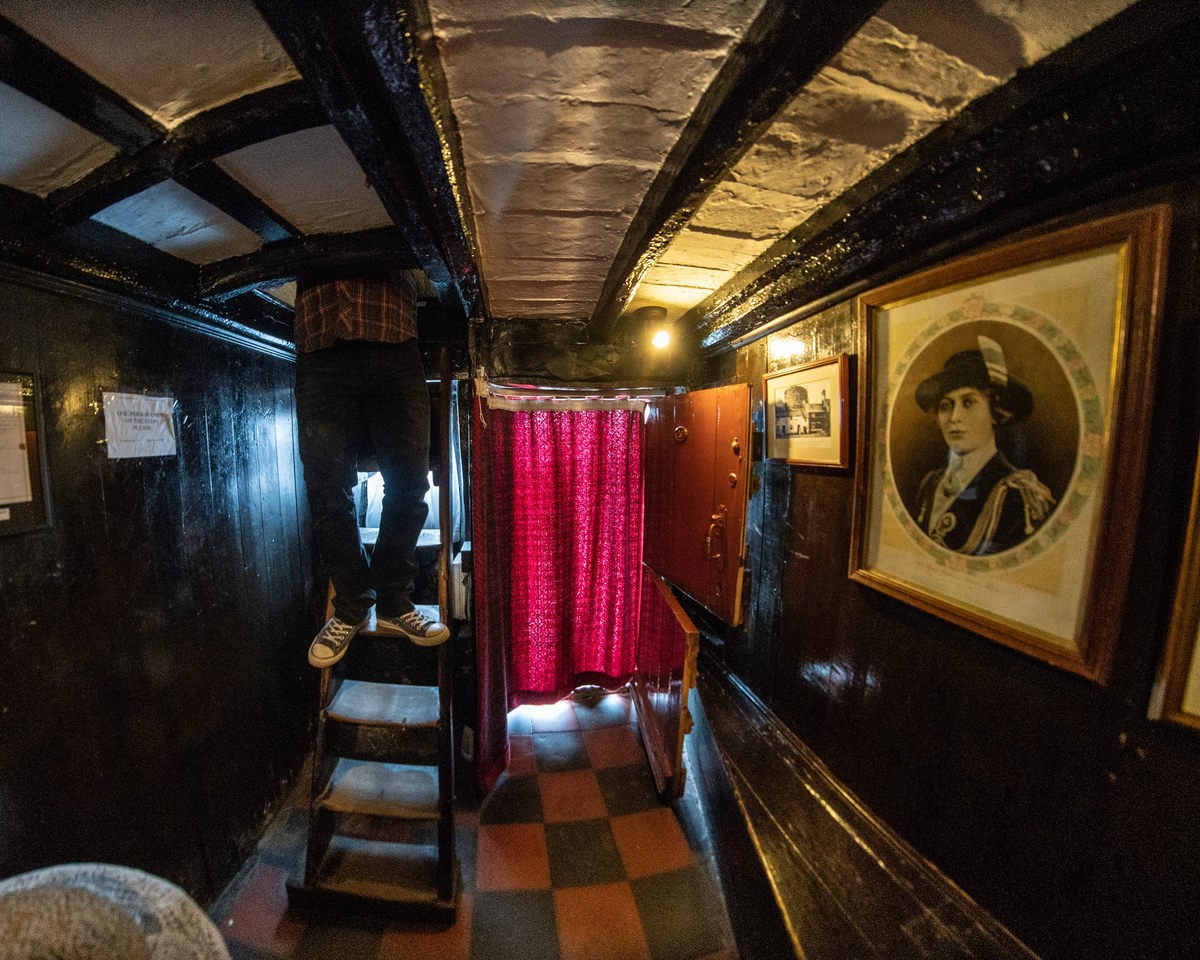 Ground floor living room with ladder to 2nd floor. Photo: Unsual Places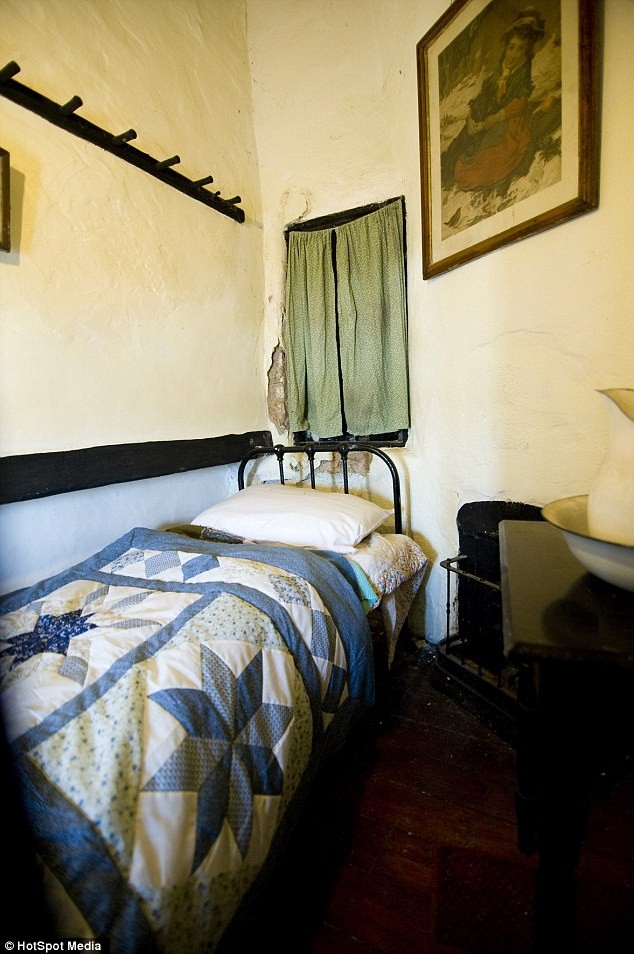 Move over: With only two rooms, there was not much space for a strapping fisherman Robert Jones. Photo: Hotspot media
WHERE IS THE WORLD'S SMALLEST HOUSE?
The world's smallest house is somewhat different to the historic Smallest House in Conwy. Built at the Femto-ST Institute in Besançon, France by nanorobotics researchers, it measures just 20 micrometers long – that's 0.02mm long. Safe to say, it's not habitable.