South Korea: 52 infected with COVID-19, total now at 156
South Korea reported 52 new confirmed cases of the coronavirus (COVID-19) on Friday (Feb 21), taking the national total to 156.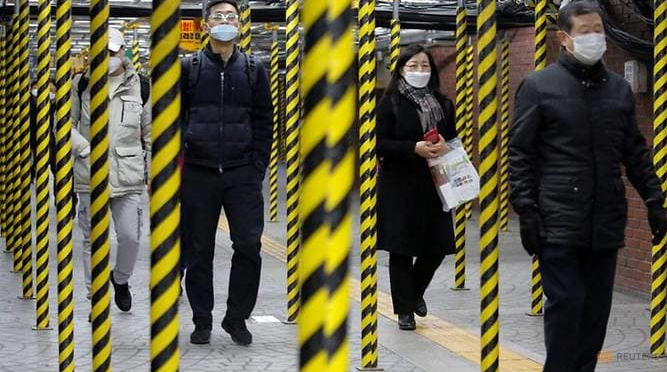 People wearing masks as a preventive measure against the coronavirus walk at a subway station in Seoul, South Korea, on Feb 20, 2020. (Photo: Reuters/Heo Ran)
Altogether 39 of the new cases were linked to the Shincheonji Church of Jesus in the southern city of Daegu, the Korean Centres for Disease Control and Prevention said.
More than 80 members of Shincheonji have now been infected, starting with a 61-year-old woman who developed a fever on Feb 10 but attended at least four church services before being diagnosed.
Of the national tally, 111 patients are from Daegu or nearby.
The mayor of Daegu - which has a population of over 2.5 million - has advised residents to stay indoors, and commanders at a major US base in the area restricted access.
As of Friday more than 400 members of the church are showing symptoms of the disease, though tests were still ongoing, Daegu Mayor Kwon Young-jin said at a briefing.
The KCDC said one more case had been confirmed at a hospital in Cheongdo county near Daegu where a total of 16 infections have now been identified, including a long-stay patient who died Wednesday after showing symptoms of pneumonia.
The government will designate Daegu and neighbouring Cheongdo County as "special care zones", Prime Minister Chung Sye-kyun said at a meeting of senior government officials in Seoul on Friday.
"It is urgent to find those who were in contact with the infected and treat the diagnosed people as soon as possible," Chung said. "We will proactively provide necessary assistance including sickbeds, personnel and equipment."
The government also plans to send military medical staff, and provide temporary isolation facilities, he said.
After several military members tested positive for the virus on Thursday, Defence Minister Jeong Kyeong-doo decided to ban all soldiers from taking leave, leaving their barracks, and receiving guests.
Some exceptions would be made for family emergencies or for soldiers at the end of their military service, the ministry said./.
China had 889 new confirmed cases of coronavirus infections on Thursday (Feb 20), the National Health Commission said on Friday, up from 394 cases a day earlier.
That brings the total accumulated number of confirmed cases in mainland China so far to 75,465.
The death toll from the outbreak in mainland China reached 2,236 as of the end of Thursday, up by 118 from the previous day.
To date, 25 other countries have reported 1,076 cases to WHO, including five in the latest affected, Iran.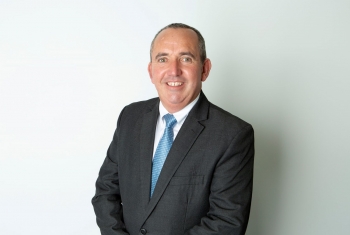 Economy
Skipton International, the award-winning Guernsey-licensed bank, has announced the launch of limited company buy-to-let lending giving customers an additional financing option for growing UK property portfolios.