Spring-themed exhibition underways in Hanoi
A spring-themed exhibition entitled Spring 2020 Collection is taking place at the Hanoi Studio Gallery to depict spring from artists' diverse dimensions.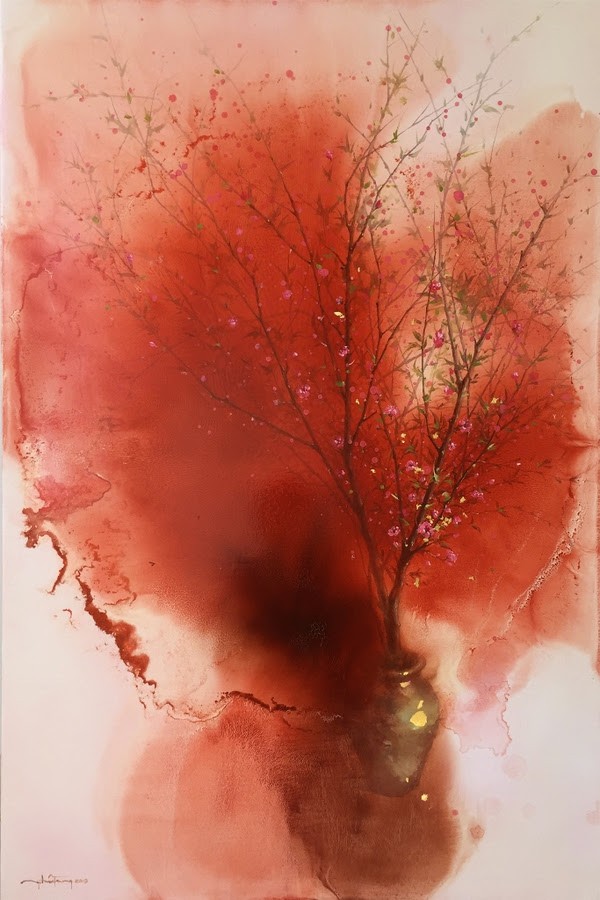 Nguyễn Quốc Trung – Hoa Xuân – Blooming Spring, 2019, Oil on canvas, 120 x 80 cm
Hanoi Studio Gallery's annual year-end event is back again with its usual creative, spontaneous energy brought about by various artists with unique artworks.
The exhibition features a variety of artworks, ranging from paintings to sculptures, all depicting the beauty of spring, Vietnam's natural landscapes, and people's daily life, created by 13 artists, namely Vu Dinh Tuan, Mai Xuan Oanh, Lieu Nguyen Huong Duong, Pham Thai Binh, Nguyen Tran Cuong, Nguyen Dinh Vu, Tran An, Nguyen The Hung, Do Hiep, Nguyen Quoc Trung, Vu Binh Minh, Doan Van Toi, and Nguyen Tuan Dung.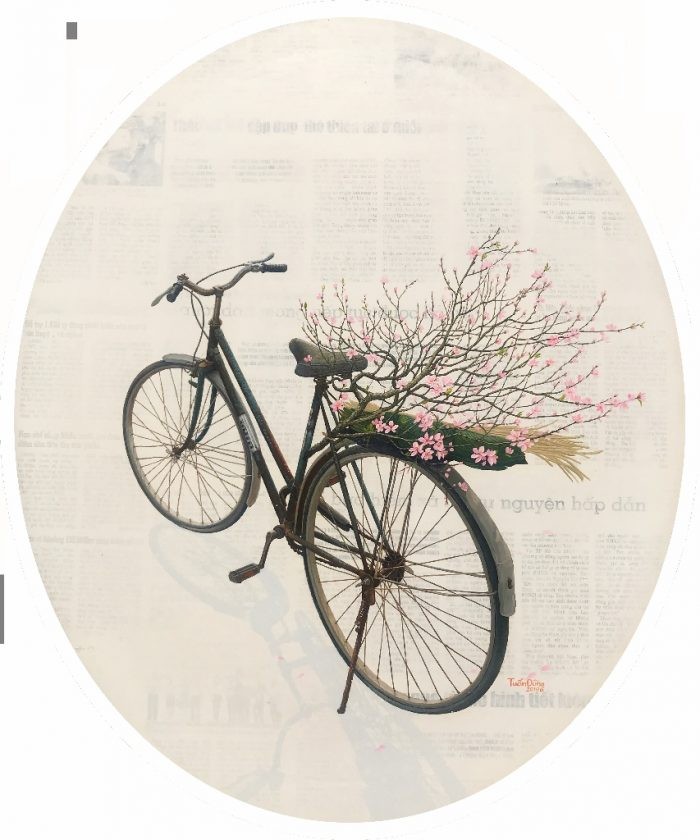 Nguyễn Tuấn Dũng – Mẹ Mang Tết Về – Mom Brings Tet Home, 2019, Acrylic on canvas, 60 x 50 cm
The spring-themed artworks convey the artists' hope for a new year full of happiness, health and prosperity for everyone.
Spring 2020 Collection will be held at on December 25 and last till February 16, 2020 at Hanoi Studio Gallery – 13 Trang Tien, Hoan Kiem, Hanoi.
To have a full view of the artworks, please kindly click here.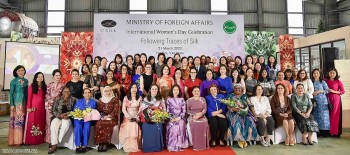 Friendship
Female ambassadors, representatives from diplomatic corps and international organizations, along with spouses of diplomats in Vietnam gathered together to find about more about silk weaving and silk products in Vietnam.