State leader Nguyen Xuan Phuc welcomes ASEAN diplomats
State President Nguyen Xuan Phuc hosted a reception in Hanoi on April 13 for ambassadors and chargés d'affaires of ASEAN member states, who came to congratulate him on his election as new President of Vietnam.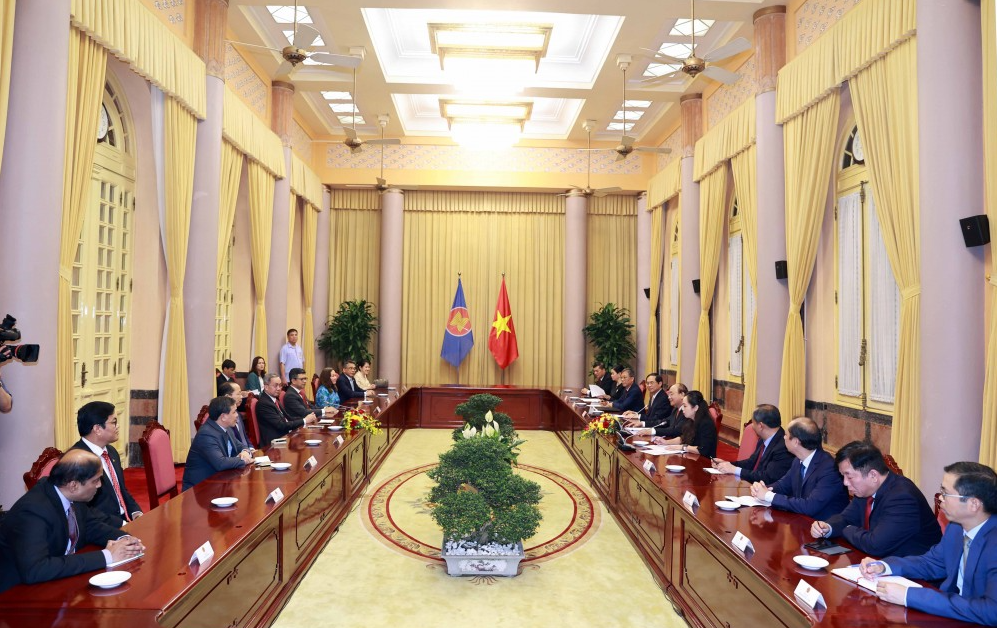 Photo: TG&VN
State President Nguyen Xuan Phuc received ambassadors and chargés d'affaires of ASEAN member states in Hanoi on April 13, as they came to congratulate him on his election as the President of Vietnam.
On behalf of the diplomats, Brunei Ambassador to Vietnam Pengiran Haji Sahari bin Pengiran Haji Salleh praised Vietnam's achievements in pandemic control and socio-economic development in the past time. He said he is confident that the country will continue obtaining new achievements in the time to come and unceasingly elevating its position on the regional and global stages.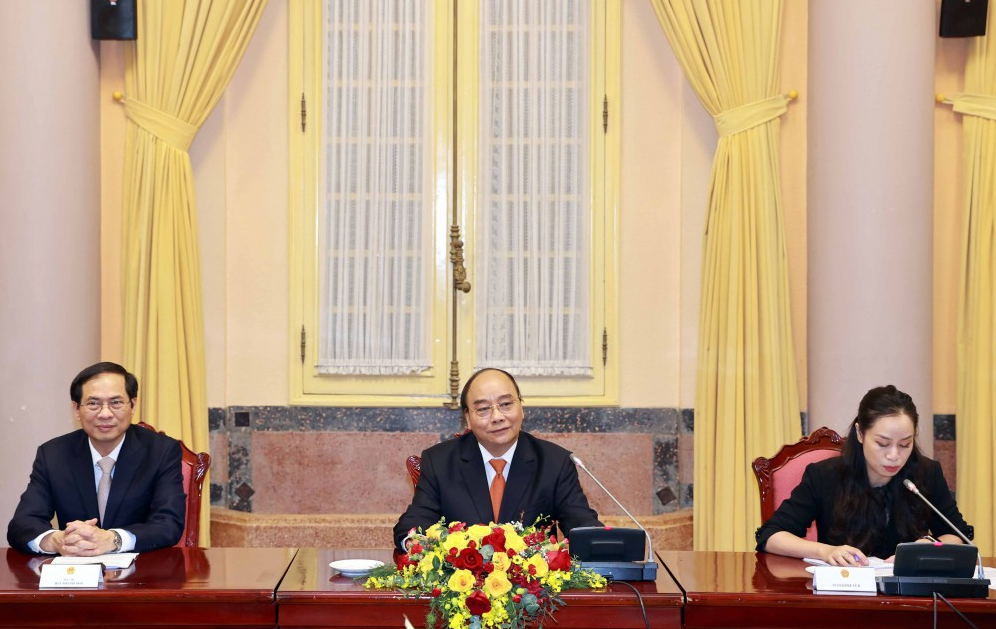 Photo: TG&VN
Reviewing Vietnam's achievements as Chair of ASEAN last year, the diplomat lauded its significant contributions to building the ASEAN Community, containing the pandemic, and expanding external relations. He expressed his belief that President Phuc will continue working to deepen the solidarity and cooperation within ASEAN and Vietnam's ties with other bloc members in contribution to regional and global peace and stability, Vietnam Plus cited.
Phuc, in turn, emphasized that participation in ASEAN is always a priority in Vietnam's diplomacy and that the friendship with bloc members has served as the foundation of Vietnam's bilateral relations. He stated the spirit of cohesive and proactive adaptation has helped ASEAN to overcome difficulties last year, particularly amid the negative impact of COVID-19 on the region's socio-economic aspect.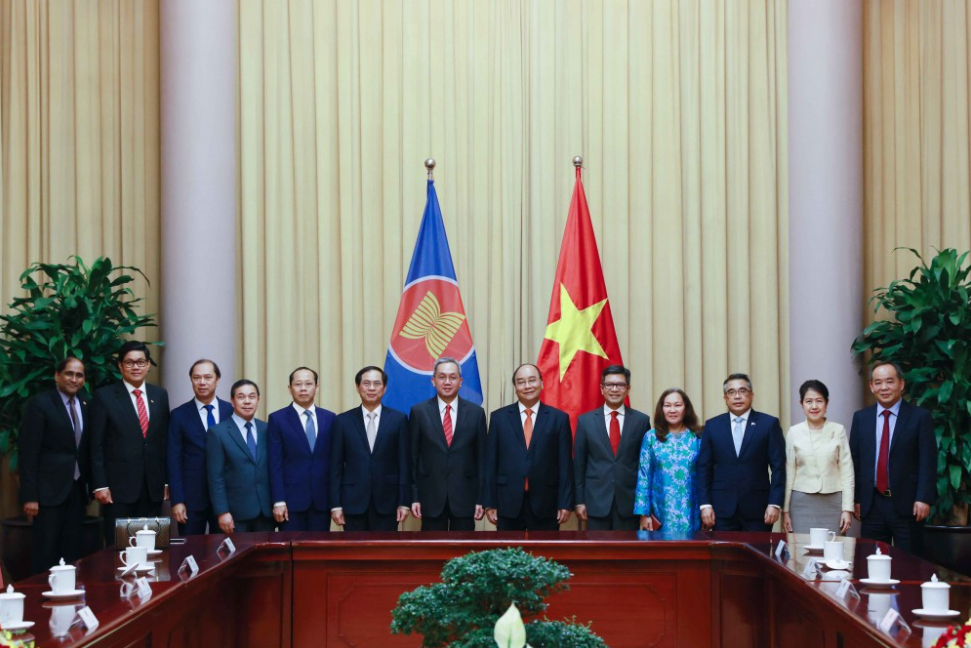 Photo: TG&VN
Solidarity and cooperation among member states as well as the enhancement of ASEAN's central role are key to overcoming obstacles in building a strong and prosperous ASEAN Community in the time to come. He pledged to continue reinforcing Vietnam's friendship and close coordination with ASEAN members, realizing the ASEAN Community Vision 2025, and making contributions to sustainable development in Southeast Asia. The Vietnamese State leader expressed his wish that the diplomats will continue promoting their important bridging role and making further contributions to promoting friendship and cooperation between Vietnam and other ASEAN members, VOV reported.
He also took the occasion to send his greetings to Cambodia, Laos, Myanmar, and Thailand on their traditional New Year festivals and to Muslim countries in ASEAN on Ramadan.
Multimedia
When it comes to tourism in Vietnam, foreign visitors mostly think of hustling Ho Chi Minh City, historic Hanoi, or the famous Ha Long Bay. Besides those crowded places, the following six still well-known but less populous destinations are also not-to-be-missed.