Stronger Efforts against Child Exploitation in Dien Bien and Quang Nam Provinces
Child labourers remain in the agricultural sector and the places where it is difficult to interfere in; and the awareness of officials, employers, parents and child caretakers remains limited.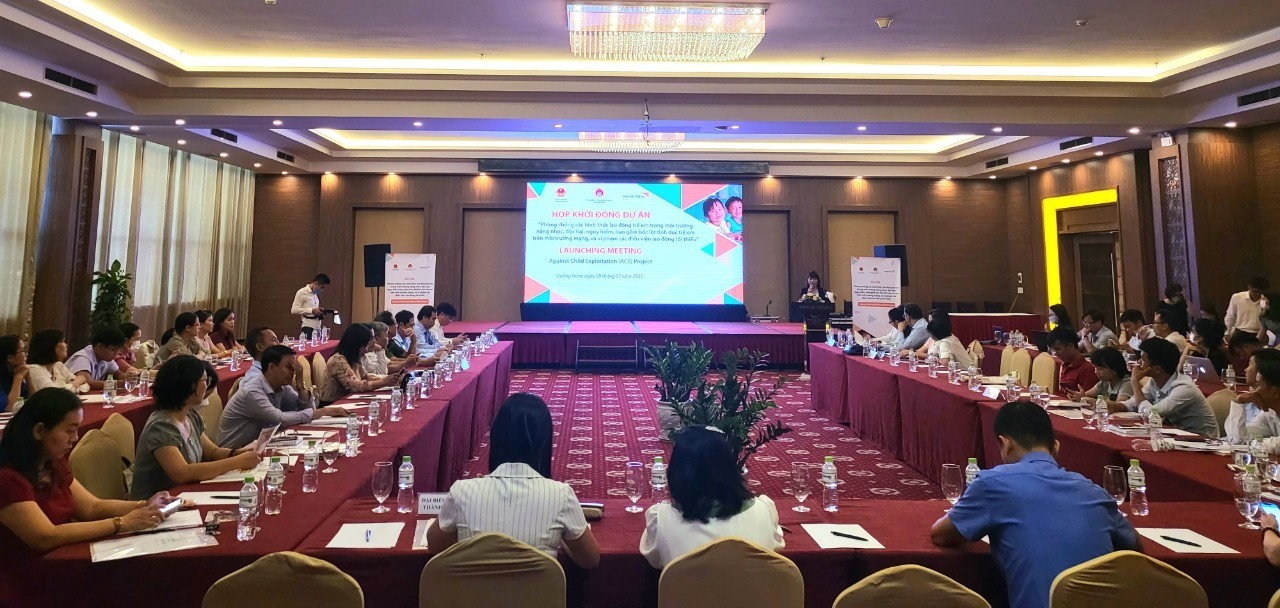 At the launching ceremony in Quang Nam. Source: baoquangnam.vn
World Vision Vietnam recently coordinated with the Department of Labor, War Invalids and Social Affairs of Dien Bien and Quang Nam provinces to launch the "Against Child Exploitation (ACE) Project" to ramp up efforts in preventing and addressing child labour.
With a total budget of almost US$2.48 miliion, the ACE project, funded by the United States Department of Labour, aims to strengthen the capacity of the Government of Vietnam to address Worse Forms of Child Labor (WFCL), including Online Sexual Exploitation of Children (OSEC), and violations of acceptable conditions of work.
Three outcomes are expected following the ACE project implementation, including improved enforcement of the legal framework and policies pertaining to the WFCL, including OSEC and violations of ACW; improved assistance services for victims of WFCL, including OSEC; and strengthened partnerships to accelerate progress in addressing the WFCL, including OSEC, and violations of ACW.
In Dien Bien, the ACE project will be implemented in Muong Ang and Tuan Giao districts. While in Quang Nam, Tam Ky city will be the Project's target area.
Thus, in the period from April 2022 to September 2024, World Vision Vietnam will implement the ACE Project simultaneously in three provinces/cities, namely Da Nang, Quang Nam, and Dien Bien.
According to the department, Vietnam's Programme on Prevention and Reduction of Child Labour for the 2021-2025 period, with a vision to 2030, aimed to reduce the child labour rate to 4.9% by 2025 and 4.5% by 2030. It also strives to improve the consciousness of 90% of officials and teachers, and provide knowledge on this issue for 70% of parents, caretakers and children
World Vision is one of the largest foreign NGOs operating in Vietnam with an aid budget of about US$20 million/year.
Currently, World Vision Vietnam is implementing 37 programs and projects, including 35 area programs with a duration of 10-15 years in 19 provinces and centrally run cities. The programs focus on supporting the fields of food security and agriculture; clean water for environmental sanitation; sustainable renewable energy; microfinance, economic development; disaster prevention, mitigation and emergency relief; climate change; early childhood education, development and education; child sponsorship; medical; HIV AIDS; human trafficking prevention; advocate for children's rights; capacity building; children's participation promotion and children protection.
In 2021, World Vision Vietnam is one of the organizations that actively support the prevention and control of Covid-19 in Vietnam.
The new strategy for the period 2023-2027 is expected to focus on four areas including: child protection and participation; health and nutrition; improve livelihoods, reduce disaster risks, respond to climate change; community empowerment on a child-centred basis.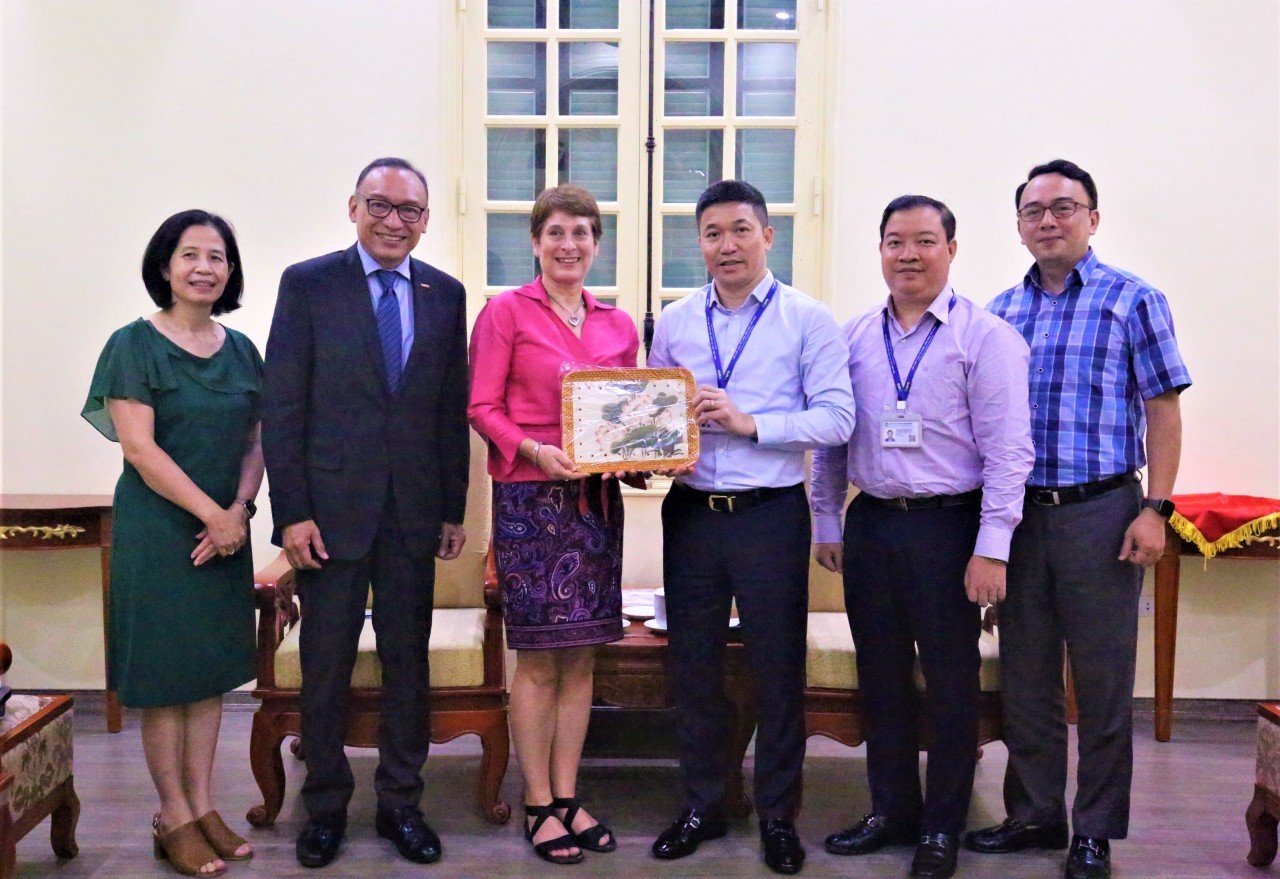 At the meeting at the headquarthers of VUFO. Photo: Hai An
Receiving senior leaders of World Vision International on July 11 in Hanoi, Phan Anh Son, Vice President - General Secretary of the Vietnam Union of Friendship Organisations (VUFO), Deputy Chairman of the Committee for Foreign Non-governmental Organisations Affairs (COMINGO), notes that World Vision needs to closely follow Vietnam's priorities as well as the characteristics and socio-economic development situation of each locality, region, and target group in order to have an appropriate and effective approach.
At the same time, the organization also needs to pay attention to the group of children with extremely difficult circumstances, orphans due to the Covid-19 pandemic in remote and urban areas; focus on developing detailed plans, selecting suitable areas, fields, objects and supporting contents to optimise resources, avoid overlap, especially for models and initiatives with similar to sponsorship programs of other agencies, organisations and donours.