Five Charities Received New Zealand's Fresh Fruits
Five beneficiaries have received fresh fruits from seven New Zealand fruit exporters aiming to support the vulnerable populations of Vietnam.
New Zealand Ambassador to Vietnam Tredene Dobson and Consul General and Trade Commissioner Joe Nelson handed nearly 10 tons of fruit to several charity organizations for children, women, and people with disabilities in Ho Chi Minh City and Hanoi on July 6 and 7.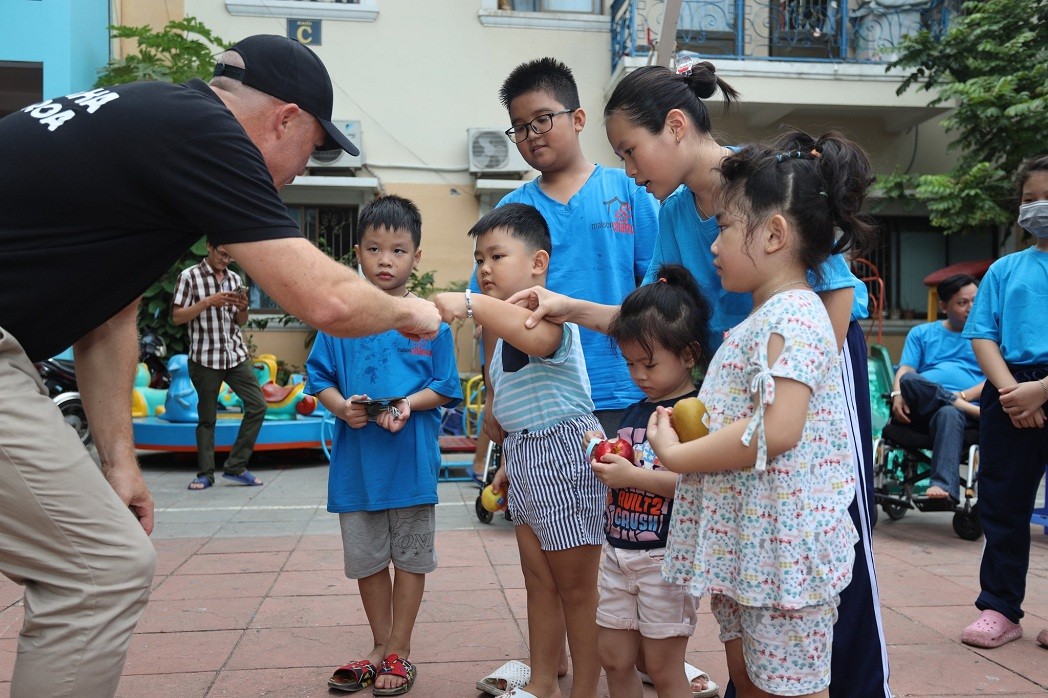 At the handover ceremony at Maison Chance shelter in HCM City. (Photo: New Zealand Embassy)
These donations are the joint effort of seven New Zealand fruit exporters aiming to contribute to improving nutrition for vulnerable populations of Vietnam.
"It is great to see New Zealand's largest fresh produce exporters finding creative ways to help local Vietnamese communities, especially vulnerable children and women", New Zealand Ambassador Tredene Dobson said. "The New Zealand Embassy is pleased to show our support to Vietnam by assisting New Zealand exporters to donate nutritious, fresh apples and kiwifruit – just a small way that New Zealand can help contribute to better health outcomes for the communities we are part of. It is through small gestures just as these that we can show the deep friendship between our two countries."
Consul General Joe Nelson, who is also Trade Commissioner at New Zealand Trade and Enterprise, said that chronic malnutrition remains a major concern for disadvantaged children and adults.
New Zealand businesses do not want to simply sell their products to Vietnam. They also want to be socially responsible. It is great to see these seven fruit companies contributing positively to the communities of Vietnam by donating their healthy nutritious kiwifruit and apples.
"New Zealand Trade and Enterprise and the New Zealand Consulate are proud to partner with these companies for the second year. We hope these fruit donations will become an annual event," he said.
The donation of fresh fruit this time aims to support many charities in HCM City and Hanoi, including Operation Smile, Tan Binh District Support Centre for Inclusive Education and Development, Blue Dragon Children's Foundation, and Maison Chance.
In 2021, several of New Zealand's top fruit businesses donated New Zealand apples and kiwi fruit to eight Vietnamese hospitals, staff and patients during the lockdown in HCM City.
This donation was driven by the New Zealand Consulate and New Zealand Trade and Enterprise, was done in conjunction with the 'Be Strong Vietnam Campaign' launched by Song Foundation and the New Zealand Embassy in Hanoi.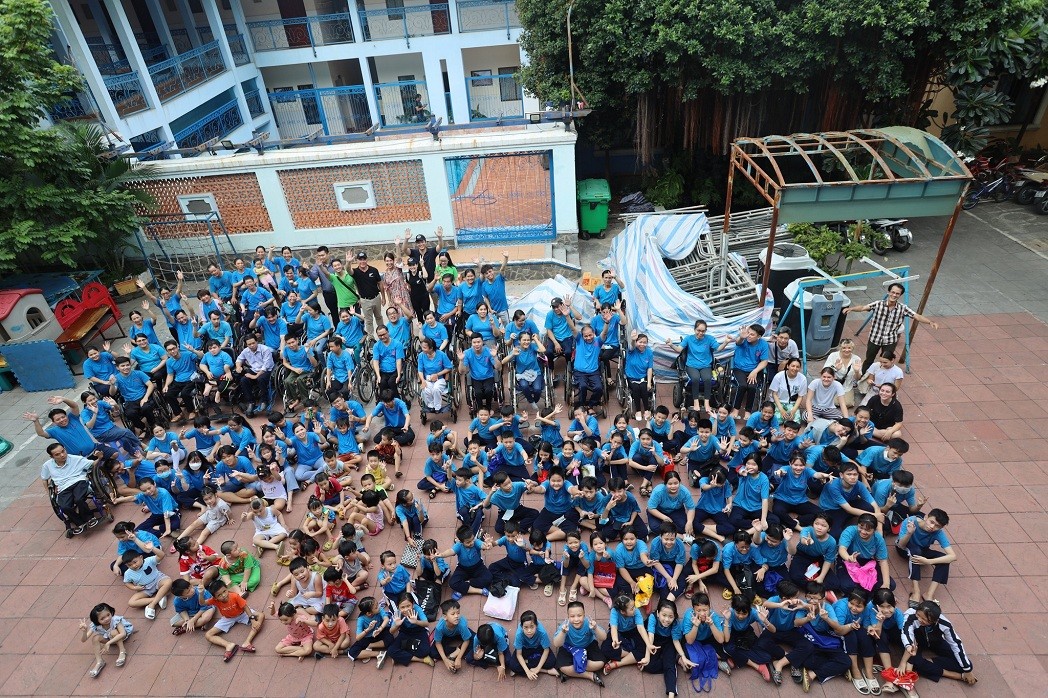 Orphans, abandoned children and disabled people live under the same roof at Maison Chance. (Photo: New Zealand Embassy)
Operation Smile Vietnam started its work in 1994, conducting operations on children with deformities.
Founded in 1994 by Swiss painter Tim Aline Rebeaud, Maison Chance (Lucky House) is a non-governmental organization that provides housing, healthcare and vocational training for orphans, street children, and the disadvantaged and physically handicapped in Vietnam.
Along with its three centers in Binh Tan District (HCM City), the Maison Chance Shelter, Take Wings Centre and Village Chance, the NGO's fourth center opened in the Central Highlands province of Dak Nong in 2019.
The Blue Dragon Children's Foundation, an Australian charity working with children in Vietnam, assists over thousands of the most vulnerable children throughout the country every year, including street kids, children with disabilities, children from rural families living in extreme poverty, and victims of human trafficking and slavery.
In related news, the United Nations in Vietnam along with the Ministry of Labour, Invalids and Social Affairs (MoLISA) and the Australian Aid launched the Blue Heart 2022 awareness campaign toward ending violence.
According to the organizers, the campaign calls for attention and support from the whole community to create a violence-free environment in families, schools, and communities as well as on cyberspace.
Celebrities such as Miss Universe 2017 H' Hen Nie, singers Hoang Bach and Duy Khoa, the band Da LAB, singer My Anh as well as MC Trang Moon also joined this campaign to raise public awareness and change individual and societal behavior, helping prevent violence before it begins.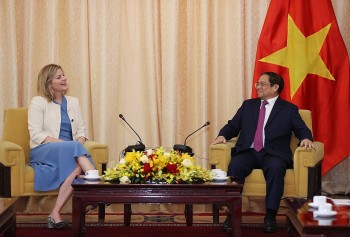 National
The Netherlands committed to cooperate with Vietnam, and together find innovative and sustainable solutions to accelerate green economy transformation.