Study of East Sea conveyed by Vietnamese experts from Russian vessel
36 researchers carried by Russian research ship Akademik Oparin arrived in Vietnam in one-month tour to study marine life on East Sea.
The ship docked at Hai Phong Port in the eponymous city of northern Vietnam on Monday prior to taking 36 Vietnamese and Russian researchers on a voyage across the East Sea, known internationally as the South China Sea, on Tuesday.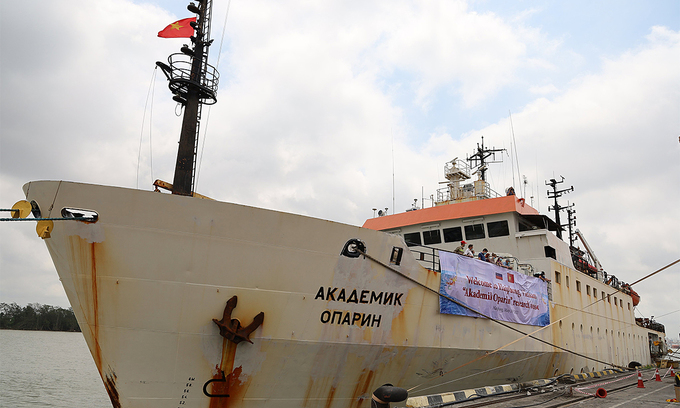 Russian research ship Akademik Oparin docks at Hai Phong Port on May 10, 2021. Photo courtesy of the Vietnam Academy of Science and Technology.
It marks the seventh field trip conducted by the Vietnam Academy of Science and Technology (VAST) and Russian Academy of Sciences in line with the "Roadmap for cooperation in marine research for the 2018-2025 period."
At the ceremony to welcome the ship Monday, which was held online due to Covid-19, Chau Van Minh, chairman of VAST, and Valentin Sergienko, president of Far East Branch, Russian Academy of Science, highlighted the importance of maritime research cooperation in promoting scientific research and training at the two academies during the past time, according to VnExpress.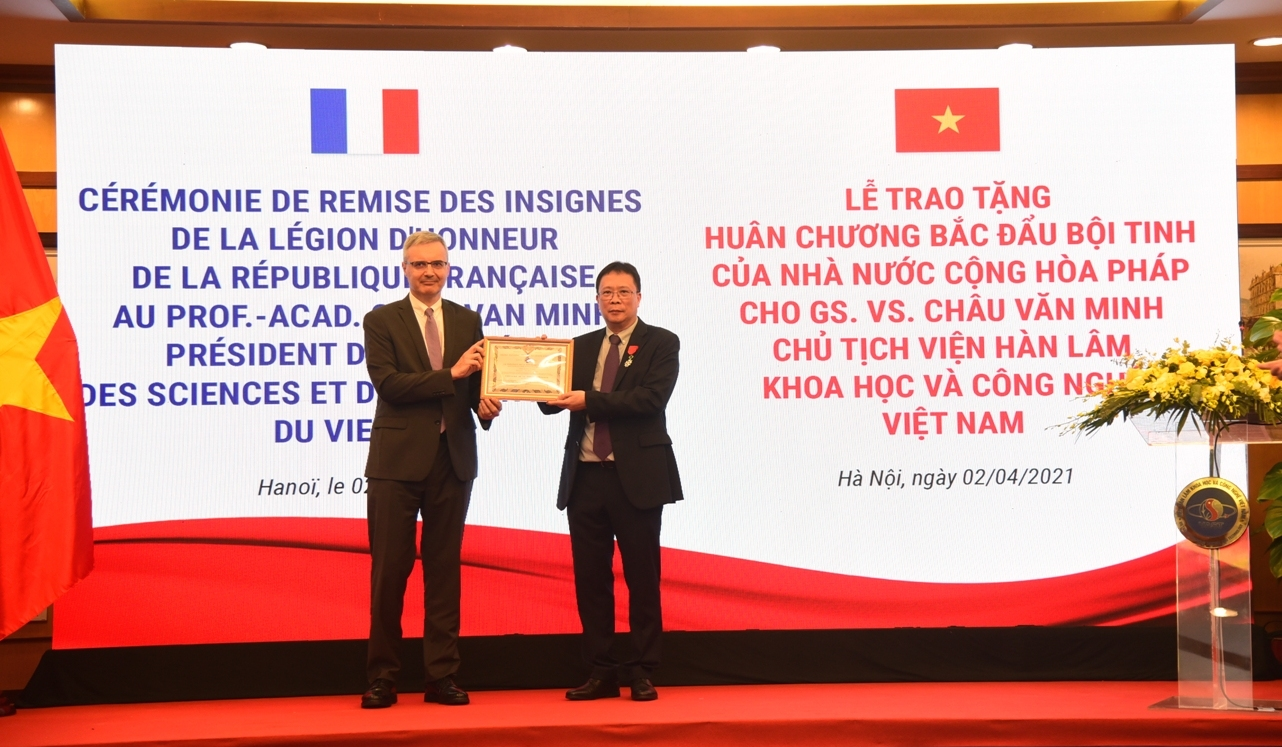 Photo: Vietnam Academy of Science and Technology
During the sixth trip in July 2018, the ship docked at Nha Trang in the central province of Khanh Hoa before conducting a 14-day tour to study the composition of coral reefs, accumulation of heavy metals in mollusks and active ingredients in marine microorganisms exploited at a depth of 500 meters in different weather conditions and temperatures.
Due to Covid-19, all crew members of the Akademik Oparin and all researchers will be quarantined on board when the trip concludes after a month.
The Akademik Oparin stretches 75.5 meters long and has a tonnage of 2,441.
She provides five laboratories and is equipped with 30 crew members.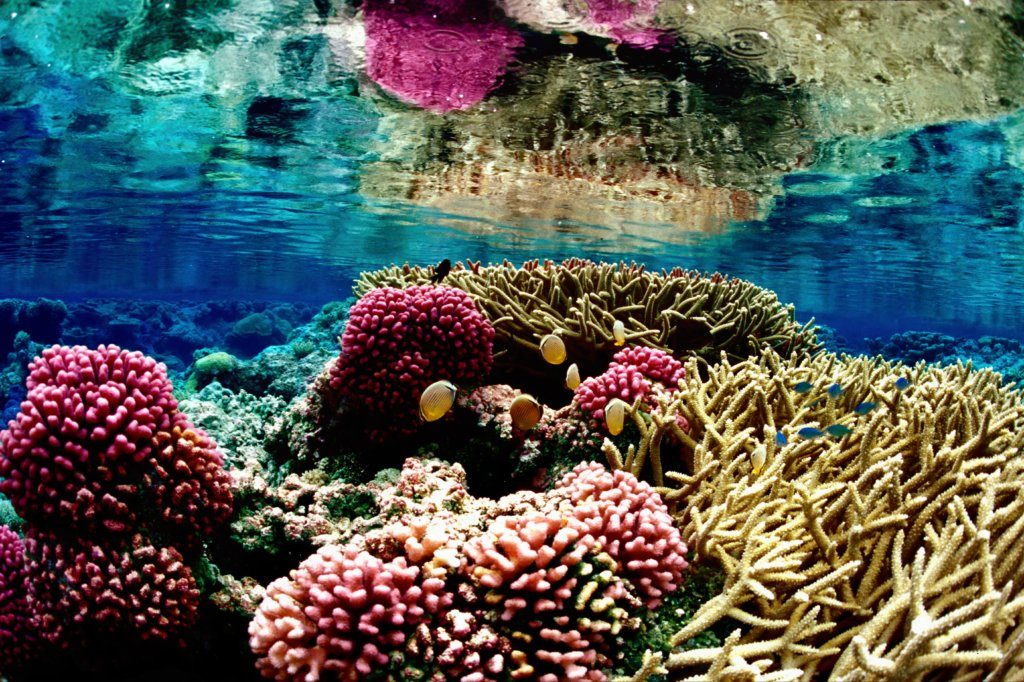 East Sea coral reefs (Photo: Getty Images)
This ecoregion encompasses several hundred islands, atolls, rocks, cays, banks, and reefs in three archipelagos of the East Sea. Coral reefs are the predominant structure of these islands; the Spratly group contains over 600 coral reefs in total. Little vegetation grows on these islands, which are subject to intense monsoons. They do, however, provide important habitat for many seabirds, as well as green and hawksbill sea turtles. Unfortunately, the East Sea Islands are still largely a mystery. Scientists have focused their research on the marine environment, while the ecology of the terrestrial environment remains relatively unknown. Ownership of many of the islands in this busy commercial fishery and trade route is disputed. Political instability and the increasing industrialization of neighboring countries has led to serious disruption of native flora and fauna, overexploitation of natural resources, and environmental pollution.
The East Sea Islands ecoregion encompasses numerous low-lying islands, rocks, reefs, sandbanks, and other types of partially submerged landforms situated far offshore. Coral reefs are the predominant structure of these islands, and existing vegetation is mainly a coral island evergreen forest of Pantropic species. The group's isolation and structure differentiate them from neighboring islands and from the mainland.
Little is known about the terrestrial biodiversity of the East Sea Islands, as they have not been studied in scientific detail. Primarily, research is focused on the marine environment, which is extremely important to the region. The islands are frequented by marine turtles and many species of seabirds.
Both the green turtle (Chelonia mydas) and the hawksbill turtle (Eretmochelys imbricata) formerly occurred in numbers sufficient to support commercial exploitation. These species reportedly continue to nest even on islands inhabited by military personnel (such as Pratas) to some extent, though it is believed that their numbers have declined.
Marine life in the politically disputed East Sea took another hit over the past year, researchers said, due to overfishing and lack of international efforts to protect species.
Vessels from multiple Asian countries are going farther out into the 3.5 million-square-kilometer sea and casting deeper because coastal waters yield increasingly little, scholars and published research indicate. Giant clam harvesting, added to use of cyanide and dynamite bombing for fish, damaged coral reefs last year, the analysts said.