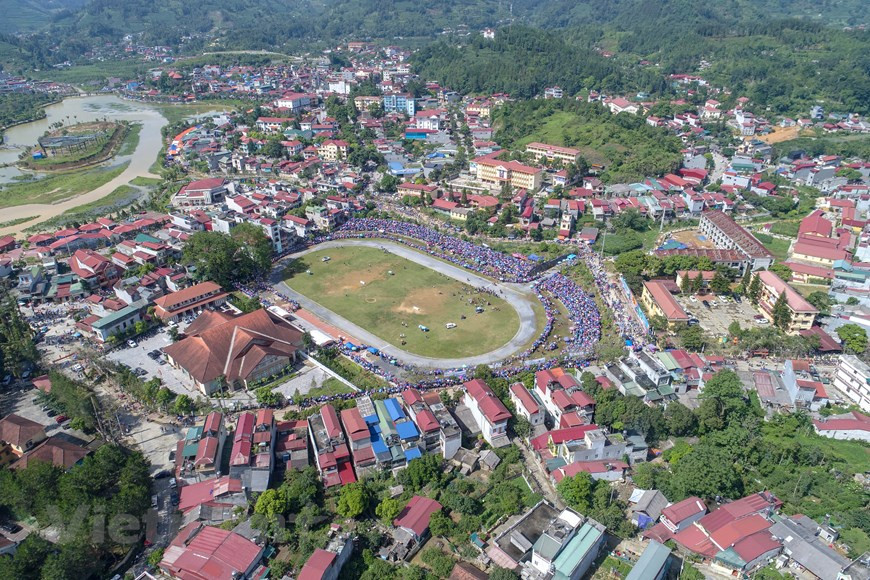 Photo: Vietnamplus
Bac Ha town is the capital of Bac Ha district, Lao Cai province, and located at an altitude of over 1000 meters above sea level. It is far away from Lao Cai City about 60 kilometers in the southeast. The climate here is mild all year round and has lately been one of the famous tourist attractions.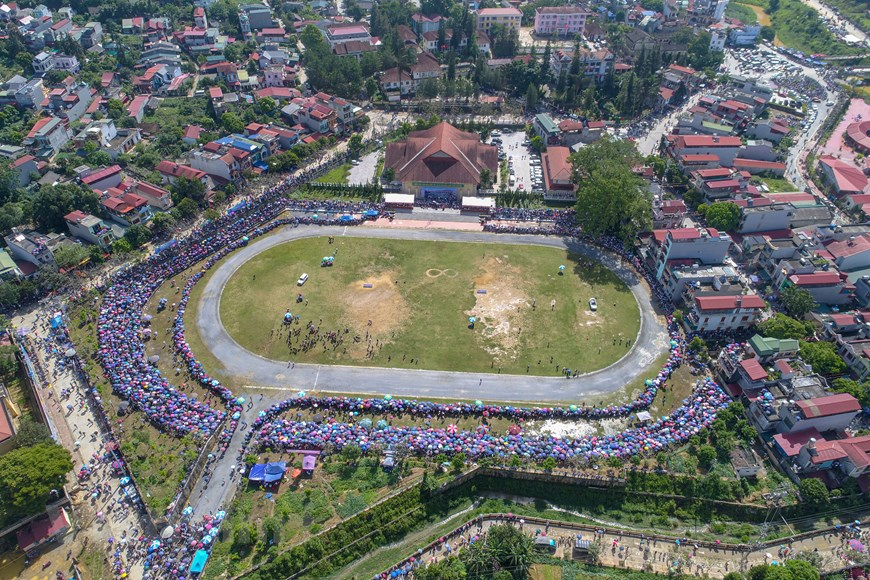 Photo: Vietnamplus
Both domestic and foreign tourists flock to Bac Ha to enjoy the traditional horse-racing competition. The stadiums in the center of district are filled with lots of people.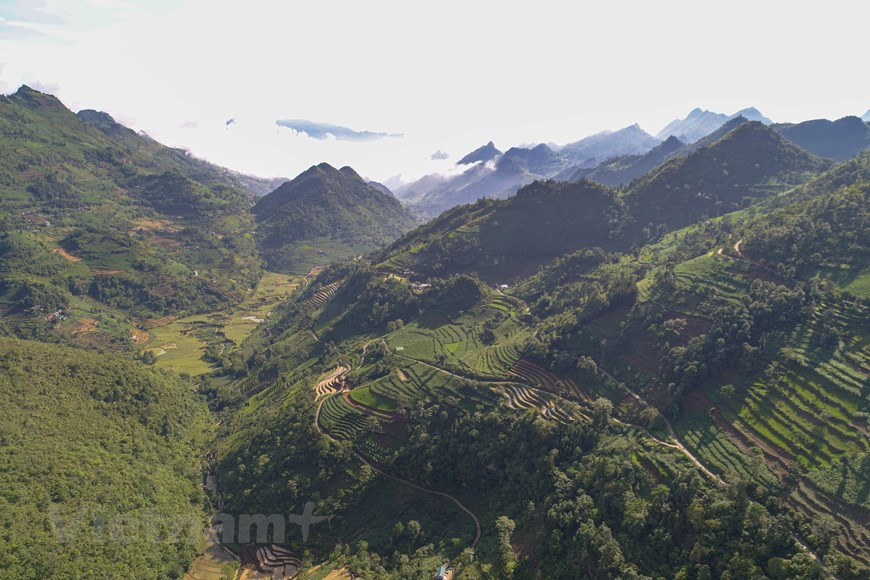 Photo: Vietnamplus
The nature in Bac Ha has distinctive features of the Northwest mountainous area with spectacular rows of mountains and winding roads, dotted by terraced fields of ethnic minorities.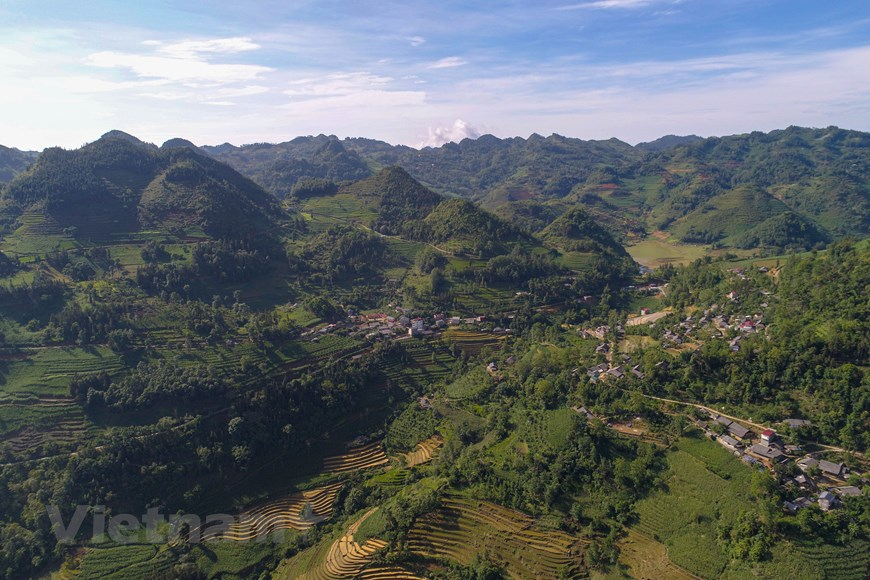 Photo: Vietnamplus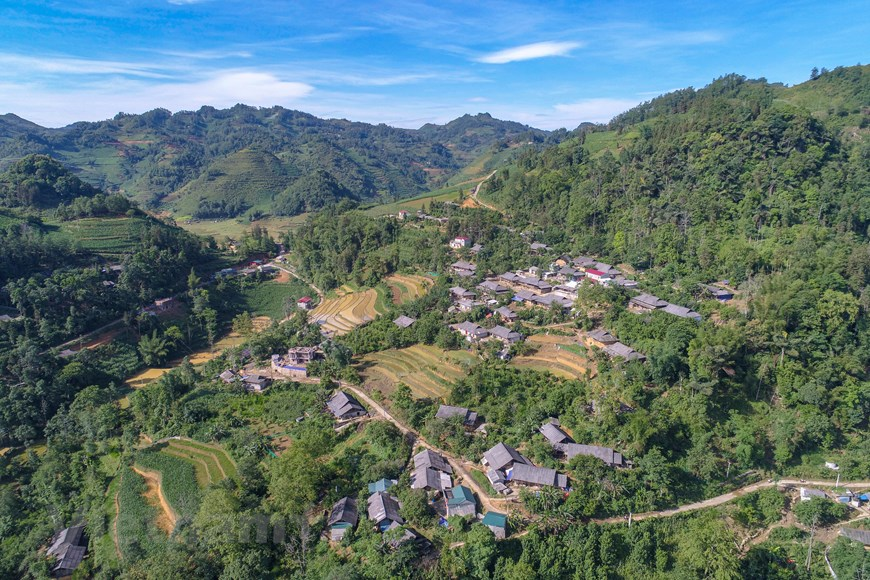 Photo: Vietnamplus
Villages of local residents are often farther situated in mountain ranges. However, recently, inter-village and inter-commune road systems have developed bringing electricity and civilization to inhabitants, from which draw more attention from tourists.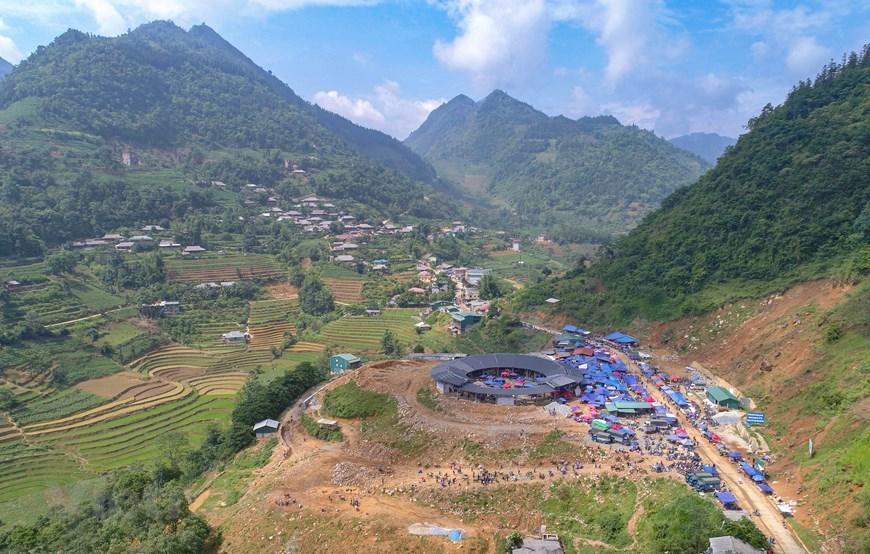 Photo: Vietnamplus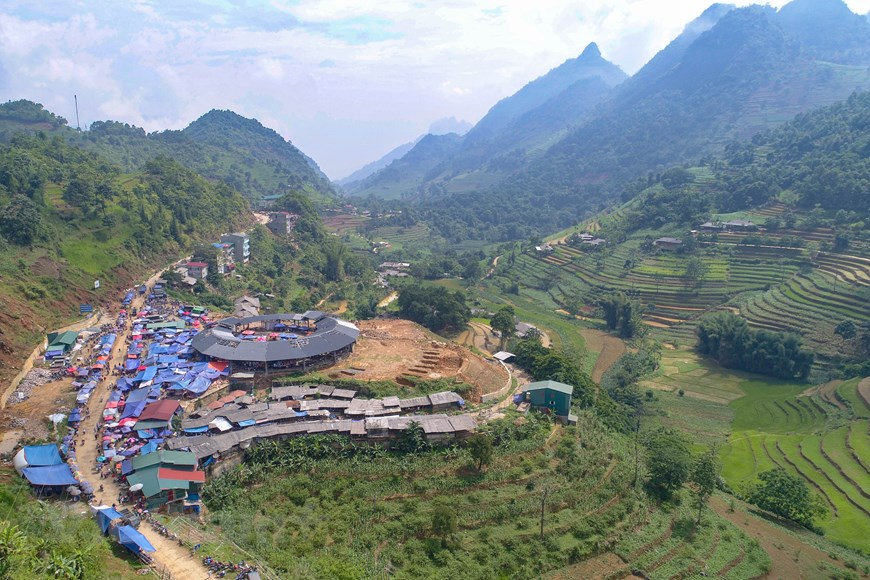 Photo: Vietnamplus
Can Cau fair is held on the road connecting Bac Ha district with Simacai border district. Although Can Cau market belongs to Simacai district, it is an unmissable destination for tourists when coming to Bac Ha.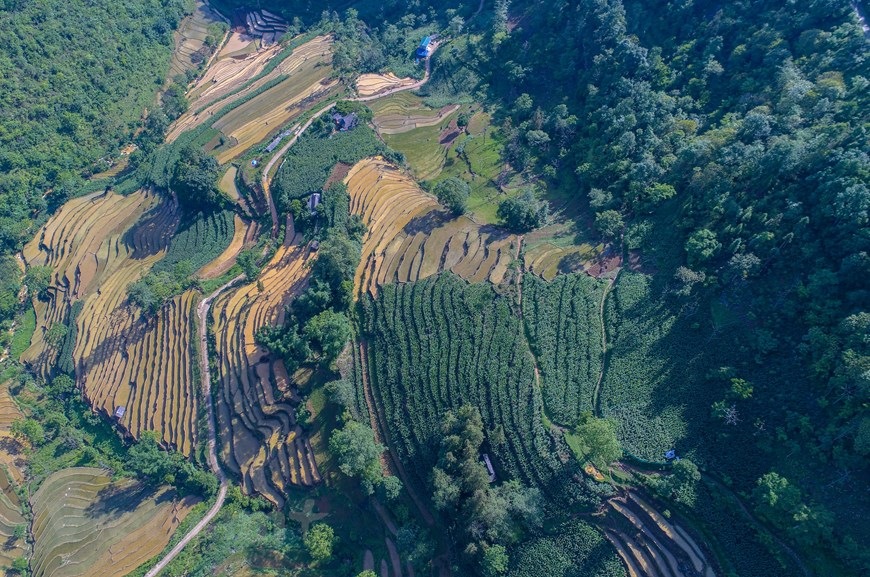 Photo: Vietnamplus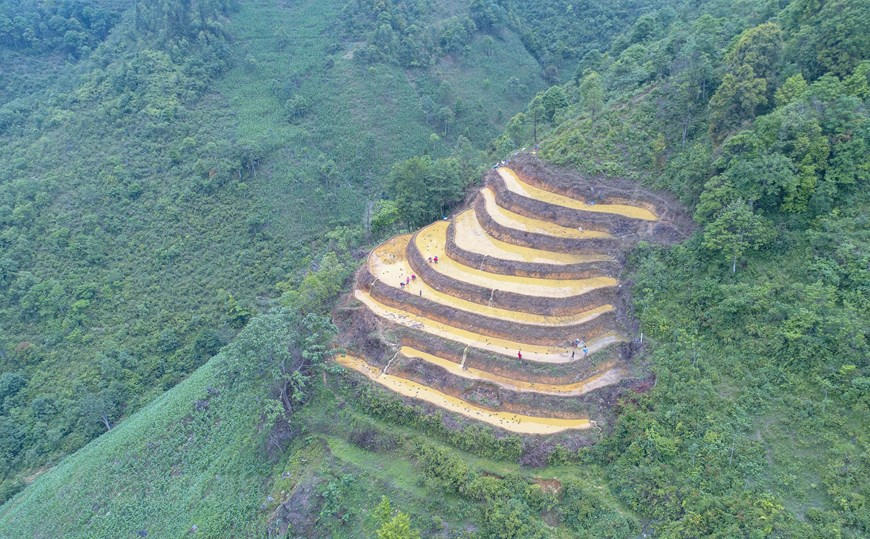 Photo: Vietnamplus
The end of May and beginning of June is the pouring water season in Bac Ha. Going to this place, visitors would be impressed by the majestic beauty of terraced fields and greatly admire the power of ethnic minority groups in gaining victory over nature.
Malie Nguyen