Tailoring Peace: Many Beautiful Ao Dai Moments of Miss Earth 2021
Dive into the many different, all stunning Ao Dai looks from the Belizian beauty - Miss Earth 2021 Destiny Wagner.
Destiny Wagner (full name: Destiny Evelyn Wagner) was born in 1996 in Punta Gorda, Belize. She was the 1st runner-up at Miss Universe Belize 2019, then crowned Miss Earth 2021. While in Vietnam, she participated in many activities, including meeting with university students, radio show, fashion photoshoots.
The Belizian beauty was announced as a member of the jury alongside with designer Le Si Hoang, Miss H'Hen Nie, director Nguyen Quang Dung... in Miss Ethnicities of Vietnam 2022. Her visit to Vietnam is expected to last until April 15.
Wagner studied at Pace University in New York, US, majoring in Business Management. After graduate, she is now working in many fields as a businesswomen, a poet, and a model.
She represents healthy, signature Caribbean beauty with a toned body, a bright smile and wild Dreadlock hairstyle. Destiny Wagner wears a floral print dress on Russian velvet Cocoon as she made the cover of the Women's newspaper.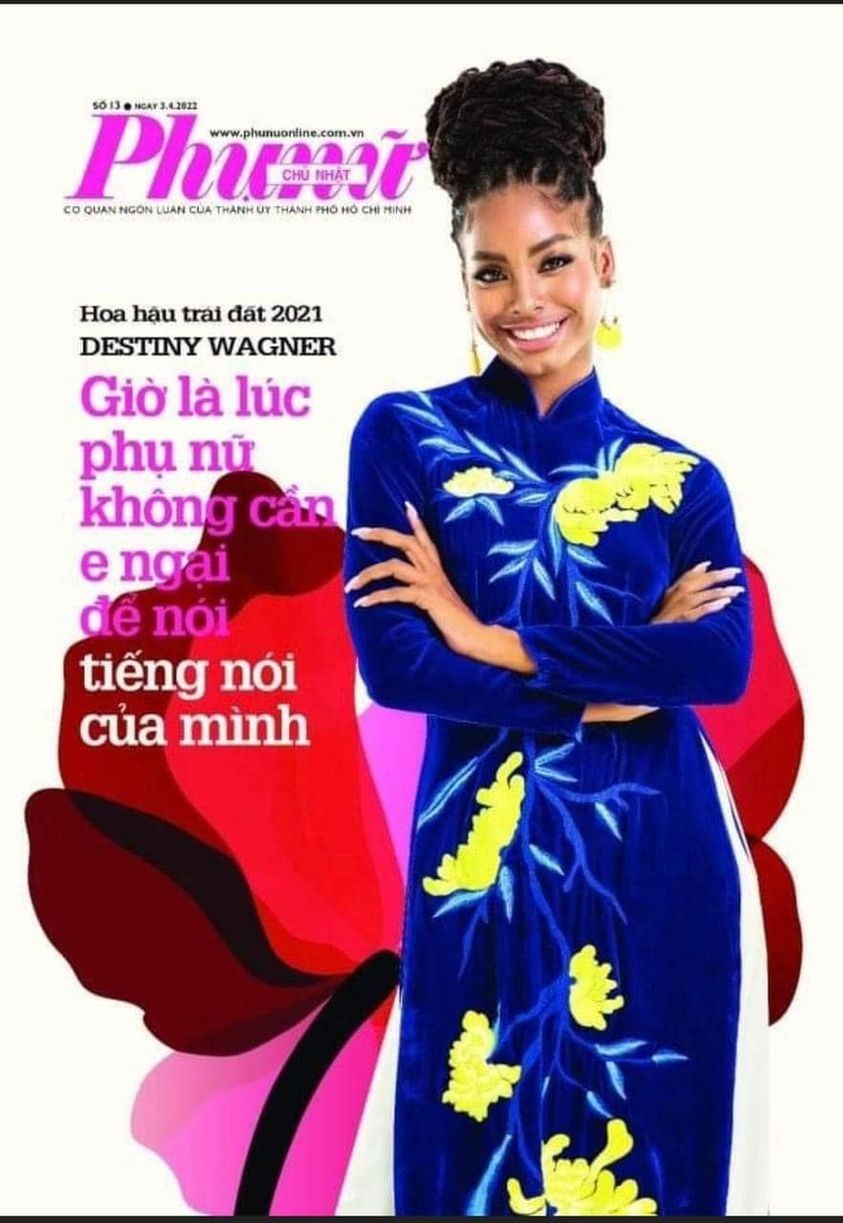 Photo: Phu Nu Online
Wagner went to Vietnam on a business trip from the end of March. She showed up in Le Si Hoang's ao dai. What makes her look even more stunning is the lotus leaf hat. This look she wore while visiting the Ao Dai Museum in Ho Chi Minh City.
She felt proud to learn about the history and the meaning of traditional Ao Dai in Vietnamese culture, cited from VnExpress.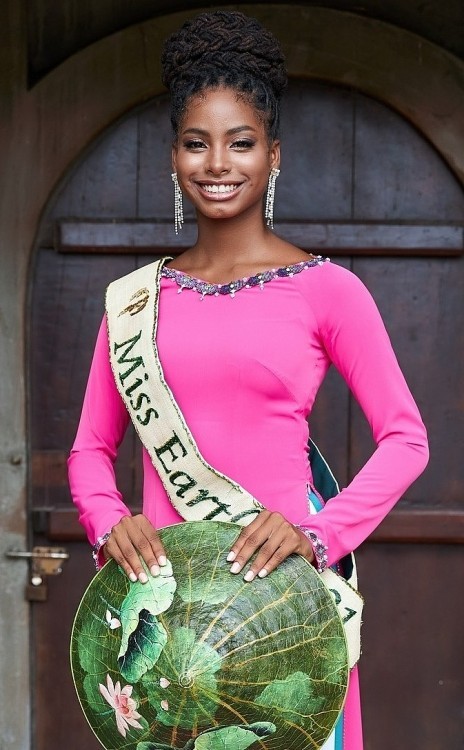 Photo: VNT
At the beginning of April, she wore a camisole dress and a modern four-piece dress by designer Adrian Anh Tuan to offer flowers at the President Ho Chi Minh Monument, Nguyen Hue Walking Street.
Wagner wearing Adrian Anh Tuan's design. Photo: Destiny Wagner Facebook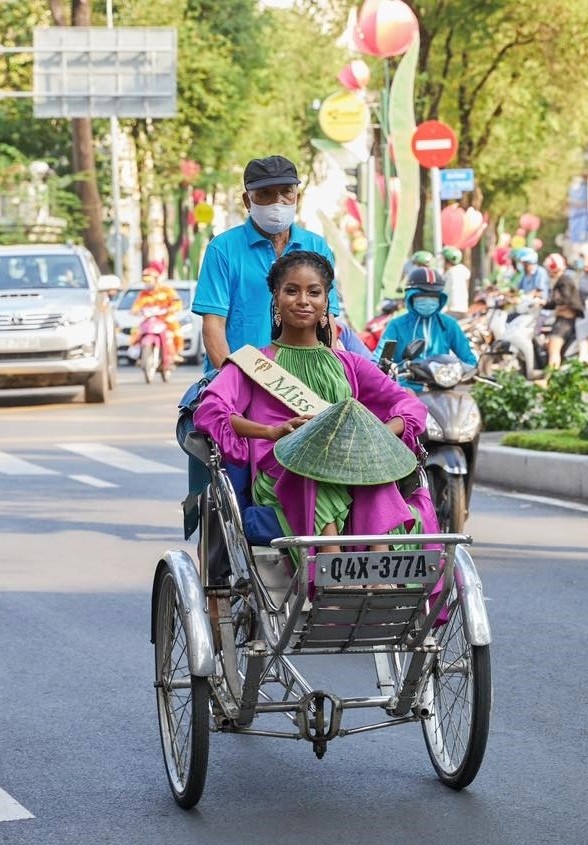 Miss Earth 2021 enjoyed a cyclo ride in Ho Chi Minh city. Photo: VnExpress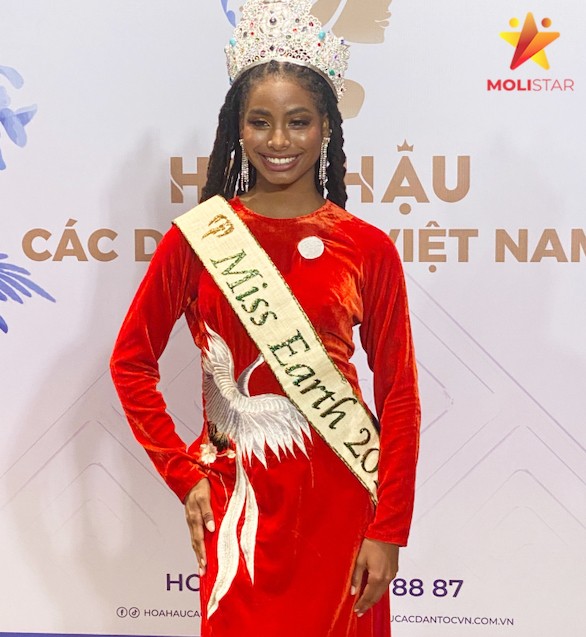 Photo: Destiny Wagner Facebook
In many activities of Miss Ethnicities Vietnam 2022, Miss Earth also dressed in colorful Ao Dai with many signature details such as lotus flowers, swans, phoenixes.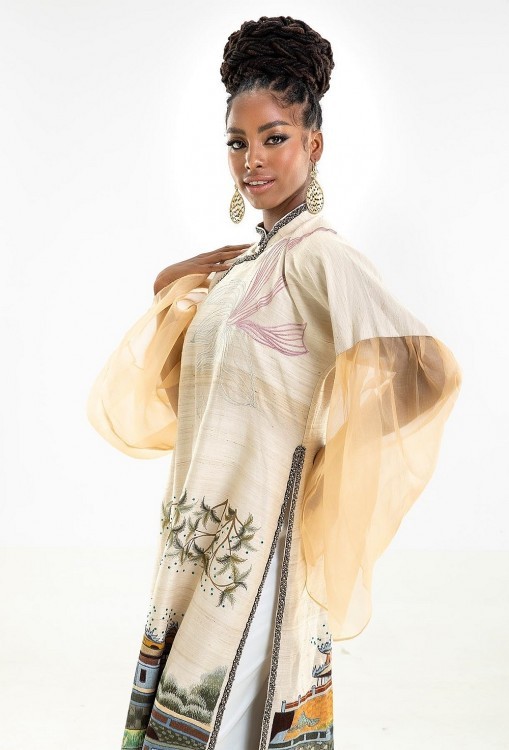 Destiny Wagner in Vu Viet Ha's design. The Ao Dai pattern represents traditional Vietnamese house, in the yellow color scheme and modern sleeves. VPhoto: VnExpress
Besides Ao Dai, Wagner also had fashion photoshoots for many Vietnamese brands, namely Adrian Anh Tuan, Vu Ngoc & Son, Linh San.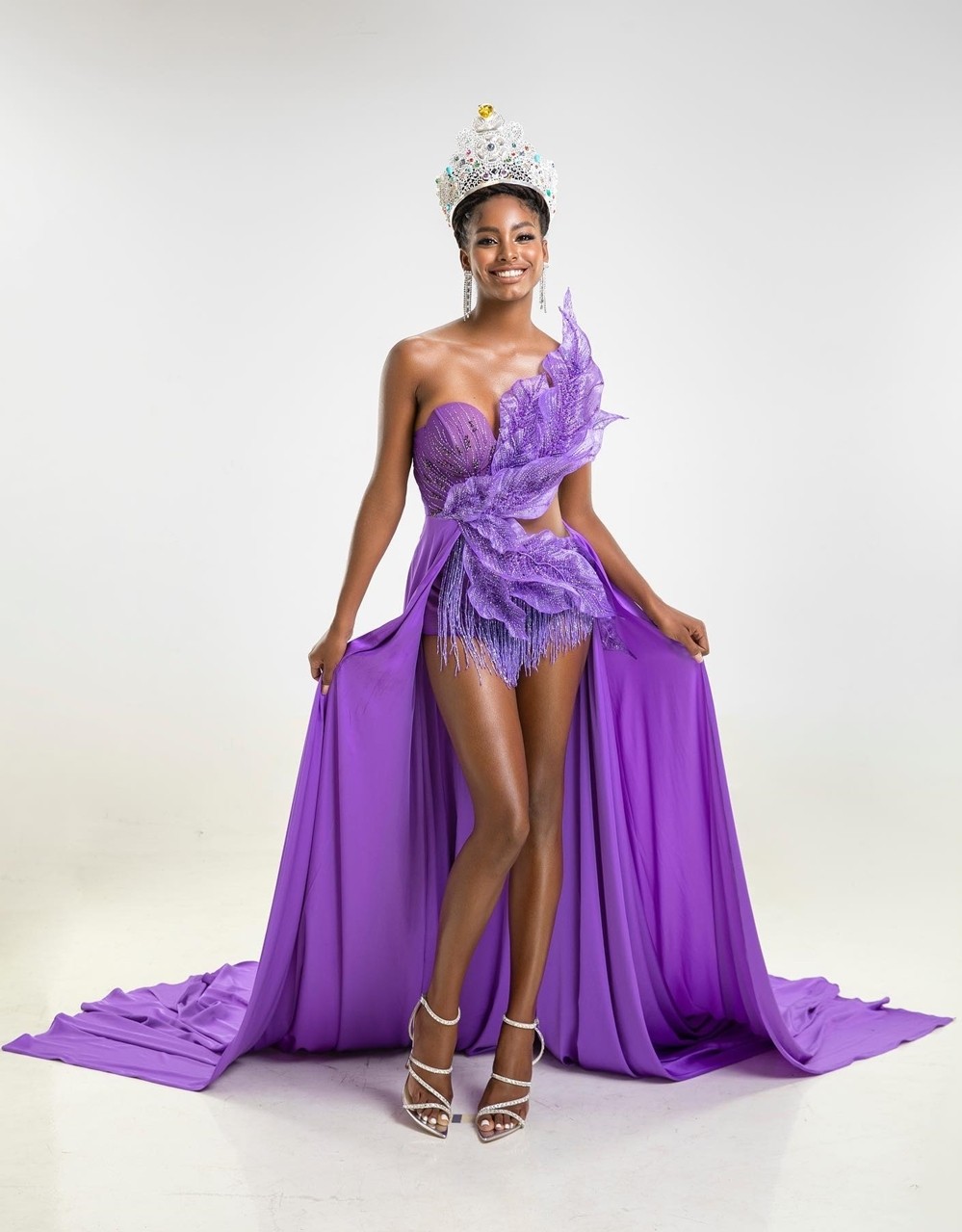 The 26-year-old beauty queen wore Linh San's design called "The Violet". Photo: VnExpress
In 2021, she became the first Belizean woman to win at the "Miss Earth" contest. As an international judge of the Miss Ethnicities Vietnam contest, Wagner looks forward to sharing her inspirational story.
The Miss Ethnicity winner who will be crowded Vietnam will be the showcase of the beauty of diverse cultures in Vietnam.
The 26-year-old beauty, from Belize, always presents herself with a friendly smile and bright clever eyes. Destiny Wagner revealed that before she entered the beauty contest, she used to show no interest to them. Until the age of 16 - 17, Destiny Wagner had never seen a competition.
"When I watched a beauty contest on television, I realized… there is no one like me. It really worries me a lot," she recalls.
To her surprise, the journey to the Miss Earth crown has been a complete life-changing experience. And she can now use her voice to spread positive messages, bringing changes to women all over the world. As Miss Earth 2021, Destiny Wagner's life has changed for the better. She now has a clearer idea of ​​the future, and is making an bigger impact than she could imagine.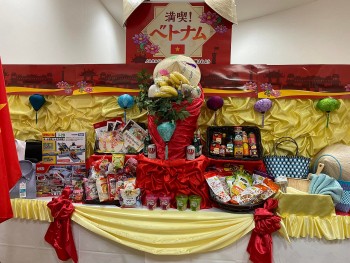 Economy
Vietnamese rice and agriculture products are rising stars in Japan, entering hundreds of supermarkets and retail stores in AEON's system across the country.