Tet Fashion in 2022: Tiger Motifs are All the Rage
Want to keep up with the latest fashion trend? Try tiger motif from Vo Cong Khanh, Adrian Anh Tuan, and more this holiday!
Stylish tiger motif collections are in for the Lunar New Year season with a strong feature of fierce, dominant tiger traits regardless of sex and size.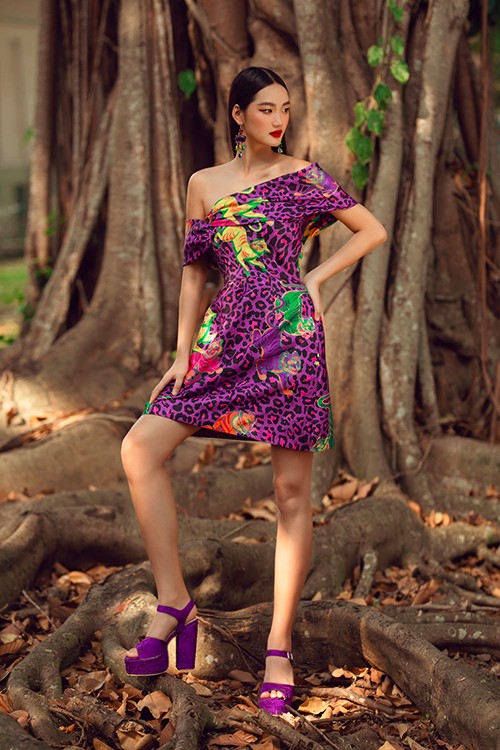 Vietnamese fashion houses get creative with tiger - this year's lunar animal. Photo: Ngoi Sao
Working with this year's zodiac animal, Vietnamese fashion houses served up a reinterpretation of not only the mighty tiger but also added lovely elements like cute and chubby tiger cubs.
The zodiac's element this year 2022 vary from prints, embroidery and patches bearing the motif appear on shirts, knitwear and denim pants, as well the line's accessories.
According to the Lunar zodiac, the tiger is seen as beautiful, powerful and confident. These very qualities also embody local fashion brands and what they aim for in their products.
Tiger Motifs Fever
First, check out Ao Dai collection by Adrian Anh Tuan. The image of a white tiger is vividly shown by him on the background of silk and brocade material to increase the attractiveness of Ao Dai, just in time for the holiday.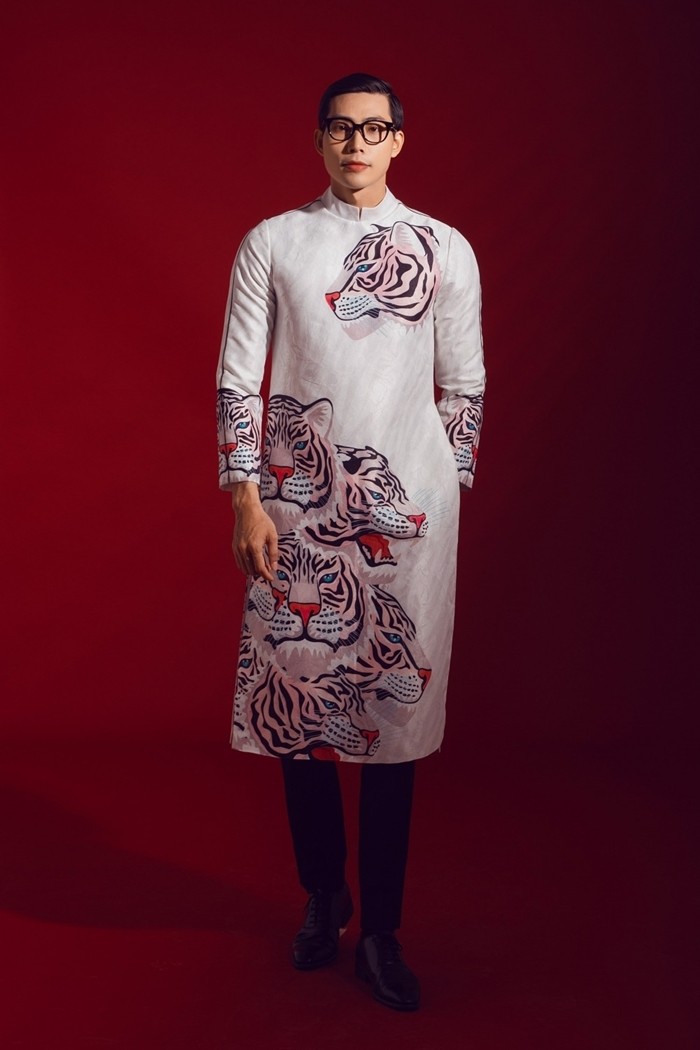 Photo: Linh Pham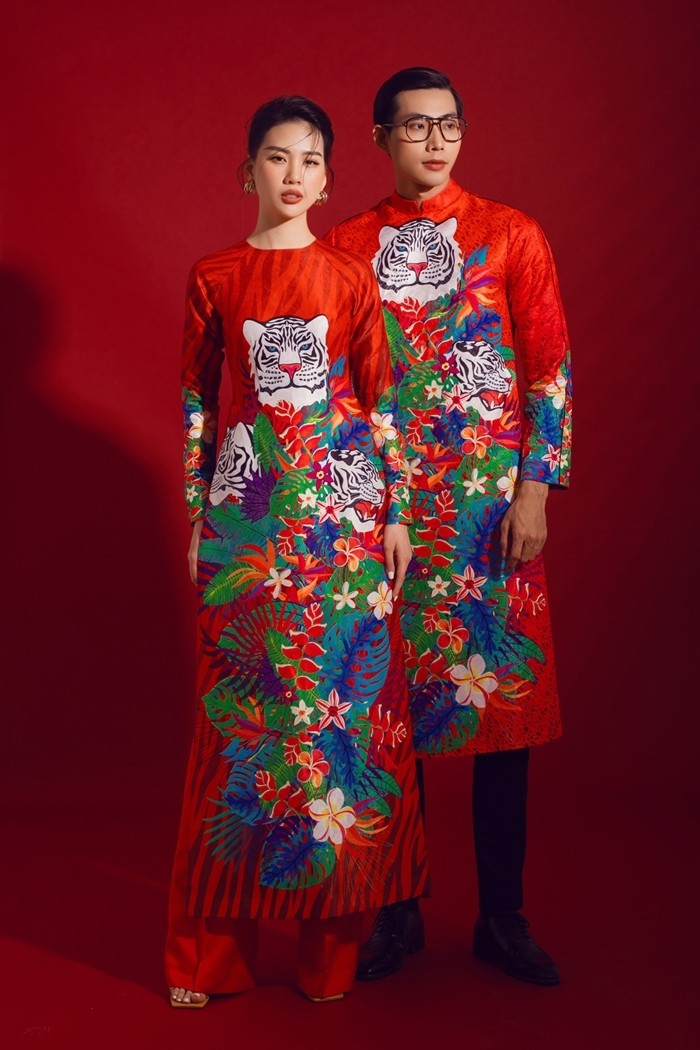 Designer Adrian Anh Tuan applies pop art to bring unique features to the tiger portrait on traditional attires. Photo: Linh Pham
Both male and female Ao Dai have eye-catching colors with the deep red tone, exclusive digitally printed tiger motifs.
The collection show clean-cut design and modern cutting and sewing techniques. Sporting these Ao Dai will make you look formal with micro hemlines yet still feel comfy thanks to the breezy fabric.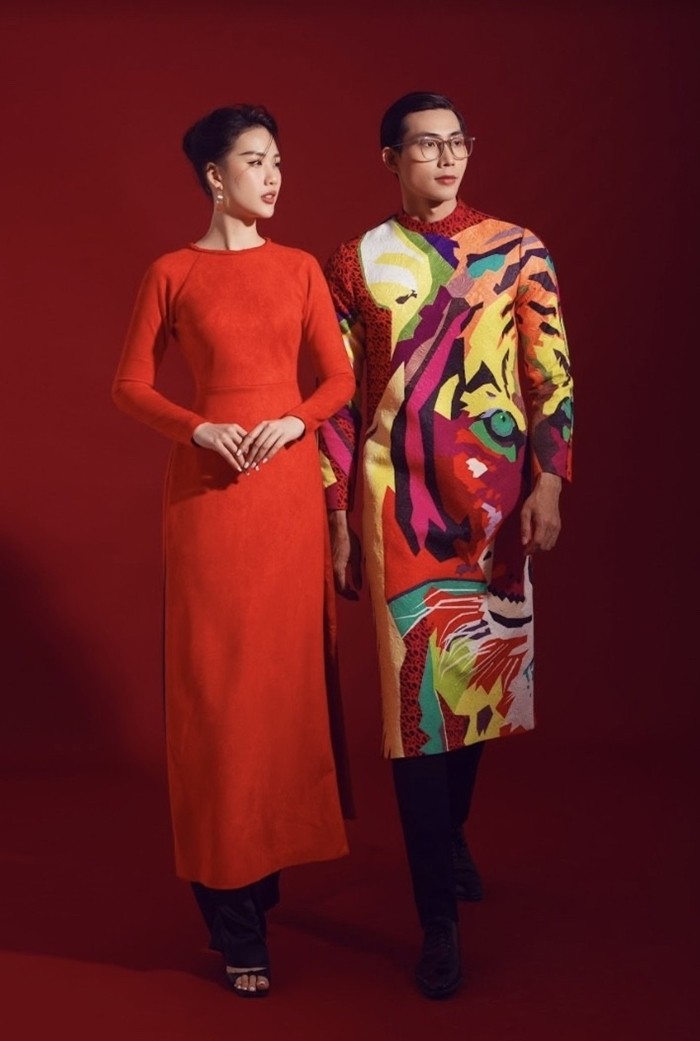 The image of the tiger is diversified, both brave, powerful, brilliant and fashionable when combined with floral motifs. Designer Adrian Anh Tuan said the collection quickly "sold out" as soon as it was released.Photo: Linh Pham
Adrian Anh Tuan's design is perfect for young people who wants something simple and slick to quickly put on this holiday. You can go visit your friends and relatives, shopping or attend formal events in these Ao Dai.
On that note, Vu Ngoc & Son collection also features tiger motifs with a softer approach.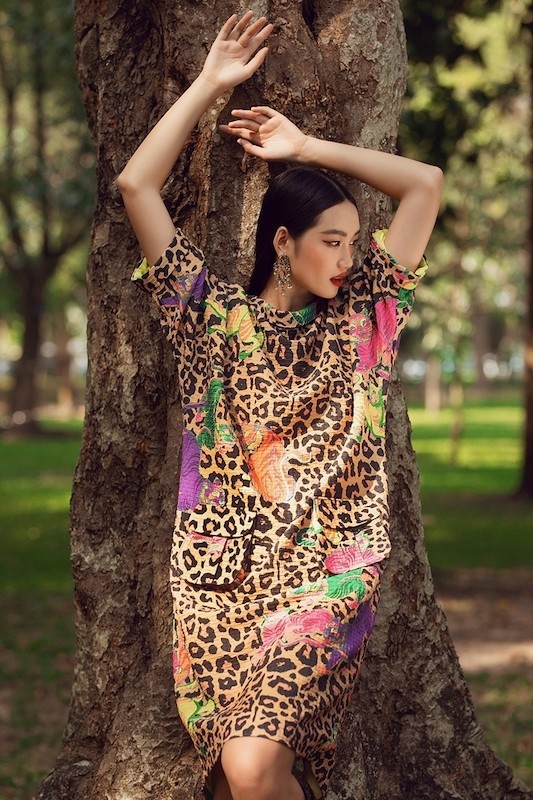 Photo: VnExpress
The two designers created accents on the tiger print background by mixing spring colors such as pink, yellow, and green.
Vu Ngoc & Son's collection and partly will be your perfect combination this spring. This is a well-blended, creative mix of East-meets-West take on what year of the Tiger is all about.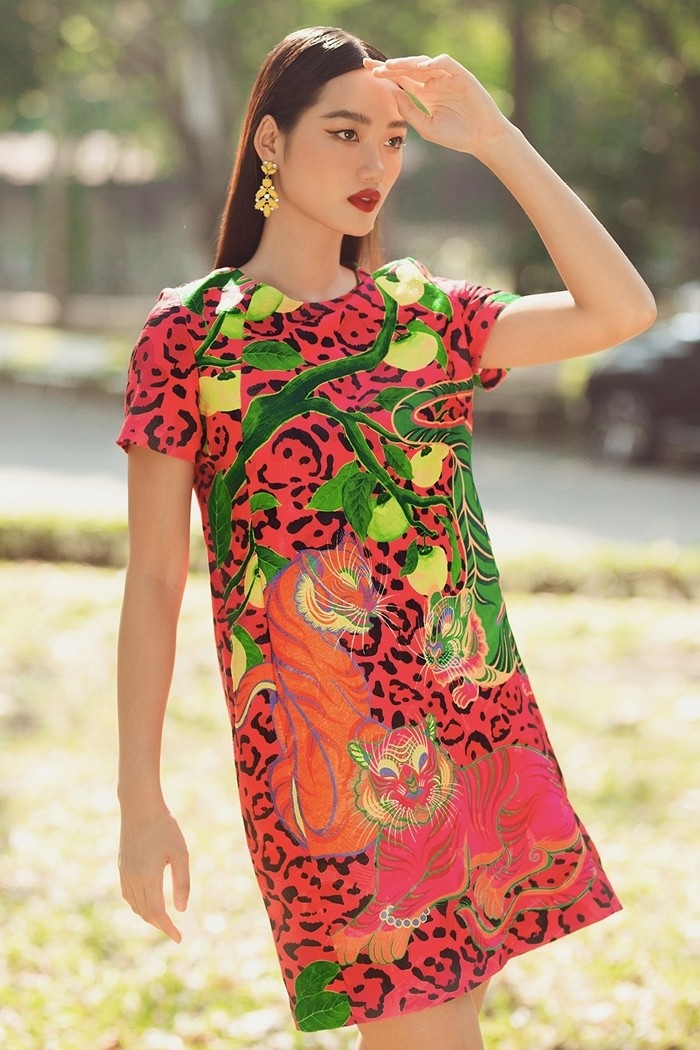 Photo: VnExpress
Nowhere was this frenetic energy more evident than at Vo Cong Khanh, where the designer imagined apply embroidery techniques, adapting to the hip dress-code of the era.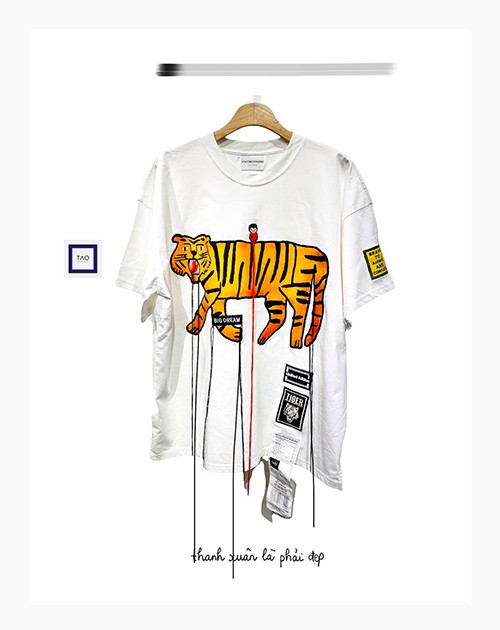 The sold-out design by Vo Cong Khanh Photo: Ngoi Sao
T-shirt with tiger motifs by designer Vo Cong Khanh is sewn on cotton spandex. The color combination of yellow and white compliments the youth appearance well, along with long threads accessorized in the front.
Anyone could look like a rock star with Vo Cong Khanh's T-shirt.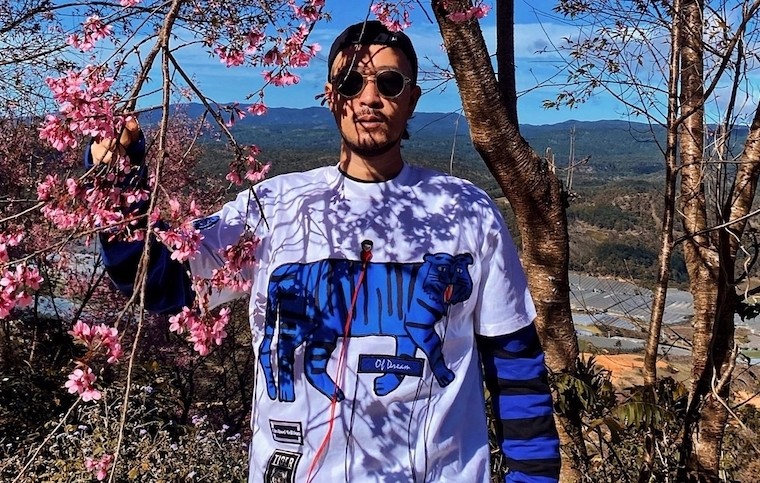 Embroidery adds to the fun of the spring mascot. Photo: VnExpress
The decoration of the animal image representing the year 2022 is also popular with many accessory brands. Leather bags for women went all out for Tet with bold decoration of chubby tiger. The highlight cannot be missed even from a distant, making you standing out in the crowd. Get your tiger drawing bag from Desino, in many colors and paintings.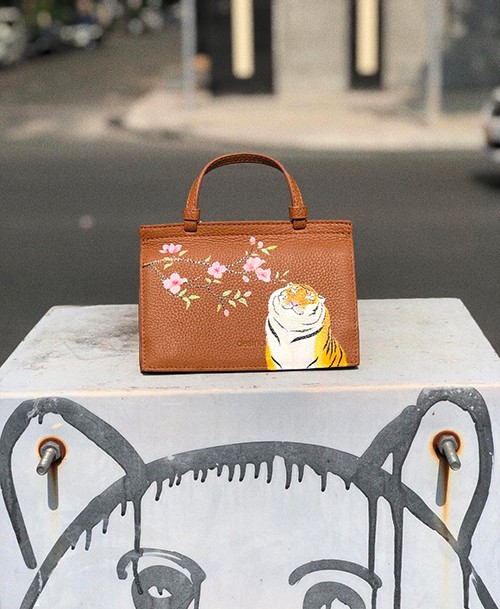 Photo: Ngoi Sao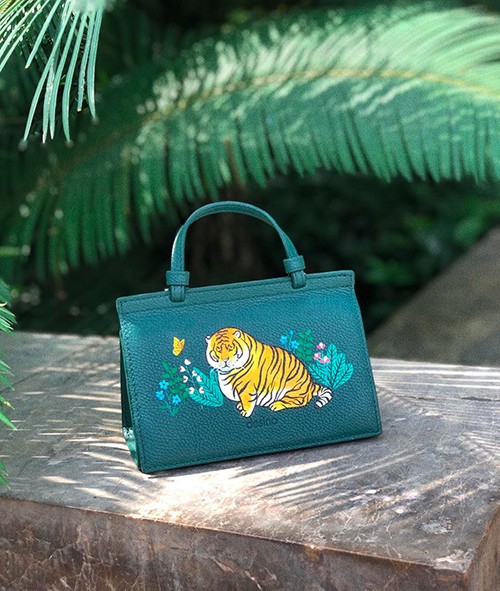 Photo: Ngoi Sao
To spruce up basic-looking hand bag, hand-painted techniques are chosen to break the barrier between art and utility in fashion for spring and summer.
Every woman's best accessories now come in square shapes, compact size, and easy to coordinate with many types of costumes from modern dresses to traditional attires.
The message from Huy Nguyen - Vietnamese leather bag local brand founder is that this bag will be your best friend for spring travel. He had chosen the image of a fat tiger to bring joy and loveliness to the bags during the Tet season.
What is your favorite design?
Expats Celebrate Tet

This Tet holiday will mark another year Vietnam adapts to a peaceful and quiet celebration instead of crowd but expats still have fun in their ...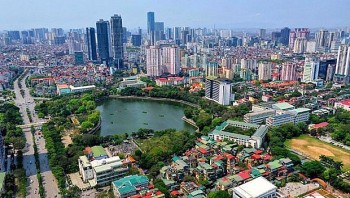 National
Vietnam News Today (Jan. 29): Quang Ninh: Cross-border trading with China resumed after Tet; Hanoi in the world's top three culinary destinations: Tripadvisor; Intertwined opportunities, challenges for Vietnam's economy in 2023; Supermarkets, traditonal markets gradually resume normal operations amid abundant supply.