Thai conglomerate to purchase Vietnam's packaging firm
TCG Solutions Pte, a subsidiary of Thai conglomerate Siam Cement Group (SCG), has planned to buy over 12 million shares or 94.11% stake of Bien Hoa Packaging (Sovi).
The deal, if successful, will increase the number of Vietnamese packaging companies owned by Siam Cement Group Public Company Limited (SCG Group) to seven, VNExpress reported.
TCG Solutions, a subsidiary of the Thai cement and building material giant, is set to purchase 12 million shares of Bien Hoa Packaging, which is based in the southern province of Dong Nai, later this month.
The transaction period is set to take place via the Vietnam Securities Depository (VSD) from December 16-31.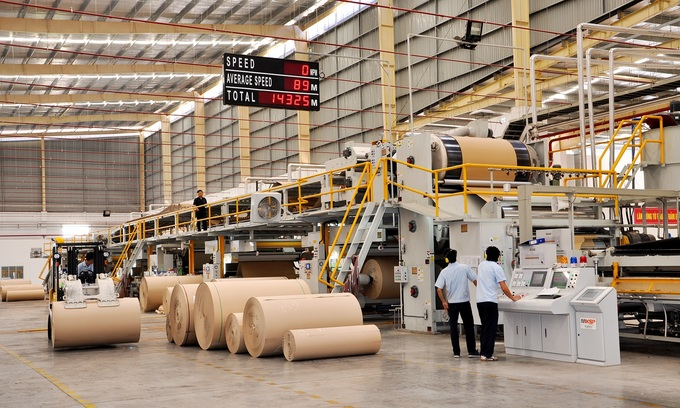 Workers operate a packaging manufacturing chain in a factory of Bien Hoa Packaging Jsc.
Photo courtesy of the company.
The value of the transaction has not been disclosed, but given the market share price of VND77,000 (US$3.33) per unit, TCG could fork out more than VND920 billion (US$39.8 million) for the deal.
Prior to the acquisition, the Vietnamese company raised its foreign ownership limit to 100% in July.
In fact, the announcement for acquisition proves to be a formality as existing Vietnamese members of the board of directors and supervisory board have resigned and were replaced with Thai personnel from TCG during the Extraordinary General Meeting of Shareholders on December 9, HanoiTimes reported.
Among new personnel, Ekarach Sinnarong was appointed as Chief Executive Officer (CEO) cum Legal Representative of the company for 2020-23 tenure and TCG Solutions Director Suchai Korprasertsri as new Sovi President.
Sovi's new board of directors is comprised of nine members, including five Thais, two Japanese, and one Vietnamese.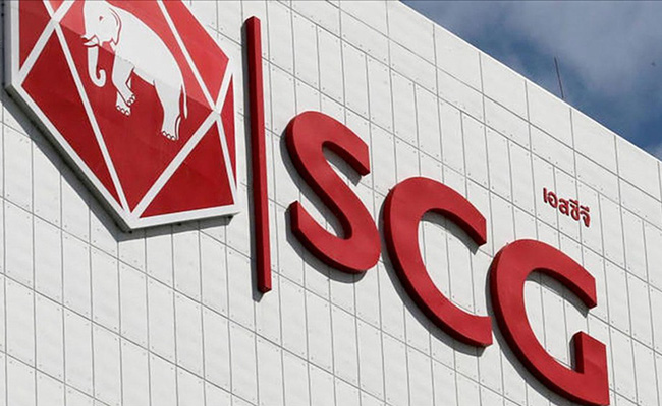 Thai conglomerate Siam Cement Group (SCG) plans to purchase over 12 million shares or 94.11% stake of Bien Hoa Packaging.
The deal to acquire the seventh firm shows SCG Group's intention to dominate Vietnam's packaging industry. One of the six it has taken over earlier is the largest local firm, Kraft Vina, which is a joint venture between SCG and Japanese packaging firm Rengo.
Founded in 1968, Bien Hoa Packaging manufactures carton and offset packaging. The company's customer portfolio comprises a number of multinational companies such as Unilever, Pepsi, Coca-Cola, and Nestlé, the Saigon Times said.
In the first half of 2020, the company posted more than VND62 billion of profit after tax, increasing by 26% compared with the same period last year.
As of mid-2020, Sovi's total assets reached over VND1 trillion, up 11% from the beginning of the year.
SCG was one of the earliest foreign investors in Vietnam in the 1990s. In the last decade, the company has been pouring money to acquire major companies in the industry sector including one of the largest plastic producers, Binh Minh Plastics.
SCG now owns 20 subsidiaries in Vietnam covering a range of industries including cement, construction materials, chemicals, and packaging.
In Vietnam, packaging paper accounts for nearly 50 percent of total paper consumption. According to the Vietnam Pulp and Paper Association (VPPA), the demand for packaging paper would see a relatively high growth rate of 14-18 percent per annum in the next 5-10 years.
Under the development strategy of the industry, the packaging paper output would reach 6 million tons by 2025, or twice as much as 2019.
Travel
Winter festivals where visitors can play with ice and snow are paradoxically becoming the hottest tourists destinations in South Korea. An overseas Vietnamese student in South Korea has come to enjoy a winter festival and shared her beautiful memories.