Thailand's highest court on Wednesday acquitted Prime Minister Prayut Chan-ocha of breaching ethics clauses in the country's constitution, allowing him tostay in his job.
The Constitutional Court ruled on a complaint brought by the Pheu Thai party, the largest opposition grouping in parliament, that Prayut had broken the law by continuing to live in his military residence after he retired as army commander in September 2014.
The complaint alleged that he broke constitutional articles barring government ministers from receiving special benefits from state agencies or enterprises because that would amount to a conflict of interest. If a minister is found guilty of violating ethical standards, the official is to be disqualified and forced to step down, AP reported.
The ruling comes as Prayut has been dealing with a persistent student-led pro-democracy movement that has been holding frequent well-attended rallies demanding that he and his government step down, charging that they came to power illegitimately.
U.S. House to vote on bill likely to prompt delisting of Chinese firms
The U.S. House of Representatives is set to vote on bipartisan legislation that would impose restrictions on Chinese companies listed on U.S. exchanges, including requiring certification that they're not under the control of a foreign government, according to Japan Times.
The bill's sponsors say the aim is to ensure foreign companies traded in America are subject to the same independent audit requirements that apply to U.S. firms. In doing so, the measure threatens to boot Chinese companies, including behemoths like Alibaba Group Holding Ltd. and Baidu Inc., out of American stock markets.
The Holding Foreign Companies Accountable Act (S. 945) will be considered Wednesday under a streamlined process that limits debate on the House floor, allows no amendments and requires approval by two-thirds of members present and voting to pass.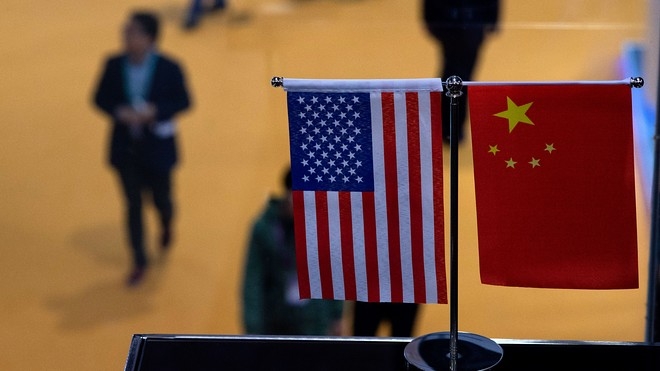 The U.S. House of Representatives is set to vote on bipartisan legislation that would impose restrictions on Chinese companies (Photo: Market Watch)
The Republican-led Senate passed the measure in May; scheduling a House vote now, under an accelerated process typically used for non-controversial matters, signals conditional bipartisan support.
At issue is China's refusal to let inspectors from the Public Company Accounting Oversight Board (PCAOB) review audits of Chinese companies that trade on U.S. exchanges. It's gained urgency due to rising tensions between the two countries on several fronts, from military to human rights, and also follows this year's high-profile accounting scandal at Luckin Coffee Inc.
The planned House vote comes as the U.S. Securities and Exchange Commission has been working on potential parallel regulatory action that could lead to a delisting of Chinese and other foreign companies for not complying with U.S. auditing rules, Bloomberg News reported this month.
Battles over audit inspections date back almost 20 years, to the 2002 Sarbanes-Oxley Act which overhauled regulation of public company audits after the collapses of Enron Corp. and WorldCom Inc.
The law set up the PCAOB and required it to conduct regular reviews of companies' books. Though it applies to businesses across the world if they tap the U.S. markets — and more than 50 foreign jurisdictions permit the reviews — China has refused to comply.
Putin tells Russia to begin large-scale vaccination for coronavirus
Russian President Vladimir Putin has ordered mass immunization against COVID-19 as Russia races to reverse a surge in coronavirus cases and be the first in the world to distribute its vaccine widely.
Putin issued the order in a videoconference with officials, just hours after health authorities in Britain approved Pfizer's coronavirus vaccine.
The Kremlin is betting on a Russian-made vaccine called Sputnik V to help stop the spread of COVID-19. Putin announced the vaccine's registration with the Russian Health Ministry in August when he said one of his daughters had tried it out.
During a presentation of the vaccine Wednesday to the United Nations, Russian Health Minister Mikhail Murashko said more than 100,000 people have been vaccinated with Sputnik V. The makers of Sputnik V plan to start producing the vaccine in other countries, including India and South Korea. In his meeting with officials, Putin said Russia will have produced more than 2 million doses of Sputnik V in the coming days and can start mass vaccination at the end of next week. Vaccination will begin with health care workers and people with chronic medical conditions.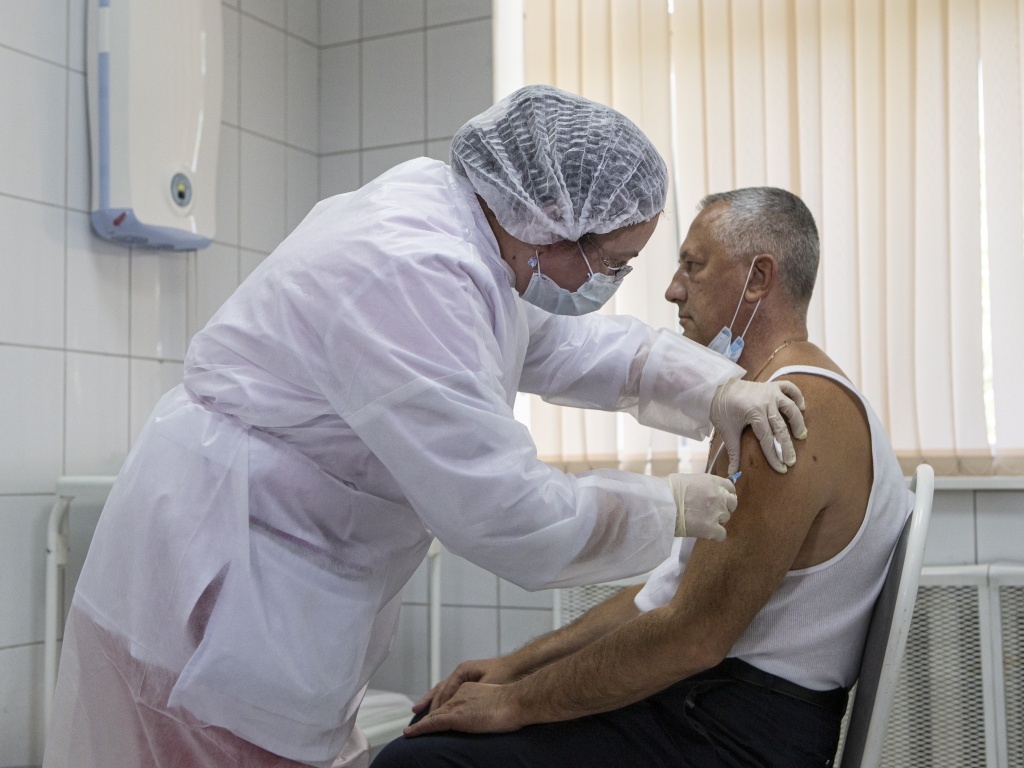 (Photo:
The Kremlin says mass vaccination will be free of charge and carried out on a voluntary basis. On Wednesday, Putin's spokesman, Dmitry Peskov, told reporters he could not say whether Russia would need to import foreign-made vaccines.
It's still unclear how high demand will be for Sputnik V. In one recent poll of Russians, 22% of respondents said they were willing to get a Russian-made vaccine, while 44% were not. In another poll, conducted by the country's ruling United Russia party, 73% of respondents said they were not planning to get vaccinated against COVID-19 at all, as reported by NPR.
Gold price forecast: Bullish outlook in question after key technical break
Gold has climbed nearly 20% in the year-to-date, but its performance since August has been far from stellar. In the shortened timeframe, gold has fallen roughly -7.5% from $1,975 to $1,830. Still, little has changed on the fundamental front so the outlook during this time period was largely one of optimism as traders waited for consolidation to take place before the next move higher.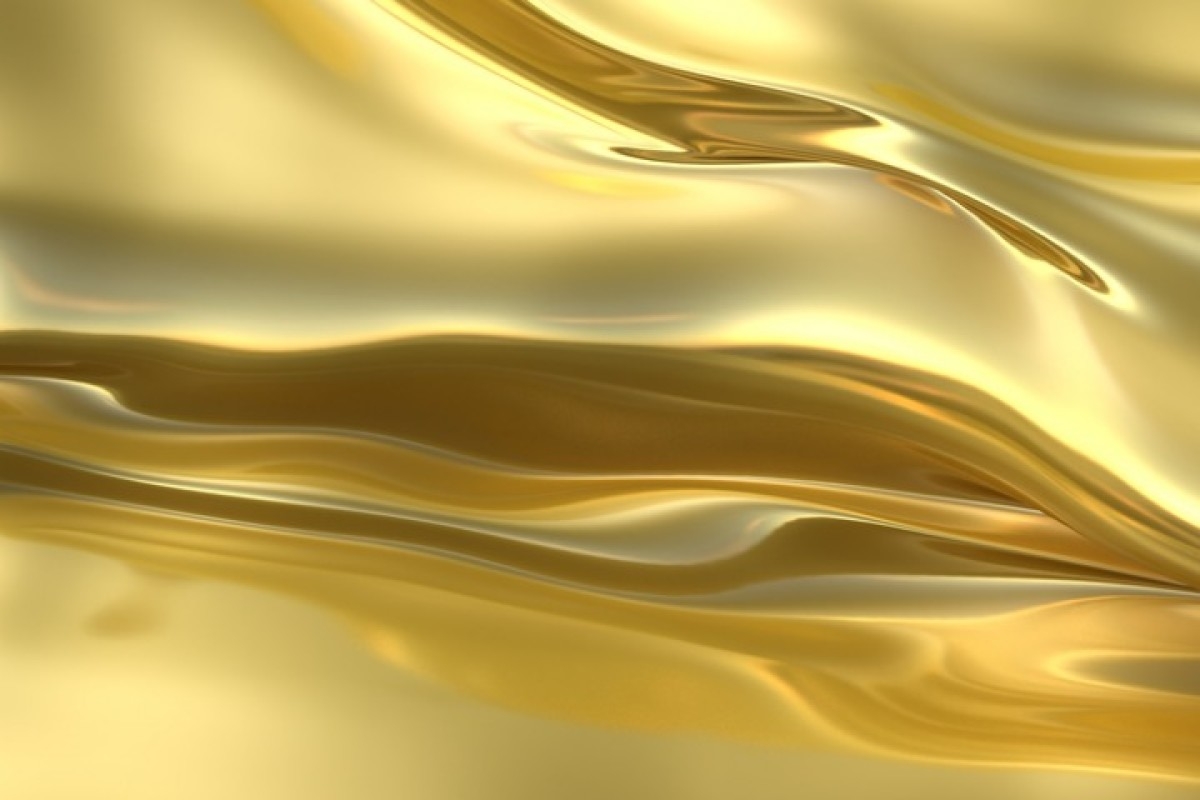 (Photo: New Atlat)
That being said, gold's recent breakdown beneath $1,800 may have dealt a serious blow to yellow metal from a technical perspective. Previously, I had outlined $1,800 as an important barrier that might see losses accelerate if bears could pierce the level. Well, last week's trip beneath $1,800 saw gold fall to $1,760 quickly which has undermined the longer-term technical picture in my opinion.
As a result, subsequent support around the $1,750 mark might be required should selling gain pace once more. To the topside, a recovery higher might encounter resistance around $1,850 and $1,920. Prior to any recovery of that size, gold may have to negotiate the descending trendline drawn off the August and September lows. Already, the level has offered some degree of influence this week, Daily FX reported.