Thang Loi: A Cuban Oasis in Vietnam's Capital
As a gift to Vietnam by Cuban comrades, Thang Loi is a lasting symbol of Viet-Cuban friendship, unbeknownst to most of Hanoi's expat community.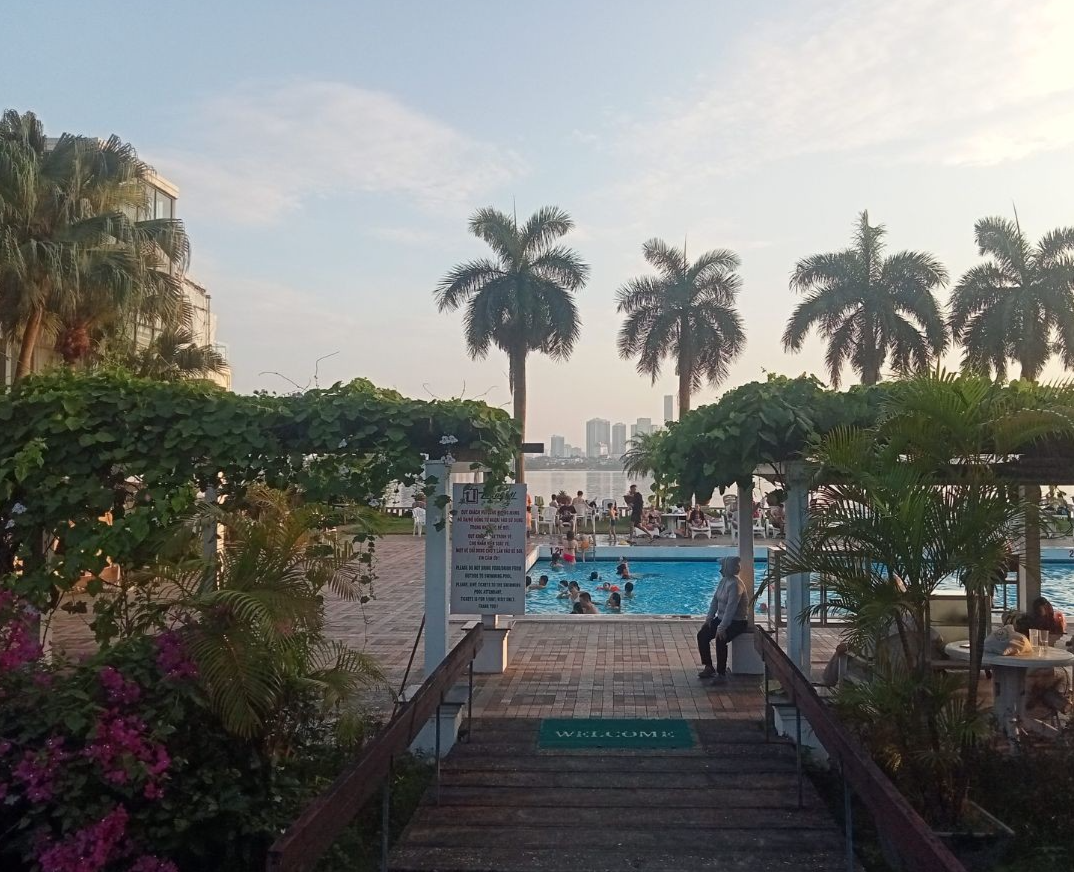 Welcome to Thang Loi. Photo by Glen MacDonald.
In the harsh, Hanoian summers, the Thang Loi Hotel and Pool is seen as an oasis by sunburnt expats. Cool, chlorinated waters invite swimmers to jump in and fully submerge themselves, escaping the dreadful heat. Friends and families chat on comfy loungers and under giant umbrellas. Music from various portable speakers can be heard from different sides of the pool, creating a strange symphony of worldly rhythms. A few sunbathers relax on a green lawn, facing a majestic view of West Lake. Every evening, Thang Loi is awashed in the golden glow of a Tay Ho sunset.
For these reasons (and many others) Thang Loi is beloved by expats. However, many are not aware of the pool's Communist legacy.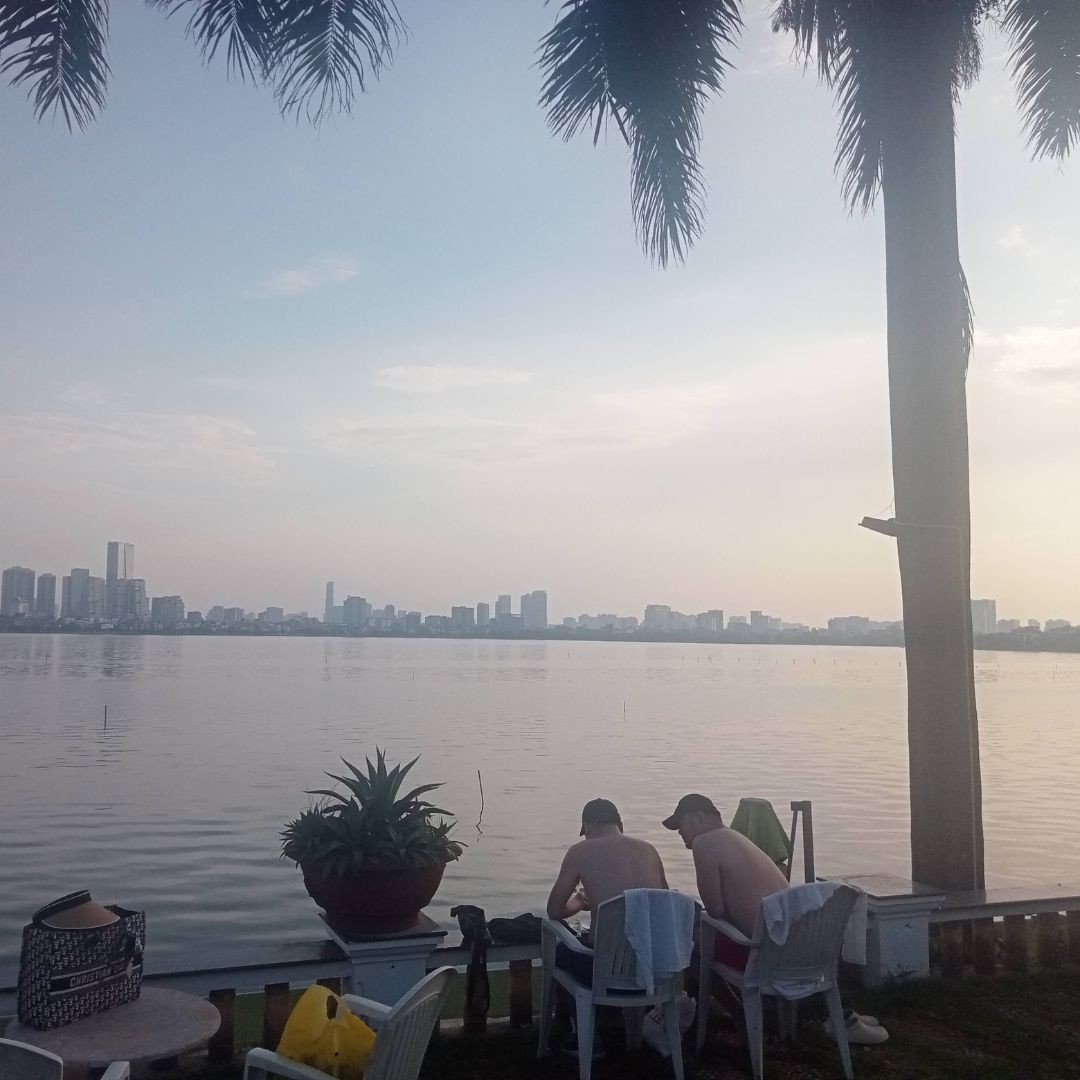 West Lake views. Photo by Glen MacDonald.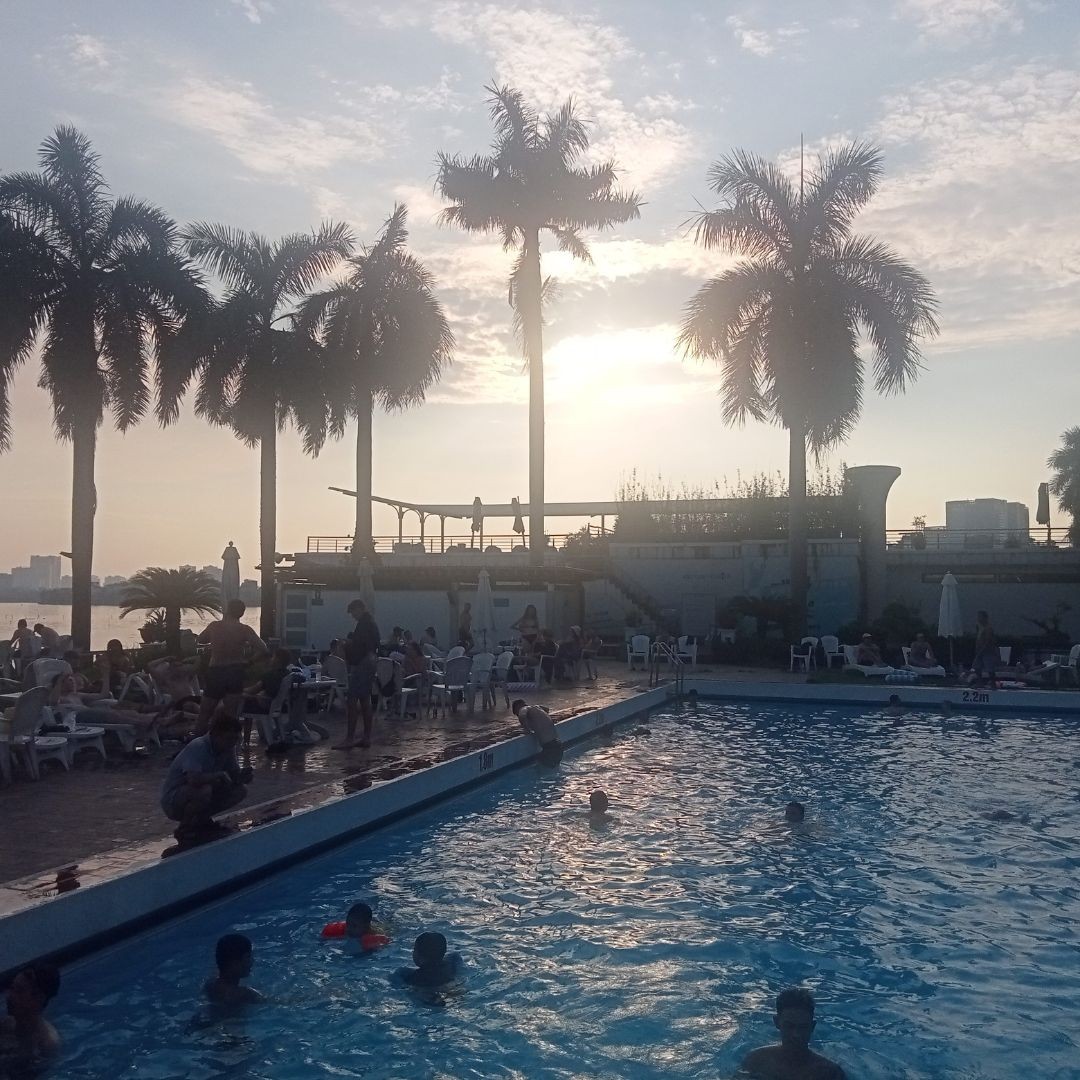 A popular spot. Photo by Glen MacDonald.
In the 1970s, both Vietnam and Cuba suffered from American embargoes. Fortunately, the two Communist nations banded together and supported each other with bilateral trade, consisting of rice, textiles, computers, footwear, and other products. Additionally, various projects were erected in each country, as a demonstration of cooperation and friendship.
Thang Loi was one such project. Its name, meaning "victory" in Vietnamese, highlights Vietnam's then-recent victory over the US. Despite the Vietnamese name and setting, the architecture of the pool is distinctly Cuban. Designed with old European colonial themes mix with the characteristics of Modernist style, Thang Loi could easily be mistaken for a trendy Havana hot spot.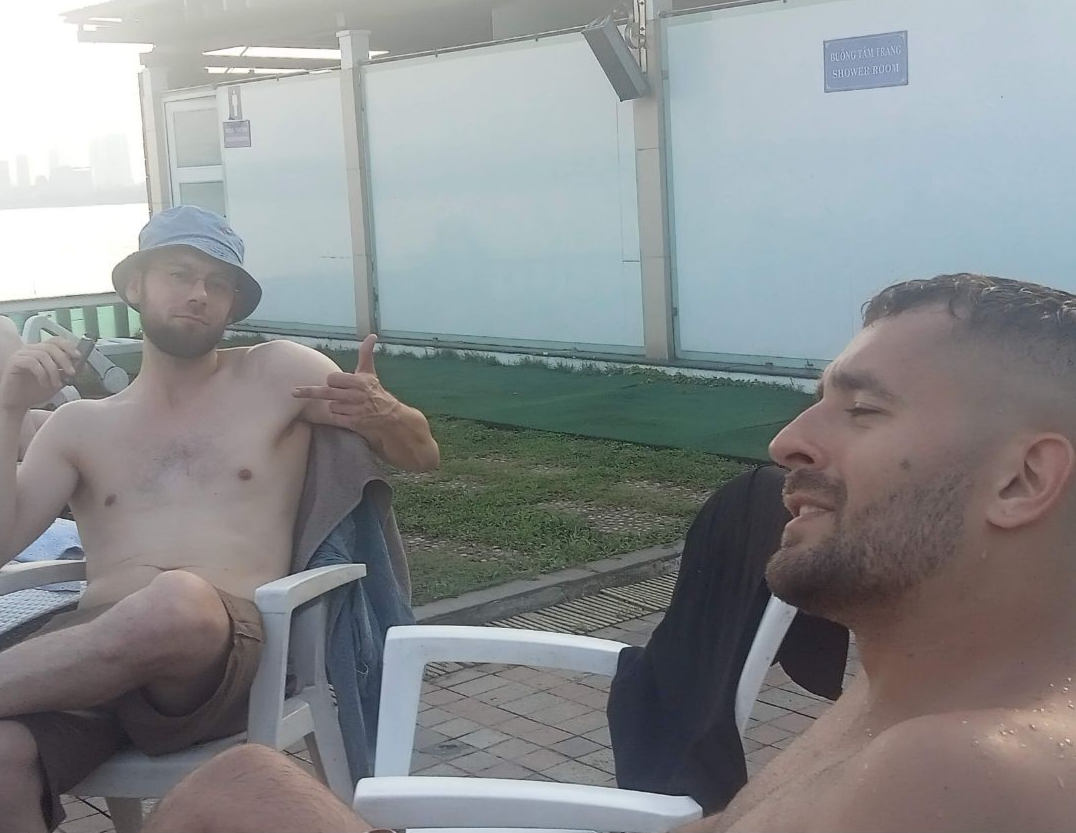 Brits by the pool. Photo by Glen MacDonald.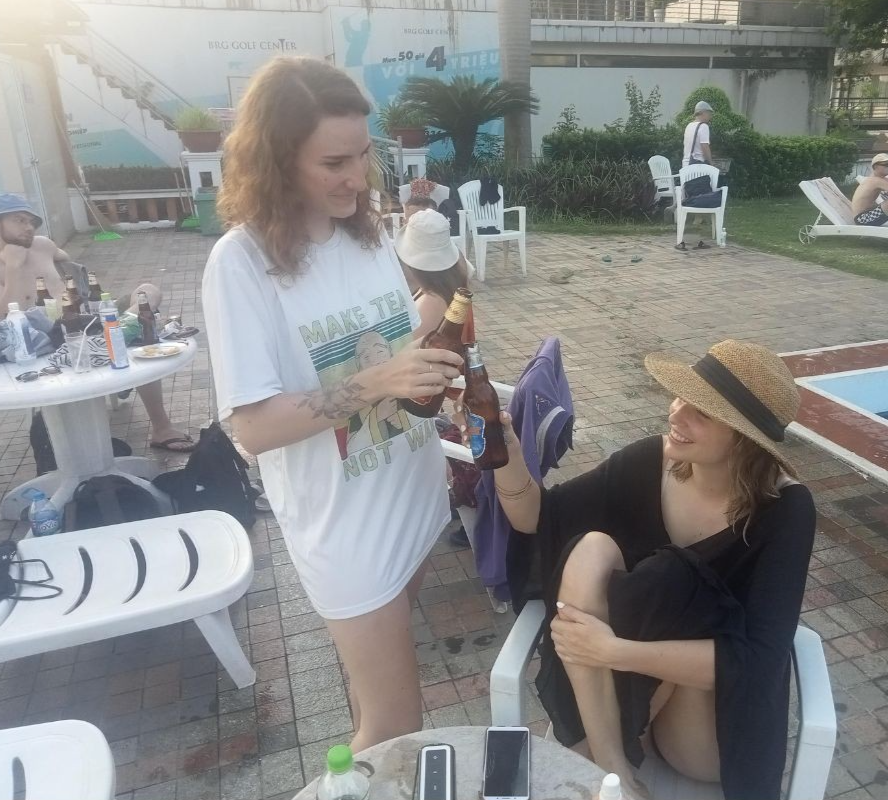 Poolgoers enjoy an ice-cold beverage. Photo by Glen MacDonald.
Nicolás Quintana, a prolific Cuban architect, is responsible for Thang Loi's impressive, Modernist look. Not wanting to disrupt the beauty of West Lake with a massive tower, Quintana designed the Thang Loi as a cluster of three-storey buildings, connected by charming corridors. Vietnamese media likened the hotel and pool's design to the "humble lotus; dotted and beautified, not overpowering the landscape of West Lake."
Hanoi's Cuban expats enjoy Thang Loi are charmed by the pool's chill atmosphere. The site reminds them of home while also celebrating the deep friendship between two Communist nations.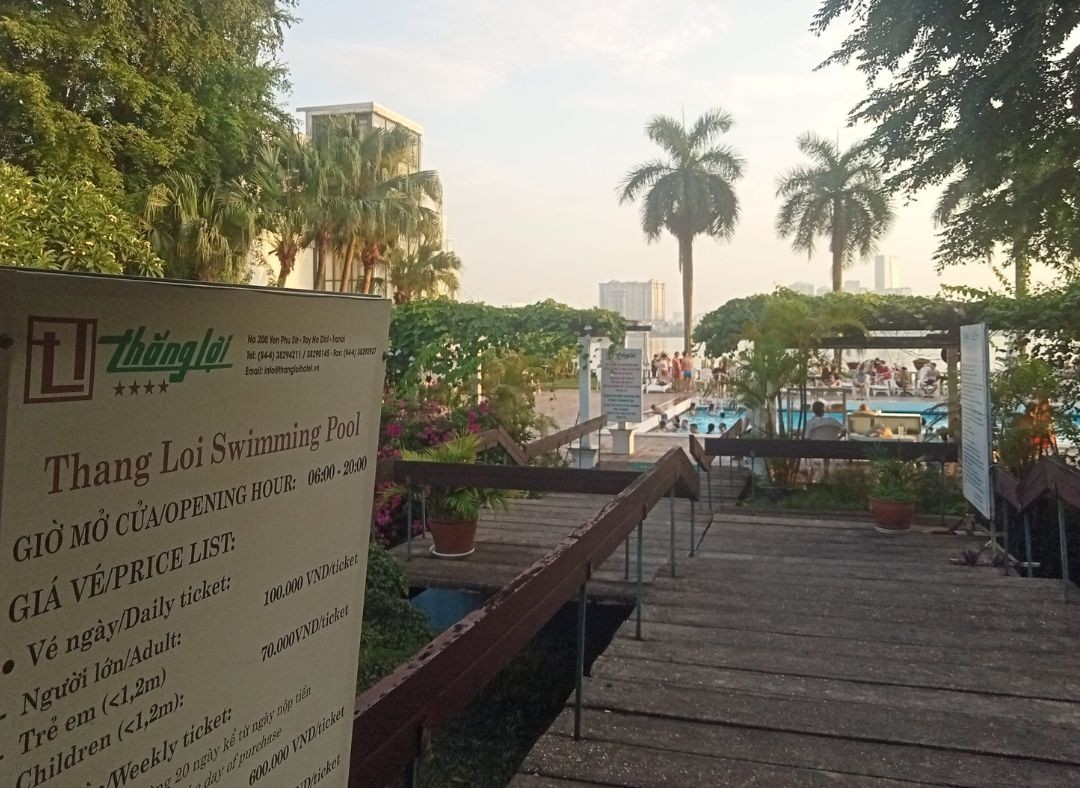 An oasis. Photo by Glen MacDonald.
Although half a world away, a distinct Cuban flair can be found at one of Hanoi's best pools. When swimmers jump into the chlorinated waters, they are jumping into a piece of Cuban-Vietnamese history.
Du Lich Around: Pu Luong at Midsummer

Last month, staff writer Glen MacDonald found himself celebrating a Finnish holiday in the jungles of northern Vietnam; a surprisingly beautiful combination.