The 53rd ASEAN Foreign Minister's Meeting held online September
The 53rd ASEAN Foreign Ministers' Meeting and related meetings will be held from September 9-12 in the form of video conference, said the Ministry of Foreign Affairs.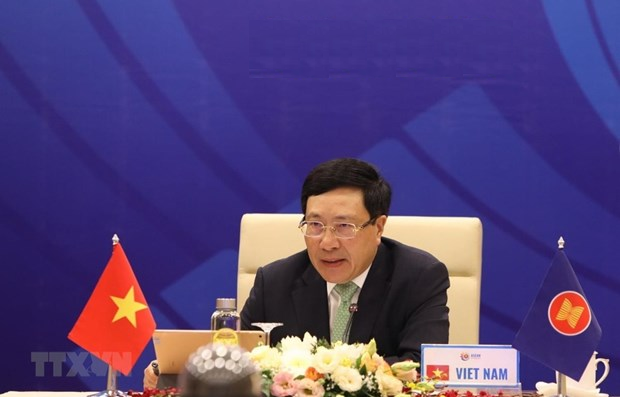 Deputy Prime Minister and Foreign Minister Pham Binh Minh (Photo: VNA)
Within the framework of the event, the meeting of the Southeast Asia Nuclear Weapon-Free Zone (SEANWFZ), the 27th meeting of the ASEAN Coordinating Council, the ASEAN Post Ministerial Conference (PMC) 10 1 Sessions with ASEAN's Dialogue Partners, the 21st ASEAN 3 Foreign Ministers' Meeting, the 10th East Asia Summit Foreign Ministers' Meeting, the 27th ASEAN Regional Forum, the ASEAN Coordinating Council's special session on sub-regional development, the ASEAN ministerial-level dialogue on strengthening women's role in sustainable peace and security, and a dialogue between ASEAN Foreign Ministers and representatives of the ASEAN Inter-Governmental Commission on Human Rights will be held, according to the vietnamnet.
Representing ASEAN Chair 2020, Deputy Prime Minister and Foreign Minister Pham Binh Minh will chair the meetings
The ten ASEAN Foreign Ministers will discuss ways to promote ASEAN Community Building that is cohesive and responsive in accordance with the theme and priorities under Viet Nam's ASEAN Chairmanship this year. In engaging with external partners, ASEAN Foreign Ministers will reiterate the importance of ASEAN centrality in the regional architecture amidst the evolving regional security dynamics and challenges.
In addition, the ASEAN Foreign Ministers will make preparations for the upcoming 37th ASEAN Summit and Related Summits in November 2020. They will also discuss and exchange views with external partners on the situation of the COVID-19 pandemic and other important regional and international issues.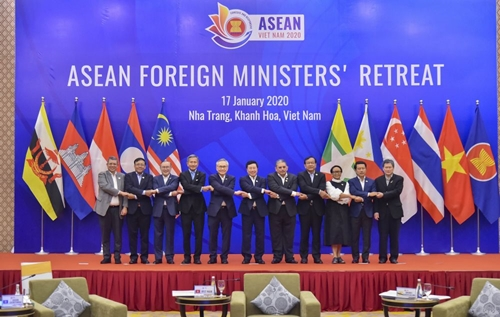 The ASEAN Foreign Ministers' Retreat hosted by Nha Trang city, Khanh Hoa province, Vietnam
The 53rd ASEAN Foreign Ministers' Meeting is expected to adopt a Joint Communique, among other outcome documents, focusing on ASEAN's unwavering commitment to promote the ASEAN Community, integrated economic cooperation and connectivity, cooperation with dialogue partners in the regional architecture with ASEAN centrality at its core, expansion of cooperation in areas of common interests to better respond to emerging challenges, as well as issues relating to peace, security and stability.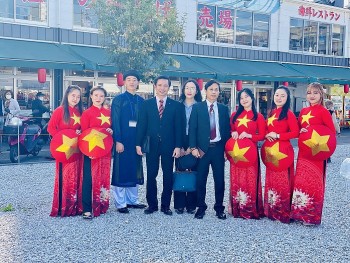 Overseas Vietnamese
The Kochi-Vietnam Cultural Exchange Festival has been organised in Kochi Prefecture, Japan, recently for first time in an effort to boost cultural exchanges and cooperation between the two countries.