The Best Places To Admire The Colorful Summer Flowers In Vietnam
When the summer comes, many places in Vietnam are filled with colorful and gorgeous lotuses, paper flowers, and phoenix flowers that attract tourists to check in.
Spring is a perfect time for flowers and trees to bloom and thrive, but some flowers love the heat of the summer which creates colorful sceneries everywhere. It is the intense sun that makes the flower color more vibrant and lovely.
In some provinces and cities in Vietnam, phoenix flowers are often planted in long rows along the two sides of the road, paper flowers are pruned by people to create a large bush in front of the house, and lotus often grows in large lakes.
Lotus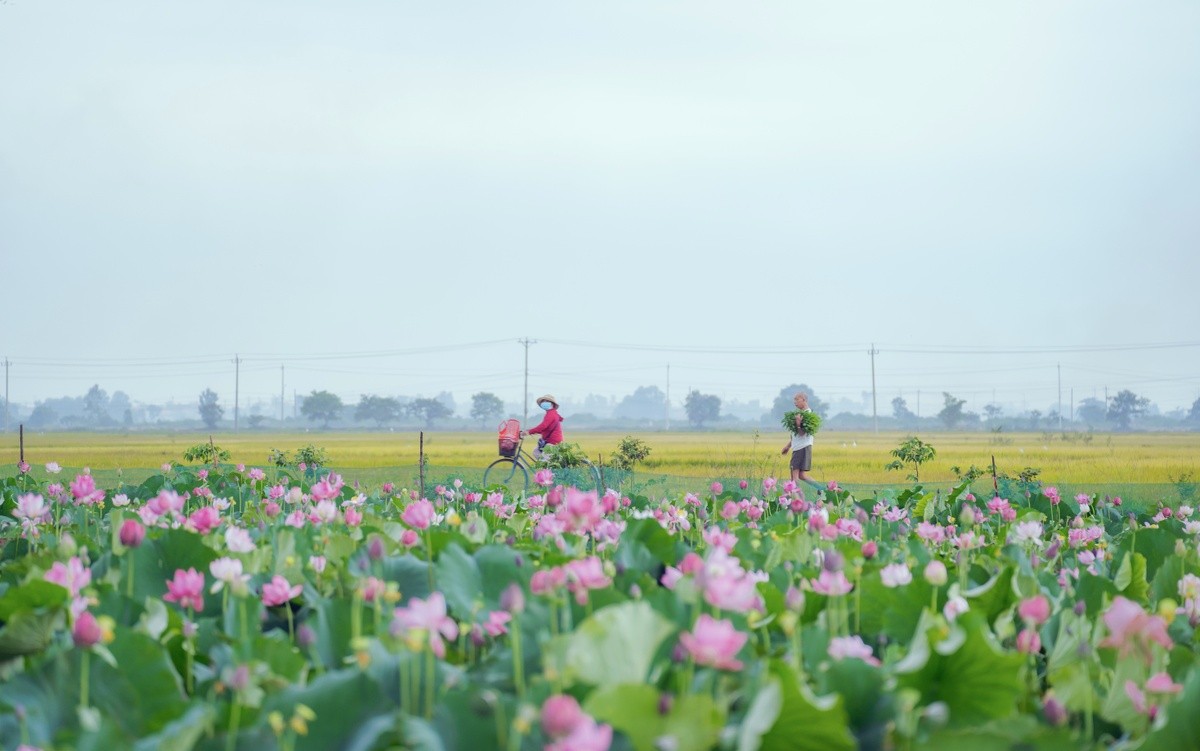 Photo: Le Dinh Hoang
In the summer, from April to June, the lotus field in La Chu village (Hue) is tinged with the lovely pink color of flowers. As an ancient village dating from the Tran Dynasty, La Chu village in Thua Thien - Hue province still retains ancient features such as banyan trees, wells, and a large lotus pond.
There are many lotus fields in the village. Most places will not charge visitors any fee to take pictures, except for some spots with bridges crossing over them. Lotus fields are a part of people's lives here. They plant and harvest lotus seeds and lotus flowers when the season comes.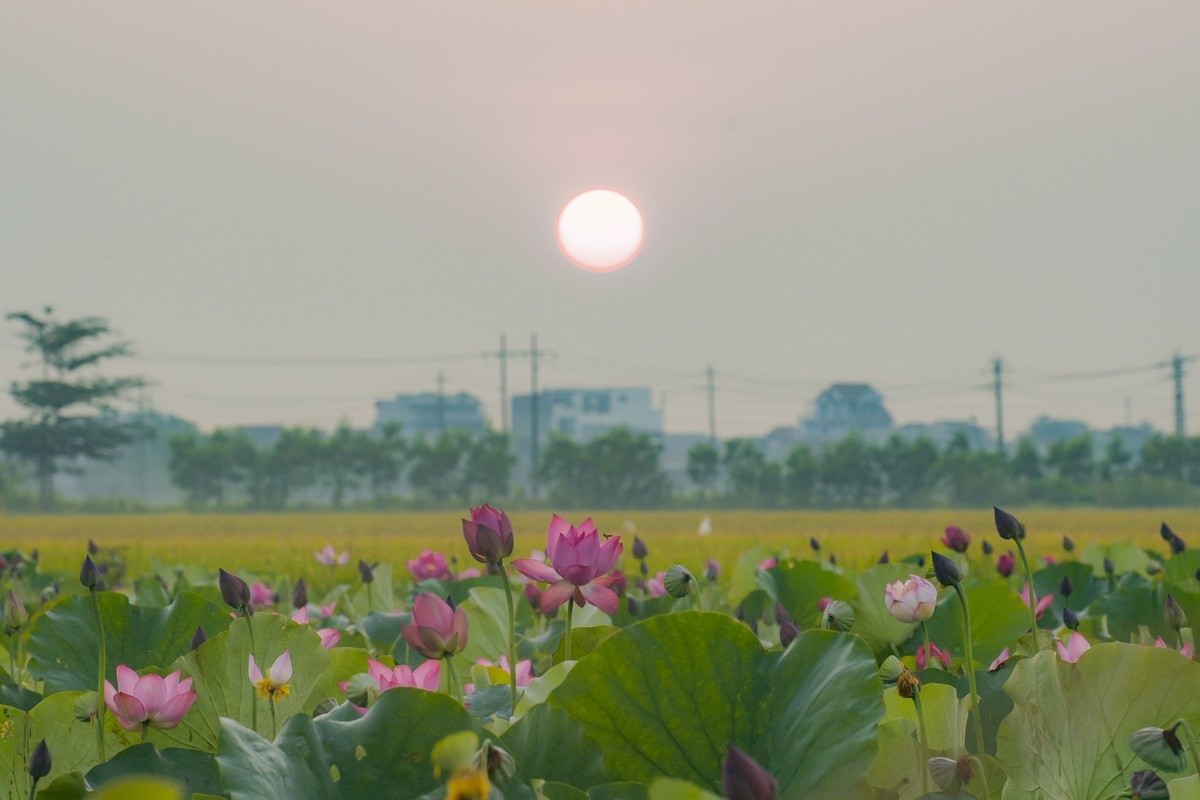 Photo: Le Dinh Hoang
In Ninh Phuoc, Ninh Thuan, the local farmers grow the lotus along with rice fields. From April to August, the farming area is divided into two distinct colors. One side is the pink color of the lotus flower, the other side is the golden color of ripe rice creating a poetic scenery.
Like the people in La Chu, Ninh Phuoc farmers harvest lotus commercially. Old lotus will be sold to make tea or jam, while young lotus can be packed into bags of fresh lotus seeds.
Lotus are grown and cared for in special areas where people only harvest flowers and stalks and do not use pesticides & herbicides. Lotus are very beneficial for health. They help to relax, reduce stress, and fatigue, reduce cholesterol, reduce blood fat, improve blood pressure stability, and prevent cancer, cardiovascular, or stroke. For the convenience of visitors, people there have made filter bags of lotus tea so visitors can bring them back as gifts for relatives and families.
Paper flower
Photo: Sam Sam
Paper flowers appear in almost all regions of Vietnam because of their easy-to-grow and resilient vitality. People plant this flower in front of the gate for decoration, or simply to add color to the garden. At D'ran Pass, near Cau Dat (Da Lat) area, there is a 34-year-old bougainvillea tree with a large canopy and the flowers bloom, painting the whole scene a lovely shade of pink color. A lot of travelers come here to take check-in pictures with the tree.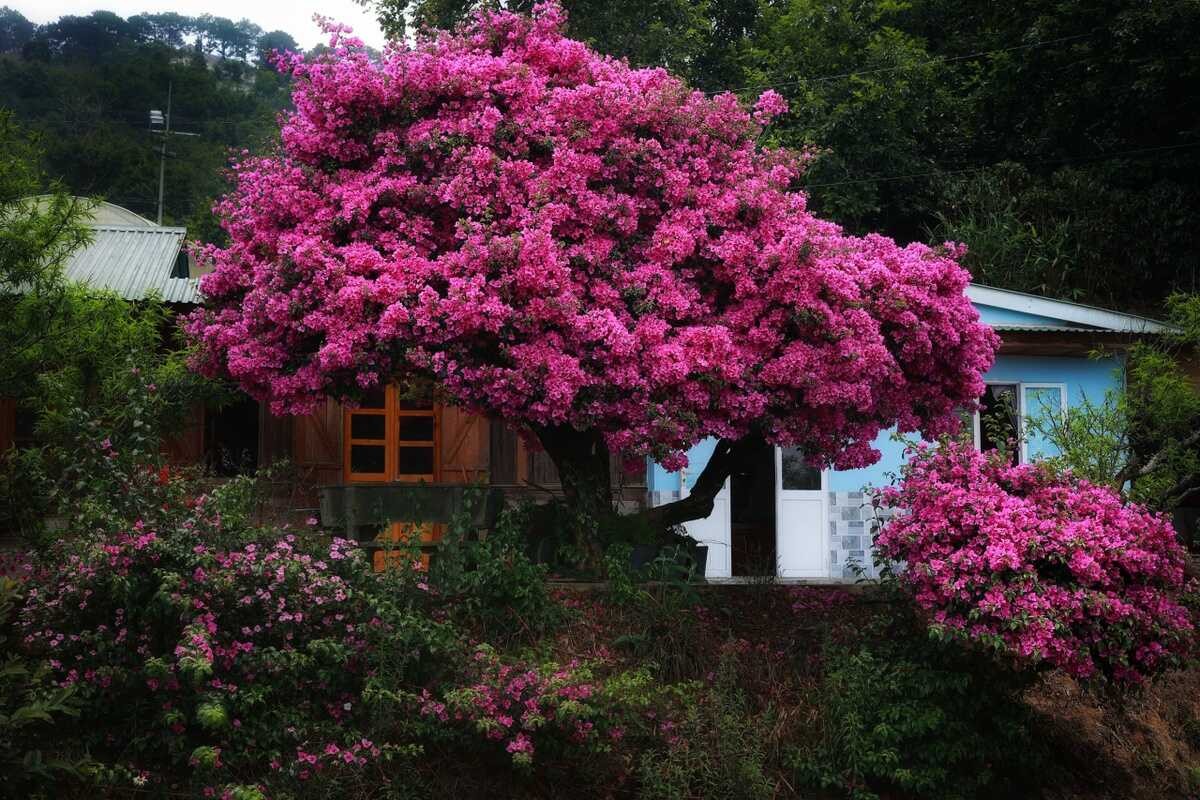 Photo: Sam Sam
The tree is located on the premises of the house, you can ask the owner before taking pictures, or stand on the side of the road. However, when standing outside, remember to observe the vehicle from both sides to avoid unwanted accidents.
Phoenix flower
Photo: Van Thai
Aside from Hai Phong city of red phoenix flowers, these flowers are also favored by people in other provinces and cities to grow on both sides of the road. The blooming of the phoenix flower is considered a signal of summer. It informs that a school year is going to pass by and there comes a boiling hot summer with no homework but getting up late, visiting your hometown, or going on a vacation. It is also the evidence of students' first love which is so pure but also very passionate.
If tourists can go to the West of Vietnam, the phoenix flowers bloom by the river, along the two sides of National Highway 80, Lap Vo area (Dong Thap) is a lovely photography location for flower lovers.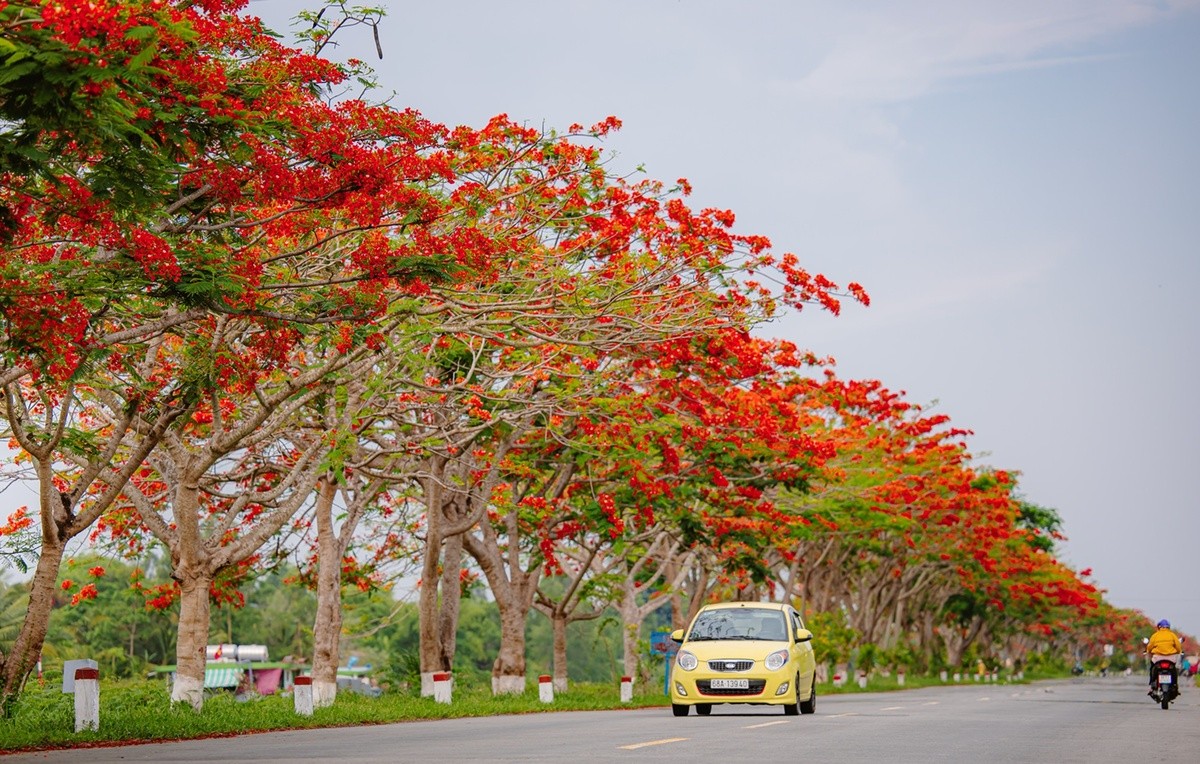 Photo: Van Thai
A Vietnamese student shows his or her love for the other half in a very romantic way by pressing phoenix petals in a gorgeous notebook and then giving it to the one he or she falls for. This act of love has become a source of inspiration for a large number of poems as well as songs.