The Biggest Ever Anime-Cosplay Event Held in Central Vietnam
A festival imbued with modern Japanese culture is being held on a grand scale at Da Nang.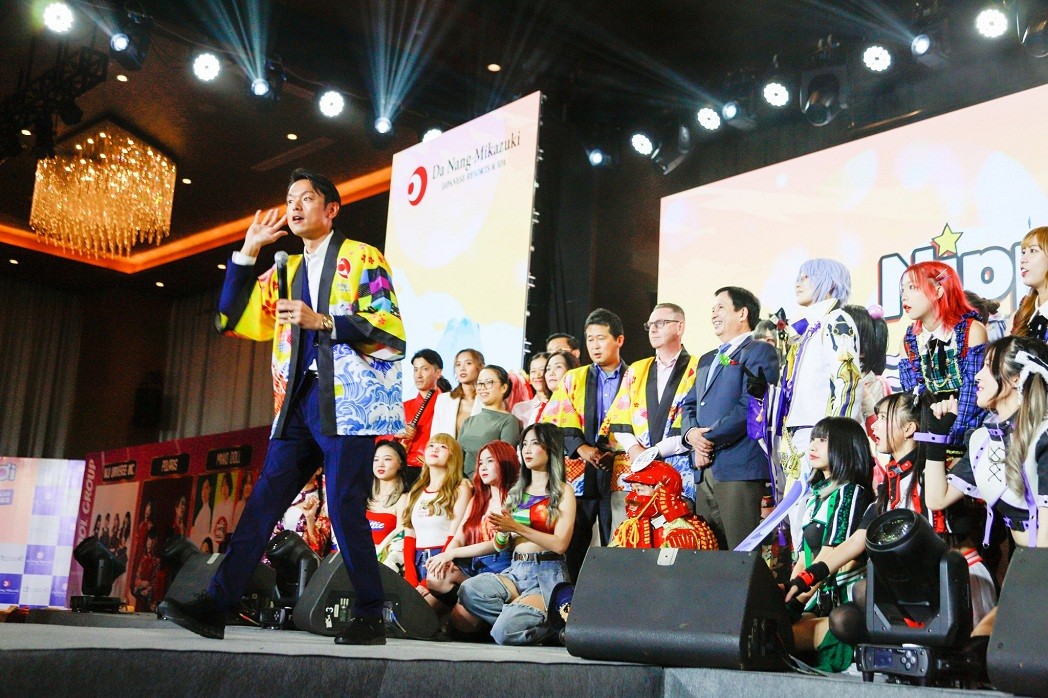 Nippon Ơi is the largest Anime, Manga, and Cosplay Festival in the Central region ever, brings a lot of attractive and monumental programs with the participation of hundreds of famous cosplayers at home and abroad. Photo courtesy of organizers
Taking place from September 23 to 25, Nippon Oi, the first significant Japanese cultural festival is being held in Da Nang City, promising to bring a lot of a large number of well-known idols and cosplayers with a variety of appealing programs that capture the spirit of Japan.
The main stage was invested for live performance and talk show featuring numerous well-known idol groups, including Siam Dream, POLARIS, MIKO DOLL, Luvlike, and NIJI Universe Inc.
The "Cosplay Parade" program along with a show called "Cosplay Runway" features both professional and amateur cosplayers and "Cosplay Vietnam Cup 2023" (CVNC) preliminary round will bring young cosplay enthusiasts have the opportunity to enjoy impressive performances from famous cosplayers like REIKA and Ely, at the same time showing off their talents on the same stage with their own idols.
The qualifying team will take part in the Final Round in Ho Chi Minh City, and the winning team will attend the "World Cosplay Summit 2023" in Nagoya, Japan.
At the outdoor, an Idol Pool Sport Game, an underwater game show will be hosted by Former SGO48 member Sunny, Mion, DJ Momochi.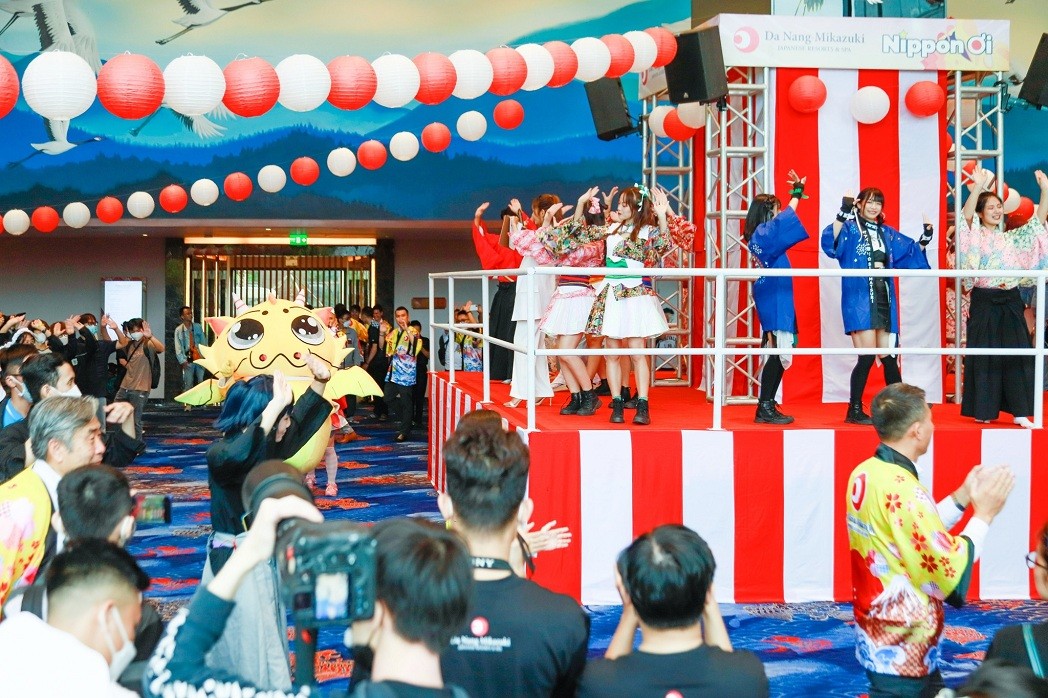 At the first day of Nippon Ơi. Photo courtesy of organizers
The audience has the opportunity to return to their childhood with a talk show with voice actress Nguyen Thuy Thuy Tien. She is responsible for many well-known characters, including Doraemon in Doraemon, Haku in Naruto, Lady Vivi in One Piece, and others. In addition, MUSE Vietnam also brings favorite Anime series to the big screen: Tokyo Revenger, Killing slimes for 300 years.
The appearance of Kim Dong Publishing House with the hottest book stall and the hottest new issue of Manga/Light Novel WingsBooks, along with Official gifts for fans, is highly anticipated.
Besides, many stalls of items, souvenirs of idols, cosplayers, and food and drinks bearing the essence of cherry blossom country such as Udon noodles, Tempura (a popular Japanese dish in which food, most commonly seafood, vegetables, or sushi, is lightly battered and deep fried), Takoyaki (Japanese octopus balls), will make you not to be missed.
Nippon Ơi is supported by Consulate General of Japan in Da Nang and Touch FES.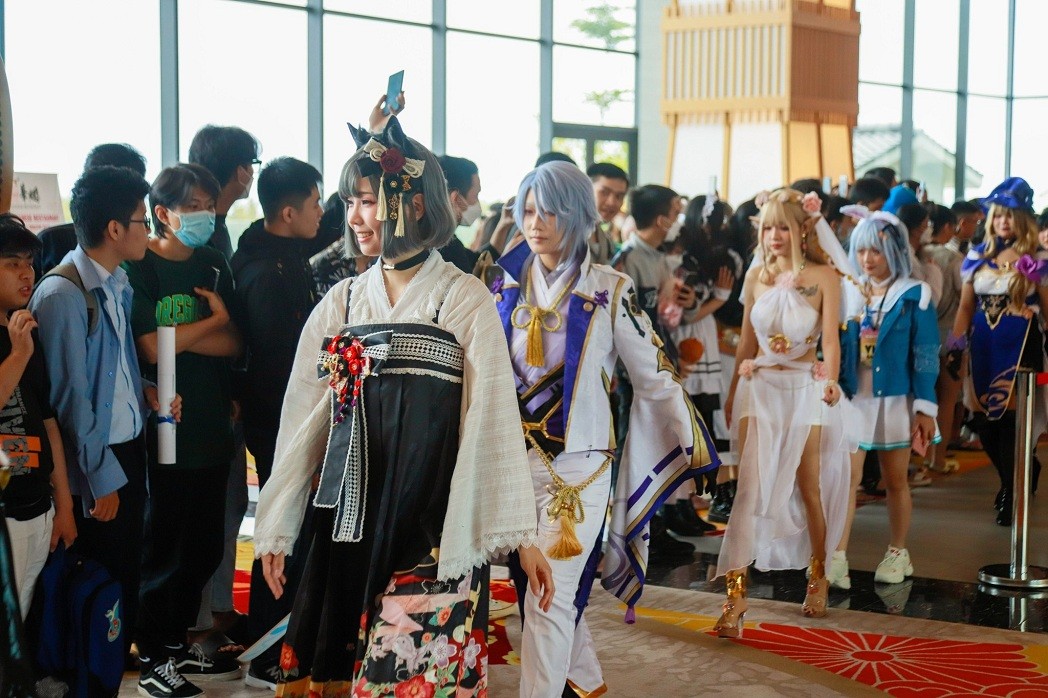 This is a meeting place for young people who love cosplay art in Vietnam especially in Da Nang. Photo courtesy of organizers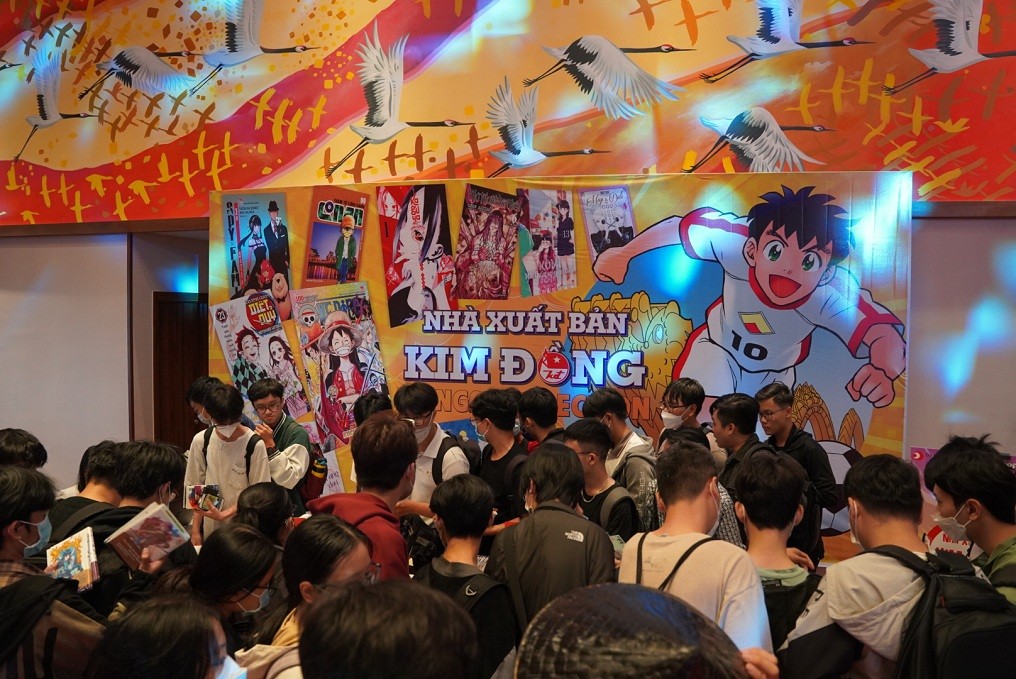 The first volume of a manga series on Vietnamese football entitled "Son Goal' is being sold at the event. Photo courtesy of organizers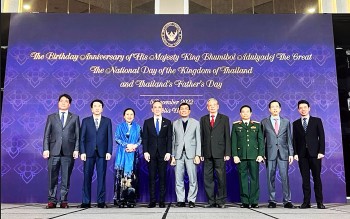 Friendship
The Royal Thai Embassy organises the reception on the occasion of celebration of the Birthday Anniversary of His Majesty King Bhumibol Adulyadej the Great, the National Day of the Kingdom of Thailand and Thailand's Father's Day on 2nd December 2022 in Hanoi.