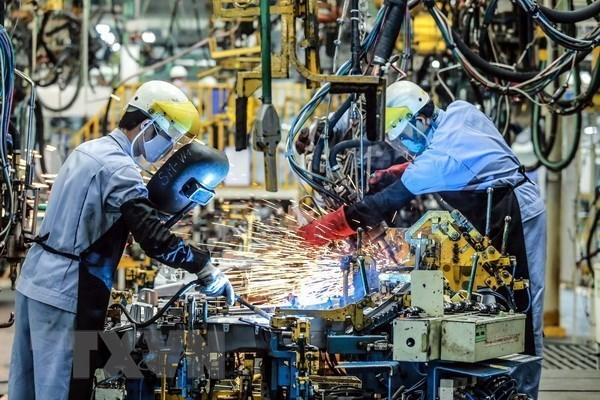 Vietnam FDI has averaged more than 6 percent of GDP, which is the highest ratio in any emerging country. Photo: VNA
The Eurasian Times has recently run an article, saying Vietnam has emerged as a hub of foreign direct investment (FDI).
It said in the race to become an Asian Tiger, Vietnam FDI has averaged more than 6 percent of GDP, which is the highest ratio in any emerging country, as per American multinational investment bank and financial services company Morgan Stanley's emerging markets strategist Ruchir Sharma, quoted in a report by Livemint.
The country's recent economic data shows a rise of 18 percent in exports, with a 26 percent jump in computers/components exports and a 63 percent jump in machinery/accessories exports.
Business-friendly investment policies, industrial zones, ample supply of young workers (60 percent of the population) made Vietnam an attractive destination for investors when flows into China began to fall, the article explained.
Ever since, the country has witnessed an annual growth rate of 10.4 percent and last year's record high of US$16.12 billion – an 81 percent increase overall.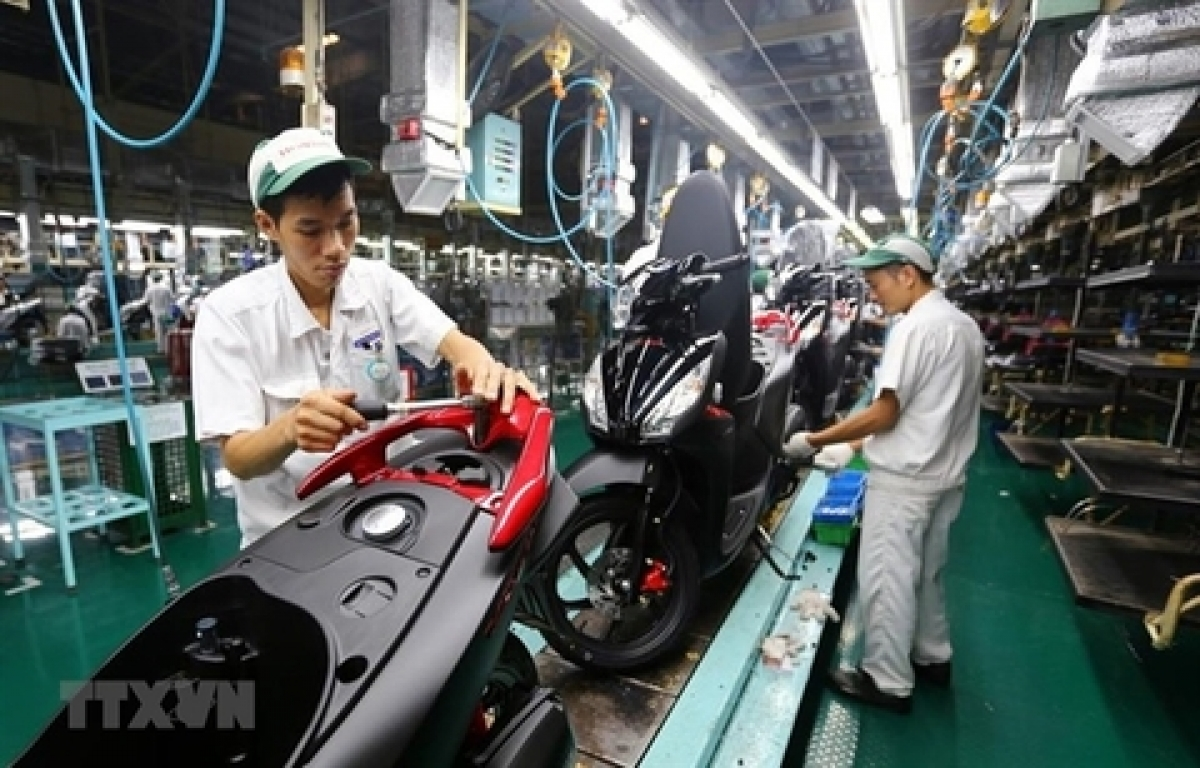 Vietnam's recent economic data shows a rise of 18 percent in exports. Photo: VNA
Former Prime Minister of Vietnam Nguyen Tan Dung, writing for World Economic Forum offers the pearl of wisdom on FDI which the other nine countries in Association of Southeast Asian Nations — Indonesia, Thailand, Singapore, Malaysia, Philippines, Brunei, Cambodia, Myanmar (Burma), Laos — must take note of, the article said.
Dung writes that Vietnam's socio-political stability, population structure, along with vigorously renovating the business and investment climate has made the country an attractive FDI site.
According to the publication, even in the time of COVID-19 crisis, Vietnam's economy is in a good position because the government has introduced tax breaks, the delaying of tax payments, and land-use fees for businesses, revising the investment law and landing a trade deal with the European Union (EU).
Beginning July 2020, the EU has lifted 85 percent of its tariffs on Vietnamese goods, gradually cutting the rest over the next seven years, while FDI worth over US$12 billion was registered between January and April 2020, it said./.
As of September 20, the FDI into Vietnam reached US$21.2 billion, equivalent to 81.1 percent year-on-year.
According to the Foreign Investment Department under the Ministry of Planning and Investment, there are 1,947 new projects granted investment registration licenses with a total capital of US$ 10.36 billion, 798 projects registering to adjust investment capital with a total additional capital of US$ 5.11 billion, 5,172 projects contributing capital and purchasing shares of foreign investors worth US$5.73 billion, Zing News reported.
Despite COVID-19, foreign investors still maintain production activities and are positive about the investment environment in Vietnam. Also, many other foreign investors eye investment in the country.
Over the past nine months, 18 fields were invested, in which, the processing and manufacturing industry remained the most attractive, receiving nearly US$ 9.9 billion. The power generation and distribution ranked second (US$ 4.3 billion) and followed by the real estate and wholesale, retail sectors.
Three were 111 countries and territories investing in Vietnam. Among them, Singapore took the lead with more than US$6.67 billion (33.5 percent of the accumulative capital). It was followed by the Republic of Korea with US$3.17 billion (15.2 percent) and China was third with US$1.87 billion (8.8 percent).
Rosy Huong