The World's Most Expensive Lipsticks You Probably Won't Buy
A good lipstick is the ultimate make-up that worths the investment no matter how pricey it is, but this list of expensive lipsticks will have your jaw dropped.
Lipstick is a beauty product that can be found in every woman's wallet. You may not be able to buy every lipstick on this list. However, if you can, you should invest in at least one of them, and you will certainly understand how it differs from other investments and what makes them worth the money.
L'Oreal Color Riche by Chopard - US $14 million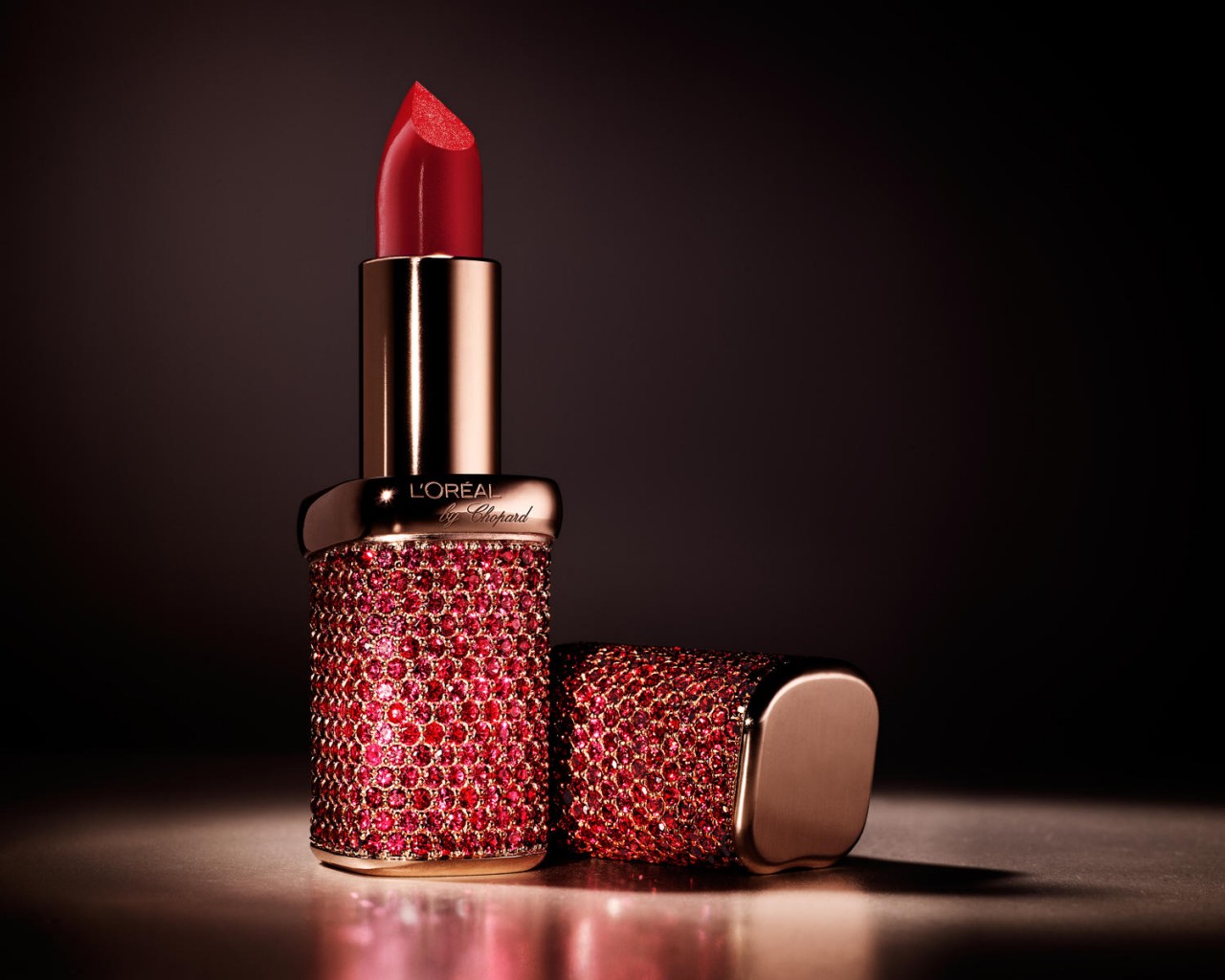 L'Oreal Color Riche by Chopard. Photo: Danh Sach Vang
When two of the world's most glamorous brands come together, you can be sure that the result will be creative, compelling and memorable. These words perfectly describe the L'Oreal Color Riche by Chopard lipstick.
Featuring a gold tube studded with glittering, blood red rubies, the lipstick is a glorious tribute to the iconic Color Riche lipstick, worth about US $14 million, Luxury Launches reported.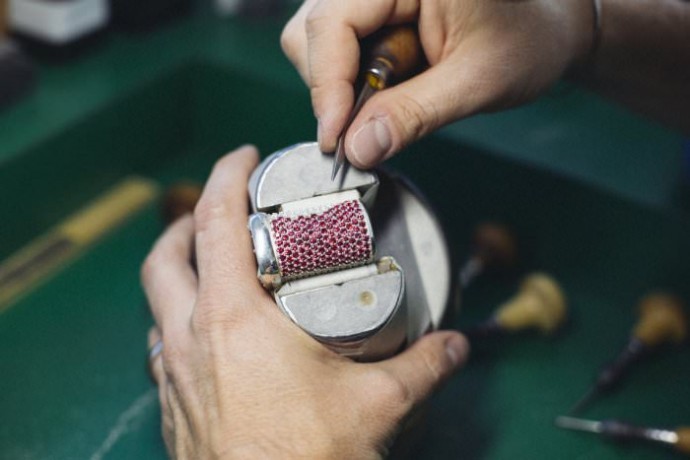 Chopard artisans applying each ruby by hand, to slowly create this masterpiece. Photo: Luxury Launches
The care and attention to detail is the same as you would see in any show-stopping piece of Chopard jewelry.
On the inside, is a vibrant red lipstick bullet formulated with rich color pigments and micro oils to keep your lips nourished. A coat of this fiery red color is the perfect finish for any beauty look from vintage Hollywood glamour to femme fatale. If you're anything like us, you would have reached for your credit card as soon as you laid eyes on this covetable lipstick, unfortunately it's not that easy to snag this beauty.
Only one of these highly exclusive lipsticks has been produced by L'Oreal and Chopard. You heard that right, just one! After being displayed at selected events, L'Oreal by Chopard was auctioned off for charity.
H Couture Beauty Diamond - US $14 million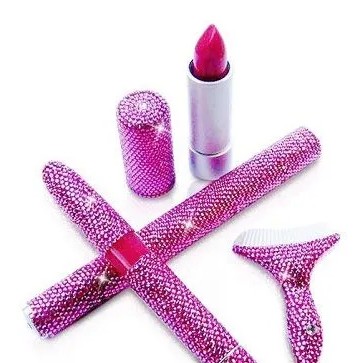 The H Couture Beauty Diamond lipstick. Photo: Luxaries
The H Couture Beauty Diamond lipstick is made by 110 grams of pure gold embedded with 199 pieces of diamonds and 18 karats of gold. This company gives you the option to engrave your name on the case, or even a small text, a personal message if you want to. This amazing lipstick comes with a lip brush and it is refillable.
The H Couture Beauty Diamond company has assured a lifetime unlimited refills for their products.
Guerlain KissKiss Gold and Diamonds Lipstick - US $62,000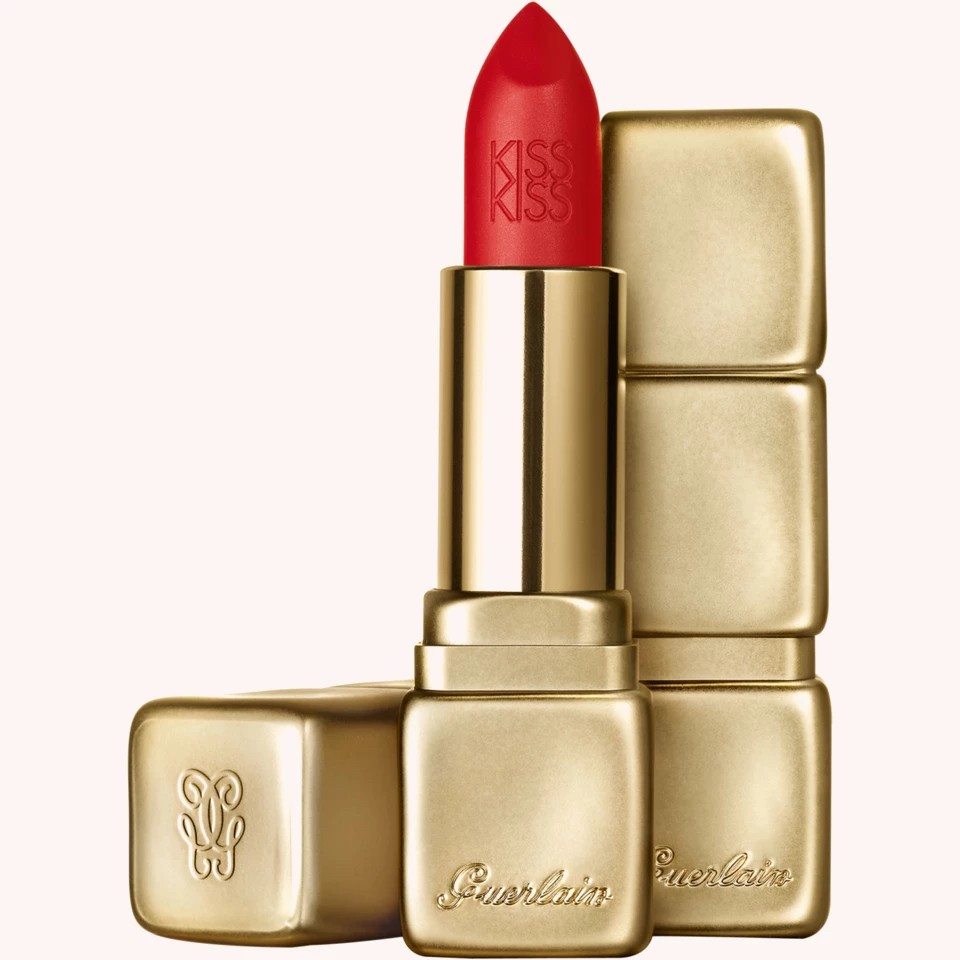 Guerlain KissKiss Gold and Diamonds Lipstick. Photo: KICKS
Diamonds are a girl's best friend, and girls don't care if they come separately, or attached to other objects they love -- like lipstick. Adorning products with diamonds is just one of the ways in which brands today are appealing to the luxury-loving woman, cited from Trend Hunter.
This $62,000 lipstick from Guerlain comes with an 18-karat gold tube encrusted with 2.2 carats of diamonds, as well as some rubies and emeralds. The buyer will also get a personal appointment with cosmetics consultant, Olivier Echaudemaison, to develop a custom-made shade of lipstick.
Guerlain Rouge G Gold Bee Sequins – $300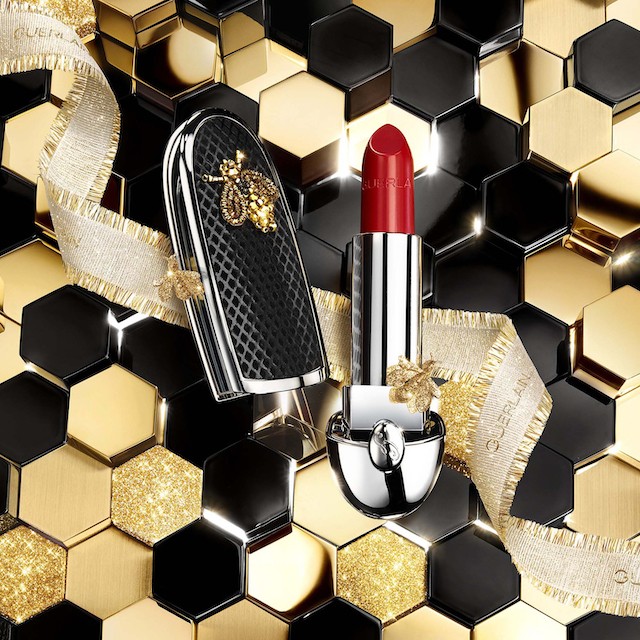 Guerlain Rouge G Gold Bee limited edition. Photo: Guerlain
Timeless, elegant, seductive, red is a favorite of most lipstick lovers and is often out of stock, especially this US $50 lipstick.
If you plan to invest on a high-end, high quality red lipstick, you better hurry. Guerlain Rouge G is made with a fantastic formula for smooth and hydrated lips.This makes it totally worth the price.
The new prestige limited edition Rouge G Gold Bee Sequins, an exclusive set that includes a jewelled case inspired by the legendary Guerlain bee through the art of embroidery, and a lipstick shade in a satin finish.
Bond No. 9 New York - US $105
Known as a house of luxury fragrance, Bond No. 9 is finally expanding into color cosmetics and applying that New York state of mind to a carefully curated selection of lipsticks, which were launched on February 14, 2019.
Bond No. 9 New York Lips, a line of nine red-based lipsticks, each one named after a different area of New York City. This initial red "family" is comprised of Broadway, Astor, Noho, Nolita, Fashion Avenue, Madison, Soho, Chelsea, and Park Avenue.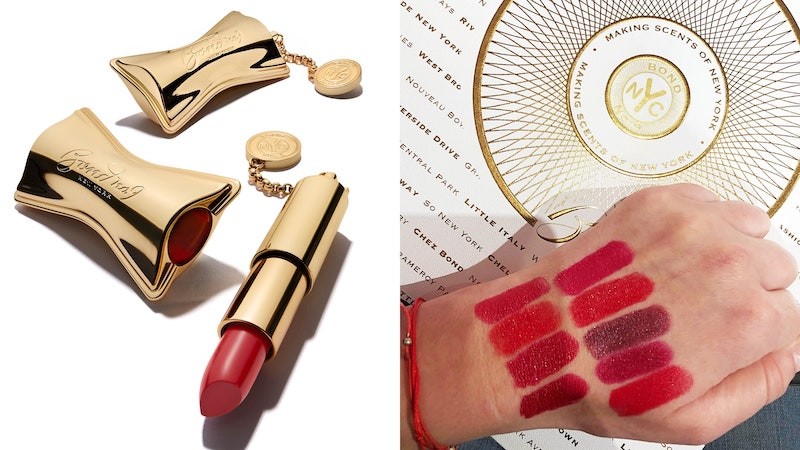 Bond No. 9 New York Lips, a line of nine red-based lipsticks, each one named after a different area of New York City. Photo: Allure
Christian Louboutin Rouge Louboutin Velvet Matte Lipstick – US $90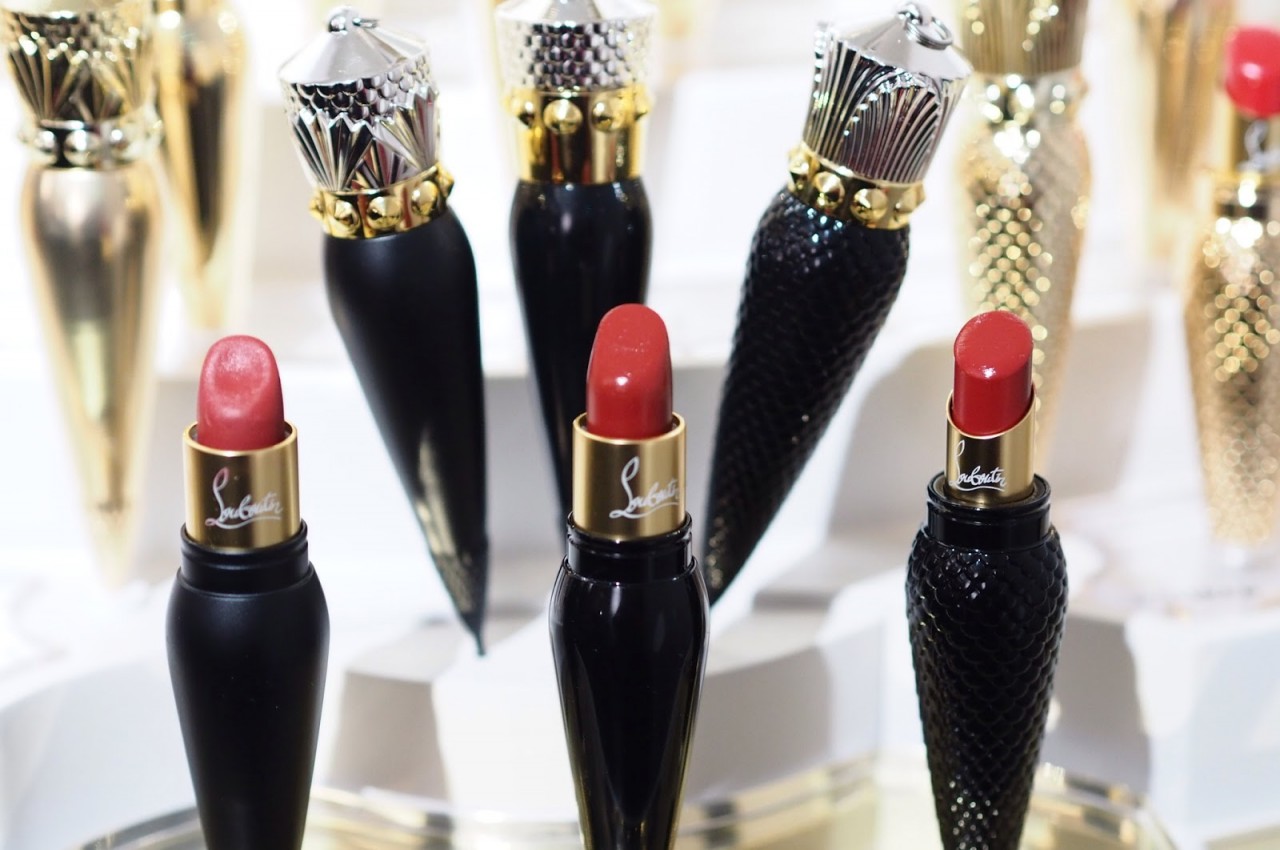 Christian Louboutin Rouge Louboutin Velvet Matte Lipstick. Photo: Get Lippie
If you are ever in need of a red-carpet worthy lipstick, this is it. We are talking head-turning vibrancy and an expensive looking sheen that won't slip away into the night.
Inspired by signature red-soled Louboutin shoes, the Velvet Matte Lip Colour Rouge Louboutin blue red lipstick is highly pigmented so it pops on every skin tone. A suede-like matte red, it's enriched with natural oil and seed butters to nourish lips and prevent bleeding and flaking.
The moisturising formula also ensures that the finish is luminous and jewel-like. The iconic vial is a sight to behold too.
Chanel Rouge Allure Camélia - US $56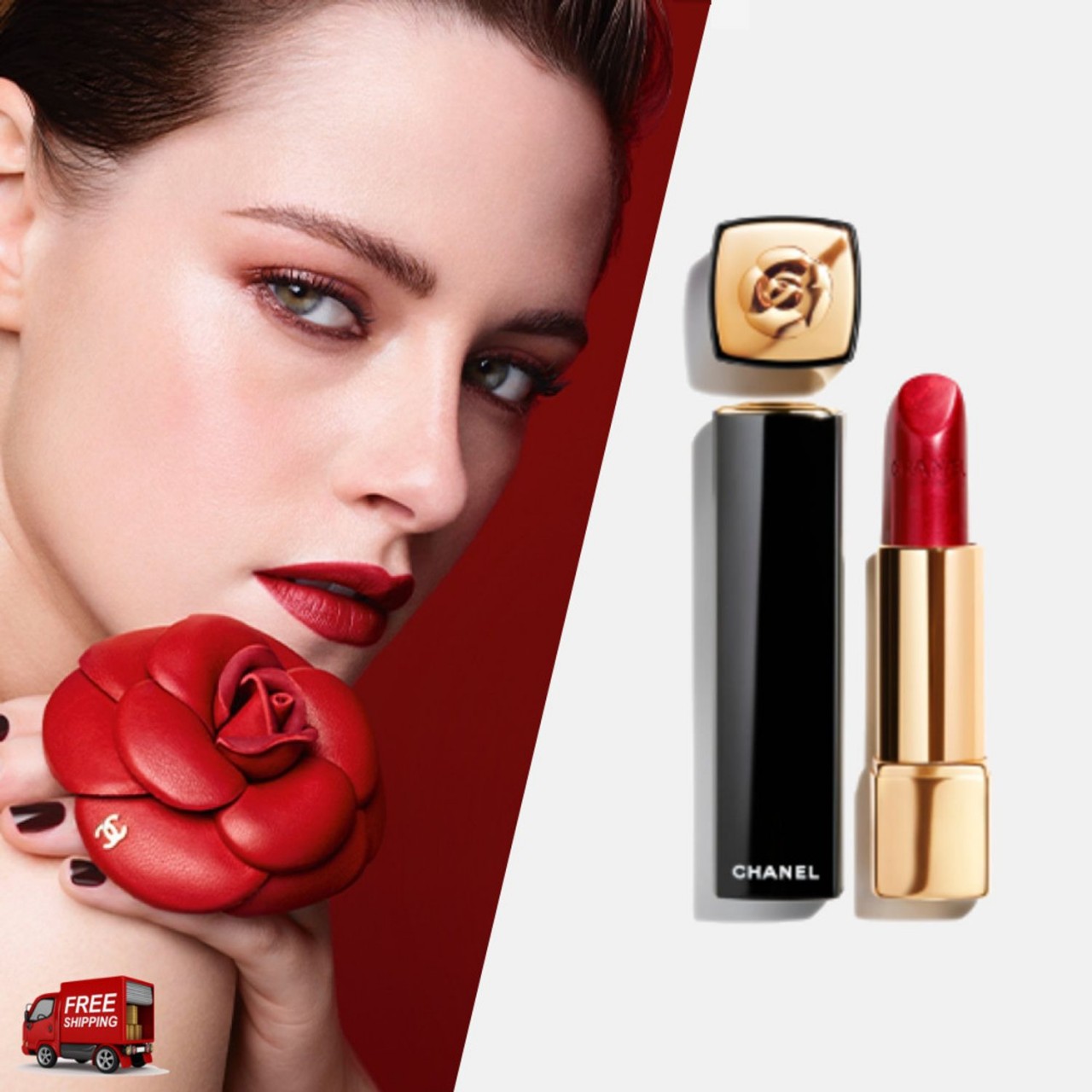 Chanel Rouge Allure Camélia. Photo: BUYMA
The fashion house of Chanel launched this high-end cosmetic lines early 2020, premiered the world with a limited edition Chanel Rouge Allure Camélia collection.
The lipstick is inspired by the noble camellia flower, which is the ultimate luxury gift during the festive season.This limited-edition matte lipstick dresses lips in deep colors & provides a real second-skin effect since it contains ultra-fine, pure & highly concentrated pigments for intense colors.
Chanel cosmestics never fail to give its customers the completed luxurious experience. The lipstick is infused with a jojoba oil derivative for smoothed lips, and exquisitely presented in a signature ROUGE ALLURE click case embossed with a golden camellia
In addition to the traditional black case version, Chanel Rouge Allure Camélia also has a shiny red metal shell version inside, which looks more luxurious and attractive. This lipstick also has a new breakthrough, more nutrients and overall more alluring, just like its name.
Tom Ford Moisturecore Lip Color - US $55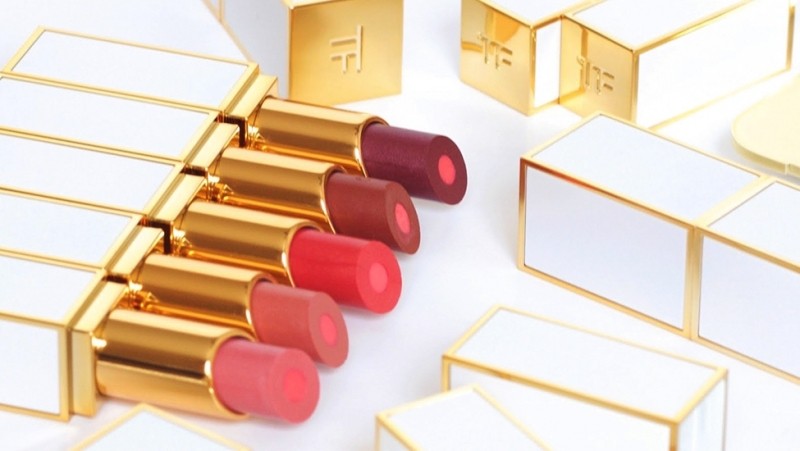 Tom Ford Moisturecore Lip Color. Photo: Toplist
Tom Ford is a world famous cosmetic brand. Tom Ford Moisturecore Lip Color lipstick has a luxurious design, smooth coloring with exceptional lip concealing finish. Especially, the lipstick ingredients contain completely natural extracts.
The core of Tom Ford Moisturecore Lip Color lipstick has 2 parts, the small core inside contains precious essential oils, extracted from fruits, to help soften lips and increase moisture.
With a unique design, Moisturecore Lip Color is a TF product every girl dream to own. Tom Ford lipstick is sold for US $55.
Kilian Le Rouge Parfum Lipstick – US $55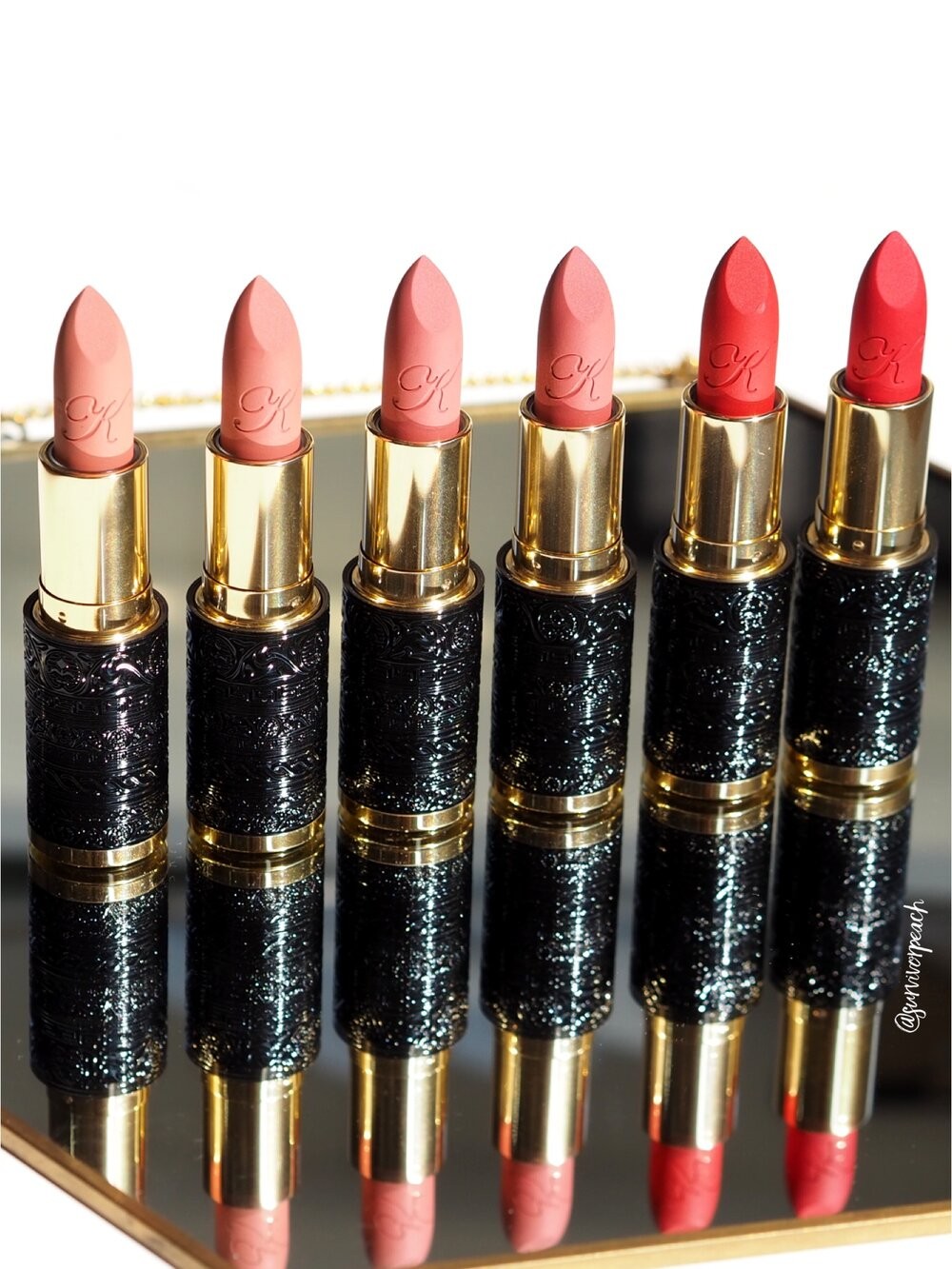 Kilian Le Rouge Parfum Lipstick. Photo: Survivorpeach
This lipstick is tie with the TF Mositurecore in prices. Still, the price of this lipstick is not without reason-it contains rich formulas that help smooth and protect delicate lips for a silky feel that does not dry out your lips.
Le Rouge Parfum is a wardrobe of iconic red lipsticks, all available in Matte and Satin finishes and deliciously scented by KILIAN. High intensity and pure color pigments providing bold color in one stroke. The long-wearing formula for color that lasts all day: up to 10 hours. Many Hollywood actresses use it, and there are many colors to choose from.
After going through the list, ant obsessively lip products-holic would noticed that there are so many other more expensive lipsticks than Dior and Estee Lauder,etc. If you want to see them in the list in the future, let us know what is your thought on why they are worth their high prices?
Friendship
These liquid oxygen systems help hospitals to support the care of patients with severe cases of Covid-19, as well as patients suffering other respiratory ailments.