Vietnamese Artists Scoop MAMA 2021 Awards
Two bright Vietnamese pop stars shined at the Mnet Asian Music Awards (MAMA) 2021, with their voices, music production and storytelling amid the pandemic.

Vietnamese singers Hoang Duyen (left) and Quan A.P won at MAMA 2021. Photo: aFamily
Hoang Duyen and Quan A.P were respectively named Best New Asian Artist in Vietnam, and Best Asian Artist in Vietnam at 2021 Mnet Asian Music Awards (MAMA 2021).
At South Korea's MAMA 2021's online ceremony on Dec. 11, young singer Hoang Duyen expressed her appreciation for winning the Best New Asian Artist award.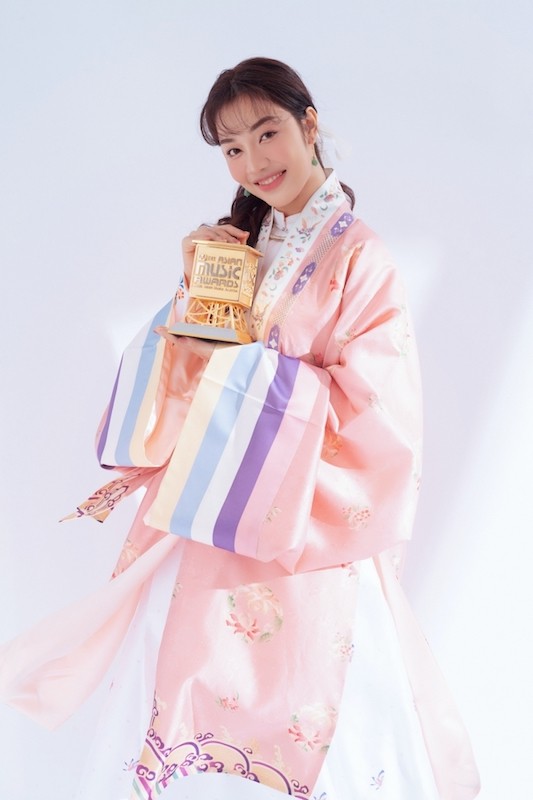 Duyen made her debut 9 months ago with "The Boy in Pink". Photo: Bao Dan Ninh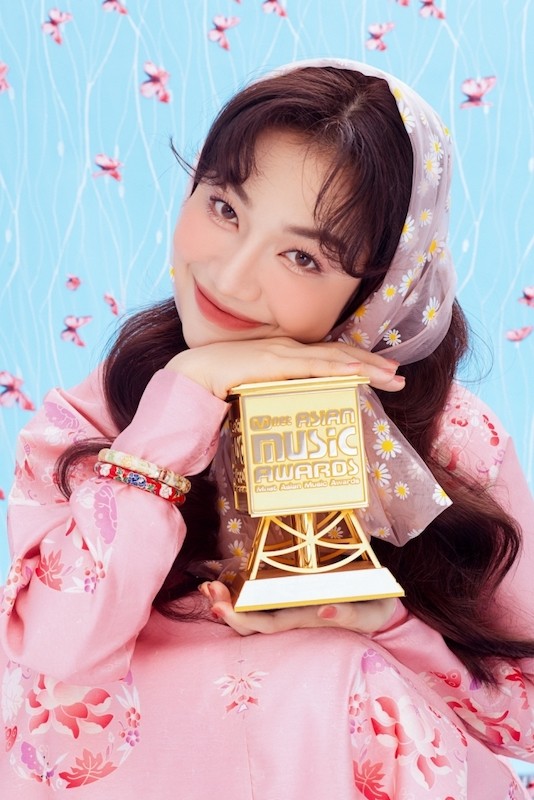 Duyen chose lotus - Vietnamese's official flower to be the image of her musical journey. Photo: Bao Dan Sinh
"I am singer Hoang Duyen from Vietnam. I did not make music but music made me who I am. It brought me closer to people. I will continue to work hard in the future for my fans. Thank you for supporting me and for giving me this award." the singer said in the acceptance video.
On March 8, 2021, the 21-year-old pop singer made her debut with the song "The Boy in Pink". Hoang Duyen left an outstanding first impression to local music fans by combining elements of the pentatonic with resonance Vietnamese folk songs. She decided to associate lotus - Vietnamese's official flower to her musical journey to describe something both pure and passionate. It is similar to the journey of a girl from a small town with a dream to one day make it big.
Her most popular song up to date, Sài Gòn đau lòng quá, (Dear Sài Gòn! It Hurts) became a viral hit among music fans and subsequently entered the Top Trending YouTube and led iTunes Vietnam rankings, VOV reported.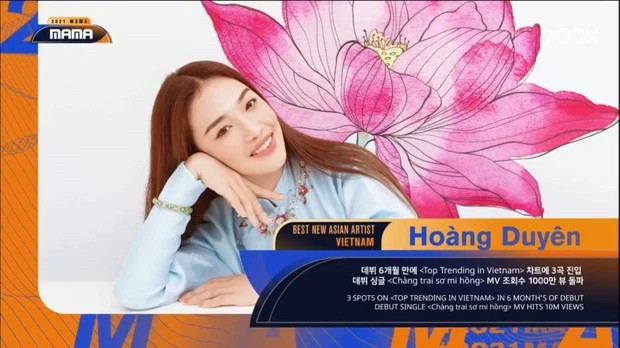 Duyen's impressive online records helped her win the Best New Asia Artist. Photo: Bao Dan Sinh
According to Spotify Vietnam statistics, Duyen's song received a total of 12.3 million views, accessing 918,000 listeners from 133 countries around the world.
In 2022, Hoang Duyen will continue to be more active in producing and promoting new music. The female singer is reported to be preparing for her second single.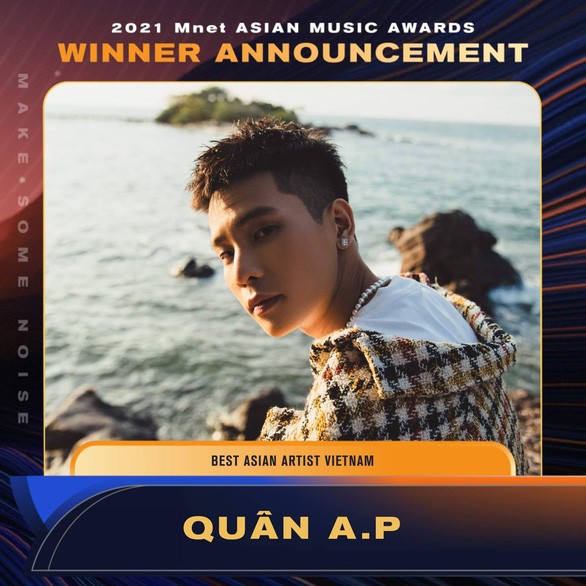 Best Asian Artist Vietnam: Quan A.P. Photo: Mnet
Pop singer Quan A.P who won Best Asian Artist in Vietnam is popular among the young generation ever since his debut. Starting with the debut hit " Who Loves You" currently has reached about 104 million views, Quan A.P's emotional voice and creative flows continues to entertain the mass. His songs are always hot topics, like "The Most Beautiful Flower" reached Top 1 Trending YouTube Vietnam or MV "Half-hearted Apology" reached Top 1 Trending 4 days after the release.
Quan A.P expressed complete shock to receive the first International award in his career. He wanted to share the achievement with his family, loved ones, all the teachers, brothers, sisters, friends and colleagues who are behind the scenes to help him throughout his music journey.
Quan A.P (real name Pham Anh Quan) was born in 1997 in Hanoi. In 2016, he created a YouTube channel to post song covers then proceed to follow a professional singing path since 2019.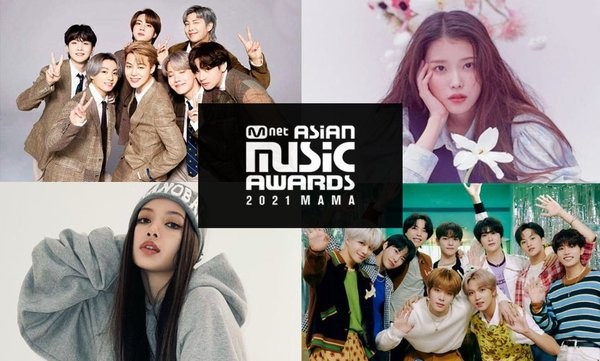 The nominees of the 2021 Mnet Asian Music Awards. Photo: Mnet
As a major entertainment event enjoyed by millions of music lovers worldwide, MAMA 2021 continued to honor talented artists for their contribution to musical development across Asia for the 23rd year. Since 2009, this award has been expanded, awarded to 10 artists from 10 countries and territories in Asia.
In 2017, the awards night took place in three countries, including Vietnam.
This year's ceremony was held virtually due to the Covid-19 pandemic. The 2021 MAMA was hosted by Kpop legend Lee Hyori, the first time that a female artist has hosted the annual awards show, and included fun performances and collaborations and a stellar presenter lineup.
Earlier, local singers Orange and AMEE received the Best New Asian Artist at the Mnet Asian Music Awards in 2019 and 2020, respectively. 2020 was an exceptional year for Vietnamese entertainment industry when 3 Vietnamese representatives Amee, Binz, and Quang Dang won prestigious awards like Best New Asian Artist, Best Asian Artist, and Best Choreographer of the Year.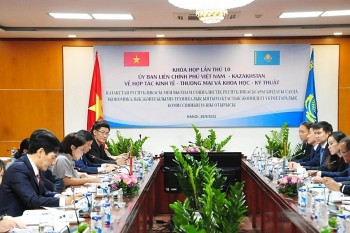 Friendship
The 10th session of the Vietnam-Kazakhstan Intergovernmental Committee on economic-trade and scientific-technical cooperation was held in Hanoi on September 26.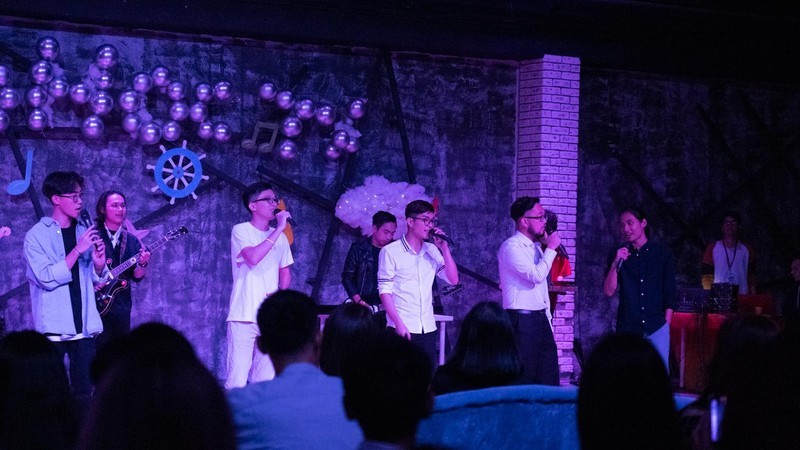 Overseas Vietnamese
In Moscow, Russia, a group of Vietnamese students named "Vietnam-Russia, Arms in Arms" organized the music night, entitled "The Journey of Youth," on September 25, to promote culture and raise funds for charity. The program attracts hundreds of Vietnamese and Russian students.
September 28, 2022 | 06:09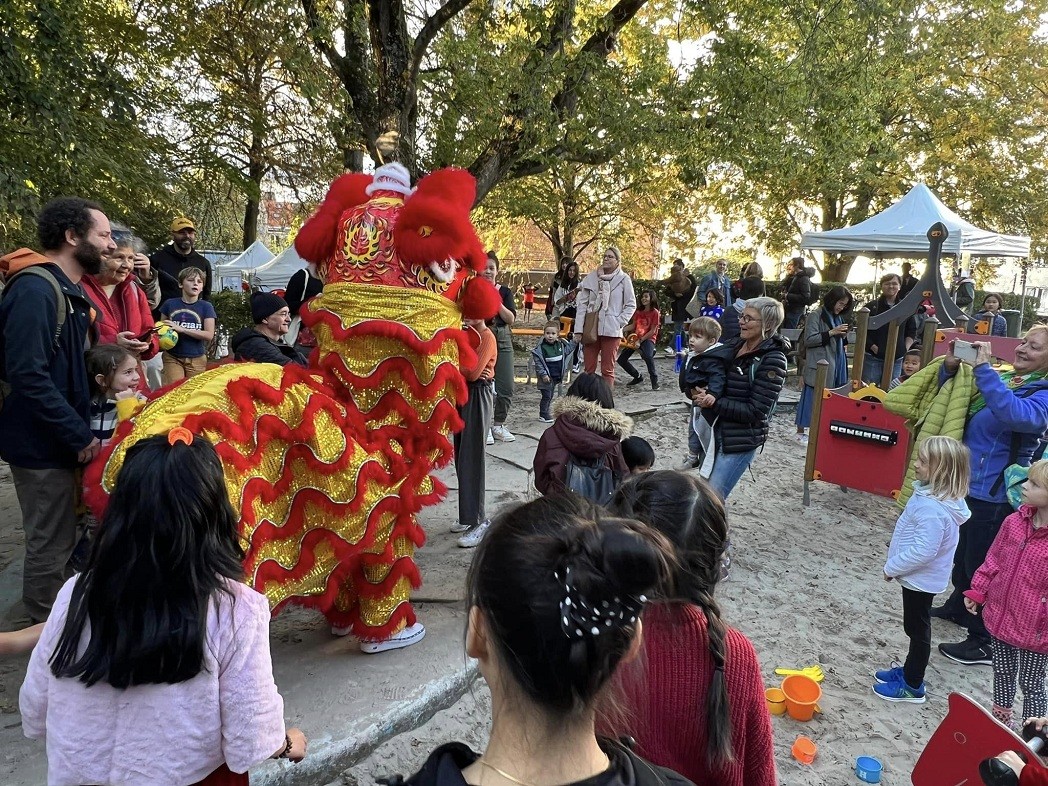 Overseas Vietnamese
Vietnamese Family Day 2022 has brought to Vietnamese families in Belgium a warm atmosphere, imbued with national culture.
September 27, 2022 | 14:46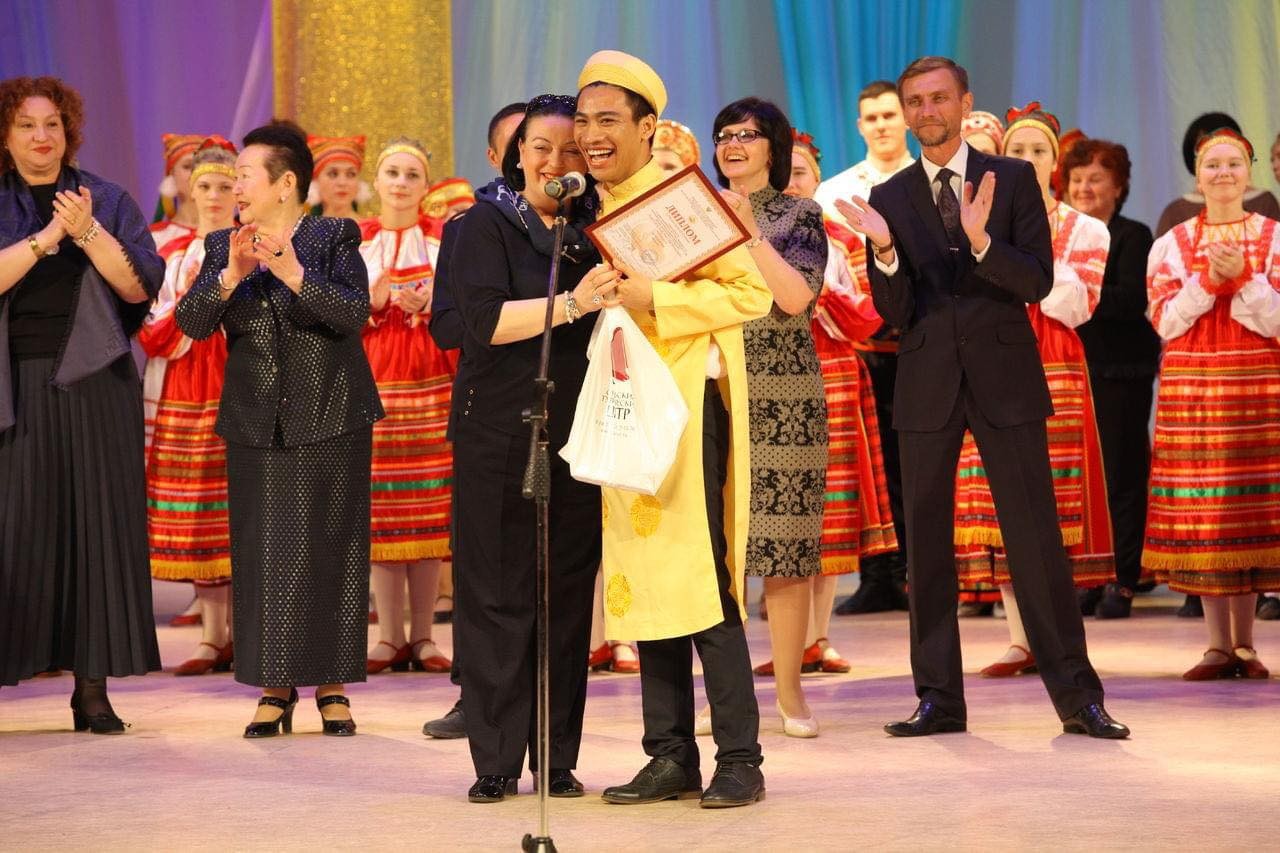 Overseas Vietnamese
In an exclusive interview with the VietnamTimes, opera singer Khac Hoa discussed his ongoing journey to bring Vietnamese elements to the Western-biased world of classical music.
September 26, 2022 | 12:17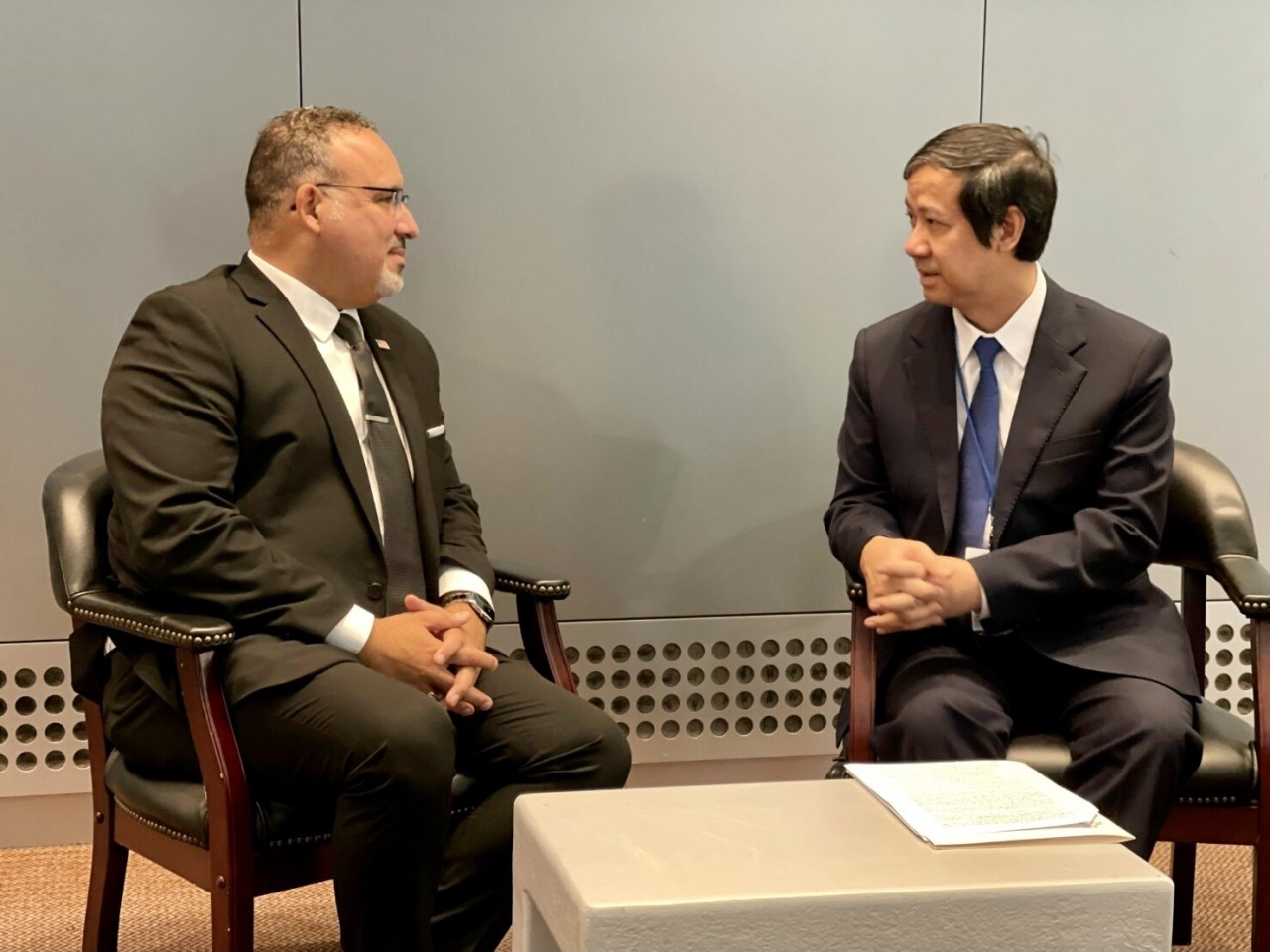 Overseas Vietnamese
Vietnam hopes the US will help the country develop general education and creating a firm foundation for the training of high quality human resources in the country.
September 26, 2022 | 12:01