Top 10 Places To Study Abroad In Asia
Studying abroad can open up many opportunities for you in the future, and a chance to improve your career. Lots of countries in Asia are friendly towards abroad students from all around the world, and here are 10 of them.
Want to study in Earth's largest and most populous continent, Asia? Whether you're a student from 'the western world' looking for somewhere different, or from an Asian country yourself, the region offers something for everyone. With so many possibilities, you may be wondering which study destination is the right one for you.
Here are the best places in Asia for you to consider starting your study there.
1. Malaysia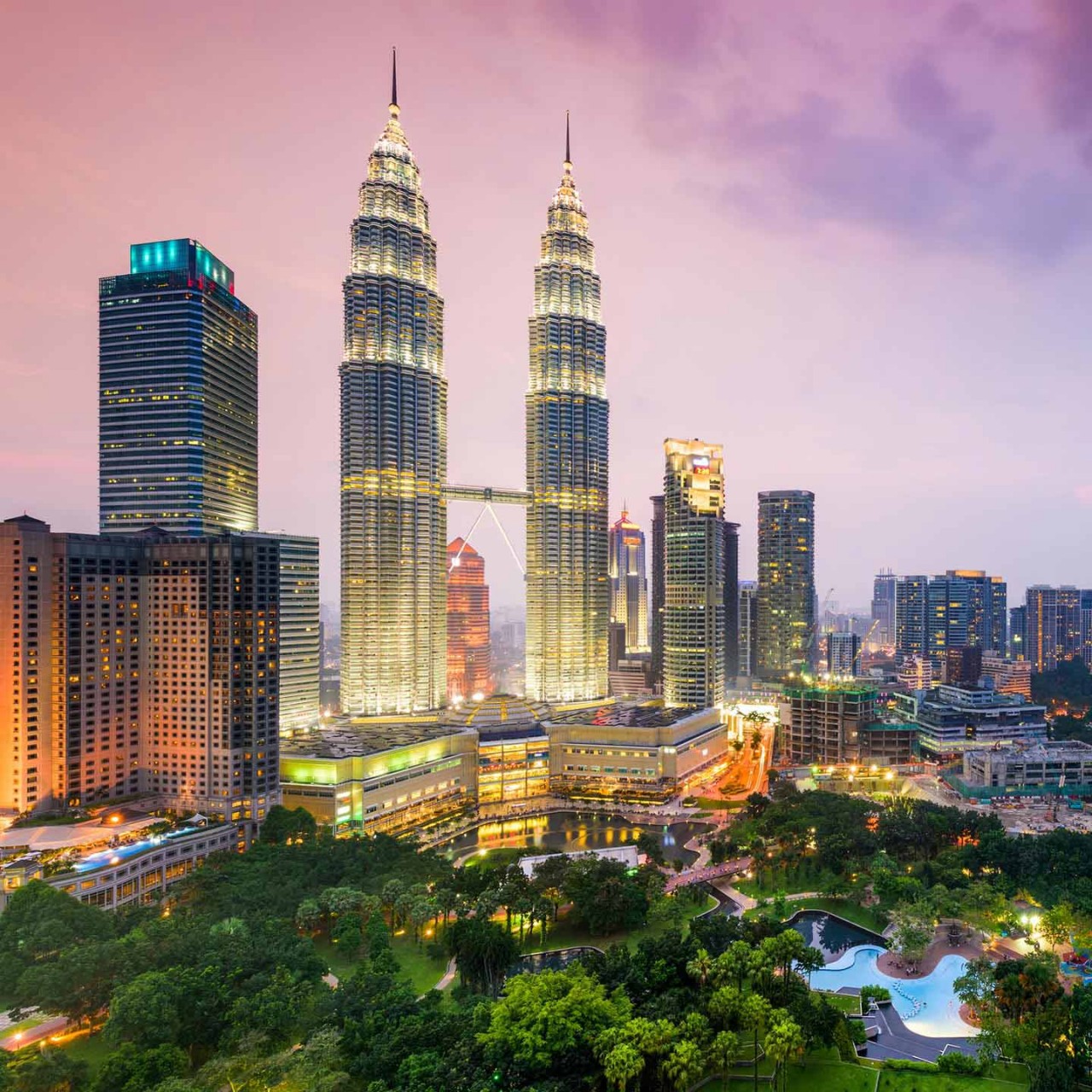 Photo: Malaysia Airlines
Ten years or so ago, Malaysia wasn't reputed as an international study destination. Today, however, it's a different story. In recent years, the Malaysian government has heavily invested in the country's higher education sector with a vision of establishing it as a leading hub for education in southeast Asia and around the world.
Malaysia is becoming a higher education hub, with its system ranked 25th in the world. It's also currently in the process of expanding its higher education strategy, which involves welcoming international branch campuses of well-respected overseas universities such as the UK's University of Nottingham (often with far lower tuition fees at the branch campus than you would have paid at the main branch). International students are attracted to Malaysia's exciting cities, fantastic natural beauty and scenery, and low costs both in terms of tuition fees and living expenses. In fact, capital city Kuala Lumpur was ranked as the second most affordable student city (and the most affordable in Asia) in the QS Best Student Cities 2018.
2. Japan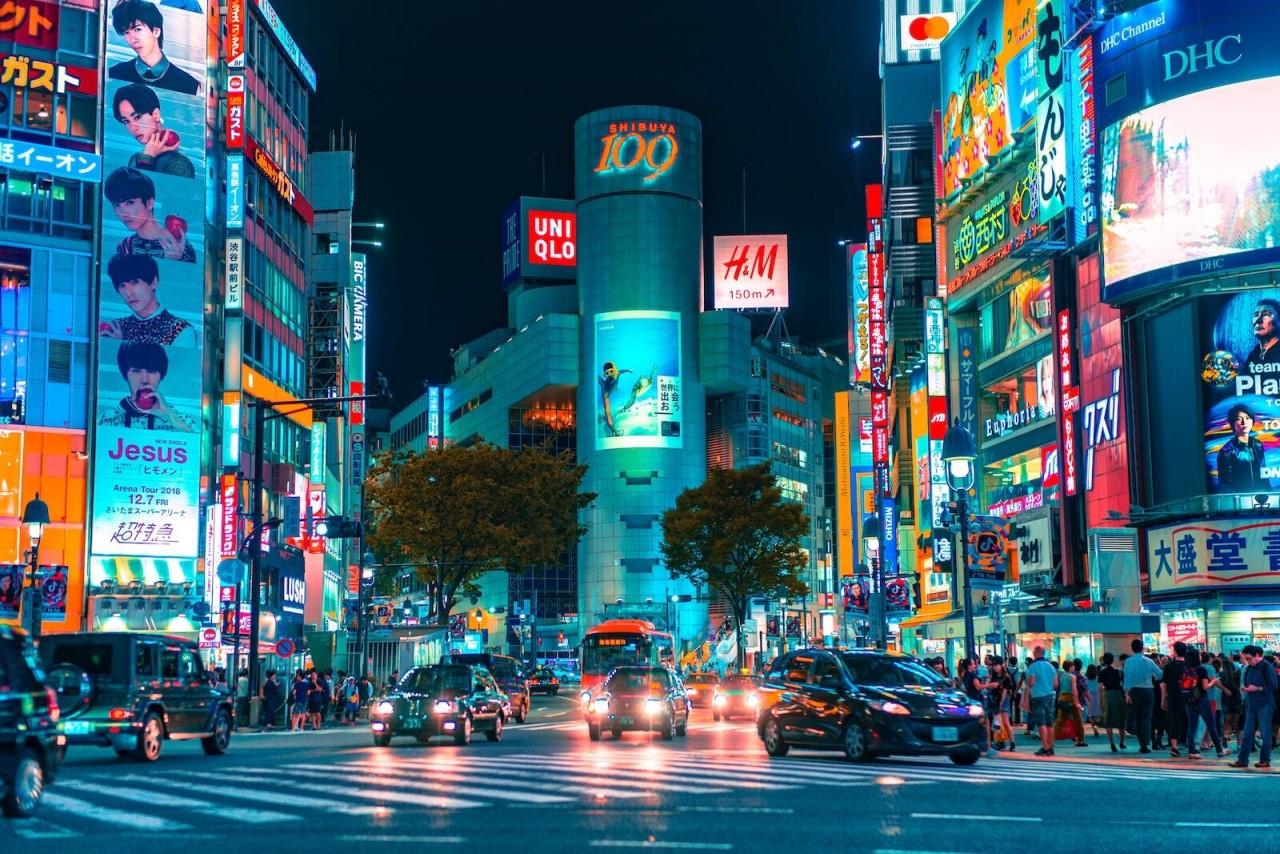 Photo: Unsplash
There are many good reasons to study in Japan. Some students are attracted by Japan's high educational standards, while for others the attraction is Japan's rich cultural heritage. Nearly 5 million students study abroad annually, with that number projected to continue increasing. With over 150,000 international students, Japan is one of the most popular destinations for international students.
The OECD ranks Japanese high school students number one in the world for maths, and number 2 for scientific literacy. Japan has the highest number of Nobel prize winners of any Asian country, and the second highest of any country since 2000.. 49% of Japanese High School graduates enter university. Japan has over 700 universities, with 10 ranked in the top 200 worldwide.
Studying abroad gives you an unparalleled opportunity to live, work and explore a different culture. You will be able to learn about the people, the culture, the history and language of one of thew world's most unique cultures.
3. China
Photo: NoGarlicNoOnions
Study abroad in China provides opportunities for international students to view things from Chinese perspective. Merging the knowledge of both China and their home countries will give students an advantage to explore future career opportunities. Students will gain first-hand experience in a rising world power. The insights gained from study in China will provide an advantage in job interview. Not only the study abroad experience can internationalize the resume, students can demonstrate that they have good understanding of Chinese market and ability to adapt to new cultures and environments.
China is one of the most popular study abroad destinations for international students. Many students choose to study in China with the expectation of better employment opportunities in fields such as travel, news media, academics, diplomatic work, financial, trade, banking and a lot more. International companies are competing for talents with Mandarin Chinese skills to be placed as executives for their China ventures. With China as an emerging economic superpower, understanding the Chinese language and the value acquired by speaking Chinese is becoming increasingly important.
4. Indonesia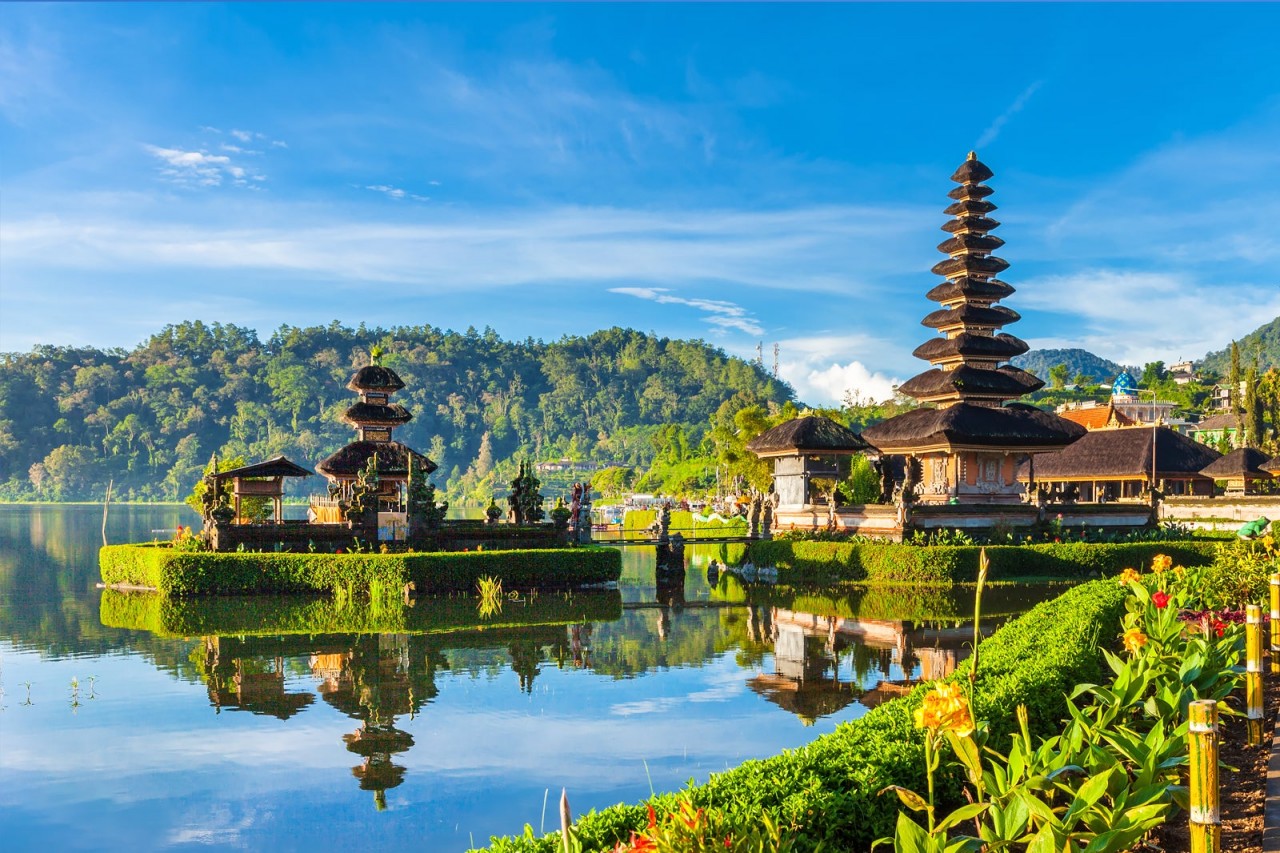 Photo: Hotels Australia
Home to more than 17,000 islands and a fifth of the world's coral reefs, Indonesia's natural beauty will blow you away. Step into a boat and witness wild Komodo dragons, hike the volcanic Mount Bromo at sunrise, and dive underwater into an old shipwreck swarming with exotic marine life. A variety of ornate temples are scattered throughout the islands, including the world's largest Buddhist temple, Borobudur. Do you love cuisine with fresh herbs and vibrant spices? Head into a warung for some nasi goreng and satay that will light up your tastebuds. Or, sip on a cup of velvety Indonesian coffee. The 700 languages spoken across the islands makes Indonesia the world's second most linguistically diverse nation, and in our own ranking, the best place in Asia to learn a new language. So, pack your swimsuit and begin a bright future at one of many excellent universities in Indonesia.
5. Vietnam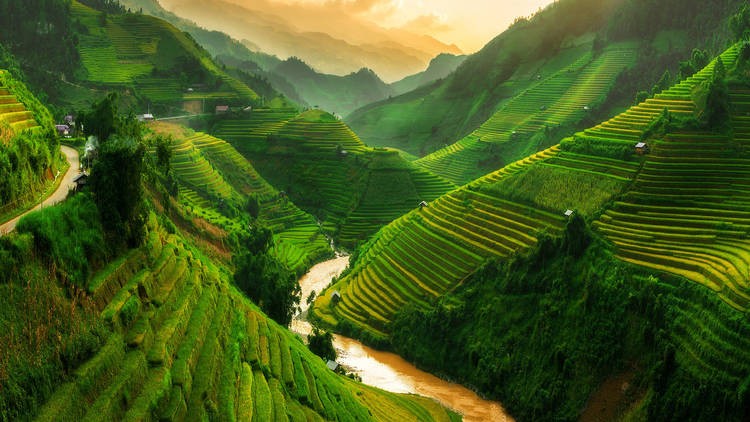 Photo: Time Out
Vietnam is one of the most underrated study abroad destinations in Asia. In the past few years Vietnam has become an ideal study destination for international students on a budget. In addition to the cheap living costs, the country has incredible culture and is filled with friendly locals.
Vietnam is ranked among the fastest-growing countries in the world. It's largest city, Ho Chi Minh City is one of the most dynamic cities in the world. It is in constant change and has increasing education and career opportunities. Ho Chi Minh City is a place where you discover something new every day.
Vietnam is one of the most economically and politically stable countries in Asia. It has also been one of the best surviving countries during the COVID-19 outbreak.
Whether you want to dive in to the vivid city life or escape to the countryside – Vietnam has it all. The endless plantations and breathtaking coastline reaching all the way to the borders of China and Cambodia are a sight for sore eyes. Ho Chi Minh City is lively and filled with vibrant cultures, friendly people and not to mention the magnificent skyscrapers. You can also take a breather in the city and admire the beautiful botanical gardens.
Vietnam is a fairly inexpensive travel destination compared to other popular destinations in Asia. Living, studying and traveling is cheap and the country is considered to be very student-friendly. Ho Chi Minh City is filled with affordable accommodation options and street food. There is also a lot to do in the big city. You can visit the popular and unique attractions, outdoor markets or try different activities.
6. Singapore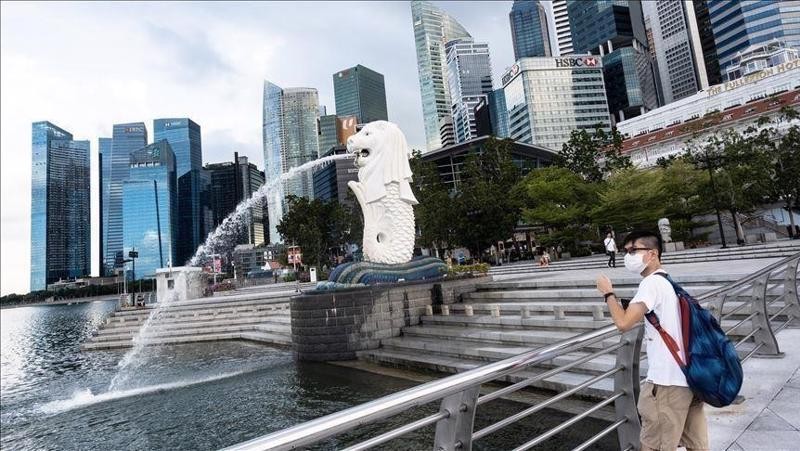 Photo: VnEconomy
One of the most popular destinations students consistently chose for their studies abroad is Singapore. While this may sound surprising at first, once you learn about everything Singapore has to offer and the many opportunities for students, it seems like the obvious choice!
First, Singapore was ranked as the 15th best city in the world by QS Best Student Cities in 2019. It is also a leading global destination for business, innovation, and education. In fact, Singapore is well-known for its high-quality universities and exceptional student life conditions.
Singapore is also included, along with Switzerland, in the top two countries in the world for quality of life for expats, which means students will definitely benefit from studying abroad here.
And, this is the exact reason EHL chose Singapore for the site of its new EHL campus. Since EHL received the award for "Best Innovation in Education" at the Worldwide Hospitality Awards in 2019 for the Bachelor in International Hospitality Management program, Singapore is the obvious choice. The brand-new campus offers the perfect combination of a top-of-the-line Swiss-quality education and all the luxuries of the fast-paced Singapore lifestyle, for the perfect balance of a unique personalized education experience with exciting urban amenities. There simply isn't a more deserving destination for the top hospitality school in the world.
7. South Korea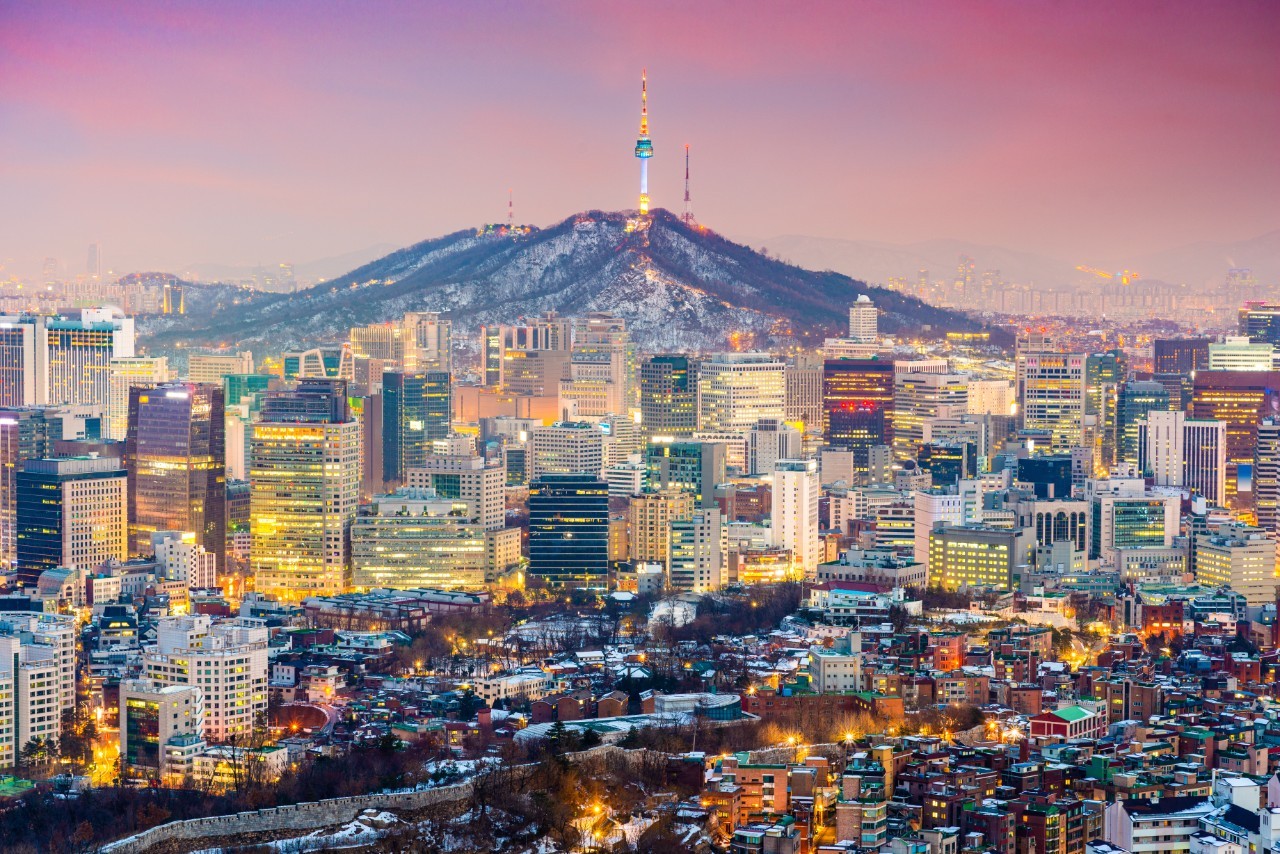 Photo: Adobestock
A leading Asian powerhouse in education, technology and tourism, South Korea is another 'Asian Tiger', full of diverse culture, ambition and independence. Boasting one of the largest economies in the region, South Korea has invested strongly in research and education. The country's higher education system was placed ninth in the system strength rankings, are South Korean universities are considered some of the most prestigious in Asia. The bustling and vibrant capital, Seoul, was ranked 10th in the Best Student Cities 2018, but nature-lovers will also be able to enjoy the country's mountain peaks, natural parks and dense forests. 58 South Korean universities feature in the top 500 of the Asian rankings this year, with KAIST – Korea Advanced Institute of Science & Technology, located in the technological center of Daejeon, the highest ranked at 12th.
8. Hong Kong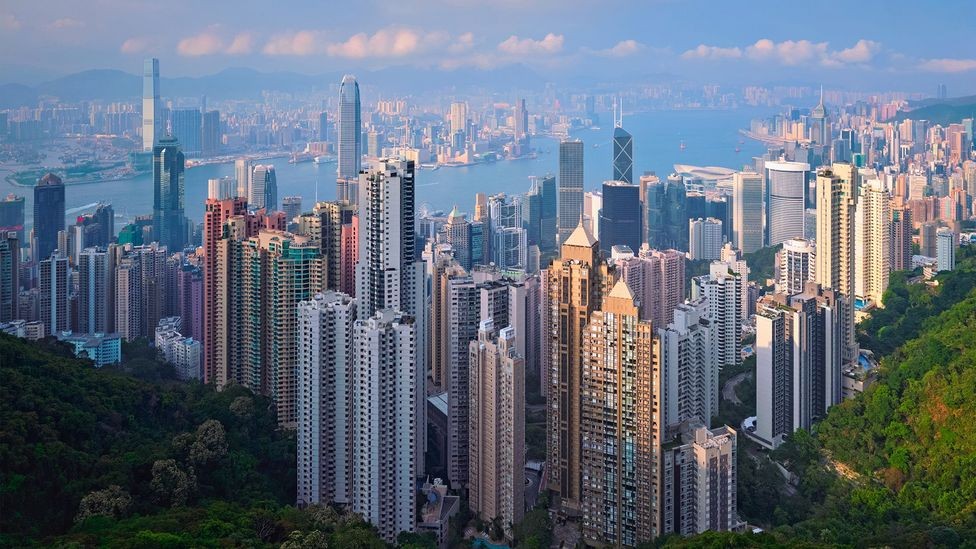 Photo: BBC
Heading to Hong Kong for the last of our list of best places to study abroad in Asia, this autonomous territory of China has become celebrated for its fusion of Eastern and Western culture, as well as being a major world hub for commerce, finance, trade and logistics. Hong Kong is an attractive option for many international students, with a range of reputed universities, use of English in both everyday life and education, easy access to mainland China, and a multicultural and forward-thinking society. With a higher education system which has been ranked 18th in the world, Hong Kong is another one of the four 'Asian Tigers', being one of the world's most significant financial centers. Hong Kong was ranked 12th in the Best Student Cities index, and of the eight universities in Hong Kong which feature in the Asian rankings, two are in the top 10, including University of Hong Kong (HKU) at fourth and Hong Kong University of Science and Technology (HKUST) at eighth.
9. United Arab Emirates
Photo: World Bank Group
The United Arab Emirates (UAE) is young, dynamic, and exciting - known for its incredible diversity, warm hospitality, political stability, economic vitality, safety, and religious tolerance.
Anyone can go to Europe, the Far East, or "Down Under", but the UAE is a relatively new destination undergoing constant and extreme transformation. Don't be one of the crowd – head to the UAE for a whole new kind of adventure!
Study in the UAE, and you will certainly learn a lot about the Emirati culture. However, Emiratis only make up approximately 20% of the country's population, with the remainder coming from all over the Arab-Islamic world, and beyond! While most people speak English, walk the streets and you will hear conversations in Arabic, Farsi, Urdu, Tagalog, English, and any number of other languages. You will come away from this study abroad experience with a wide knowledge and insight into a broad range of world cultures. The UAE is the place to discover the real meaning of the word internationalization.
There are a range of study abroad opportunities, from large public universities to smaller private colleges, and everything in between. Many of these will be accredited both by the UAE's Ministry of Higher Education and Scientific Research (MOHESR), and by an accrediting agency in another country. For example, the American University of Sharjah (AUS) is accredited jointly by MOHESR and by the Middle States Association of Colleges and Schools in the US. Not only that, but AUS's individual programs are accredited to the "gold-standard" within the US system (i.e. AACSB, ABET, and NAAB). This means that students can continue on with their major studies in confidence at a high quality university, while experiencing all of the benefits and adventure that study abroad in the UAE has to offer.
10. India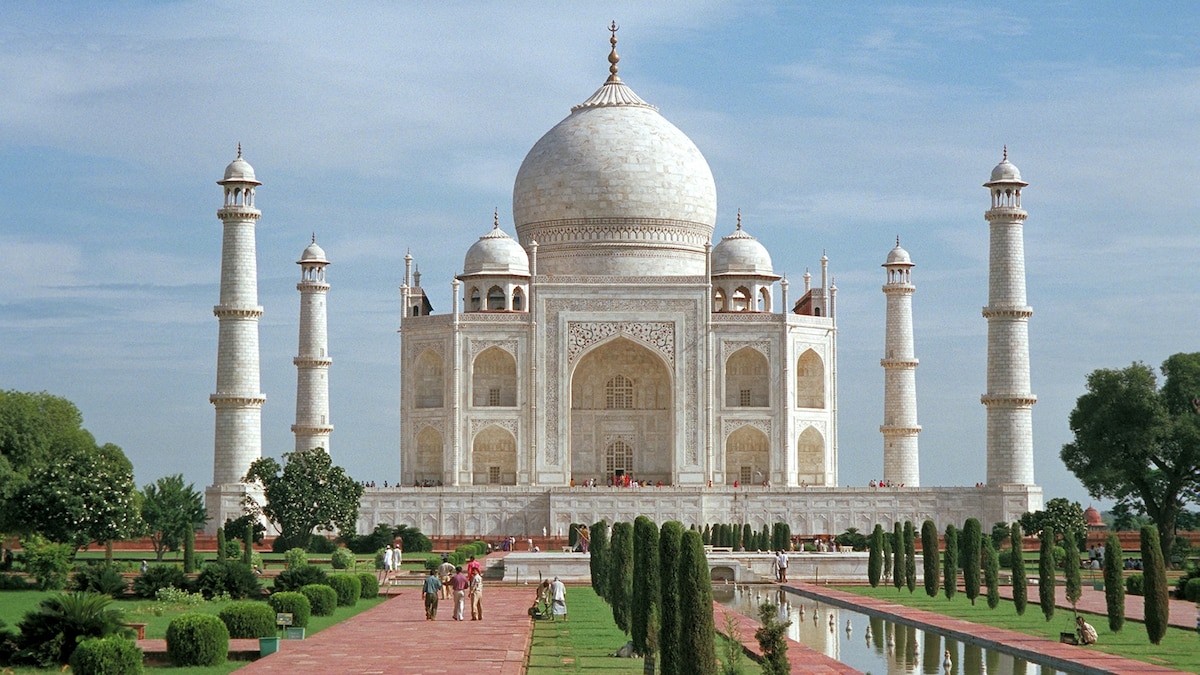 Photo: National Geographic
Do you dream about the gleaming marble of the Taj Mahal? Or perhaps the laid-back beaches of Goa along the Arabian sea are more your style? Whether you prefer hiking the Himalayas or visiting wildlife sanctuaries, peaceful islands or bustling cities, yoga getaways or an absolute adventure - India has you covered. As festivals are at the heart of this spiritual country, opportunities to see Indian culture at its finest are plenty. Partake in the ancient festival of Holi, also known as the Festival of Colours, and don't miss Diwali, the Festival of Lights, which celebrates the victory of good over evil. India is also extremely multicultural, with many regional differences and 22 separate official languages. Yet, studying anywhere in India means that your daily curries are accompanied by life-changing experiences in a country known for its marked contrasts and deep cultural heritage. Expect the unexpected and enjoy all that India has to offer!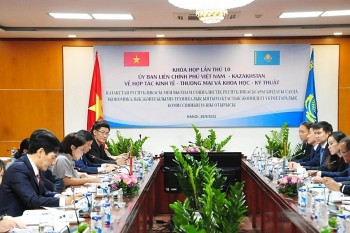 Friendship
The 10th session of the Vietnam-Kazakhstan Intergovernmental Committee on economic-trade and scientific-technical cooperation was held in Hanoi on September 26.