Top 10 Strongest Wrestlers In WWE History Of All Time
WWE is one of the most favorite sports all around the world. From John Cena to Randy Orton, here are the 10 strongest wrestlers in WWE history of all time.
World Wrestling Entertainment, Inc., commonly shortened to WWE, is an American integrated media and entertainment company that is primarily known for professional wrestling. WWE has also branched out into other fields, including film, American football, and various other business ventures.
Many people, from the mid-1990s to the 2020s, who began following the WWE, have lived through an era that has seen massive fans following their wrestlers and the intensity of fans for WWE have spreaded all over the world. WWE has become a global brand by many iconic stars.
These are 10 strongest wrestlers in WWE history of all time.
1. Hulk Hogan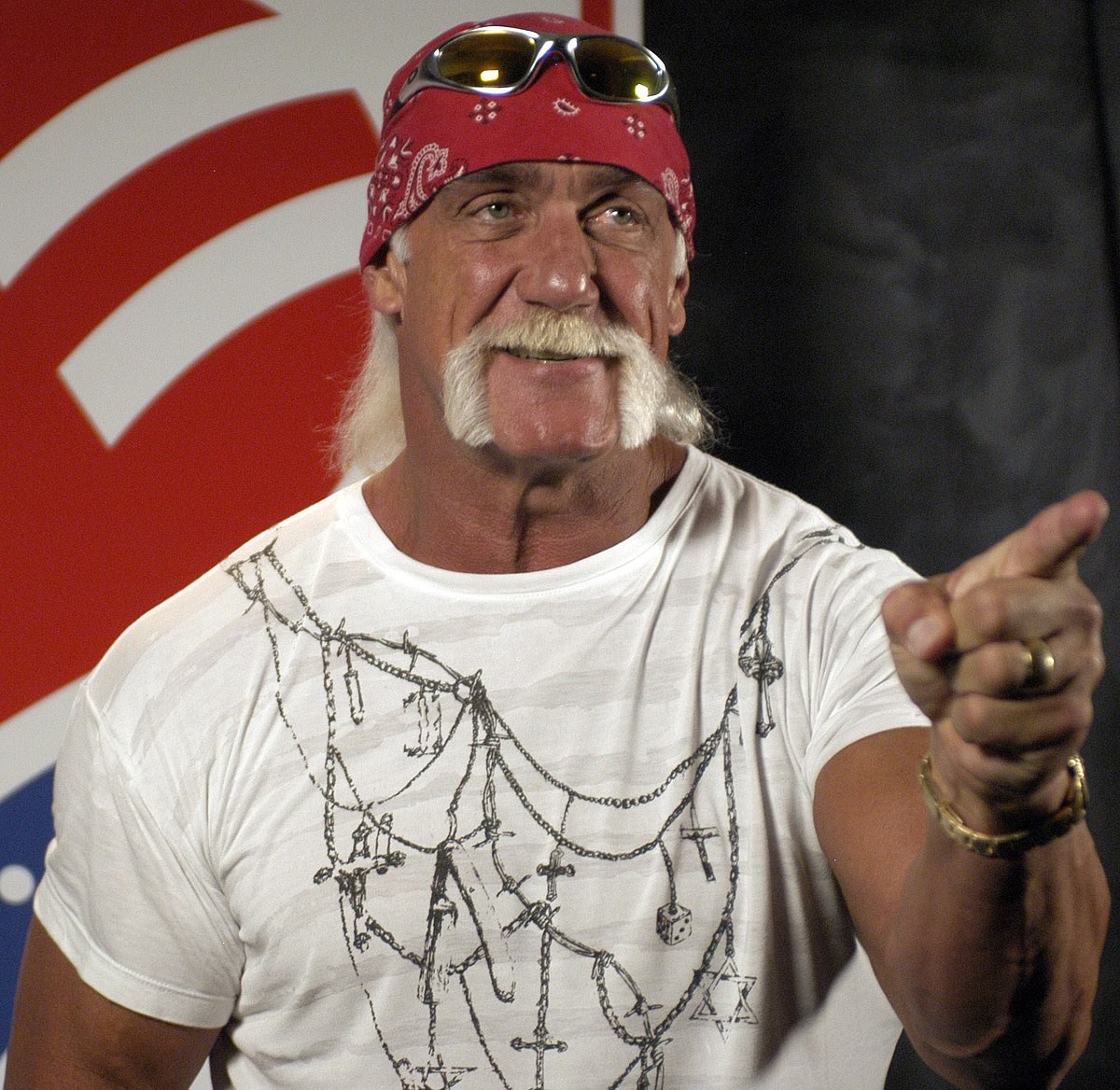 Photo: Wikipedia
Terry Gene Bollea, popularly known by his ring name Hulk Hogan, is an American professional wrestler, musician, actor, television personality, and entrepreneur. The wrestler can be easily recognized by his large frame, long white hair, handlebar moustache, and trademark feather boas. Growing up, he was an aspiring musician and a baseball player, but later chose wrestling as his forte. He received his training from the famous trainer Hiro Matsuda; on the first day of training, Matsuda broke Hulk Hogan's leg. Hogan returned as soon as his leg healed and in doing so, earned the respect and admiration of the coach. Upon joining WWF, Vince McMahon wanted his character to be a red-haired Irish wrestler and wanted him to dye his blonde hair, to which Hogan refused. Eventually, he became very popular and garnered huge fan following who he referred to as Hulkamaniacs. He also became famous for his four "demandments": training, saying prayers, eating vitamins, and believing in oneself. His career got a big boost early on when he appeared alongside Sylvester Stallone in Rocky III.
Hulk Hogan was inducted into the WWE Hall of Fame in 2005. Hulk Hogan become a 12-time world champion: six times with the WWE and another six with the WCW (World Championship Wrestling).
2. The Undertaker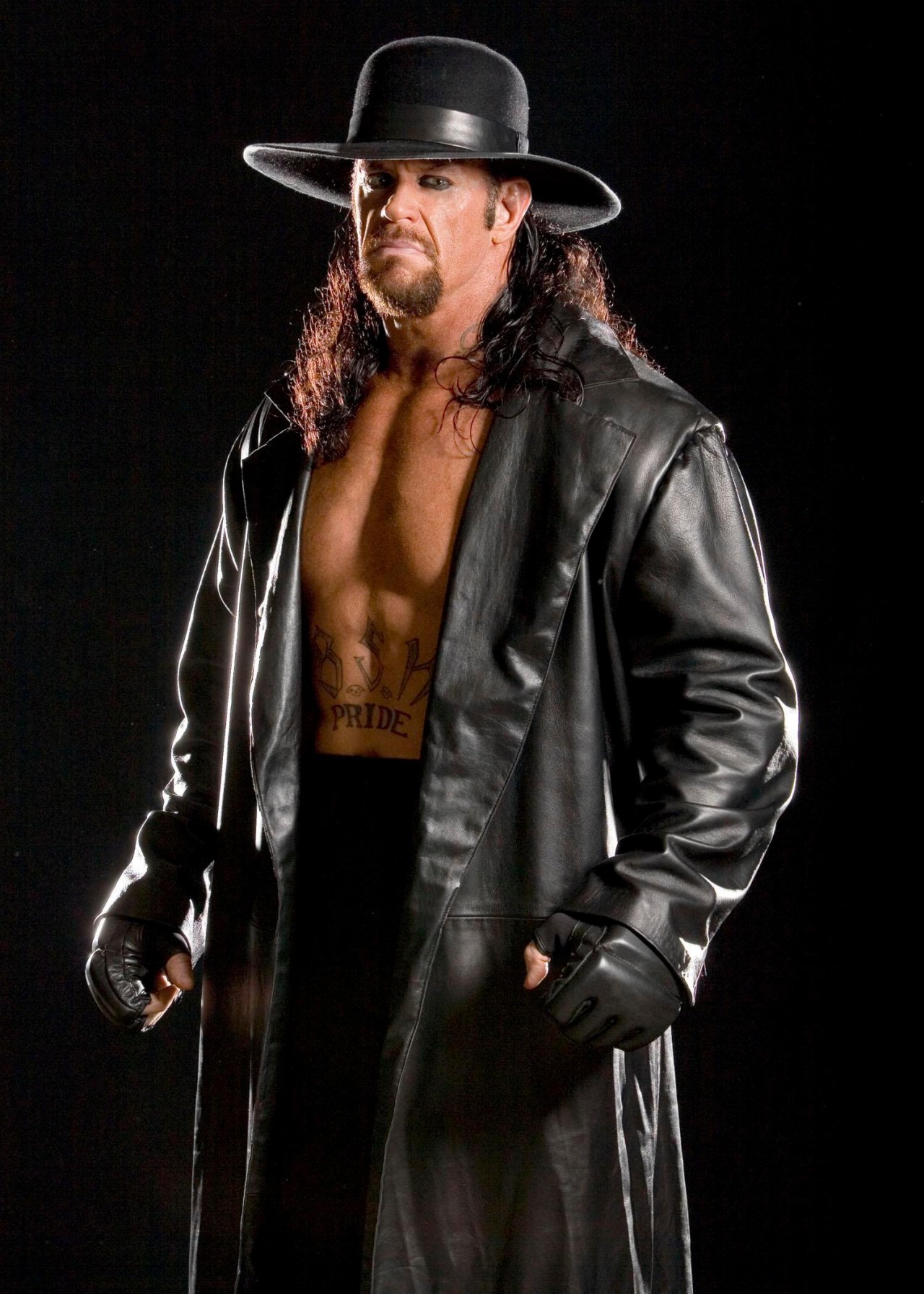 Photo: The Sun
The Undertaker is an American professional wrestler. He is a four-time 'WWF/E Champion' and a three-time 'World Heavyweight Champion.' Considered to be one of the most popular wrestlers in the world, he began his wrestling career with 'World Class Championship Wrestling' (WCCW) in 1984. He became associated with 'WWF' (WWE from 2002) in 1990 and has worked for the promotion since then, becoming WWE's longest-tenured performer. Born as Mark William Calaway in Texas, he took a special interest in sports. He played basketball for his high school team and then played college basketball while studying at the 'Texas Wesleyan University.' He ventured into wrestling in 1984, and over the next few years adopted a variety of gimmicks and ring names in order to create a successful image for himself. He assumed the ring name 'The Master of Pain' in 1989 and eventually started calling himself 'The Punisher.' While working with the 'World Championship Wrestling' (WCW), he adopted the ring name 'Mean Mark Callous,' a name devised for him by Terry Funk. However, it was only after joining the 'WWF' that he finally assumed the identity 'The Undertaker'—the name that catapulted him to international fame, making him one of the most popular wrestlers in the world.
In 1989, he won the 'USWA Unified World Heavyweight Championship' as 'Master of Pain.'
He won the 'WWF/WWE Championship' four times—1991, 1997, 1999, and 2002. He also won the 'WWF Hardcore Championship' in 2001.
3. Dwayne Johnson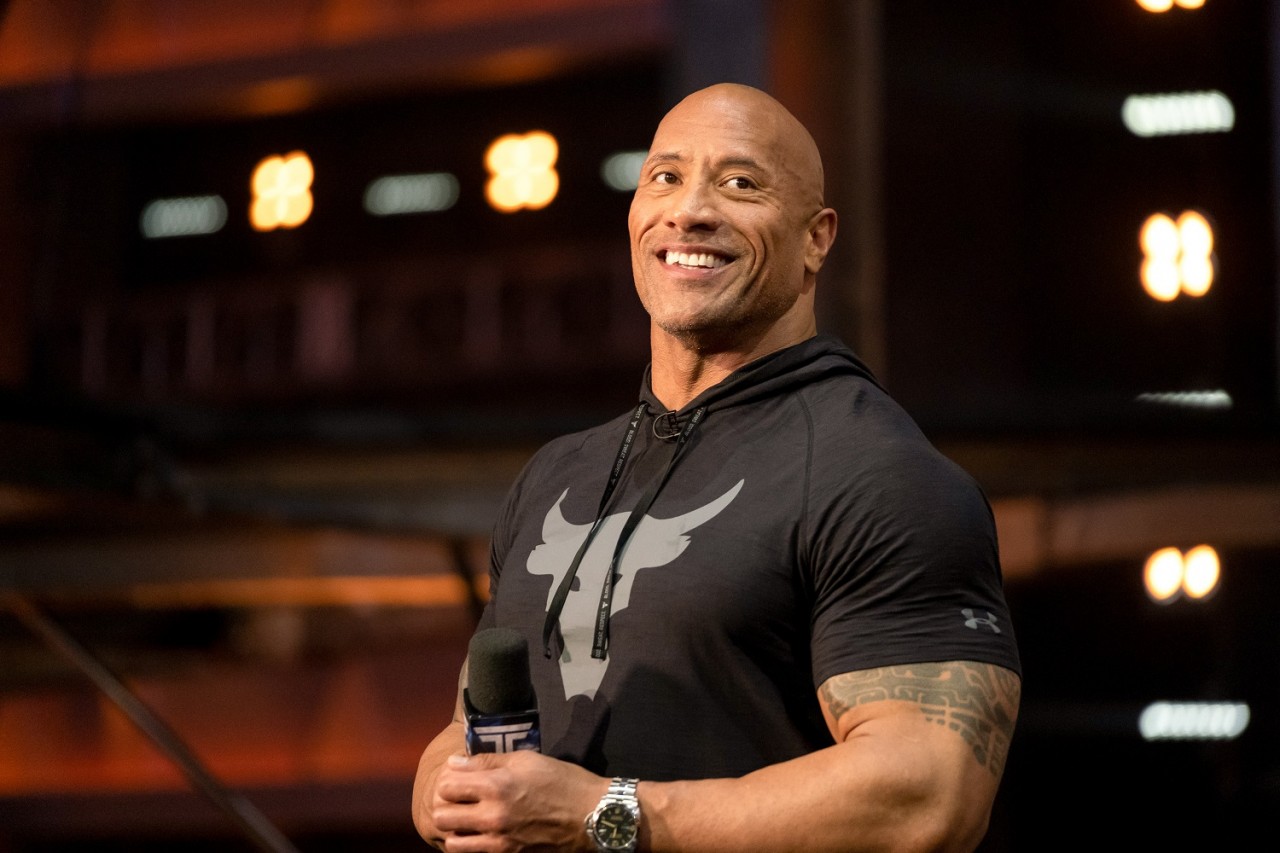 Photo: G.I
Dwayne Johnson is professional wrestler turned actor known for his appearance in the fantasy adventure film, 'The Mummy Returns'. A highly successful professional wrestler before making his foray into films, Johnson is also famous by his ring name, 'The Rock'. Born into a family of wrestlers, it comes as no surprise that he too made a name for himself in the sport. Athletic and inclined towards sports from a young age, he used to participate in many sporting activities as a school student. He played football for his high school and was also a member of the school's track and field and wrestling teams. He was a promising footballer and received a full scholarship from the University of Miami to play defensive tackle. He was hopeful of making it big as a professional footballer when an injury put a full-stop to his football ambitions. Though disappointed, he did not let this incident demotivate him and instead decided to become a wrestler. His father, a professional wrestler himself, began training the young man. Eventually he made his WWF debut and established himself as a successful wrestler. Due to his popularity coupled with his rugged good looks he started receiving offers from Hollywood studios and he began his acting career with the movie, 'The Mummy Returns'.
In 2001, he won the Teen Choice Awards in the category "Film – Choice Sleazebag" for the movie 'The Mummy Returns'.
The CinemaCon Awards 2012 honored him with the Action Star of the Year Award. He won the Kids' Choice Awards for Favorite Male Butt Kicker for 'Journey 2: The Mysterious Island' in 2013.
4. Stone Cold Steve Austin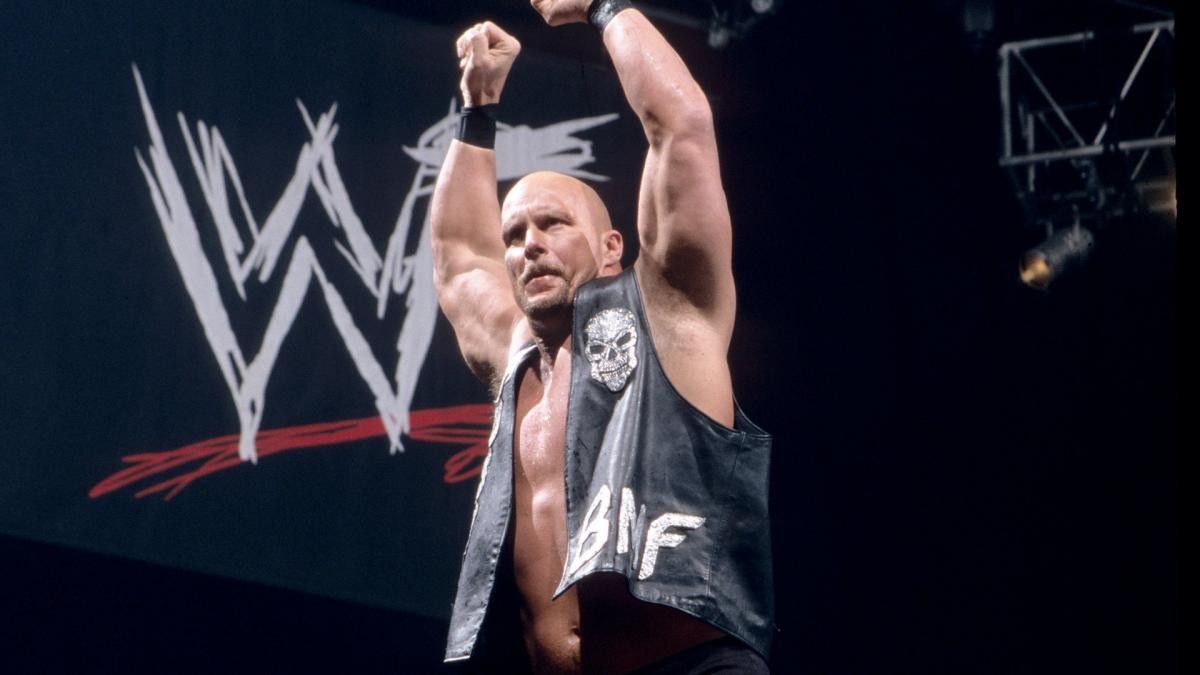 Photo: WWE
WWE Legends presents Biography: "Stone Cold" Steve Austin. Directed by Jake Rogal and Executive Produced by Jason Hehir ("The Last Dance," "Andre The Giant"), the film traces the story of the man who became WWE's biggest star in the 90s. "Stone Cold" Steve Austin's authentic, fiery personality epitomized WWE's "Attitude Era" and transformed him into a pop culture icon. After nearly being paralyzed by a neck injury, Austin made one of the greatest comebacks in WWE history. He was inducted into the WWE Hall of Fame in 2009.
The late 1990s and mid-2000s era belonged to Stone Cold, whose persona drove him to turn into the foremost WWE genius among WWE Universe.
The quarrel with Vince Mc Mahon, the WWE Chairman, still remains one of the greatest controversies in history.
Stone Cold has stowed many achievements in the wrestling industry thus placing him as one of the top WWE wrestlers of all time.
He achieved a total of 19 championships during his vocation, where Stone was given the honorable title of the popular World Heavyweight Championship six times, a double-cross Intercontinental Title, along with a Tag Team Champion for four times in a row.
He was also awarded as the Triple Crown champion in World Wrestling Entertainment.
He even bagged the King of the Ring competition in 1996, just like 1998, 1997, and 2001 Royal Rumble championships, which made him the chief personality to acquire the battle thrice.
5. Shawn Michaels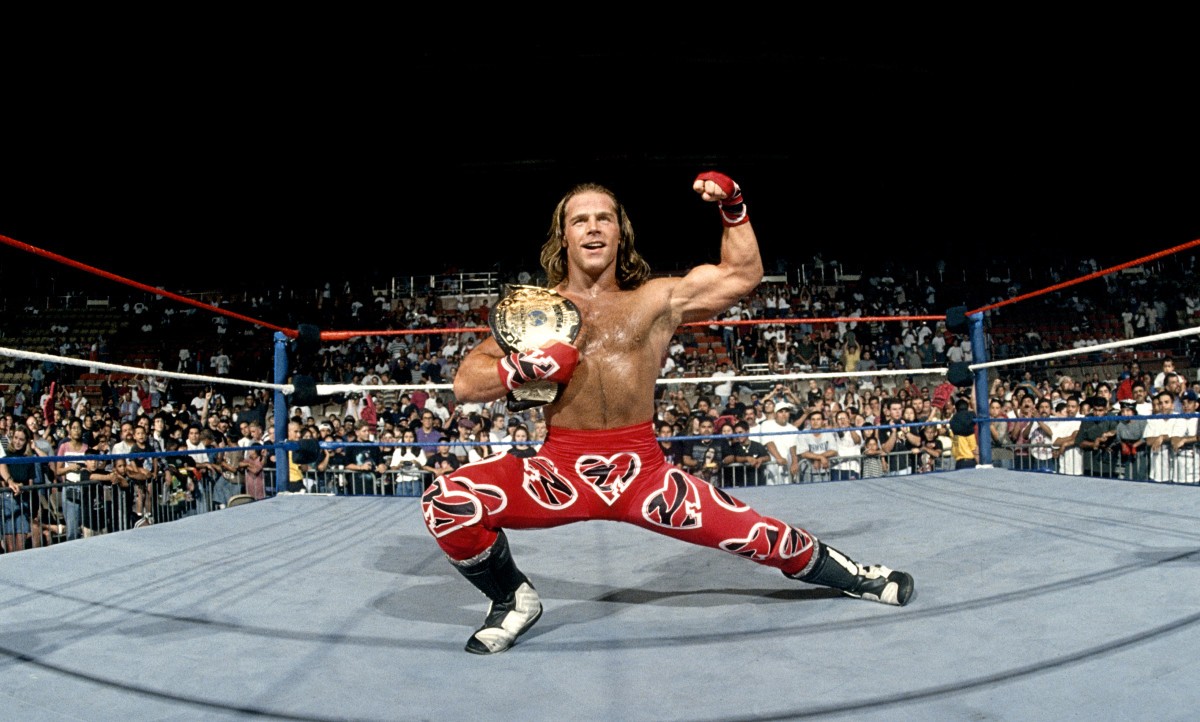 Photo: WWE
Shawn Michaels is one of WWE's greatest performers and most enduring villains. He was inducted into the WWE Hall of Fame in 2011.
Growing up in a military family, Shawn Michaels moved around frequently before settling in San Antonio, Texas. Although his high school didn't have a wrestling team, Michaels decided at 12 years old that he wanted to be a professional wrestler. After later dropping out of Southwest Texas State University, he made his professional wrestling debut in October 1984. He and tag team partner Marty Jannetty wrestled as The Midnight Rockers in the AWA before joining the now WWE as The Rockers. The duo parted ways in 1992, and Michaels took on the "Heartbreak Kid" persona, competing until he suffered a serious back injury in 1998. Following four years in retirement, Michaels returned to the WWE in 2002 and continued to wrestle until 2010. The WWE Hall of Famer has a wife named Rebecca, with whom he shares two children.
After battling drug and alcohol addiction for about a decade, Michaels started a family in San Antonio, got sober, and found religion. More than four years into his retirement, Michaels says he prayed his back pain away, and returned to professional wrestling at SummerSlam 2002 in a match with Triple H. He went on to wrestle for eight more years before a final watch with The Undertaker at WrestleMania XXVI in March 2010.
Since retiring from the ring, Michaels has served as a key contributor to NXT, which he says began as a developmental brand that grooms WWE superstars.
6. John Cena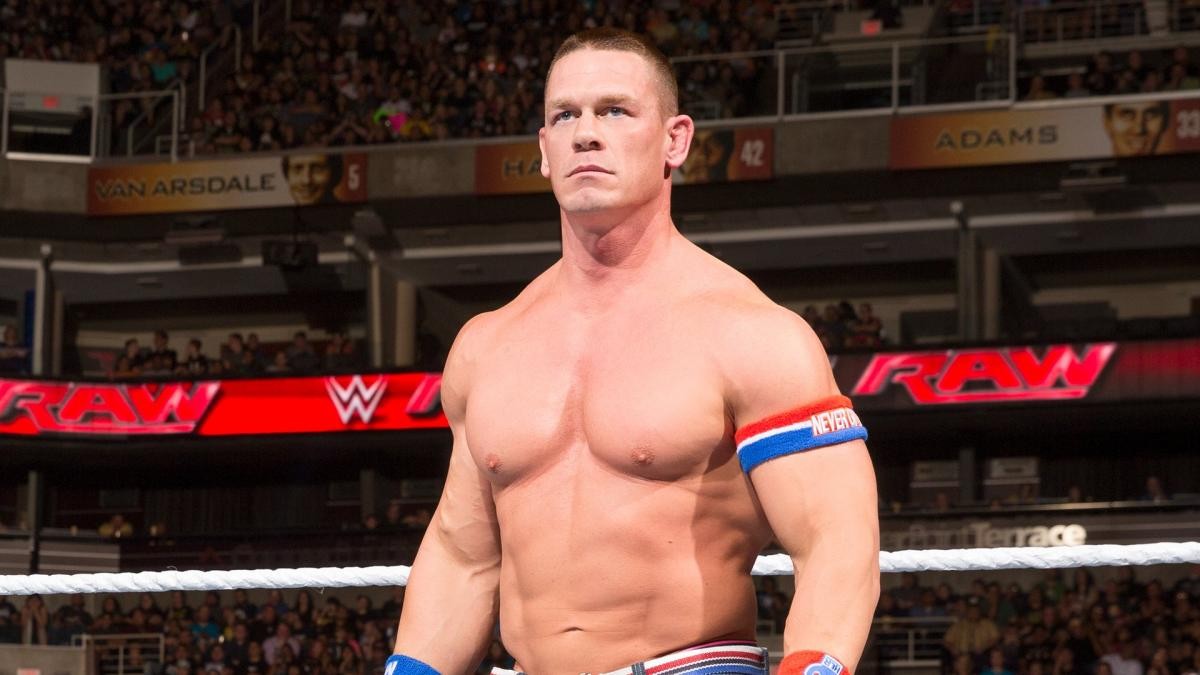 Photo: WWE
John Cena, an American professional wrestler, rapper and actor, is arguably WWE's most successful superstar. Cena became interested in professional wrestling after being encouraged by a gym employee at Gold's Gym in Venice Beach. He garnered a sizeable fan following appearing on the UPN reality TV show 'Manhunt', and later became a part of the WWE main roster. He rose to fame after beating JBL to win his first WWE Championship. He went on to win 25 championships throughout his career to become one of the greatest WWE stars of all time. He swayed his fans by donning various personas, including the semi-robotic 'The Prototype' and the rapper 'Doctor of Thuganomics'. He has emerged as a successful actor with films like 'The Marine', '12 Rounds', 'The Reunion', 'Trainwreck', and 'Sisters'. His television credits include 'Total Divas', which has his partner Nikki Bella in the main cast, and its spin-off 'Total Bellas'. On the personal front, he is currently engaged to WWE superstar Nikki Bella.
Touted as the greatest WWE star of all time by industry veterans, John Cena is popular to his fans for his work outside wrestling as well. Cena, who became WWE's highest paid wrestler in 2016, has also released a rap album titled 'You Can't See Me', and has acted in films like 'The Marine', '12 Rounds', 'The Reunion', 'Trainwreck', and 'Sisters'.
7. Ric Flair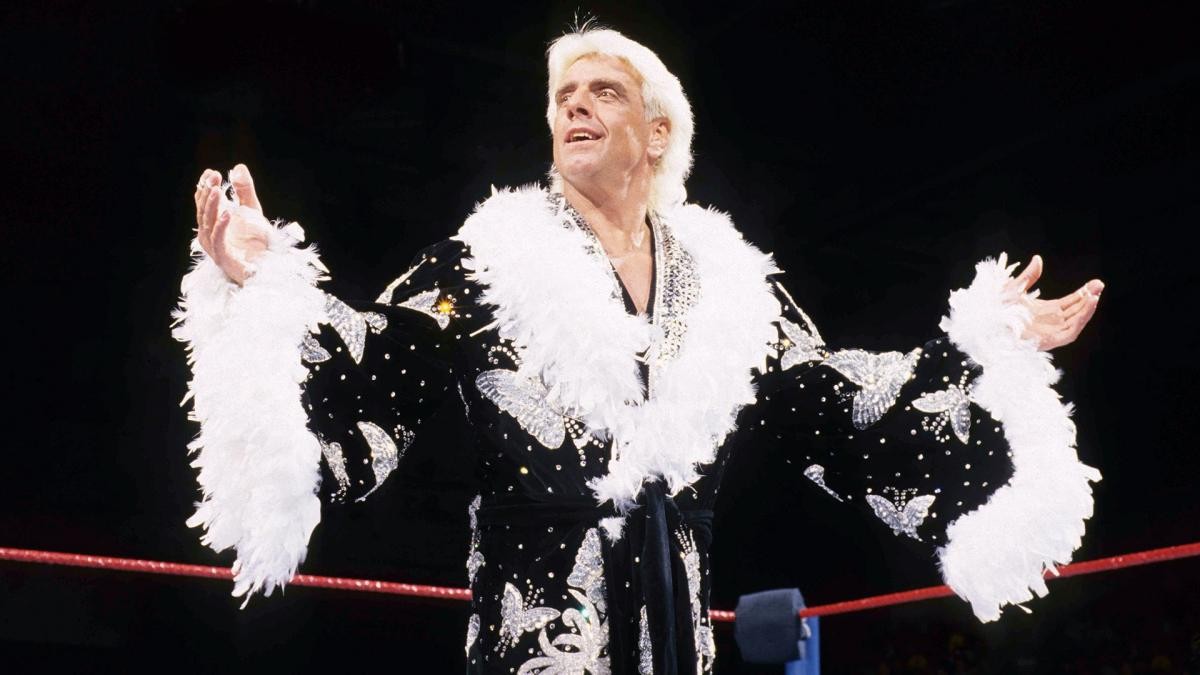 Photo: WWE
Popularly known by the moniker 'The Nature Boy', Ric Flair is a retired professional wrestler most famous for his extravagant lifestyle with an addiction to alcohol and women. He was once the face of National Wrestling Alliance (NWA ) and World Championship Wrestling (WCW) and is regarded as one of the greatest wrestlers of all time. The first ever WCW champion, Flair has held the World Championship for a record 16 times. His tumultuous life involves strained relationship with his adoptive parents, multiple injuries, four failed marriages, and the heart-breaking loss of a son. In a career spanning over 40 decades, he has broken several records and created new records by winning numerous championships. Flair has seen the highest of highs and the lowest of lows in a wrestlers' career but is still unwilling to 'retire' from this sport as he considers wrestling to be his first love. It is his sheer passion for wrestling that prompted him to wrestle for Total Nonstop Action Wrestling (TNA) even years after officially retiring from wrestling. However, he later admitted that wrestling for TNA was his 'number one' regret of his career. Flair is now often seen in WWE in support of his daughter Charlotte.
Ric Flair is the only two-time inductee of the WWE 'Hall of Fame'. The first time he was inducted with the class of 2008 for his contribution to wrestling as an individual wrestler and the second time in 2012 as one of the members of the team 'The Four Horsemen'.
8. Triple H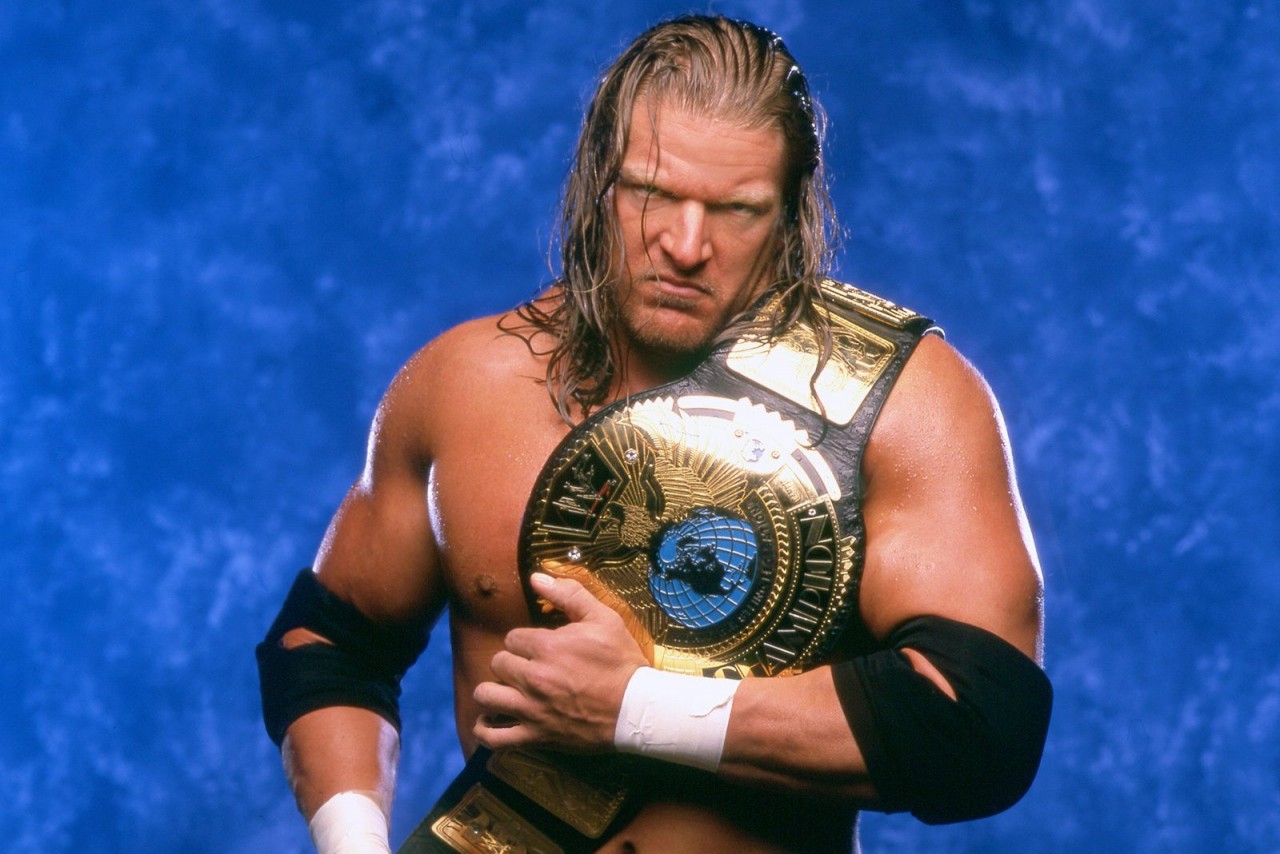 Photo: Breacher Report
Triple H is the ring name of American professional wrestler, business executive, and actor Paul Michael Levesque who has held a total of 14 world championship titles, the all-time third-highest after Ric Flair and John Cena. Throughout his career, he earned a total of 25 championship titles including nine 'WWF/WWE Championships', five 'WWE World Heavyweight Championships', and two 'Royal Rumbles'. He is well-known for his finishing maneuver, the 'Pedigree'. He later joined the WWE headquarters in Stamford, Connecticut as an Executive Senior Advisor and was named Executive Vice President, Talent, Live Events and Creative. He reportedly helped a number of younger wrestlers, including John Cena, Randy Orton, Batista, Jeff Hardy, Brock Lesnar, Daniel Bryan and Roman Reigns, by intentionally losing high-profile matches. He also received praise for recruiting fresh talents through his WWE NXT brand. As an actor, he has appeared on films like 'Blade: Trinity', 'The Chaperone' and 'Inside Out'. With his wife Stephanie McMahon, he created the 'Connor's Cure' cancer fund in honor of an eight-year-old WWE fan who succumbed to the disease. He also wrote the book 'Making the Game: Triple H's Approach to a Better Body'.
9. Kane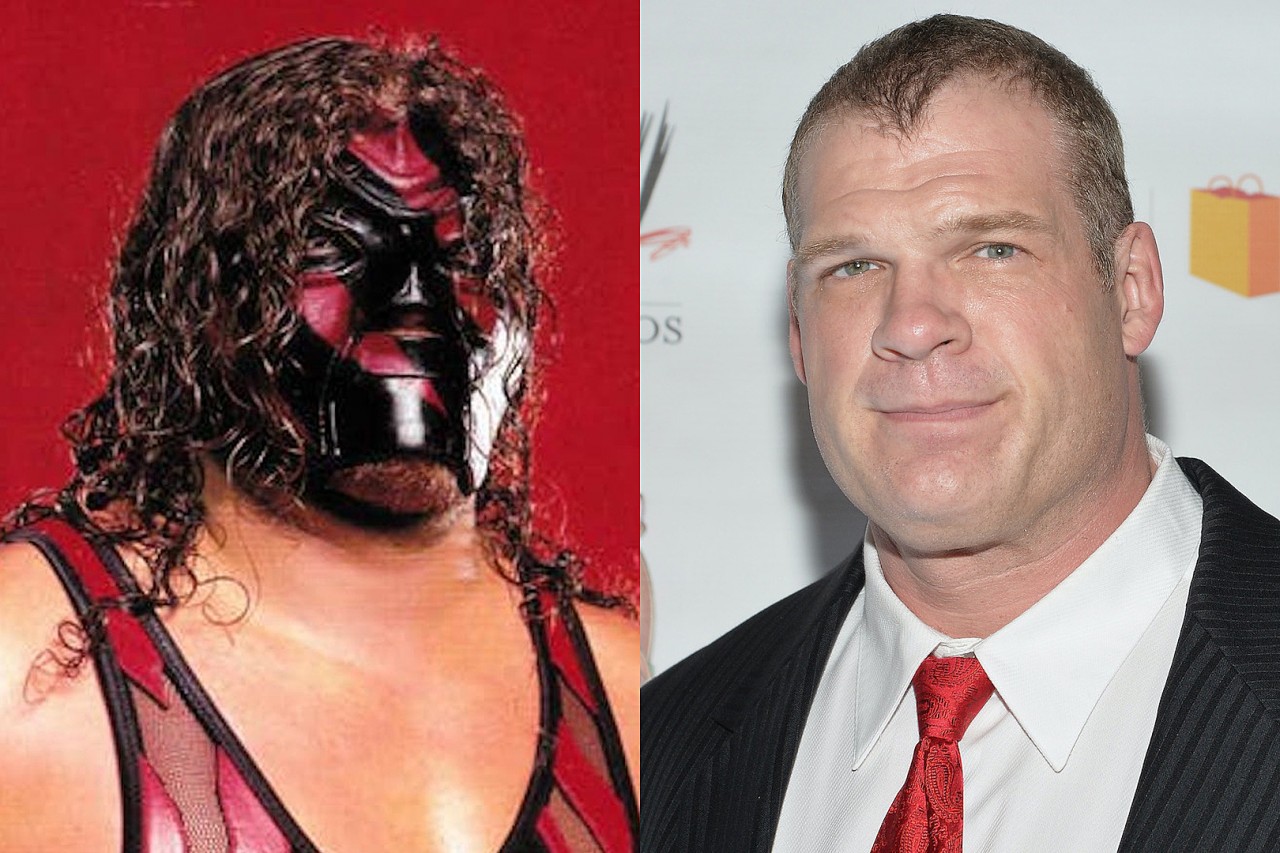 Photo: Loudwire
Jacobs was relaunched in the year 1997, coached well by the famous Ray Candy and Dean before getting into the wrestling arena. One of the most famous 'Hell in a Cell' matches happened when Jacobs was launched as the great wrestler, Undertaker's brother, which cost the Undertaker his brawl against Shawn Michaels. He was the third Grand Slam Champion, making him one of the best WWE wrestlers ever.
Furthermore, Kane is the eighth Triple Crown champion in WWE history. At WrestleMania, he won the famous ECW Championship and set a precedent by defeating Chavo Guerrero in less than 12 seconds.
This is not the only record Kane has broken in his profession, as he wiped out a sum of 11 wrestlers at the 2001 'Royal Rumble.' Right up till today, that record has still not been broken.
10. Randy Orton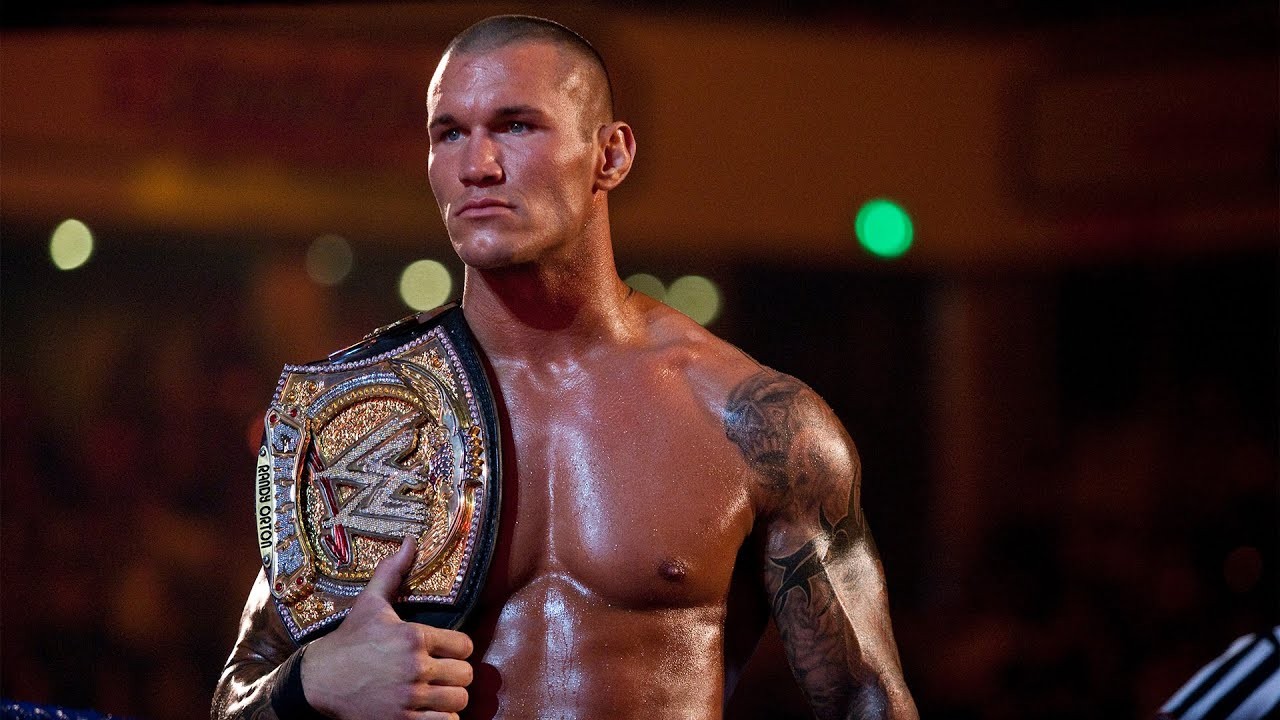 Photo: WWE
At the age of 24, he was awarded as the youngest world champion in WWE history after securing the World Heavyweight Championship from Chris Benoit.
With this success, he left the Evolution along with a dispute with his previous stablemates started. In 2006, Orton united with Edge in a label group known as Rated-RKO.
During his underlying years in WWE, Orton's moves were that of "the Legend Killer," a youthful and arrogant ability who disregarded and typically crushed a few legends. His tenure has contained 13-World Title victories.
Orton, from 2006 onwards, turned out to be unquestionably dependable to WWE. He was the person that WWE could easily position the whole organization/brand around inside a minute's notice – this is, and will consistently be, madly significant to WWE. The most important thing is- Orton has discovered his joy, and the previous Legend Killer has set himself as an established legend.
The Best WWE Wrestlers In The World

WWE has been a famous sport around the world, and these wrestlers have made a great name for themselves, including John Cena, The Rock, Seth ...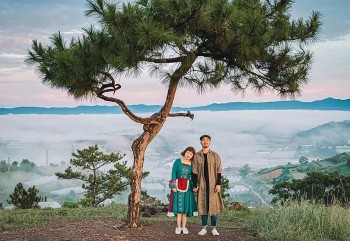 Travel
Three local cities are set to be presented with the ASEAN Clean Tourist Awards 2022.