The Best WWE Wrestlers In The World
WWE has been a famous sport around the world, and these wrestlers have made a great name for themselves, including John Cena, The Rock, Seth Rollins, and others.
World Wrestling Entertainment, Inc., commonly shortened to WWE, is an American integrated media and entertainment company that is primarily known for professional wrestling. WWE has also branched out into other fields, including film, American football, and various other business ventures. The WWE name also refers to the professional wrestling promotion itself, which was founded in 1952 as the Capitol Wrestling Corporation. It is the largest wrestling promotion in the world with the roster divided up into two primary traveling brands, and a secondary developmental brand.
After a few years, pro wrestling became a popular event that could be compared to baseball and wrestling in popularity. From the 1960s and 1970s through the old period to the New age, we've witnessed some of the best wrestlers in WWE history.
Here are the best WWE wrestlers in the world.
1. Steve Austin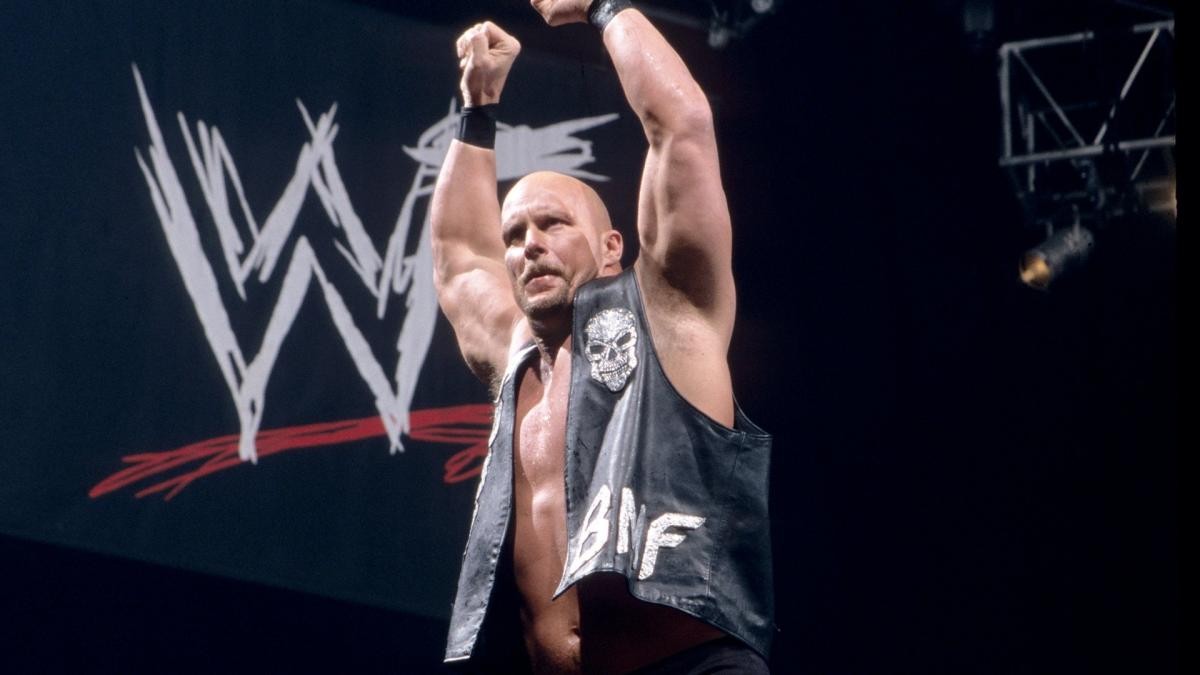 Photo: WWE
Steve Austin (born Steven James Anderson, December 18, 1964; later Steven James Williams) is an American television host, actor, and retired professional wrestler who competed under the name "Stone Cold" Steve Austin. He is widely regarded as one of the greatest and most influential professional wrestlers of all time. Austin was integral to the success of the Attitude Era in the WWF, an industry boom period in the late 1990s and early 2000s.
Austin started his professional wrestling career after playing college football at the University of North Texas. He became "Stunning" Steve Austin in World Championship Wrestling (WCW) from 1991 to 1995, using the character of a handsome man who relied on his good looks and flowing blond hair, and during 1993 he made up one half of the tag team The Hollywood Blonds alongside Brian Pillman. After a brief stint in Extreme Championship Wrestling (ECW) in late 1995, he signed with the World Wrestling Federation (WWF, now WWE) as The Ringmaster. The following year, having grown a goatee and shaved his head, he was repackaged as "Stone Cold" Steve Austin. After this character change, he gained significant mainstream popularity as a brash, vulgar, beer-drinking antihero who routinely defied the establishment and his boss, then-WWF chairman Vince McMahon. Austin thus became the "poster boy" of the Attitude Era. He was forced to retire from in-ring competition in 2003 due to multiple knee injuries and also a serious neck injury. Throughout the rest of 2003 and 2004, he was featured as an on-screen authority figure of Raw.
Austin held 19 championships throughout his wrestling career. He is a six-time WWF Champion, a two-time WWF Intercontinental Champion, a four-time WWF Tag Team Champion, and a one-time Million Dollar Champion in WWE. In WCW, he was a two-time WCW World Television Champion, a two-time WCW United States Heavyweight Champion, a one-time WCW World Tag Team Champion, and a one-time NWA World Tag Team Champion.
2. The Rock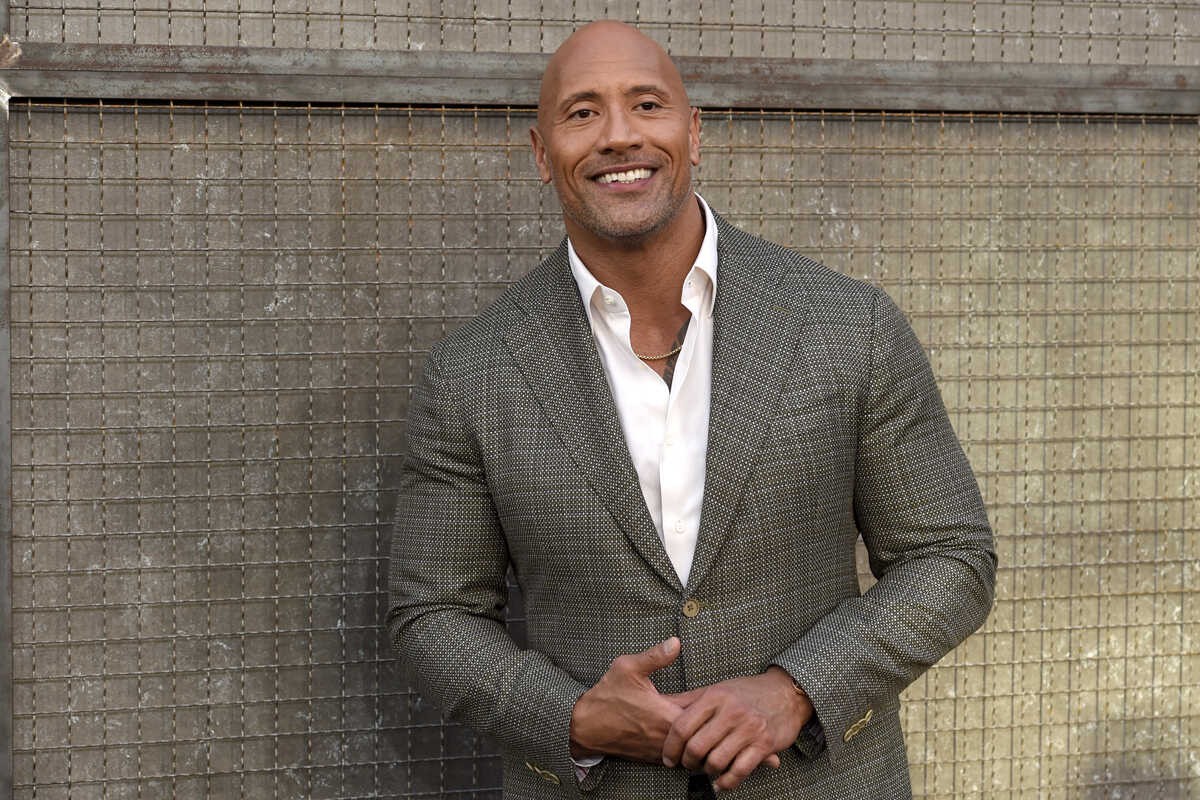 Photo: Getty Images
Dwayne Douglas Johnson (born May 2, 1972), also known by his ring name The Rock, is an American actor, businessman, and former professional wrestler. Regarded as one of the greatest professional wrestlers of all time, he wrestled for WWE for eight years prior to pursuing an acting career. His films have grossed over $3.5 billion in North America and over $10.5 billion worldwide, making him one of the world's highest-grossing and highest-paid actors.
Johnson played college football at the University of Miami, and won a national championship in 1991. He aspired a professional career in football, but went undrafted in the 1995 NFL Draft. He signed with the Calgary Stampeders of the Canadian Football League (CFL), but was cut from the team in his first season. Part of the Anoa'i family, Johnson's father Rocky and maternal grandfather Peter Maivia were professional wrestlers, and he secured a contract with the World Wrestling Federation (WWF, now WWE) in 1996. He rose to prominence after developing the gimmick of a charismatic, boastful, trash-talker and helped usher in the Attitude Era, an industry boom period in the late 1990s and early 2000s. Johnson left WWE in 2004 and returned in 2011 as a part-time performer until 2013, making sporadic appearances until retiring in 2019. A 10-time world champion, including the promotion's first of African-American descent, he is also a two-time Intercontinental Champion, a five-time Tag Team Champion, the 2000 Royal Rumble winner, and WWE's sixth Triple Crown champion. Johnson headlined the most-bought professional wrestling pay-per-view (WrestleMania XXVIII) and was featured among the most watched episodes of WWE's flagship television series (Raw and SmackDown).
3. John Cena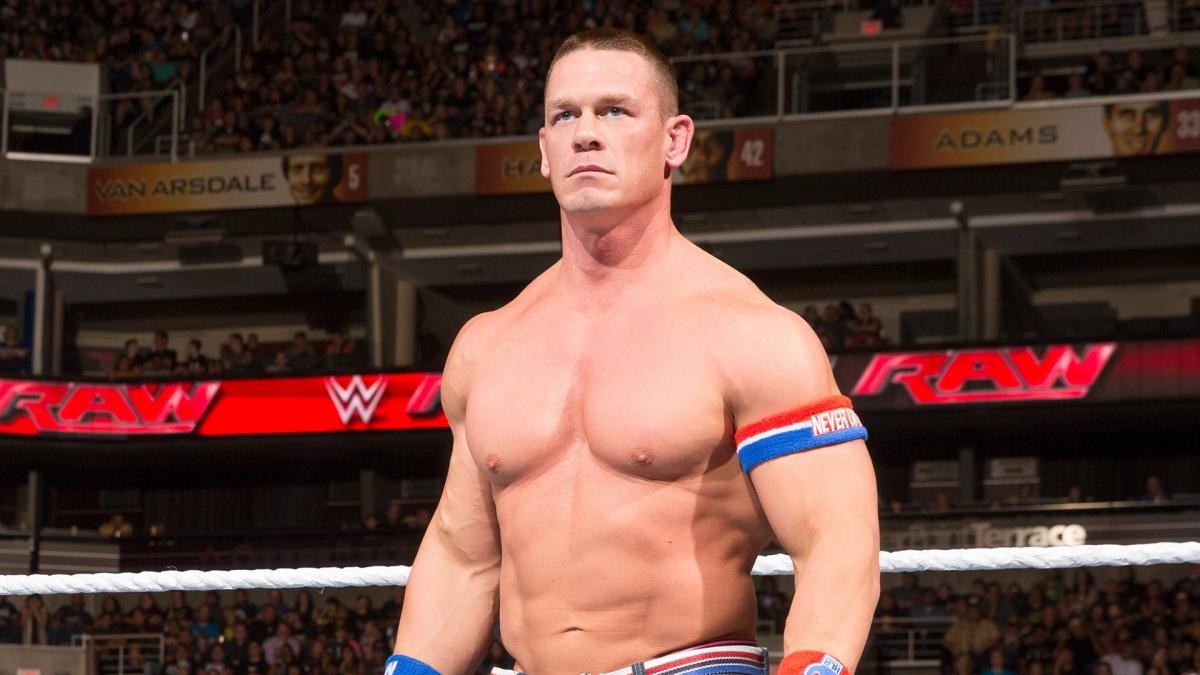 Photo: WWE
John Felix Anthony Cena Jr. was born on April 23, 1977, in West Newbury, Massachusetts. His father, John Cena, Sr., is of Italian descent, while his mother, Carol, is of English and French Canadian origin and is the daughter of baseball player Tony Lupien. He is the second child of his parents and has four brothers; Dan, Matt, Steve, and Sean.
John Cena, an American professional wrestler, rapper and actor, is arguably WWE's most successful superstar. Cena became interested in professional wrestling after being encouraged by a gym employee at Gold's Gym in Venice Beach. He garnered a sizeable fan following appearing on the UPN reality TV show 'Manhunt', and later became a part of the WWE main roster. He rose to fame after beating JBL to win his first WWE Championship. He went on to win 25 championships throughout his career to become one of the greatest WWE stars of all time. He swayed his fans by donning various personas, including the semi-robotic 'The Prototype' and the rapper 'Doctor of Thuganomics'. He has emerged as a successful actor with films like 'The Marine', '12 Rounds', 'The Reunion', 'Trainwreck', and 'Sisters'. His television credits include 'Total Divas', which has his partner Nikki Bella in the main cast, and its spin-off 'Total Bellas'. On the personal front, he is currently engaged to WWE superstar Nikki Bella.
4. Roman Reigns
Photo: Sportskeeda
Leati Joseph 'Joe' Anoaʻi, better known by his ring name, Roman Reigns, is an American professional wrestler from the famous Anoaʻi wrestling family. He is well-known for his appearance on 'WWE Raw' or 'Monday Night Raw,' and is presently signed with 'World Wresting Entertainment' (WWE). Leati is also a former Canadian footballer; he started his career as a collegiate footballer and went on to play the 'Canadian Football League' (CFL) before retiring from the sport in 2008. He later trained as a wrestler like the rest of his family and signed a deal with 'WWE' in 2010. His first roster debut was alongside Dean Ambrose and Seth Rollins as part of 'The Shield' and in 2014 he qualified to enter single competitions. He won the title of 'WWE World Heavyweight Championship' thrice and also won the 'United States Championship.' He became the face of 'WWE' in 2014 but was met with heavy criticism, and was controversially tagged as 'the most overrated wrestler' by 'Wrestling Observer Newsletter.' However, his accomplishments as an underdog have earned him a decent viewership and fan base. Roman Reigns has guest-starred in a few television shows. He has made cameo appearances in American action films 'Countdown' and 'Fast & Furious Presents: Hobbs & Shaw.'
5. Kevin Owens
Photo: Wrestling World
Kevin Yanick Steen (born May 7, 1984) is a Canadian professional wrestler currently signed to WWE, where he performs on the Raw brand under the ring name Kevin Owens.
Steen began his career in 2000, at the age of 16. Prior to joining WWE in late 2014, from 2007, Steen wrestled under his birth name for Ring of Honor (ROH), where he held the ROH World Championship and ROH World Tag Team Championship. Steen also wrestled extensively on the independent circuit for 14 years, most notably in Pro Wrestling Guerrilla (PWG), where he held the PWG World Championship a record three times, as well as the PWG World Tag Team Championship on three occasions. Steen also competed for International Wrestling Syndicate (IWS), where he held three times the IWS World Heavyweight Championship, All American Wrestling (AAW), where he held the AAW Heavyweight Championship; and Combat Zone Wrestling (CZW), where he held the CZW Iron Man Championship.
Steen signed with WWE in August 2014, and joined their developmental branch NXT, where he held the NXT Championship once, before debuting with the belt on the main roster in May 2015. Regarded as one of the best wrestlers in the world, Owens is an accomplished champion in WWE: he has held the Universal Championship once, the Intercontinental Championship twice, and the United States Championship three times. Overall, Steen is a ten-time world champion in wrestling.
6. Cesaro
Photo: WWE
Claudio Castagnoli (born 27 December 1980) is a Swiss professional wrestler. He is currently signed to WWE, where he performs on the SmackDown brand, under the ring name Cesaro (shortened from his previous ring name Antonio Cesaro).
He was previously known for his work in Ring of Honor (ROH) and various independent promotions including Pro Wrestling Guerrilla (PWG), Combat Zone Wrestling (CZW), and Pro Wrestling Noah under his real name. He is an accomplished tag team wrestler, being a two-time ROH World Tag Team Champion with his partner Chris Hero as The Kings of Wrestling, where their 364-day reign as champions was the longest in company history at the time. Within WWE, he is a seven-time tag team champion, including two reigns as WWE SmackDown Tag Team Champion (sharing one reign with Sheamus, and one reign with Shinsuke Nakamura), and held the WWE (Raw) Tag Team Championship five times (sharing one reign with Tyson Kidd, and four reigns with Sheamus). He has also won various independent tag team titles both with Hero and with Ares as Swiss Money Holding, such as the Chikara Campeonatos de Parejas, the JCW Tag Team Championship and the CZW World Tag Team Championship. Castagnoli and Hero were voted as the 2010 Tag Team of the Year by Wrestling Observer Newsletter readers. He has also had success as a singles wrestler, having won the WWE United States Championship and the inaugural André the Giant Memorial Trophy at WrestleMania XXX, along with numerous independent singles titles, such as the PWG World Championship.
7. Seth Rollins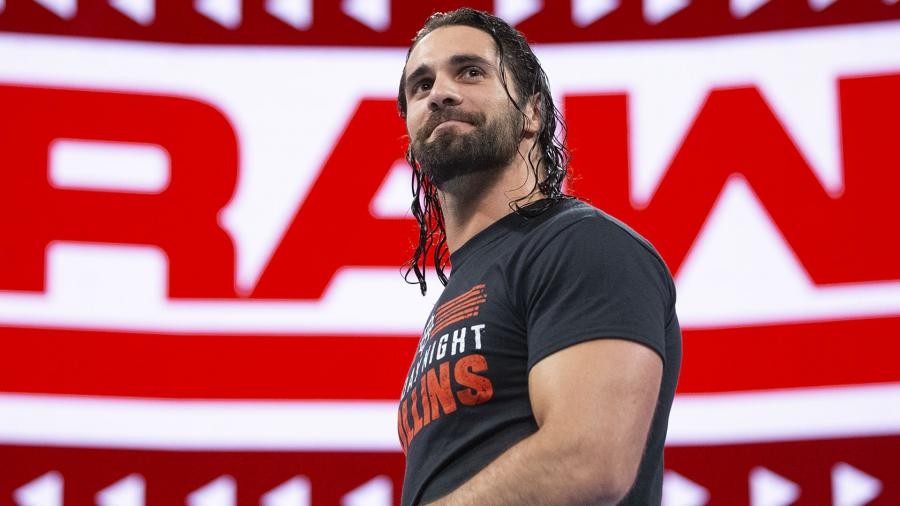 Photo: WWE
Seth Rollins is an American professional wrestler. He performs professional wrestling in WWE under the RAW brand. He started his professional wrestling career in 2003 and his WWE career in December 2010. While his billed height is 6 feet 1 in, his billed weight is 217 pounds. He has been the WWE Heavyweight Champion twice. Other than this, he has won many competitions in WWE RAW. Seth Rollins is known for his masculine look with long hair and dark brown eyes. His favorite finishing moves in wrestling are the 'Pedigree' and 'Curb Stomp.' It is believed that his career took a major turn in the right direction when he won the 'Money in the Bank' contract in WWE in 2014. In 2016, he made his film debut and also appears in TV and web series. He made his video game debut with 'WWE 2K14' in 2013.