Top 10 Women Of The Year
With more women building themselves and rising up to success, these 10 women are considered the most influential and most powerful of this year.
In modern society, women have played important roles in many fields, including medical, business, architecture, arts and creativity, etc. Each year, many more impressive, influential and powerful women are becoming well-known to public with their impressive success against everyone's doubts. Over the years, these women have greatly shaped the ways that society thinks about women, and are remarkably helping to create a better future to come. Here are the 10 mostinfluential women of the year.
1. Ngozi Okonjo-Iweala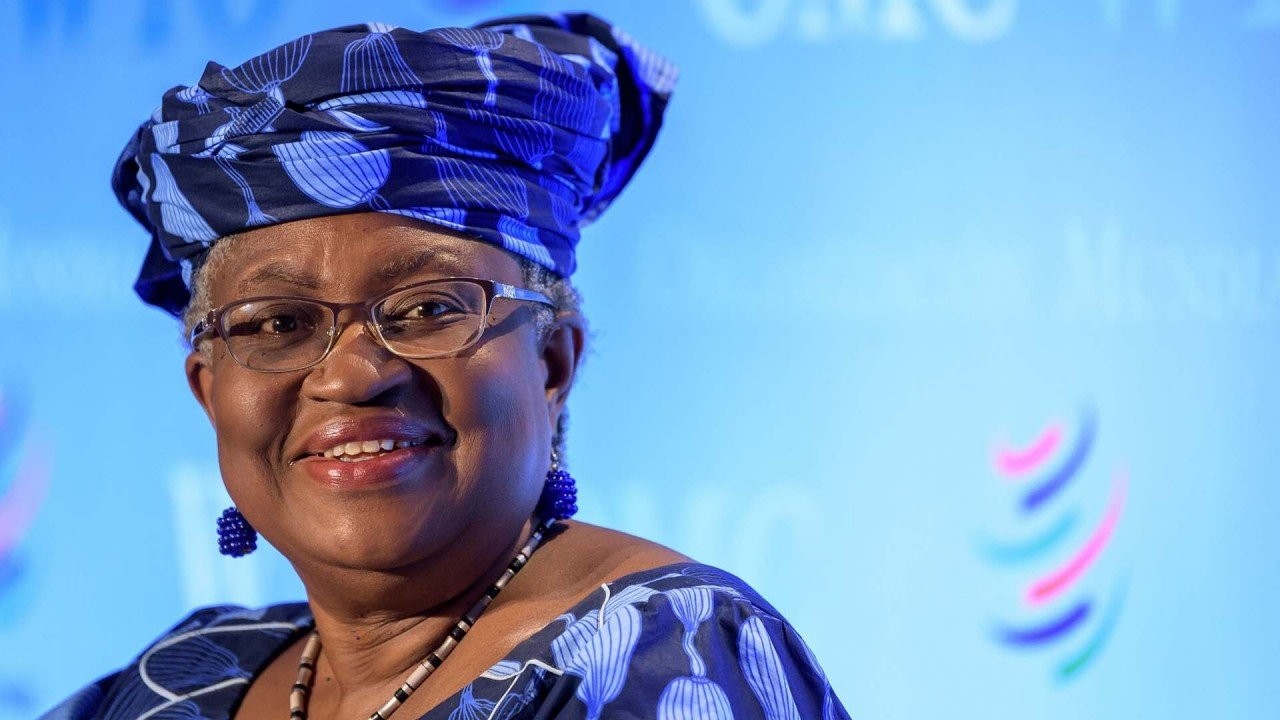 Photo: South China Morning Post
Ngozi Okonjo-Iweala ( born 13 June 1954) is a Nigerian-American economist, fair trade leader, environmental sustainability advocate, human welfare champion, sustainable finance maven and global development expert. Since March 2021, Okonjo-Iweala has been serving as Director-General of the World Trade Organization. Notably, she is the first woman and first African to lead the World Trade Organization as Director-General. She sits on boards of: Danone, Standard Chartered Bank, Twitter, MINDS: Mandela Institute for Development Studies, Carnegie Endowment for International Peace, Georgetown Institute for Women, Peace and Security, One Campaign, GAVI: Global Alliance for Vaccines and Immunization, Rockefeller Foundation, R4D: Results for Development, ARC: African Risk Capacity and Earthshot Prize plus others.
Also, Okonjo-Iweala serves Brookings Institution as a non-resident distinguished fellow with the Africa Growth Initiative in their Global Economy and Development Program. She is a Commissioner Emeritus and Co-Chair of Global Commission on the Economy and Climate. At The World Bank, she had a 25-year career as a development economist; rising to become Managing Director for Operations from 2007 to 2011. Okonjo-Iweala was the first Nigerian woman to serve two terms as Finance Minister of Nigeria; initially, under President Olusegun Obasanjo from 2003 to 2006; and secondly, under President Goodluck Jonathan from 2011 to 2015. Subsequently, from June to August 2006, she served as Minister for Foreign Affairs of Nigeria. In 2005, Euromoney named her Global Finance Minister of the Year.
2. Lina Khan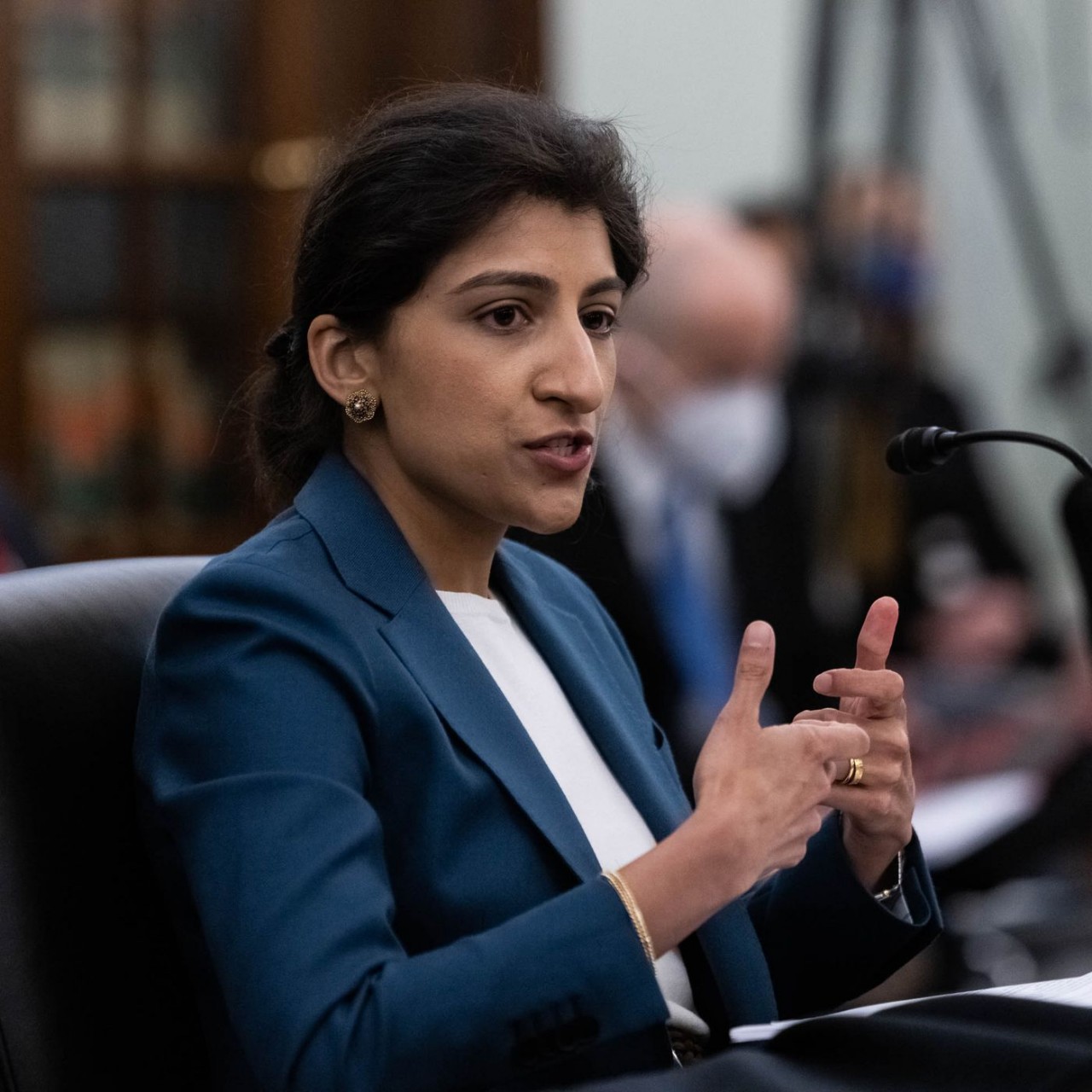 Photo: The Verge
Lina Khan is the chairwoman of the Federal Trade Commission. She was confirmed by the U.S. Senate on June 15, 2021
Khan is a legal scholar with expertise in antitrust law. President Joe Biden (D) announced on March 22, 2021, that he had selected Khan as his nominee for commissioner of the Federal Trade Commission.
Khan received a B.A. from Williams College in 2010 and J.D. from Yale Law School in 2017. During law school, she worked as a summer associate at Gupta Wessler PLLC and the Consumer Financial Protection Bureau. She was the legal director of the Open Markets Institute from 2017 to 2018.
In 2018, she was a legal fellow at the Federal Trade Commission and an academic fellow at Columbia Law School. From 2019 to 2020, Khan served as counsel for the House Subcommittee on Antitrust, Commercial, and Administrative Law. She became an associate professor of law at Columbia Law School in September 2020.
Khan's scholarship focused on antitrust, infrastructure, and antimonopoly law. Her profile at Columbia Law School described a portion of her research as "focused on the ways that dominant digital platforms freshly reveal the shortcomings of the current approach to antitrust."
3. Gita Gopinath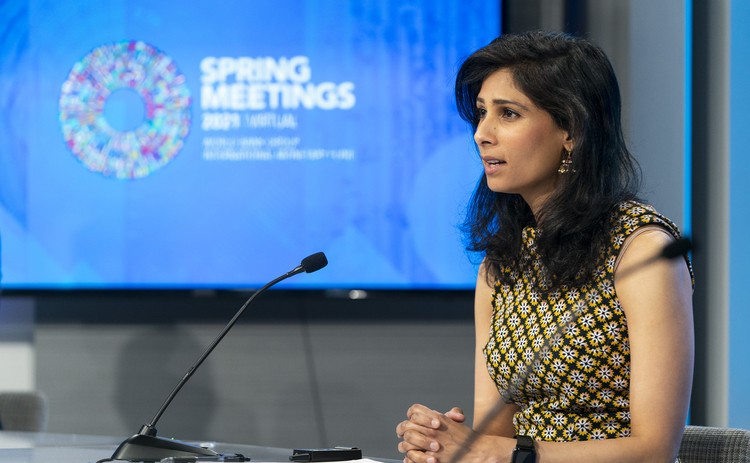 Photo: Central Banking
Gita Gopinath (born 8 December 1971) is an Indian American economist serving as the Chief Economist of the International Monetary Fund since 2019. In that role she is the Director of IMF's Research Department and the Economic Counsellor of the Fund.
She is on leave of public service from the economics department of Harvard University where she is the John Zwaanstra Professor of International Studies and Economics. She is also a co-director of the International Finance and Macroeconomics program at the National Bureau of Economic Research and has worked as the Economic Adviser to the Chief Minister of Kerala.
Gopinath was appointed as Chief Economist of the International Monetary Fund in October 2018. In an interview with Trevor Noah on The Daily Show, she named the worldwide recession of 2020 as "The Great Lockdown." In 2021, she was named the First Managing Director of the IMF, which is the organization's number 2 position, and will replace Geoffrey Okamoto in early 2022.
4. Adele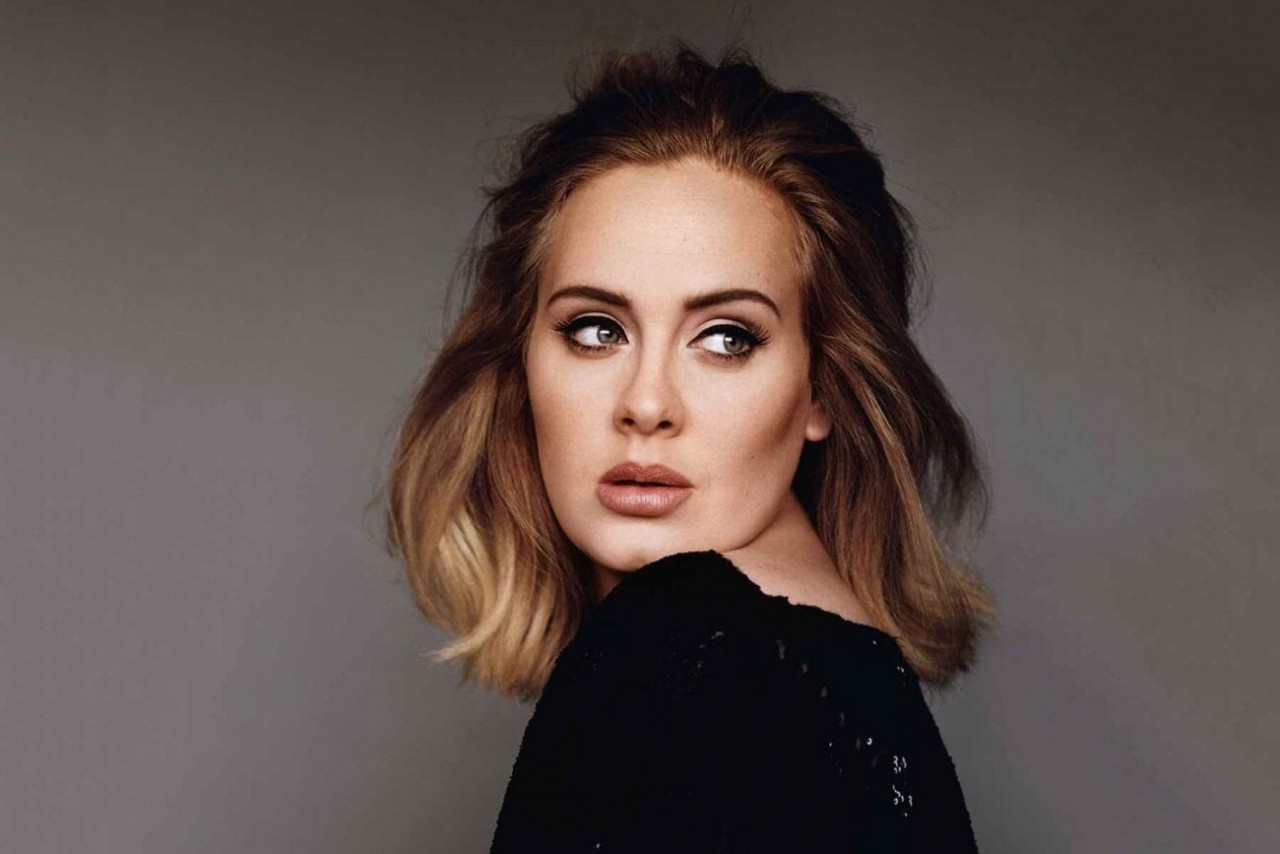 Photo: Getty Images
Adele Laurie Blue Adkins MBE ( born 5 May 1988) is an English singer and songwriter. She is one of the world's best-selling music artists, with sales of over 120 million records. After graduating in arts from the BRIT School in 2006, Adele signed a record deal with XL Recordings. Her debut album, 19, was released in 2008 and spawned the UK top-five singles "Chasing Pavements" and "Make You Feel My Love". The album was certified 8× platinum in the UK and triple platinum in the US. Adele was honored with the Brit Award for Rising Star as well as the Grammy Award for Best New Artist.
Adele released her second studio album, 21, in 2011. It became the world's best-selling album of the 21st century, with sales of over 31 million copies. It was certified 17× platinum in the UK (the highest by a solo artist of all time) and Diamond in the US. According to Billboard, 21 is the top-performing album in the US chart history, topping the Billboard 200 for 24 weeks (the longest for a female artist ever). She was the first female artist in the history of the Billboard Hot 100 to have three simultaneous top-ten singles as a lead artist, with "Rolling in the Deep", "Someone Like You", and "Set Fire to the Rain", all of which also topped the chart. The album received a record-tying six Grammy Awards, including Album of the Year and the Brit Award for British Album of the Year. The success of 21 earned Adele numerous mentions in the Guinness Book of Records.
Adele's accolades include fifteen Grammy Awards and nine Brit Awards. In 2011, 2012, and 2016, Billboard named her Artist of the Year. At the 2012 and 2016 Ivor Novello Awards, Adele was named Songwriter of the Year by the British Academy of Songwriters, Composers, and Authors. In 2012, she was listed at number five on VH1's 100 Greatest Women in Music. Time magazine named her one of the most influential people in the world in 2012 and 2016. Her third tour saw her break attendance records globally, including in the UK, Australia, and the US, and her album 21 has been listed in Rolling Stone's 500 Greatest Albums of All Time (2020).
5. Dame Sarah Storey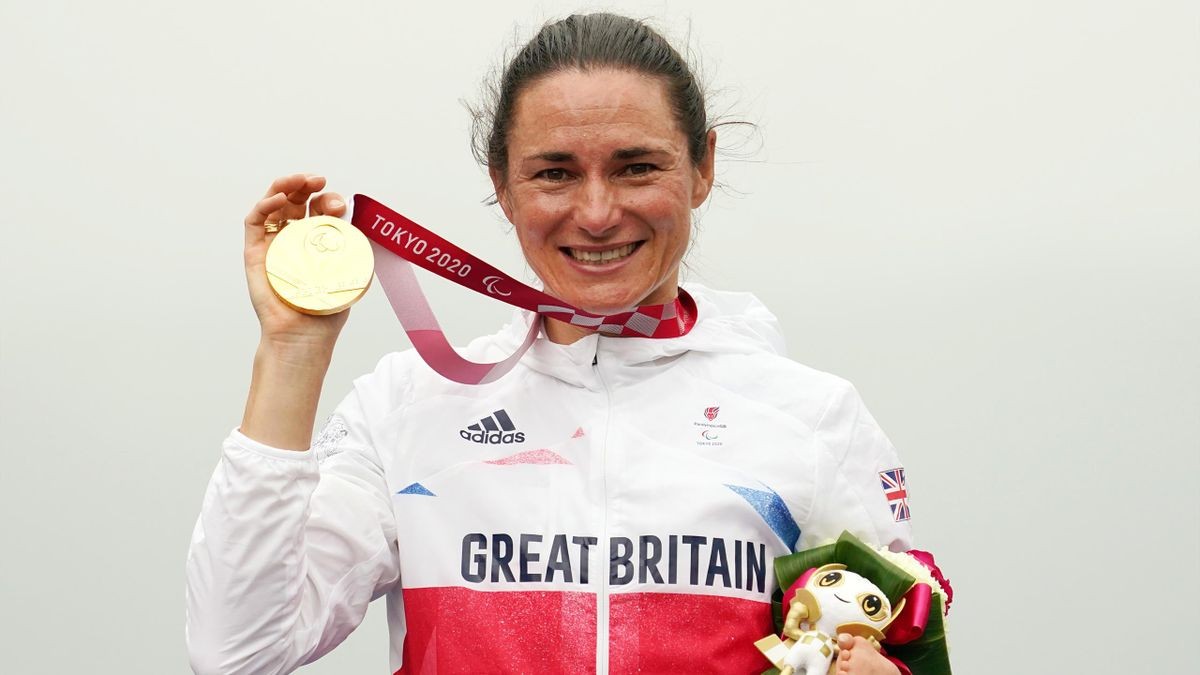 Photo: Eurosport
Dame Sarah Joanne Storey, DBE (née Bailey; born 26 October 1977) is a British Paralympic athlete in cycling and swimming, and a multiple gold medalist in the Paralympic Games, and six times British (able-bodied) national track champion (2 × Pursuit, 1 × Points, 3 × Team Pursuit). Her total of 28 Paralympic medals including 17 gold medals makes her the most successful (by gold medals) and most decorated (by total medals) British Paralympian of all time as well as one of the most decorated Paralympic athletes of all time. She has the unique distinction of winning five gold medals in Paralympics before turning 19.
Storey's major achievements include being a 29-time World champion (6 in swimming and 23 in cycling), a 21-time European champion (18 in swimming and 3 in cycling) and holding 75 world records. She is regarded as one of the most experienced campaigners in the history of the Paralympics as she took part at the Paralympics on eight occasions in 1992, 1996, 2000, 2004, 2008, 2012, 2016 and 2020. She is a current para world record holder in women's 3000m individual pursuit and hour record.
On 2 September 2021, she surpassed Mike Kenny's 16 Paralympic gold medal record to become Great Britain's most successful Paralympic athlete of all time after securing her 17th Paralympic gold medal when she won the women's road race C4-5 event.
6. Luiza Trajano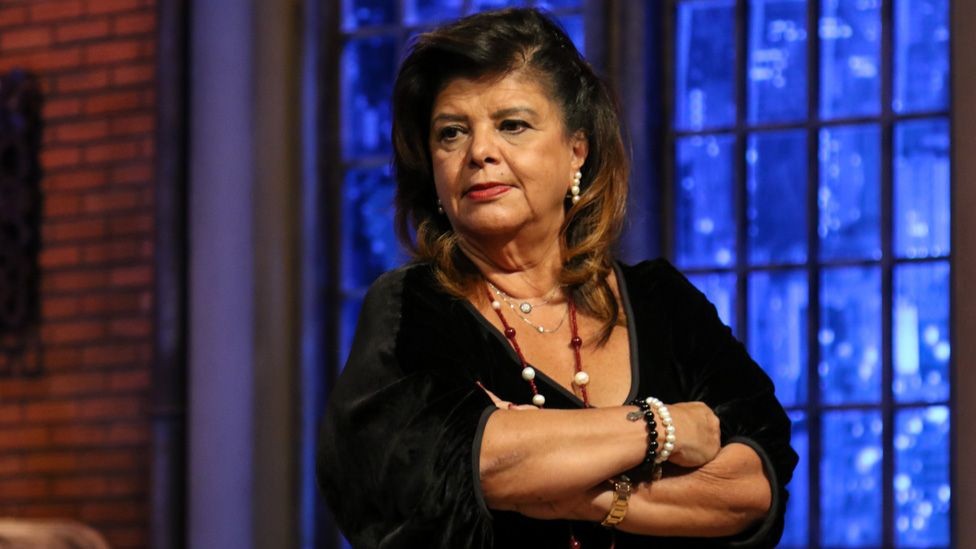 Photo: BBC
Born October 09, 1951, in Sao Paulo, Brazil, Luiza Helena Trajano is Chairman of the Board of Directors of Magazine Luiza; one of the largest Brazilian retailers, headquartered in the city of Franca Sao Paulo. Trajano studied at Faculdade de Direito de Franca, where she earned a degree in Law in 1972. A businesswoman, Trajano is responsible for the growth of one of Brazil's largest retail outlets with more than 800 stores, located in 16 states of the country and a strong e-commerce operation. Her journey to the top was not a smooth ail as she went through several sectors, such as collection and sales, before becoming Director-Superintendent of Magazine Luiza in 1991, since then, she has served in various leadership positions before becoming Chairman of the Board of Directors of Magazine Luiza. Trajano has been recognized and honoured for her achievements in business, transforming a network of stores located in Franca, São Paulo, into a network strong enough to fight with the giants of retail business. Some of the honours she has received include the first woman and the only privately held retail company to receive this award in the "SUCCESSFUL 2000" promotion; Entrepreneur Award of the year awarded by Ernst & Young in the Commerce category year 2002; Entrepreneur of the Year Magazine É Magazine 2014 and numerous others.
7. Sevda Altunoluk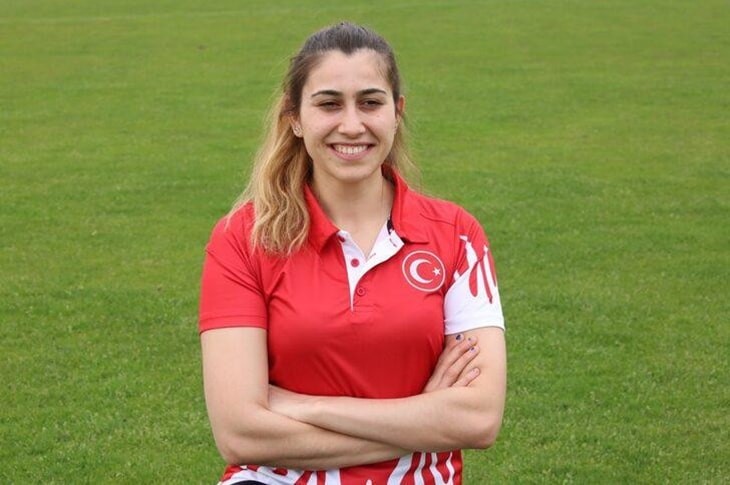 Photo: Yaşadıkça
Sevda Altunoluk (born 1 April 1994) is a Turkish Paralympian goalball player competing for Yenimahalle Belediyespor in Ankara. She is a member of the national team, and was named several times as Top goalscorer. In 2021 she was named as one of the BBC's 100 Women.
Altunoluk began playing goalball at 12 years of age. She played for the visually impaired sports club Mithat Enç Gören Kalpler SK in Ankara before she transferred to Yenimahalle Belediyesi SK in the same city. Her current team is coached by Ekrem Gündoğdu, a member of the men's goalball team at the same club. Several times, she was recognized as top scorer at the national level.
Altunoluk competes internationally on the Turkey women's national goalball team. She has taken part in various competitions. In 2010, she won the silver medal at the IBSA Goalball European Women's Group B Championship held in Eskişehir, Turkey. At the 2012 IBSA European Goalball Championships Div. B in Ascoli Piceno, Italy, she captured the gold medal and topped the scorer list with 27 goals, followed by Swetlana Otto from Germany with 21. She won the gold medal at the 2013 Pajulahti Games in Nastola, Finland, where she was the top scorer. Altınoluk was also the top scorer of the 2013 Malmö Lady Inter Cup in Malmö with 18 goals, even though her team placed fourth. At the same tournament next year, the team took bronze and she placed second on the top scorer list with 17 goals, behind Laura Belle of Spain. In 2015, she took the gold medal at the 2015 IBSA European Goalball Championships Div. A, in Kaunas, Lithuania. There, she was the top scorer, followed by her teammate Sümeyye Özcan.
Altunoluk was the member of the national team, which won the gold medal at the 2016 Summer Paralympics in Rio de Janeiro, Brazil.
8. Melinda French Gates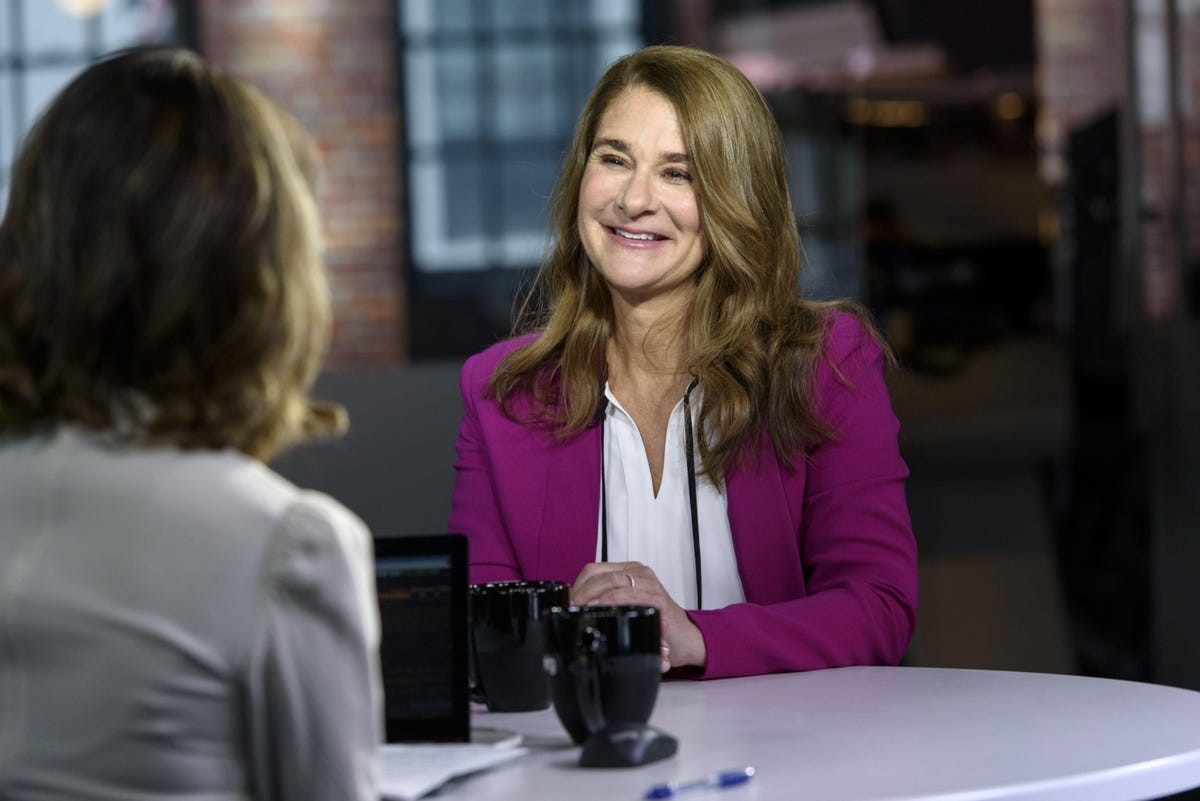 Photo: Forbes
Melinda Gates took a job at Microsoft Corporation in 1987 and married her boss, Bill Gates, in 1994. That year, she and her husband co-founded what was later to become the Bill & Melinda Gates Foundation. In 2006 she restructured the organization. In 2012 she pledged $560 million toward improving access to contraception for women in poor countries.
Melinda was born Melinda Ann French on August 15, 1964, in Dallas, Texas. She has three siblings: one older sister and two younger brothers. Melinda's father, Ray French, was an aerospace engineer during her upbringing, while her mother, Elaine French, was a stay-at-home mom.
Elaine, who wished she had gone to college, placed a strong emphasis on her children's higher education. To that end, the family spent weekends maintaining their rental properties as a means of earning the children's tuition.
Melinda developed an early interest in computers while taking an advanced math class at the Ursuline Academy, a Catholic school for girls. She went on to pursue this interest in college, earning a bachelor's degree in computer science from Duke University in 1986. The following year, she obtained a master's in business administration, with a focus in economics, from Duke University's Fuqua School of Business.
Melinda took a job at Microsoft Corporation in 1987. She started out as a product manager, primarily developing multimedia and interactive products. Over the course of her nine years working for Microsoft, Melinda worked her way up to general manager of information products. The products she worked on included the budget trip-planning website Expedia, the interactive movie guide Cinemania and the multimedia digital encyclopedia Encarta.
9. Frances Haugen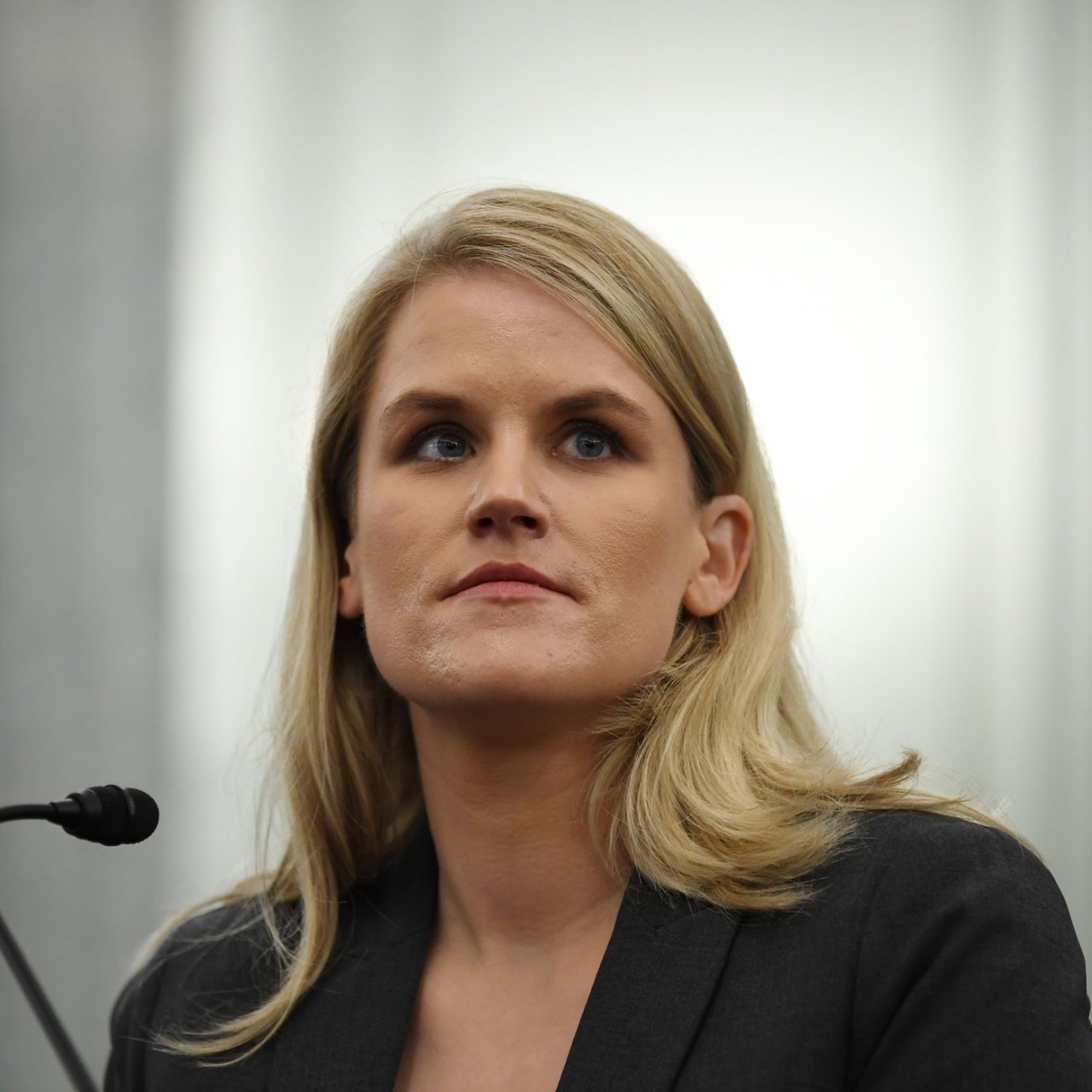 Photo: The Verge
Born in Iowa City, Iowa, Frances is the daughter of two professors and grew up attending the Iowa caucuses with her parents, instilling a strong sense of pride in democracy and responsibility for civic participation.
Frances holds a degree in Electrical and Computer Engineering from Olin College and a MBA from Harvard. She is a specialist in algorithmic product management, having worked on ranking algorithms at Google, Pinterest, Yelp and Facebook. She was recruited to Facebook to be the lead Product Manager on the Civic Misinformation team, which dealt with issues related to democracy and misinformation, and later also worked on counter-espionage.
During her time at Facebook, Frances became increasingly alarmed by the choices the company makes prioritizing their own profits over public safety and putting people's lives at risk. As a last resort and at great personal risk, Frances made the courageous decision to blow the whistle on Facebook.
10. Naomi Osaka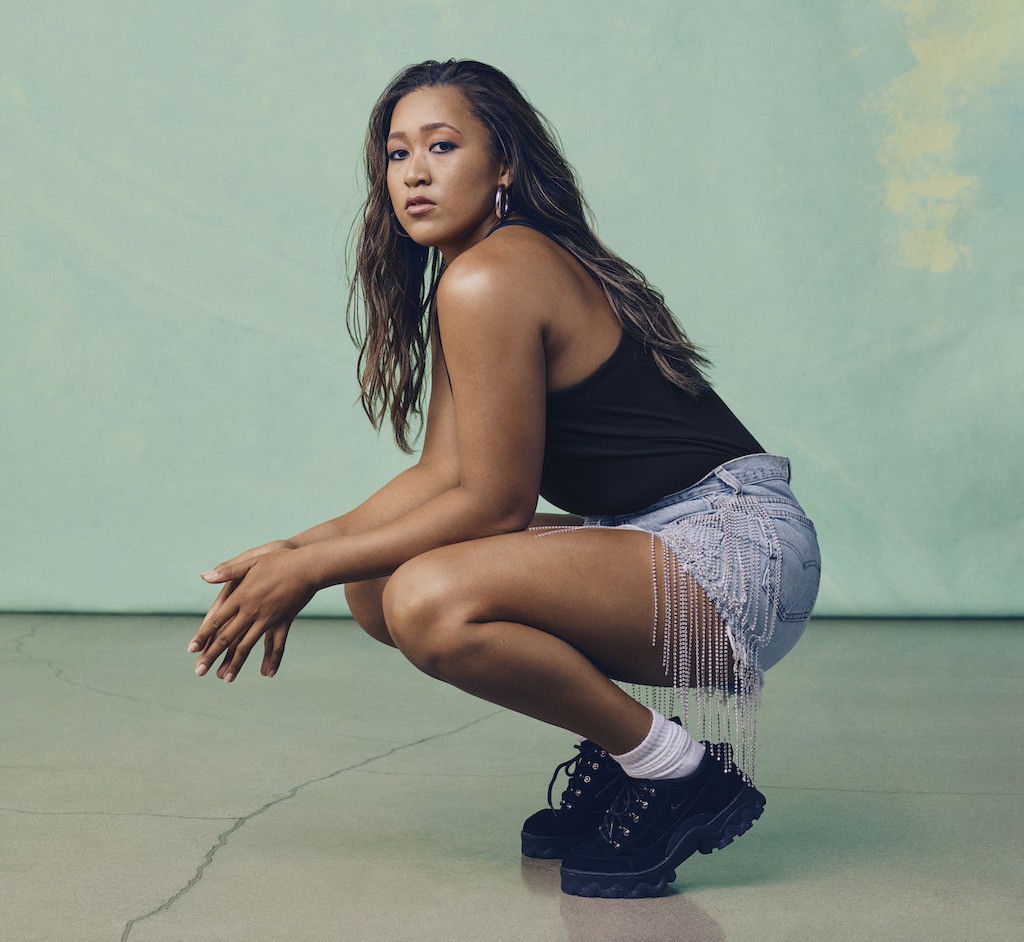 Photo: Instagram
Naomi Osaka (born October 16, 1997) is a Japanese professional tennis player. She has been ranked No. 1 by the Women's Tennis Association (WTA) and is the first Asian player to hold the top ranking in singles as well the first player from Japan - man or woman - to reach No. 1. She is a four-time Grand Slam singles champion, and is the reigning champion at the Australian Open. Her seven titles on the WTA Tour also include two at the Premier Mandatory level. At the 2018 US Open and the 2019 Australian Open, Osaka won her first two Grand Slam singles titles in back-to-back Grand Slam tournaments, and is the first player to achieve this feat since Jennifer Capriati in 2001. She also became the first woman to win successive Grand Slam singles titles since Serena Williams in 2015.
Born in Japan to a Haitian father and a Japanese mother, Osaka has lived and trained in the United States since age three. She came to prominence at age 16 when she defeated former US Open champion Samantha Stosur in her WTA Tour debut at the 2014 Stanford Classic. Two years later, she reached her first WTA final at the 2016 Pan Pacific Open in Japan to enter the top 50 of the WTA rankings. Osaka made her breakthrough into the upper echelon of women's tennis in 2018 when she won her first WTA title at the Indian Wells Open. Later in the year, she defeated 23-time Grand Slam singles champion Serena Williams in the final of the US Open to become the first Japanese player to win a Grand Slam singles title. Since 2018, she has won a Grand Slam singles title in four consecutive years.
Osaka is one of the world's most marketable athletes, having been ranked eighth among all athletes in endorsement income in 2020. She was also the highest-earning female athlete of all time by annual income that year. Osaka has gained significant recognition as an activist, having showcased support for the Black Lives Matter movement in conjunction with her matches. She was named one of the 2020 Sports Illustrated Sportspersons of the Year for her activism largely as part of her US Open championship run, and was also included on Time's annual list of the 100 most influential people in the world in both 2019 and 2020.
Nine US Cities with Hottest Women

Women across the globe are beautiful and amazing. Of course, beauty knows no limits nor does it follow a set standard. Facts and figures fall ...
Top 9 America's Richest Women

More and more women are becoming successful in business, and Forbes has listed the 25 richest America's self-made women in the United States.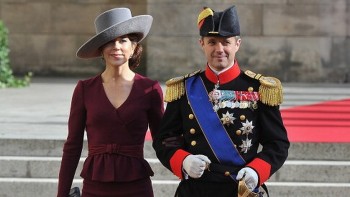 Friendship
Denmark's Crown Prince and Crown Princess will visit Vietnam to celebrate 50 years of diplomatic relations and promote green solutions.