Top 5 Best Places With A Colorful Theme For Instagram Check-in In HCMC
If the colorful, unique creative design is your style, then these places with outstanding themes in Ho Chi Minh City will be your perfect choice for exploration and Instagram check-in.
Color has many practical purposes, along with psychological and aesthetic importance. For instance, the use of dark or bright colors in exterior surfaces affects the inner part of the house, depending on the bigger or less power of absorption of the sun's rays.
These unique restaurants located in the center of Ho Chi Minh City are famous for their one-of-a-kind and colorful concept and unusual architectural style, creating a new trend that attracts a lot of young people come to take the best Instagram check-in pictures.
Fries Fries Saigon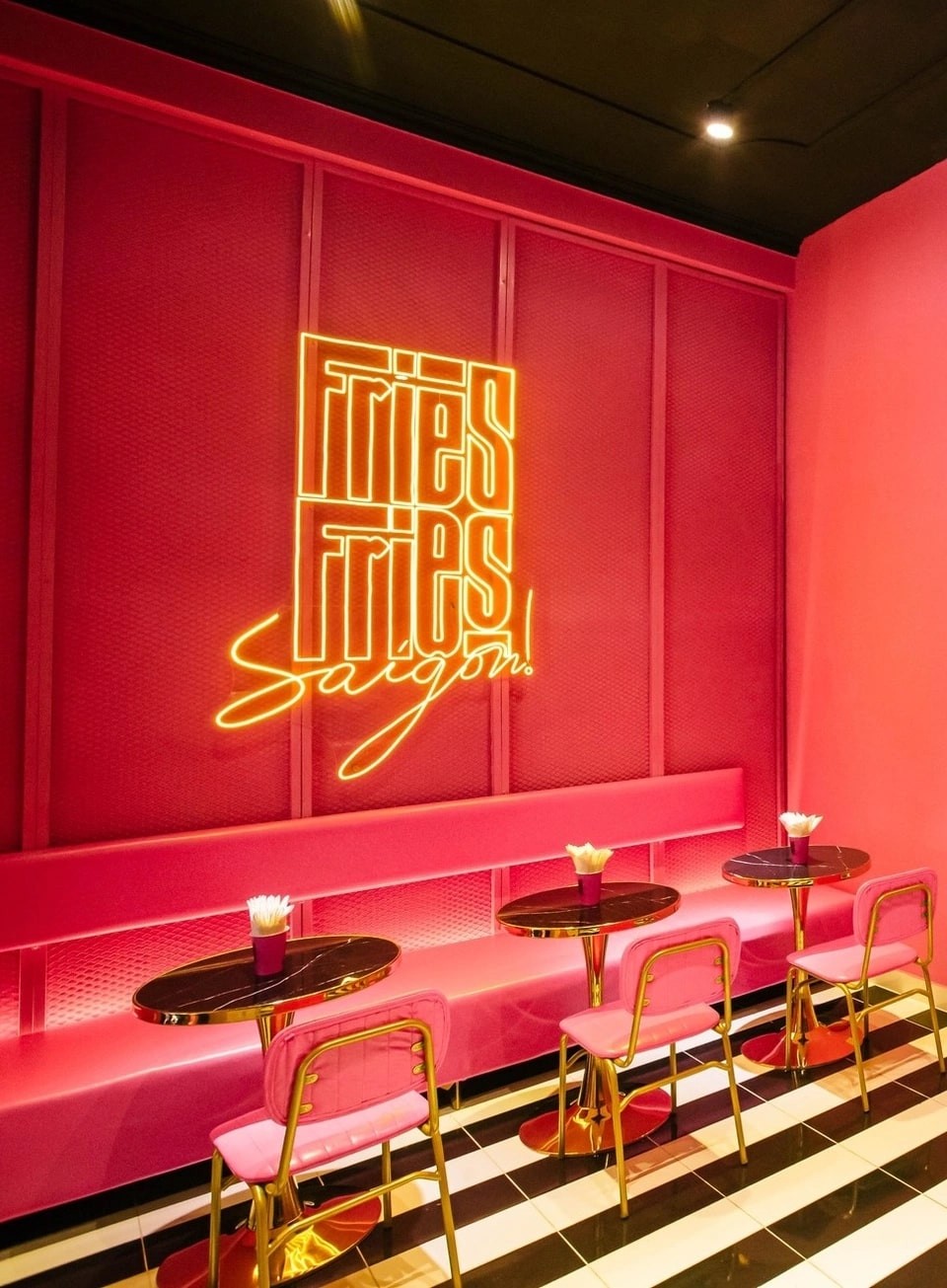 Photo: Friesfriessg.
Address: 4th Street, Thu Duc
Opening hours: 10:30 am – 10 pm
Prices: VND15.000 (US$0.60) – VND169.000 (US$6.79)/ person
This is a newly opened restaurant located in the Thao Dien area and stands out from the rest of the buildings for its bright, vibrating pink color painted on the outside appearance. On the outside space of the restaurant, there are a few simple desks and tables for guests, while the inside features a modern, stylish design, with luxurious-looking seatings.
The menu is very diverse, including dishes made from potatoes, and fried sweet potatoes mixed with 18 types of sauces. The creative fusion cuisine from Vietnamese street food such as Banh Mi, Pho, shumai, etc, and traditional American dishes. The beverages include mocktails, cocktails, sodas, juices, and beer.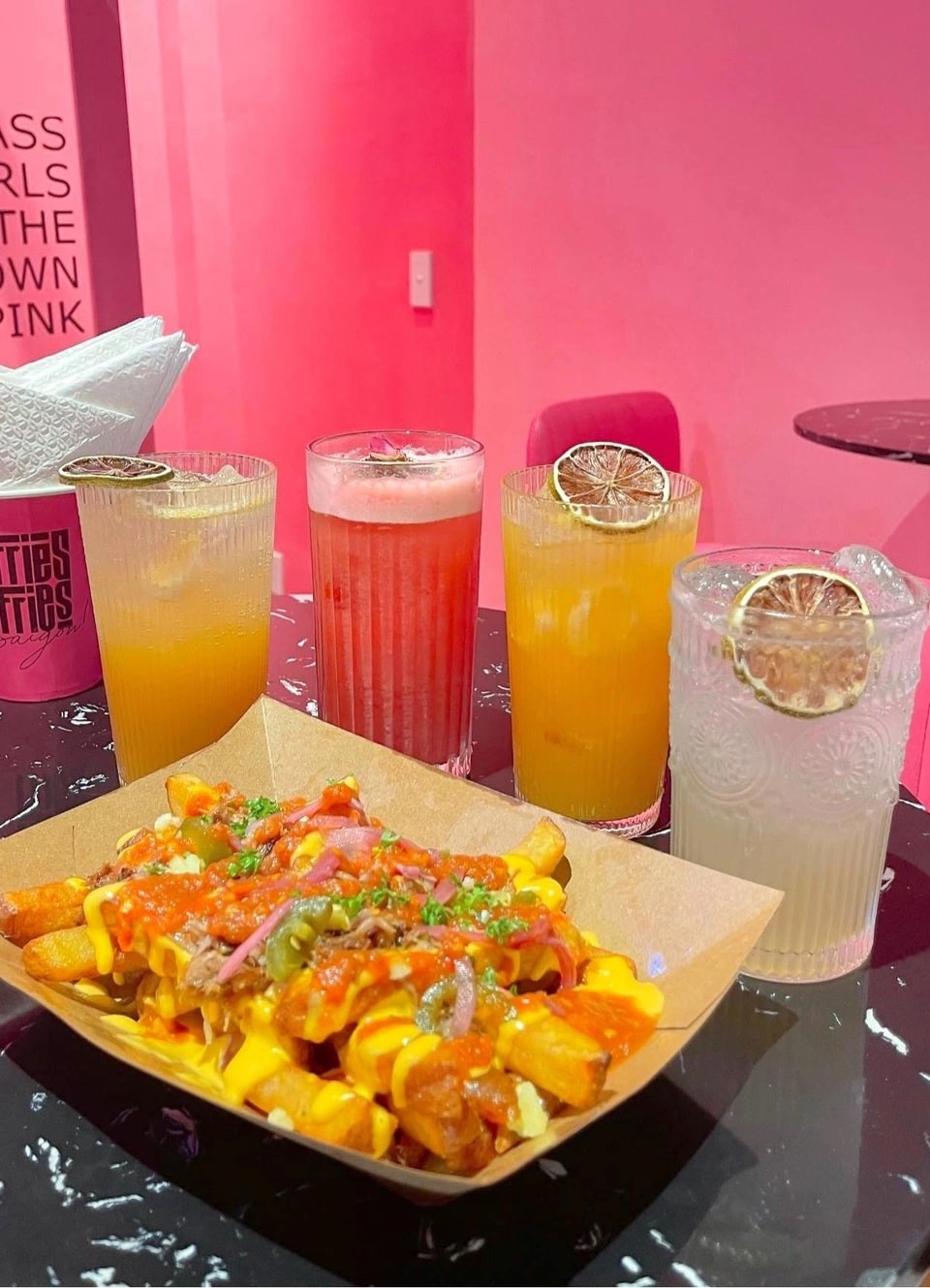 Photo: Friesfriessg.
One of the most significant flavors here is Snap 'n' Clamp. The dish is an excellent combination of crab meat, shrimp, and tomato salsa with potatoes. The sauce is poured above the food, and the fried potatoes are crispy and delicious. You can even pay more to order more sauces for your plate. One minus point for Fries Fries Saigon is the friendly and professional staff.
Scoopy Ice Creamery
Address: Nguyen Trai, District 1
Opening hours: 10 am – 11 pm
Prices: VND55.000 (US$2.21)/ plate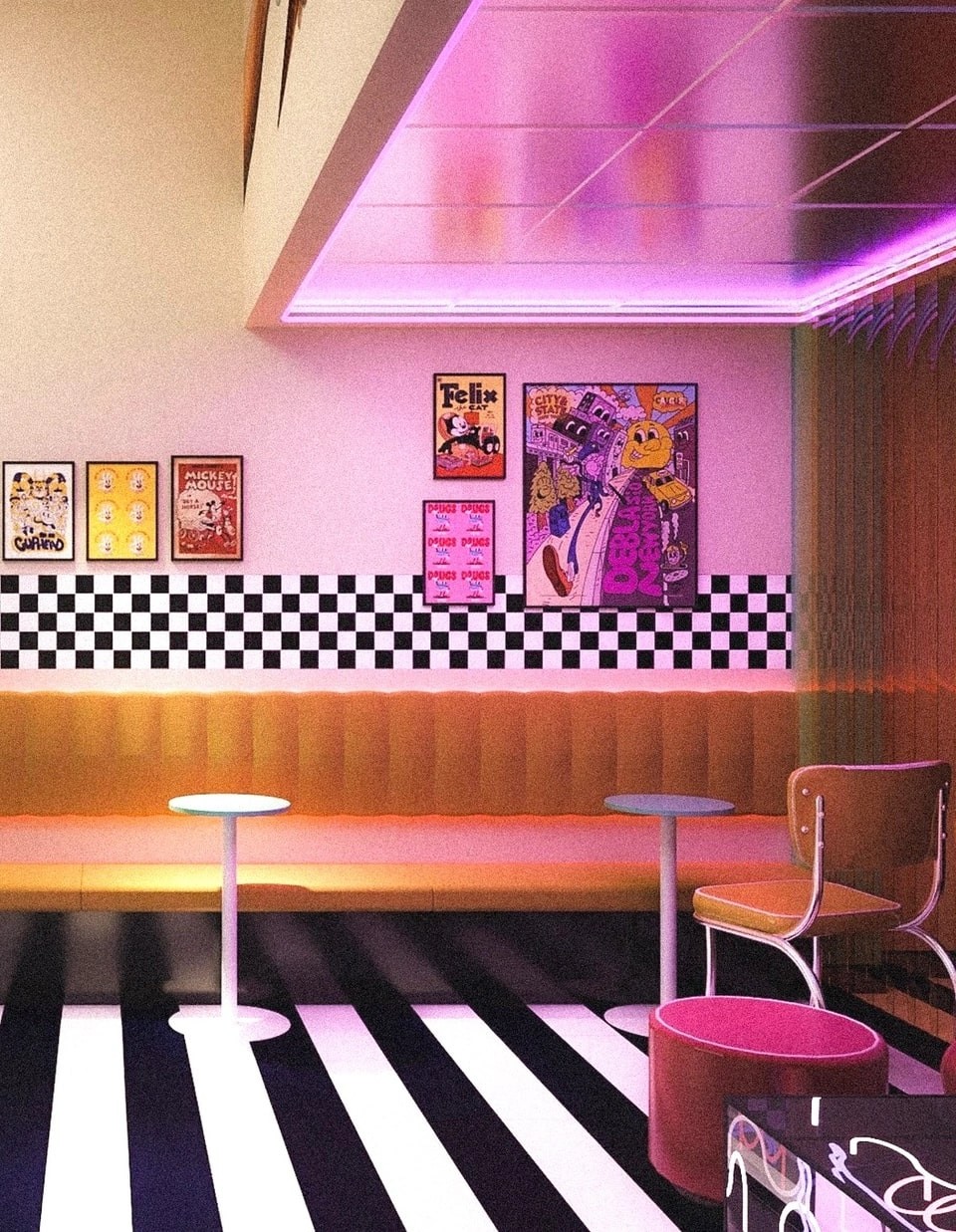 Photo: Oneandmorescoops.
The restaurant is located inside an alley in the center of the city. The space has a colorful American Retro architectural style through a checkered concept with neo-lights. Scoopy Ice Creamery is not too large, and the seatings are limited, but the comfortable, lovely atmosphere is perfect for a date or gatherings.
The ice cream menu is quite extraordinary and is inspired by different types of cocktails. Ice cream has interesting names like Da Rum Pum Pum, Grasshopper, Tropicana, Willy Wonka, Chérie Lady, etc.
The staff here is very friendly and willing to help you out with the flavors and orders.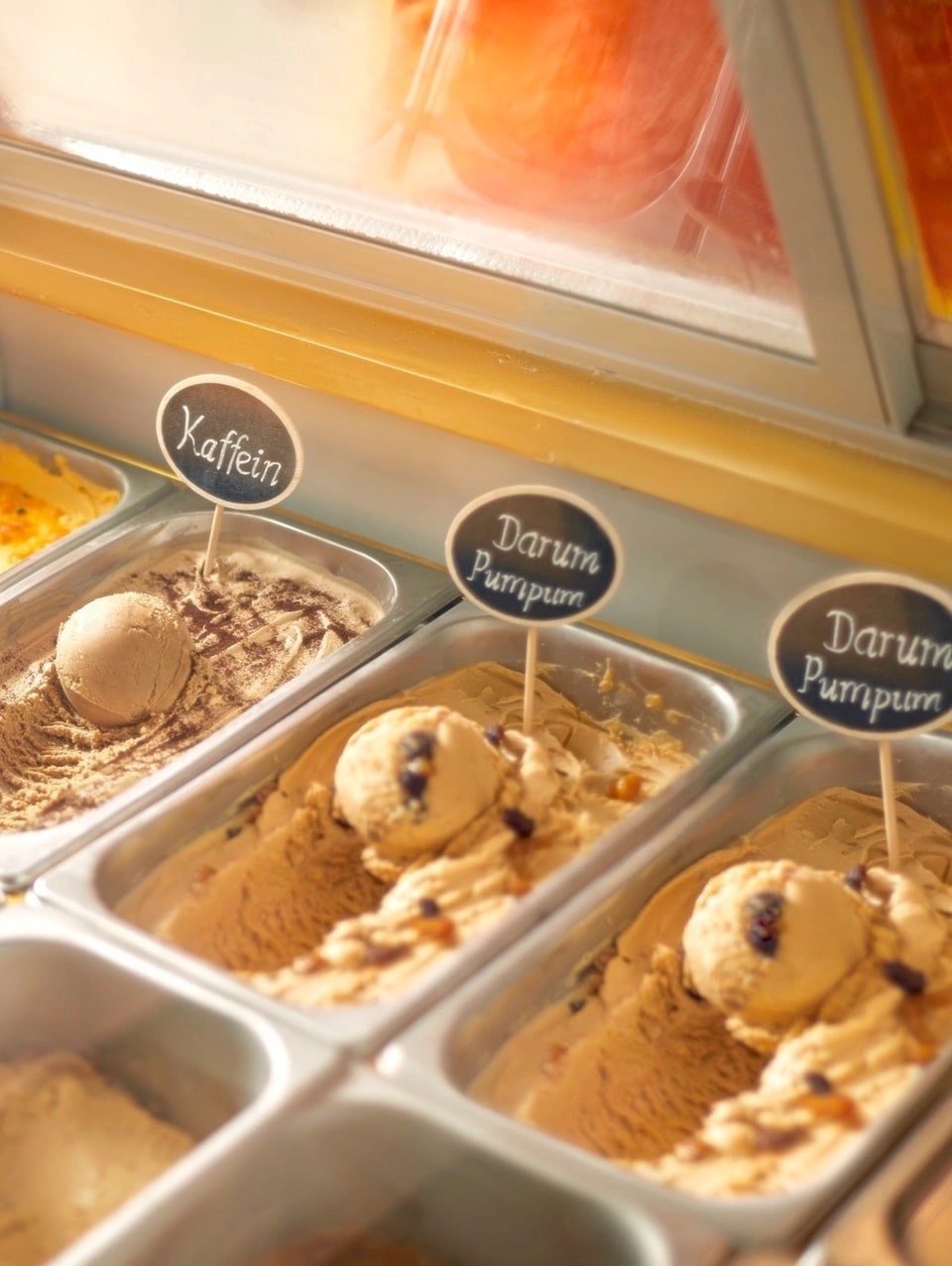 Photo: Oneandmorescoops.
The taste is a combination of the sweet and cold nature of the ice cream with the warm wine yeast. Da Rum Pum Pum ice cream has a moist and smooth texture, with a slightly sweet flavor, and has nutrition that is healthy for your body. Grasshopper has the main ingredients of peppermint with crème de menthe, crème de white cacao, chocolate cookies, and a little bit of Tequila. Tropicana is a lovely combination of mango, passion fruit, and strong Vodka.
Treats & Sweets
Address: Thao Dien, Thu Duc
Opening hours: 10 am – 7:30 pm
Prices: VND15.000 (US$0.60)/ plate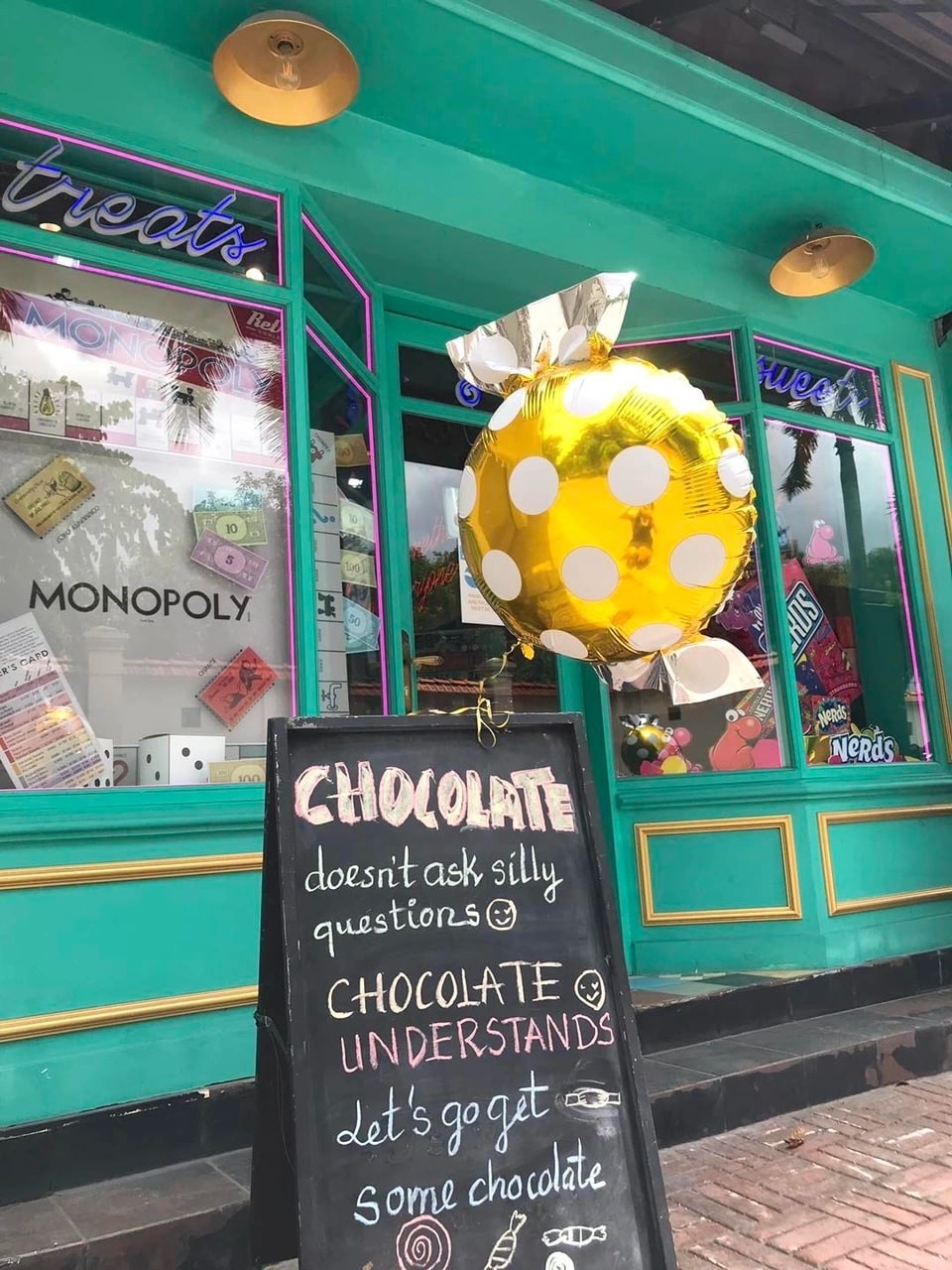 Photo: TreatsandSweets.Saigon
Treats & Sweets is a shop selling toys, seasonal decorations, and sweets on Thao Dien Street. If you do not look closely, you might go past this place thinking this is a child's toy store.
The space inside is colorful with beautiful decorations and is easy for visitors to find their way around. The place makes everyone who comes here feel like a child again, excitedly discovering and exploring every corner of the shop.
Most of the candies are imported from different countries, and the sweets sold here have a strange yet delicious taste, with eye-catching colors and shapes. The prices for the products are generally high.
The staff is friendly and enthusiastic to help the customers.
DOSH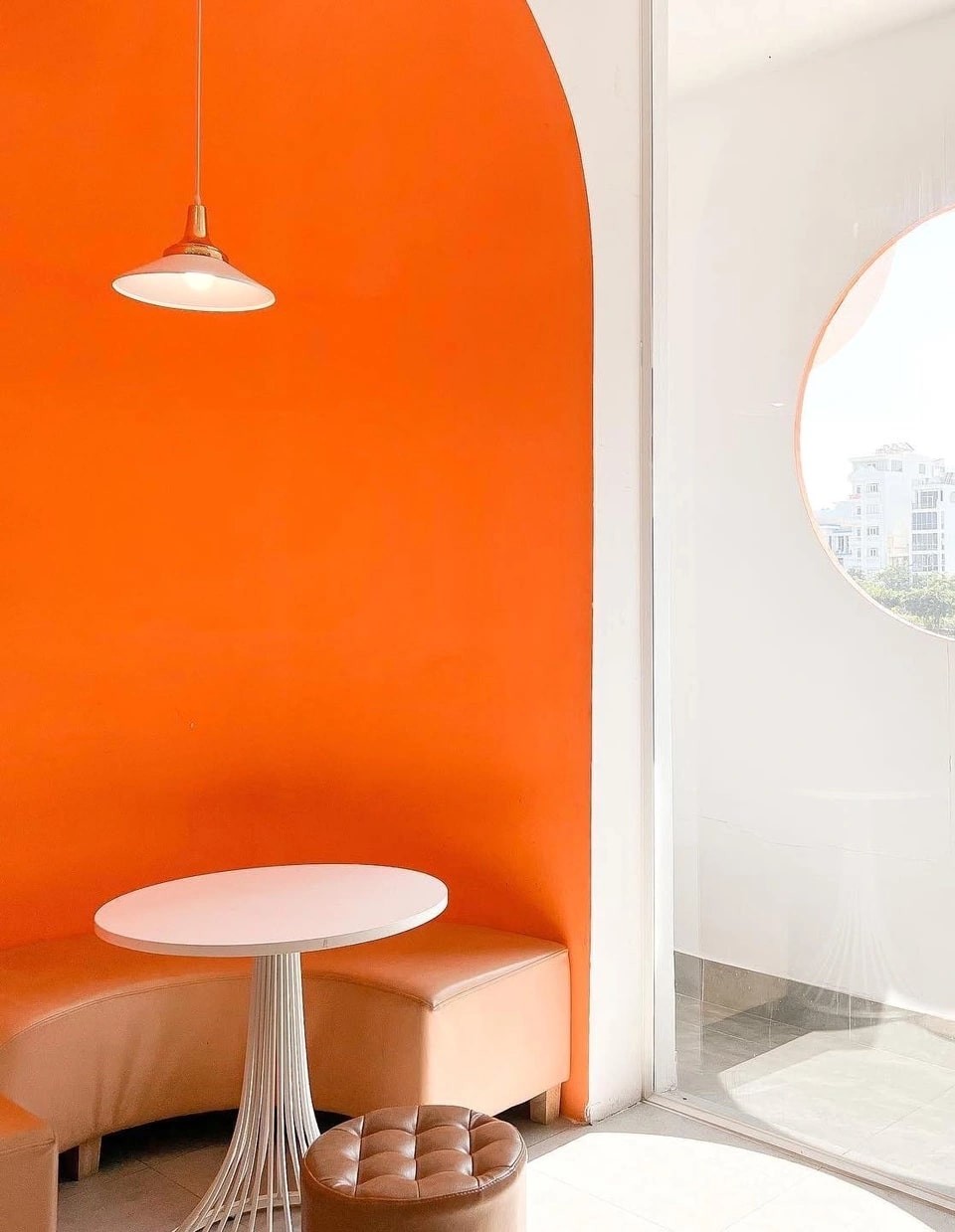 Photo: DOSH.
Address: Two branches
Opening hours: 8:30 am – 10 pm
Prices: VND30.000 (US$1.20)/ plate
The restaurant has a branch located in a convenient and easy-to-find location in District 1.
The branch located on Nguyen Hue street is on the third floor of an apartment and has a traditional, classic, and warm style. The one that is on Vo Van Kiet street is much larger and brings a unique feeling in the modern design with the attractive white and orange colors. The wall displays colorful donuts, which create a cool background for young visitors who are enthusiastic about photography and Instagram check-in trend.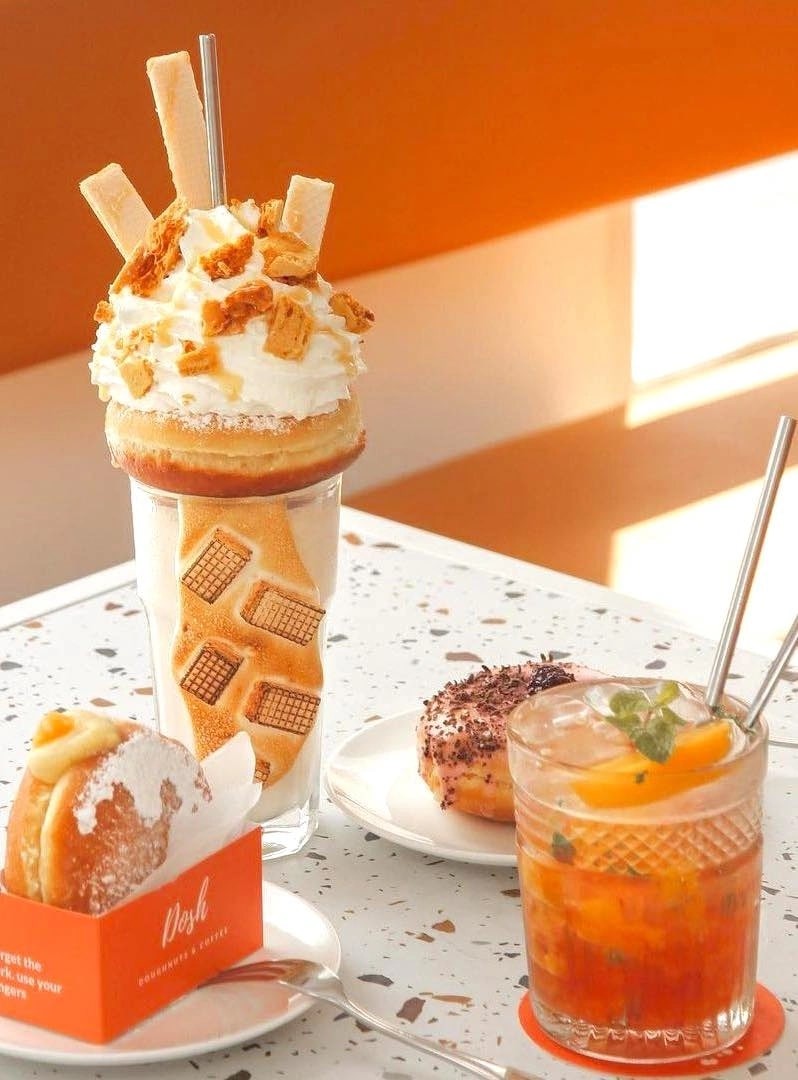 Photo: DOSH.
The menu for donuts is diverse, with a combination of different types of creams such as custard cream, lemon ice cream, pumpkin, mulberry, etc, which create outstanding flavors. You can also order coffee, tea, fruit juices, hot drinks to eat with Caramelised Banoffee, Passionfruit Mascarpone, Sinful Mango Flavoured Tiramisu, etc, dishes.
The cake decoration is quite sophisticated and eye-catching, and the taste is not too sweet. The quality of the drinks has not left much of an impression, and since donuts can be fatty, you should order juices with a slightly sour taste to balance the flavors.
KaraoTalk
Address: Xo Viet Nghe Tinh, Binh Thanh
Opening hours: 11 am – 2 pm (Monday to Thursday) and 10 am – 2 pm (Friday – Sunday)
Prices: VND19.000 (US$0.76) – VND119.000 (US$4.78)/ plate
Even though this is not located in the center of the city, this place still attracts many young people coming here when it first opened thanks to a model of a Korean-style karaoke bar.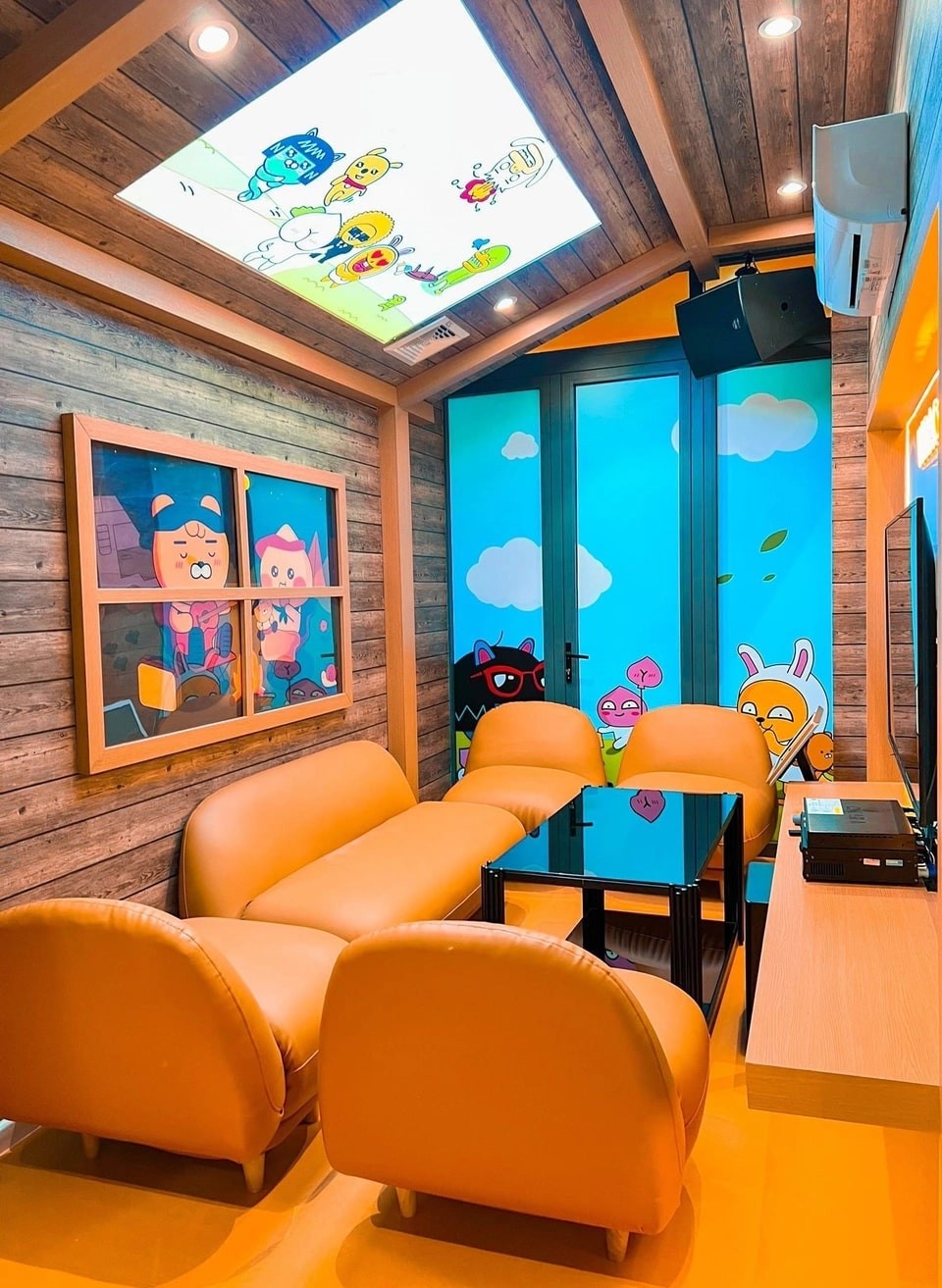 Photo: Karaotalk
The restaurant consists of 4 floors with rooms designed in 3D architectural style with different themes. The space is attractive thanks to vivid colors, lovely decorative images, and harmonious lighting.
The menu has a wide selection of options with many delicious and mouth-watering dishes you can have. You can enjoy spicy cheese chicken, fried chicken with crispy spicy sauce, spicy rice cake, spicy braised bacon, spicy stir-fried octopus, shrimp fried rice, kimchi, etc. The drink menu includes fruit tea, soda, juice, smoothie, yogurt, and beer.
There are typical dishes of Korean cuisine. If you use the combo for your group of friends, you will have two hours of singing along with a meal with corn cheese, tofu with sauces, fish ball soup, and snacks. This is ideal for a group of 3 to 5 members. Cheese corn, chicken with sauce, kimchi stewed rib soup, spicy rice cake, kimchi sausage rice, snack, and soft drink are additional choices on the menu.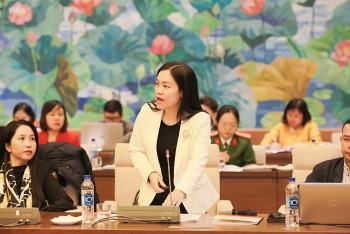 Friendship
Doan Thu Huyen, Vietnam Country Director for Campaign for Tobacco-Free Kids, made the statement at the "Child Downing Prevention" seminar.