Top 5 Best Traveling Destinations For A Spring Trip After Tet Holiday
In this springtime, nothing is better than having a nice spring trip to some of these destinations in Vietnam where you will have an opportunity to relax and discover.
Ba Vi National Park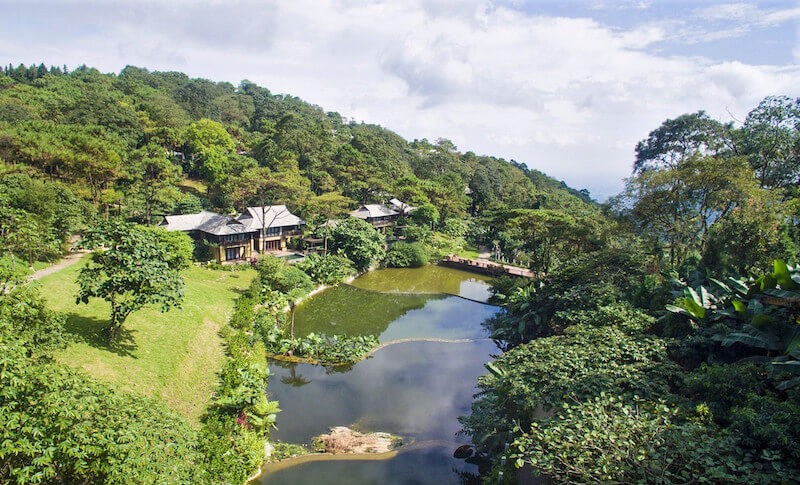 Photo: Vntrip
Situated about 60km west on the outskirts of Hanoi (previously Ha Tay Province), Ba Vi National Park is one of Vietnam's most famous areas of outstanding natural beauty. This is an isolated soil-limestone mountainous area (10.814,6 ha) sharing the border with 2 districts of Hoa Binh Province (Luong Son & Ky Son).
Ba Vi attracts visitors because of its diversity of ecosystems, and cool fresh mountain air in a mystical atmospheric backdrop of clouds, jungle, and tropical rainforest. It is also centered around a three-peaked mountain jutting steeply out of the landscape: the highest – is Emperor Peak at 1,296m, followed by Tan Vien at 1,226m and Ngoc Hoa at 1,131m.
The national park is loved for its cool, fresh atmosphere with many beautiful and charming spots such as Thien Son – Suoi Nga, Ao King, Khoang Xanh, and Tien Sa Lake.
This place helps to plant, preserve and restore natural resources, historical relics, and scientific research combined with sightseeing, learning, and tourism.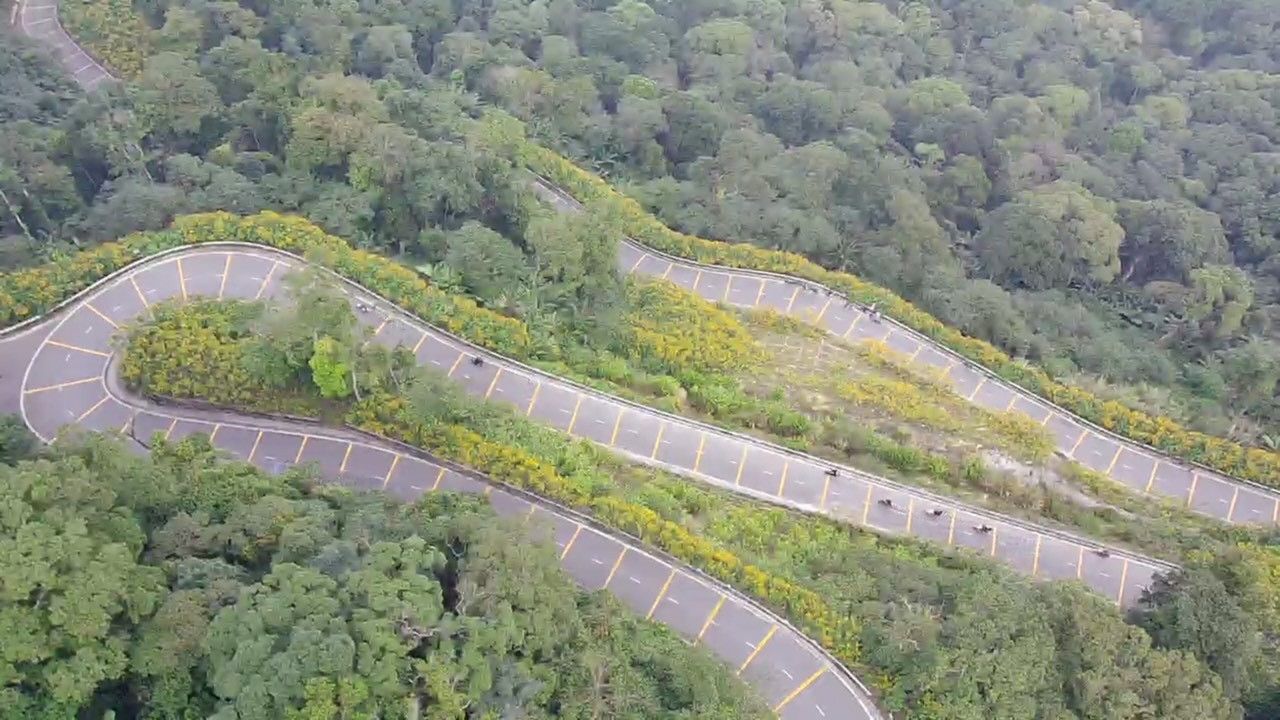 Photo: Vuonquocgiabavi.cm
This is also home to many historical and cultural relics such as Thuong temple, Trung temple, Ha temple, Uncle Ho temple, Bao Thien tower, Ngoc Hoa cave, and churches.
The park has biodiversity values including 3 forest types: subtropical moist evergreen closed forest; closed evergreen mixed broadleaf and subtropical coniferous forest and low montane tropical evergreen broad-leaved forest.
The fauna consists of 342 species, of which, there are 65 species of mammals, 169 species of birds, 30 species of reptiles, and 27 species of amphibians.
Bat Trang Pottery Village
Bat Trang is a long-standing ceramics village located along the Red River, in Bat Trang commune, Gia Lam district, on the outskirts of Hanoi. Bat Trang ancient village with ancient and rustic architecture. Coming here, tourists will feel nostalgia and see the old memories through historical sites.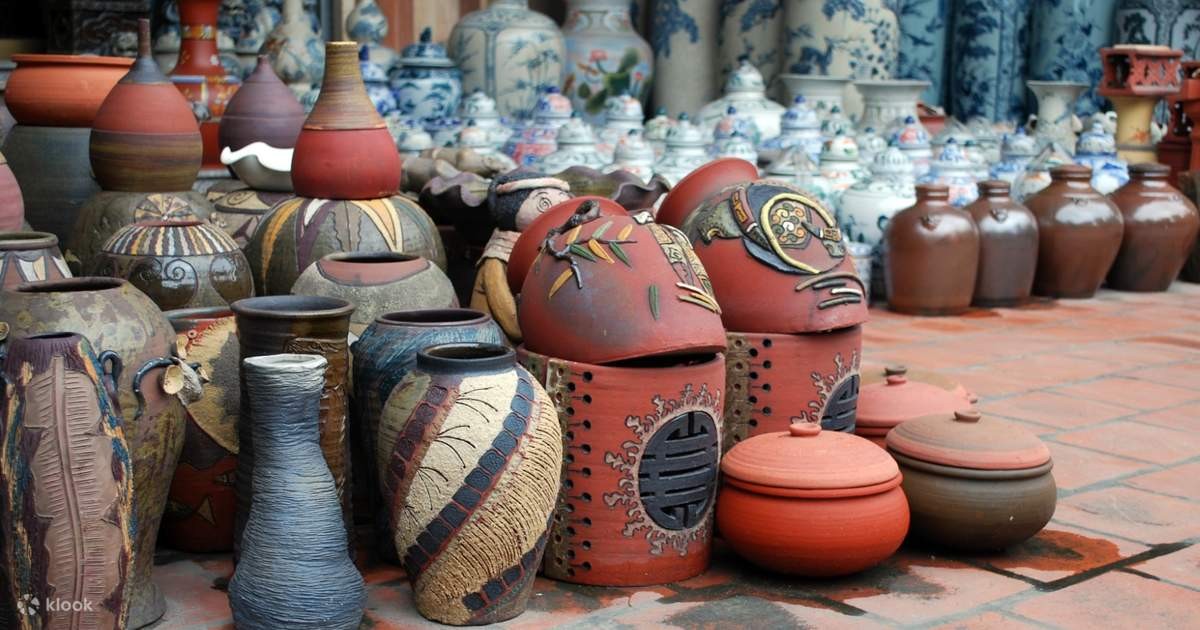 Photo: Klook
This place dates back to the Le Dynasty. Today, this place has become a tourist area with many interesting activities and experiences to attract visitors. Some outstanding destinations in Bat Trang ancient village can be mentioned as Van Van ancient house, and Bat Trang village communal house.
Bat Trang ceramics are produced for daily household use (bow, cup, plates, pot, bottle), worshipping, or decoration purposes. Nowadays, pottery artists bring into ceramics many innovations in production techniques, and creativity in products' features, hence many new products have been born, and even daily household items may have beauty like decorations ones.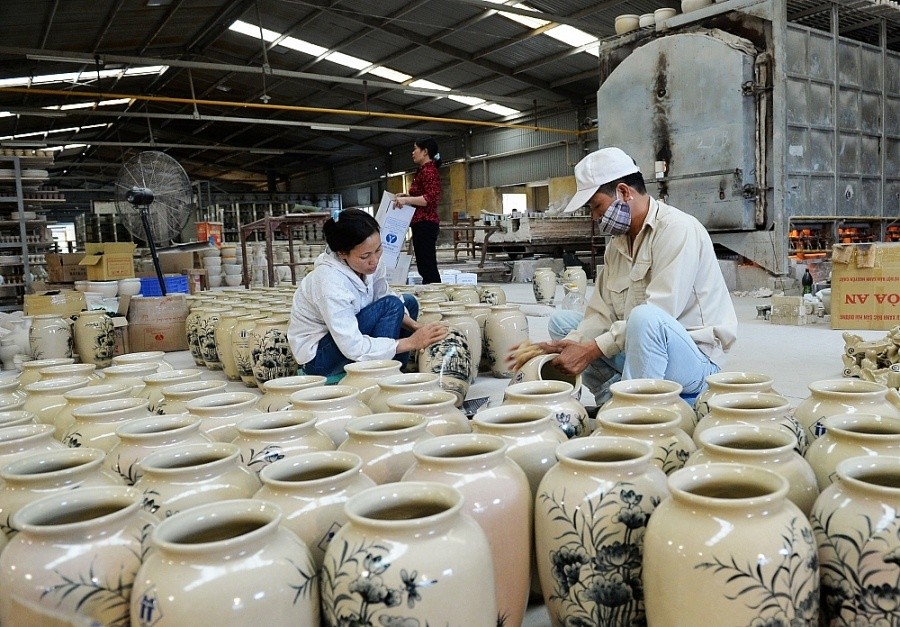 Photo: congthuong
Visiting Bat Trang, tourists can take a walk or join a buffalo tour for sightseeing and shopping. Besides many ceramic stores along the road in the village, tourists should visit Bat Trang Porcelain and Pottery Market where they can directly make pottery products by themselves. Many youngsters and foreign tourists are interested in this pottery-making experience and spend a whole day in the market to make a gift for family or friends.
Duong Lam ancient village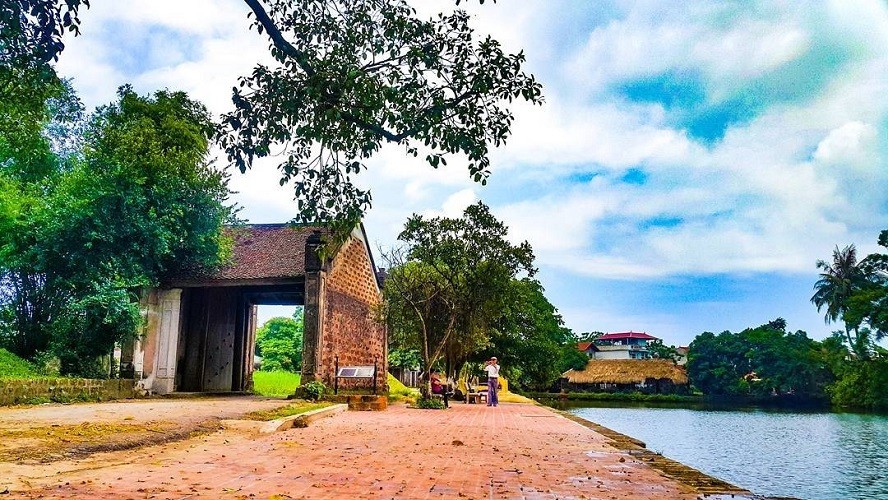 Photo: Elite Tour
Duong Lam is an ancient village with many unique cultural features. To this day, the village still retains the basic characteristics of an old village with a "banyan tree, water wharf, communal yard." This makes this destination one of the best travel attractions in Hanoi.
Duong Lam ancient village is 44 km west of Hanoi city center, in Son Tay town, Hanoi. Duong Lam from the past consisted of 9 villages belonging to Cam Gia Thinh canton, Phuc Tho district, and Son Tay town, in which 5 villages of Mong Phu, Dong Sang, Cam Thinh, Doai Giap, and Cam Lam were adjacent to each other.
These villages are linked together into a unified whole with customs, practices, and beliefs that have remained unchanged for thousands of years. This place is also known as the land of two kings because it is the birthplace of Phung Hung and Ngo Quyen.
Tam Dao – Vinh Phuc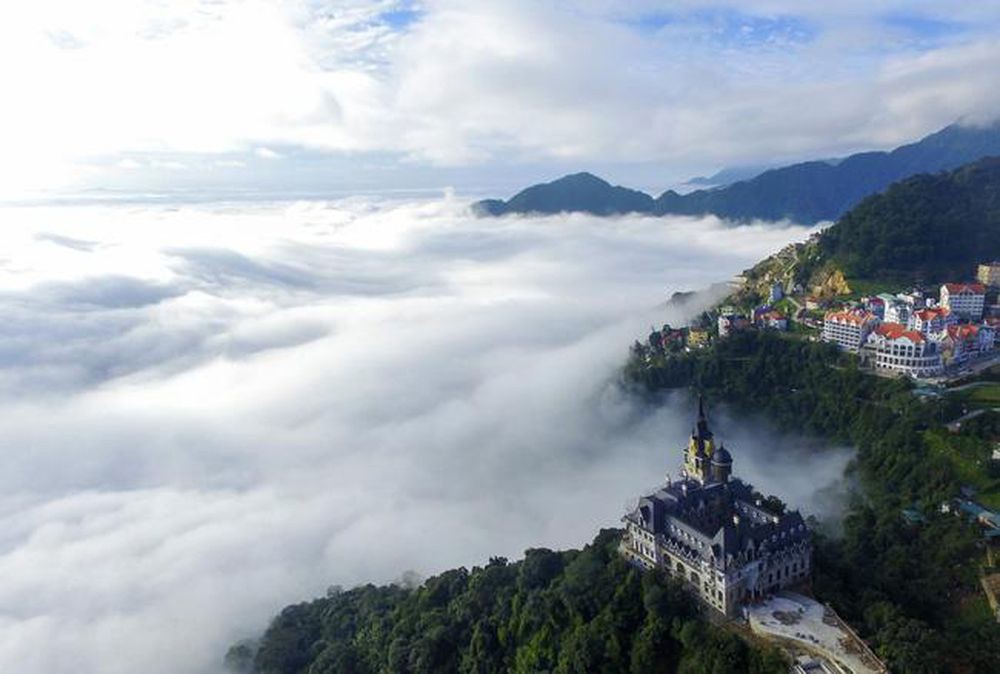 Photo: Trang An
Tam Dao town is a famous tourist destination of Vinh Phuc province, about 80 km from Hanoi. Tam Dao is located at an altitude of more than 900m above sea level, with a cool climate all year round.
The name Tam Dao is because it has three high mountains rising above the sea of clouds, namely Thach Ban, Thien Thi, and Phu Nghia, which can be seen from Hanoi on a sunny day. On January 25, Tam Dao was recognized as a National Tourist Area.
Tam Dao is a suitable place to explore all year round because each season has its own beauty. Coming to Tam Dao in the spring, visitors have the opportunity to see many kinds of flowers blooming. Summer is crowded on weekends when people come to temporarily avoid the heat, and the highest temperature here is about 27-28 degrees Celsius.
Mai Chau – Hoa Binh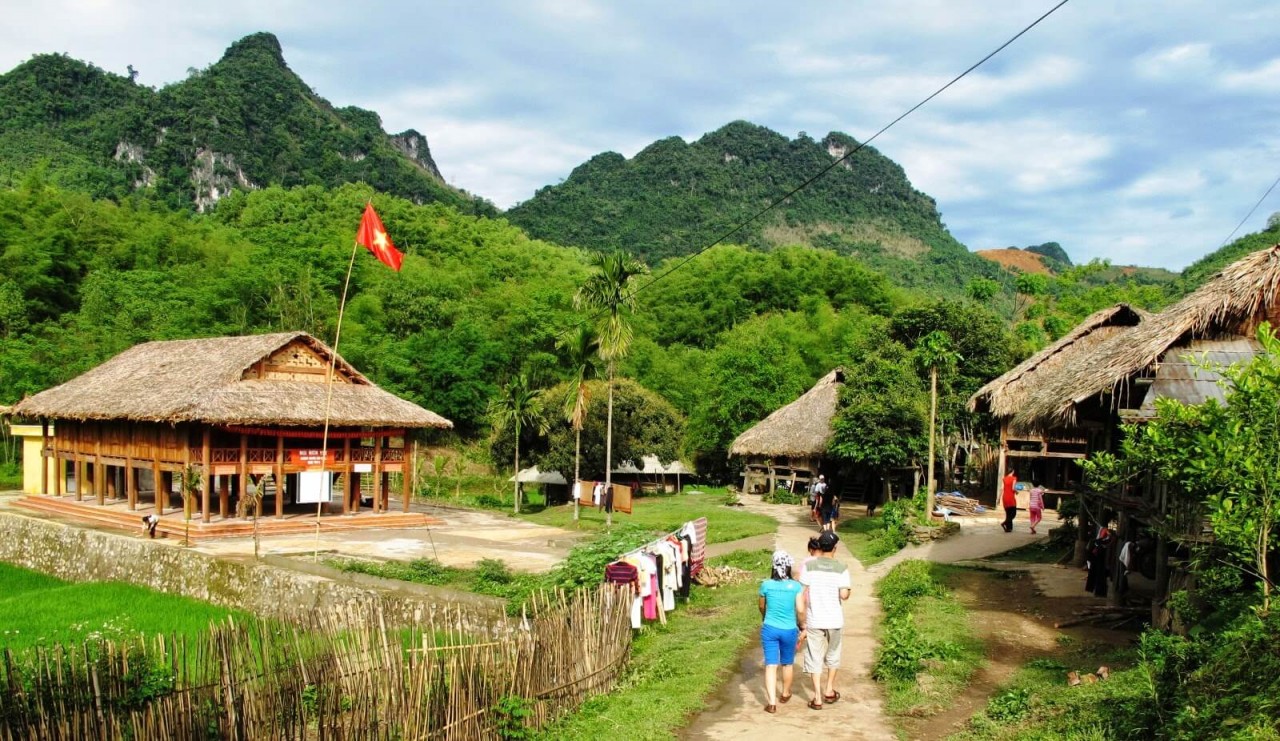 Photo: Vntrip
Mai Chau (Hoa Binh) is a quiet and peaceful place, and visitors coming here can immerse themselves in mountain nature to enjoy moments of relaxation after stressful working days.
Before entering Mai Chau, visitors will pass through Thung Khe Pass. With the white space of the rocky mountains and the fog covered, visitors feel like they are lost in the European sky.
The weather in Thung Khe Pass is beautiful in all four seasons. When the sun comes up, the first rays of sunlight here are like early morning dew, at noon the sun shines as bright yellow as summer, but not hot but gentle like autumn, and cold at night like winter.