Top 7 Biggest Music Festivals on the Planet
Here are 7 biggest music events around the world where hundred thousands of people having the time of their lives celebrate music playing on full blast.
Let's take a trip around the world to discover A-list acts, local food vendors, ample booze, and even firework show or pyrotechnics of 7 unforgettable shows. We've crunched the numbers of attendees to determine the biggest music festivals on Earth. Keep scrolling (and rock on) to discover if your favorite event made the cut.
7. Sziget, Hungary
With more than 1,000 performances each year, Sziget takes place on the island of Óbudai-sziget on the River Danube. Since its origin in 1993, the festival has grown considerably, from being a low-key student-aimed festival to a two-time winner of the "Best Major European Festival" title.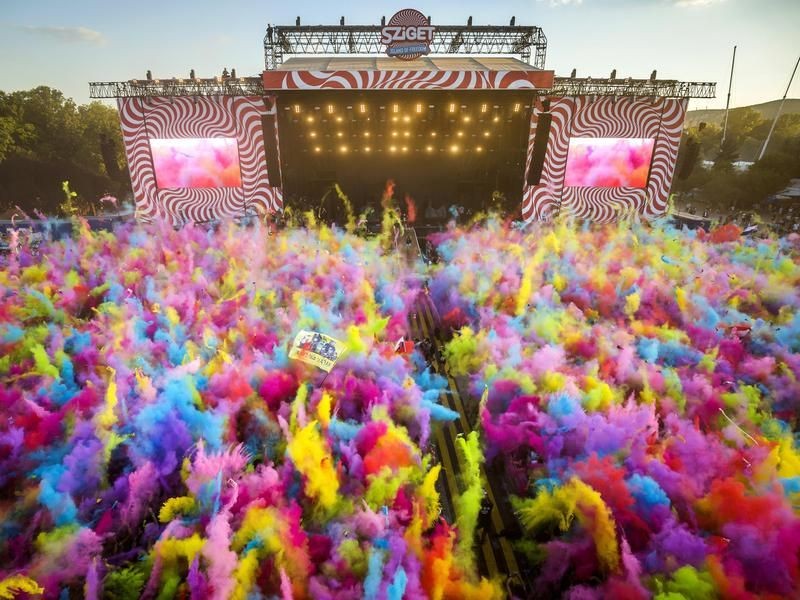 Sziget Festival in Hungary. Photo: Far and Wide
Big names who have graced the stage here include Thirty Seconds to Mars, Blur, David Guetta and the late Prince.
In 2007, the mayor of the 4th district of Budapest sued the festival's organizers due to complaints of noise and disturbance. He was appeased when organizers agreed to shut down the main stage by 11 p.m. Another issue organizers have faced? People trying to crash the festival by swimming or paddling across the Danube.
Number of attendees: 565,000
Where: Budapest
When: August
6. Rock in Rio, Brazil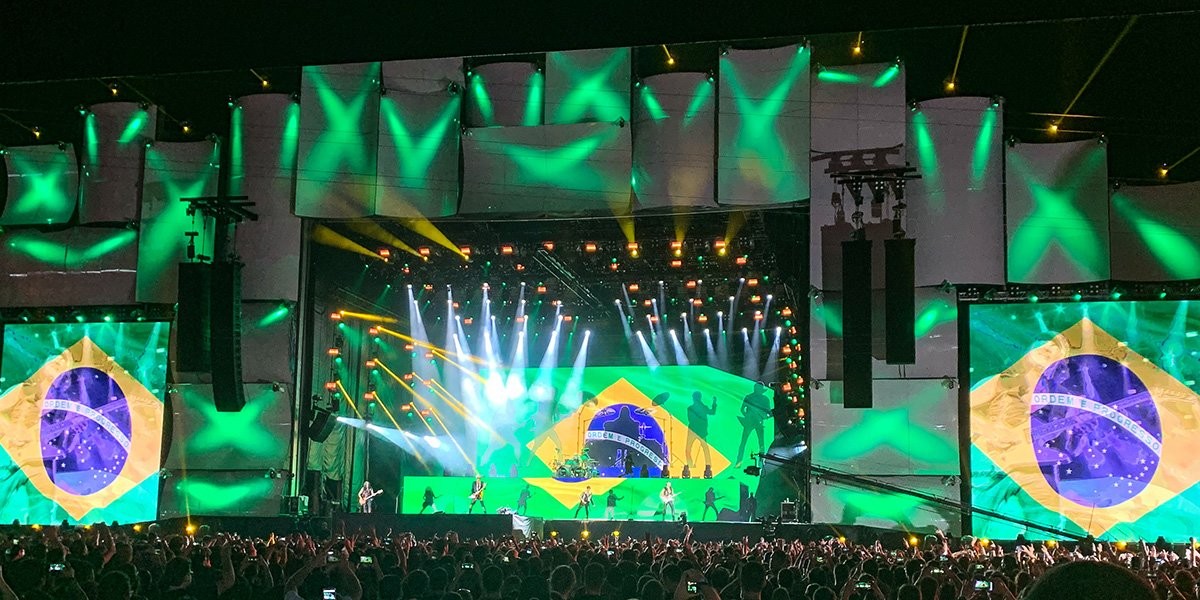 Rock In Rio Festival. Photo: Yamaha Music Vietnam
Rock in Rio is Brazil's biggest music festival. Arguably the most iconic band to grace the Rock in Rio stage was Queen, back in 1985, when the festival first began.
Such was their influence that the first Rock in Rio was telecast from Brazil and watched by nearly 200 million people in over 60 countries, while a record 1.5 million people attended in person. Rock in Rio has been a standout festival ever since.
2019's lineup sensational, included Drake, Red Hot Chili Peppers, Imagine Dragons, Muse, Black Eyed Peas and The Foo Fighters.
Number of attendees: 700,000
Where: Rio de Janeiro
When: September and October
5. Woodstock (Pol'and'Rock), Poland
Inspired by the original Woodstock Festival and formerly known by that name, the rebranded Pol'and'Rock festival is one of the biggest open-air festivals in Europe.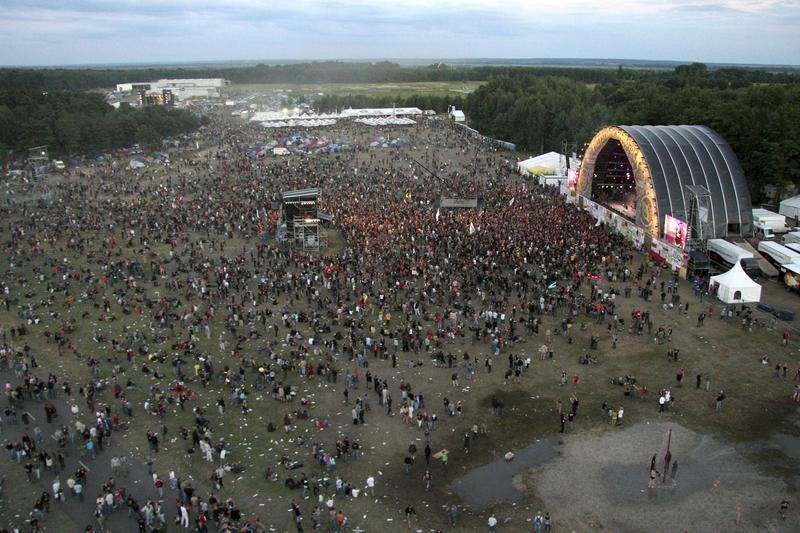 Attendees await for a collective mud bath.Photo: STR/
The crazy festival has a 25-year-old tradition you do not want to miss. Since its founding in 1995, the festival has also featured a collective mud bath, one of its highlight. The first year the festival was held, alcohol was prohibited, a move that did not go over well with participants looking to party. The ban was lifted the following year, and the booze has been flowing ever since.
Number of attendees: 750,000
Where: Kostrzyn and Odra
When: August
4. Summerfest, US
An annual, 11-day festival on the shores of Lake Michigan, Summerfest has its roots in the '60s when Mayor Henry W. Maier saw the need for a festival after his visit to Munich for Oktoberfest.
Since then, the festival has become a behemoth — it was even named the world's largest music festival, certified by the Guinness Book of World Records, in 1999 (it has since been overtaken).
For a time in the late 1980s and into the '90s, organizers hosted a sister event, Winterfest. Not surprisingly considering Milwaukee's brutal winters, it proved far less popular than its sunny counterpart and was canceled after a few years.
The 2021 lineups included Jo-Bros, Miley Cyrus, Dave Matthew Band, G-Easy, Charlie Wilson
Number of attendees: 830,000
Where: Milwaukee
When: June and July
3. Montreal International Jazz Festival, Canada
We are reaching the top 3 and at second runner up for Biggest Music Festivals on the Planet is Montreal International Jazz Festival. Going strong since 1980, this festival offers yet another reason to visit the dynamic island-city of Montreal.
With a solid mixture of free and paid performances spread over 10 days, and 150 indoor performances, this is considered the world's largest jazz festival by Guinness World Records.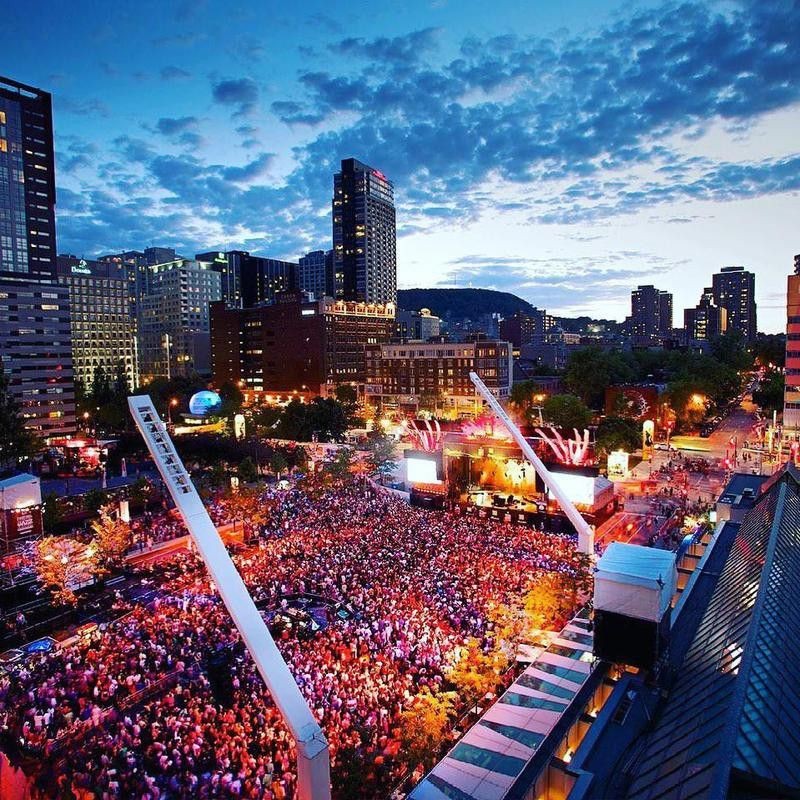 Montreal International Jazz Festival. Photo: Festivaljazzmontreal Instagram
According to Far and Wide, 60,000 liters of beer and 2,500 kg of fries are reportedly consumed at the festival each year.
Number of attendees: 2,000,000
Where: Montréal
When: July
2. Mawazine, Morocco
Featuring a diverse mix of both global and regional acts, this festival was started by the personal secretary to the King of Morocco as part of a cultural initiative to promote Rabat as a global city. The week-long music festival, which features an eclectic mix of genres, has succeeded in putting the metropolis on the map.
The festival featured a diverse mix of both global and regional acts. Photo: Joel Jean-Pierre
Unfortunately, in 2009, a wire fence accident caused this festival a bad reputation. When the situation went south, concert-goers tried to flee. In the end, 11 people were killed.
The 2019 lineups included David Guetta, Future, J Balvin, Marshmello, Maluma and Kamasi Washington.
Number of attendees: 2,500,000
Where: Rabat
When: June
1. Donauinselfest, Austria
Every June, this festival is the place to be. The Donauinselfest (German for Danube Island Festival) is a open-air music festivalwhich occurs annually at Donauinsel in Vienna, Austria. ... It is the largest open-air music festival in the world, with around 3 million visitors over 3 days.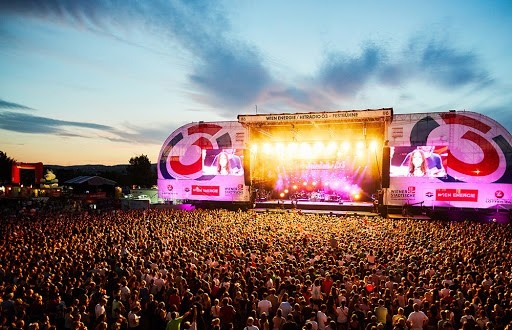 The Donauinselfest Festival. Photo: Daily Music Roll
Thefestival was a hit from its very first year. When it was initially held in 1983, organizers expected it to attract about 15,000 attendees. Instead, 160,000 people showed up!
Train, Macy Gray, Amy MacDonald and Sean Paul are just a handful of the A-listers who have graced its stages.
The best part (and a big reason why it's so wildly popular)? The festival is free.
Number of attendees: 3,000,000
Where: Vienna
When: June