Top legislator to visit Russia, Belarus this December
National Assembly Chairwoman Nguyen Thi Kim Ngan will pay official visits to Russia from December 8-12 and Belarus from December 12-14.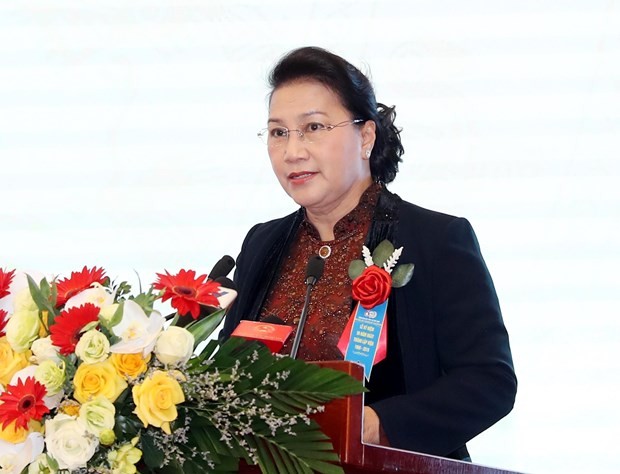 National Assembly Chairwoman Nguyen Thi Kim Ngan. Photo: VNA
According to a communique of the Committee for Foreign Affairs of the legislature, the visits are to be made at the invitations of Valentina Matvienko, Chairwoman of the Federation Council of Russia; Vyacheslav Volodin, Chairman of the State Duma of Russia; Mikhail Myasnikovich, Speaker of the Council of the Republic of Belarus; and Vladimir Andreichenko, Chairman of the House of Representatives of the National Assembly of Belarus.
Just two years after the signing of a free trade agreement between Vietnam and the Eurasian Economic Union, Vietnam-Russia trade has seen strong growth, at around 30 percent each year.
Russia currently ranks 24th out of 129 countries and territories investing in Vietnam with 123 projects worth 932 million USD. Meanwhile, Vietnam has invested almost 3 billion USD in 22 projects in Russia.
Last year, Vietnam exported 2.5 billion USD worth of products to Russia while spending 3.5 billion USD on Russian imports. Most of the goods are machines, equipment, food and chemicals, among others.
The two countries are holding the Vietnam Year in Russia and Russia Year in Vietnam in 2019-2020 with numerous activities to mark the 25th anniversary of the signing of the Treaty on fundamental principles of the Vietnam - Russia friendship and the 70th founding anniversary of bilateral diplomatic ties.
With a long-standing friendship with Belarus, Vietnam is also an important Asian partner and a leading gateway for Belarus to enter ASEAN markets.
In the recent past, agencies at all levels and businesses of the two countries have organised regular delegation exchanges to share experience and boost cooperation for common development.
Meanwhile, bilateral trade has grown considerably over the past year but yet to match its potential.
During the meeting with Prime Minister Nguyen Xuan Phuc in Hanoi on September 25, Belarusian Deputy PM Igor Lyashenko expressed his belief that with efforts from both sides, bilateral trade turnover will reach the target of 500 million USD this year./.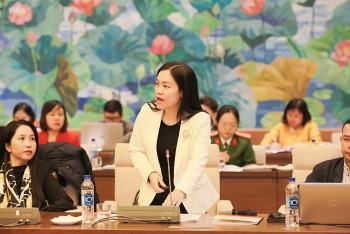 Friendship
Doan Thu Huyen, Vietnam Country Director for Campaign for Tobacco-Free Kids, made the statement at the "Child Downing Prevention" seminar.