Toyota halts operation in Vietnam over Covid-19 concerns
Japanese automaker Toyota has announced to readjust its production plan following the uncertainties of infectious coronavirus by halting all activities in its Vietnam factory as of March 30.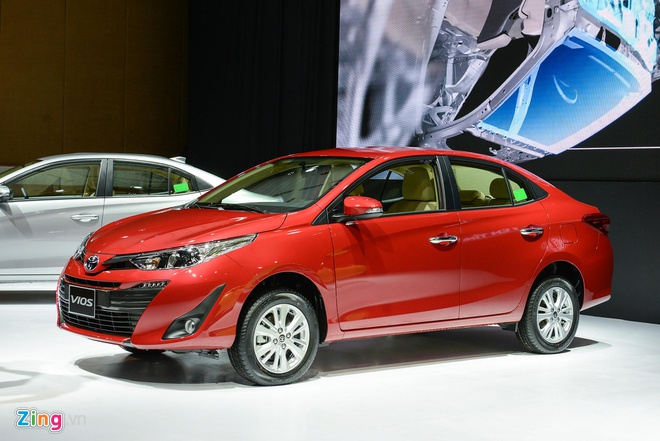 Illustrative photo by Zing.
Accordingly, the restart schedule of the plant in Vietnam depends on the situation of the pandemic, as well as, the market's demand, supply chain, in stock of distributors and the Government's regulation, Zing reported.
Vietnam is not excluded when the Japanese automaker also decided to halt operation in Thailand's plant between April 1 and 17, Reuters reported.
Toyota Vietnam representative said that the branch is carrying out necessary moves to ensure the safety and health of its staff, clients and the community as well as minimizes all impacts on the company's operation.
Previously, all Toyota distributors and heads in Hanoi had temporarily shut down their showrooms and services from March 28 to April 15 at the request of Hanoi People's Committee on closing down all non-essential services.
Toyota is the second automaker branch stopping operation in Vietnam following the same decision of the US' Ford, which shut its plant in Hai Duong down from March 26.
Ford's representative told that the shut down may last depending on the pandemic's development. Ford Thailand also halted operation on March 27 while its plant in India was closed on March 21.
Prime Minister Nguyen Xuan Phuc has issued Directive No.16 which brings into effect an urgent nationwide social distancing order from April 1 which aims to prevent and combat the spread of the novel coronavirus (COVID-19).
From 00:00 hours on April 1, every citizen will be required to stay indoors and will only be allowed to go out for necessities such as purchasing food or medicine. Alternatively, people can still leave their homes in the event of an emergency, if they work at factories, manufacturing facilities, or other business and service establishments which provide essential goods and have not been closed.
It is necessary for all people to strictly keep a minimum distance of two meters apart when communicating, whilst also not congregating in groups over two people in workplaces, schools, hospitals, and in public places.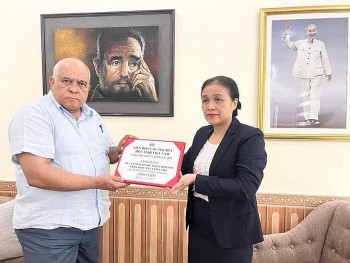 Focus
According to Cuba's News Agency Prensa Latina, on August 16, President of Vietnam Union of Friendship Organizations Nguyen Phuong Nga said that Vietnamese people will always stand by and support Cuba no matter what difficulties our friend is facing.