Travel + Leisure: Hoi An Is Voted To Be An Ideal Destination In Vietnam
Travel + Leisure, the most famous tourism magazine, votes Hoi An in the top 11 dream destinations with many exciting experiences and reasonable prices.
In the American travel magazine Travel+Leisure, Vietnam's Hoi An ancient town and 10 destinations around the world are praised for providing a variety of enjoyable experiences at a surprisingly reasonable budget. "If you know the right time to book a room, a trip to Vietnam is very suitable for your pocket" - the article stated.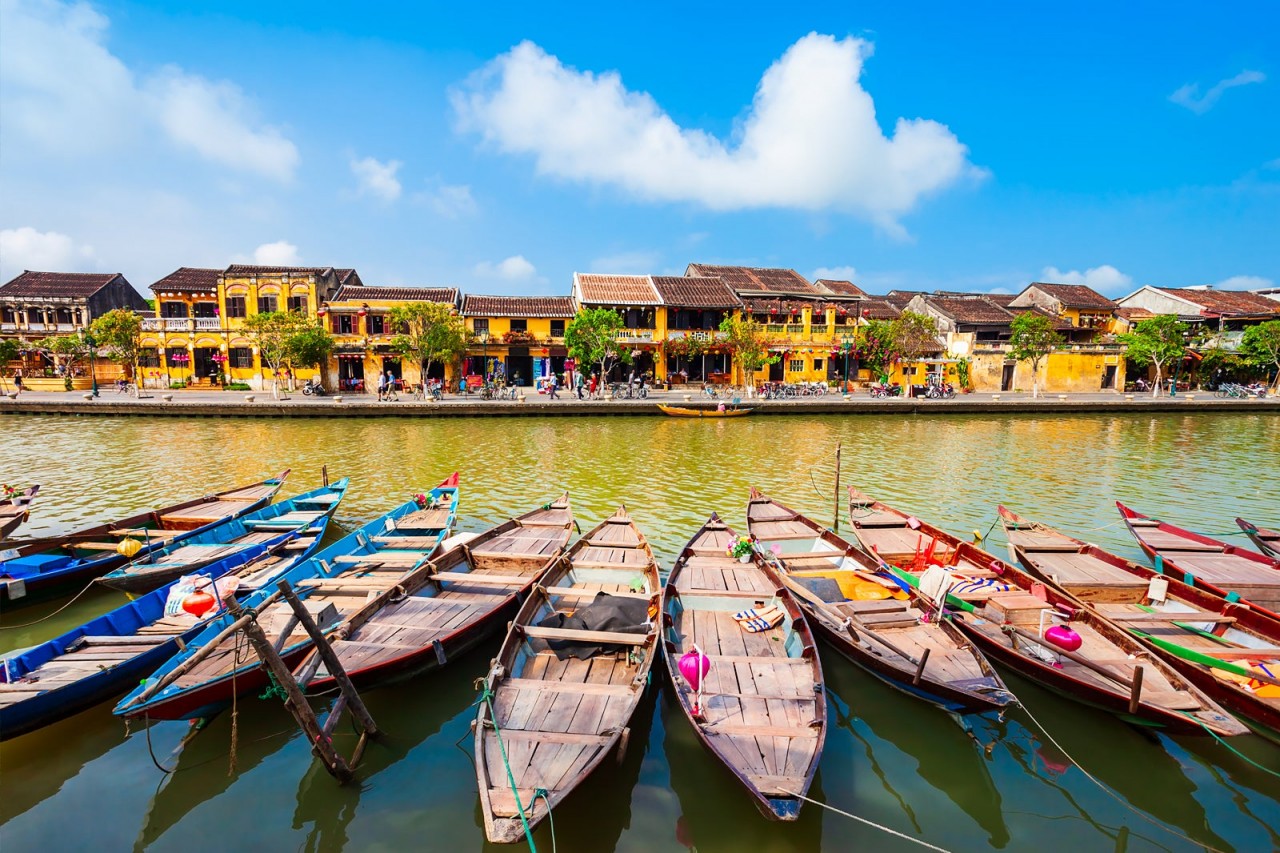 Photo: Hotels
Located in central Vietnam on the coast of the East Vietnam Sea, Hoi An is a charming city with ancient roots, distinct architecture, contagious energy, and arguably one of the best street food scenes on the planet. Most importantly, Hoi An is home to friendly people who are eager to share the best their city has to offer, according to Travel + Leisure.
Hoi An (Vietnam) is described as one of the most charming cities that seems to no longer exist. The old town still has houses from the 15th century, with many pagodas, shrines, and teahouses dotting the streets. "Don't forget to chat with the extremely friendly people here, they will recommend to you the best bakeries and tailors in the old town," the author wrote.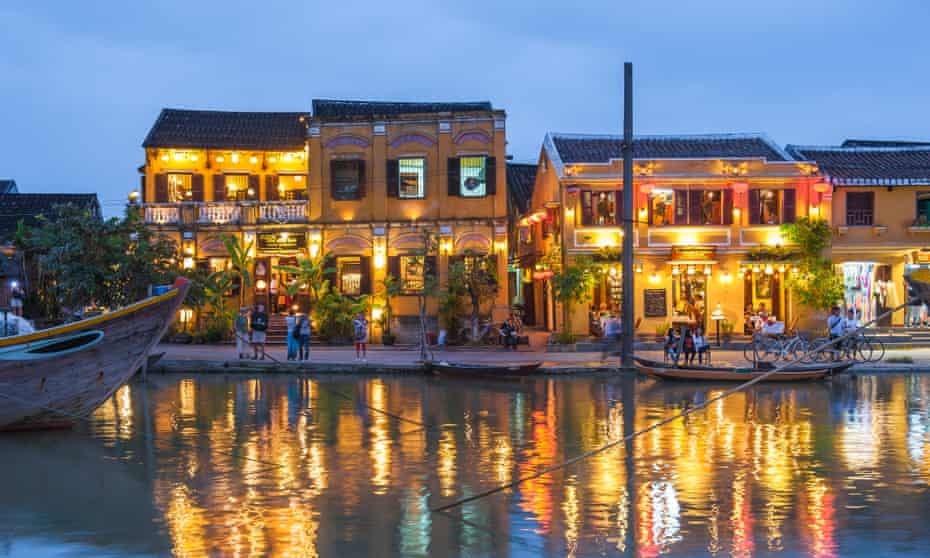 Photo: Alamy
The highlight of Hoi An is definitely its vibrant food scene, where there are a lot of restaurants that might just do one thing, but do it perfectly. The best way to eat your way through the city is by Vespa; Join a food tour with Vespa Adventures and you won't be disappointed. Though, Vespa or not, make sure to stop at two of Hoi An's best restaurants: Hai Dao for Banh Xeo (a sort of Vietnamese crepe filled with simple, but delicious greens and meats that make my mouth water just writing this) and Bong Hong Trang for "white rose" dumplings folded right before your eyes.
"The food in Hoi An was the best in Vietnam," said one reader. "Amazing vegetarian and vegan options and Hoi An–exclusive dishes such as white rose."
Great places to visit in this region of Vietnam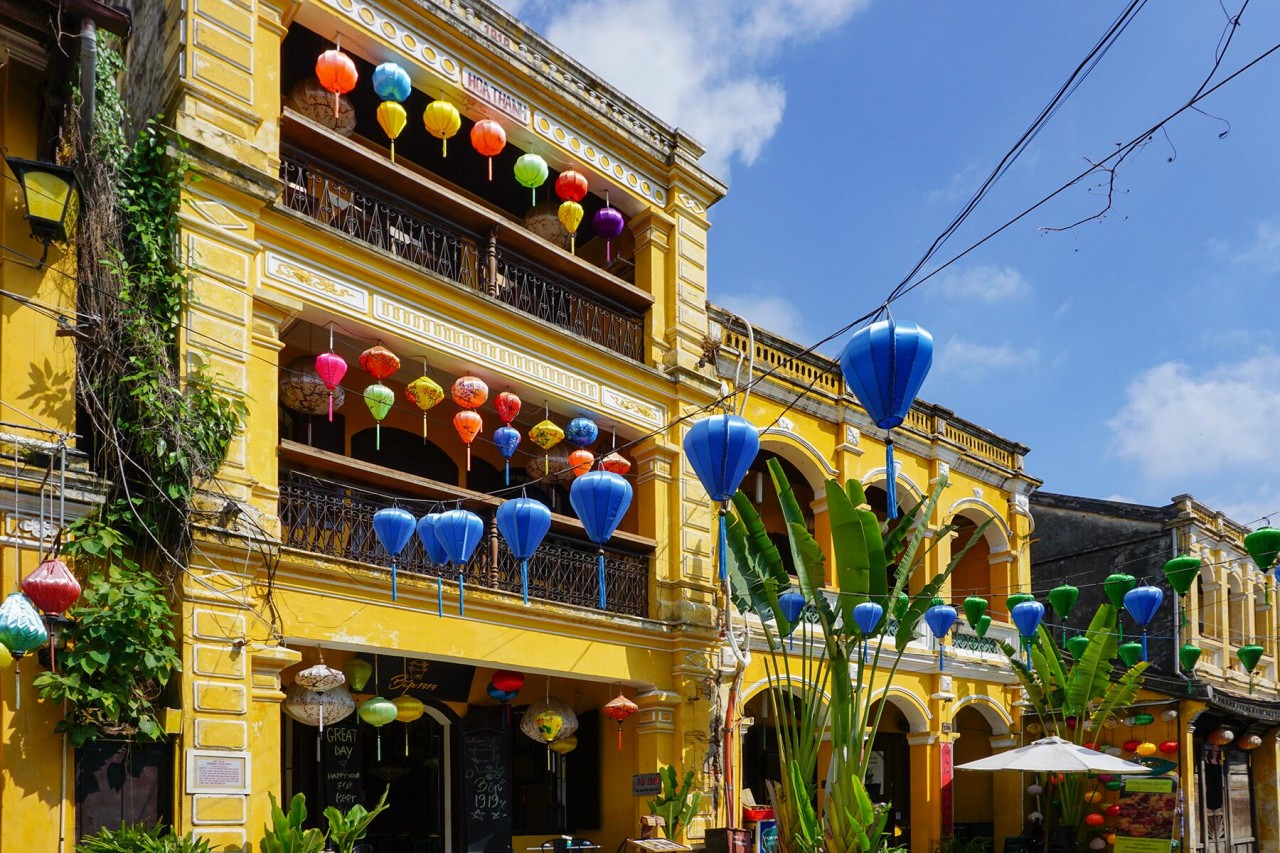 Photo: BestPrice Travel
Hoi An's ancient core is a rich architectural fusion of Chinese, Japanese, Vietnamese, and European influences dating back to the sixteenth century. In its heyday, the now drowsy channel of the Thu Bon River was a jostling crowd of merchant vessels representing the world's great trading nations, and the mellow streets of this small, amiable town still emanate a timeless air.
The city's most photographed sight is, without a doubt, the beautiful Japanese Covered Bridge. However, the most noteworthy monuments in town stem from Hoi An's resident Chinese population. First are the merchant homes, some of them more than two hundred years old, and still inhabited by the descendants of prosperous Chinese traders. Between their sober wooden facades, riotous confections of glazed roof tiles and writhing dragons mark the entrances to Chinese Assembly Halls, which form the focal point of civic and spiritual life for an ethnic Chinese community that, today, constitutes one-quarter of Hoi An's population.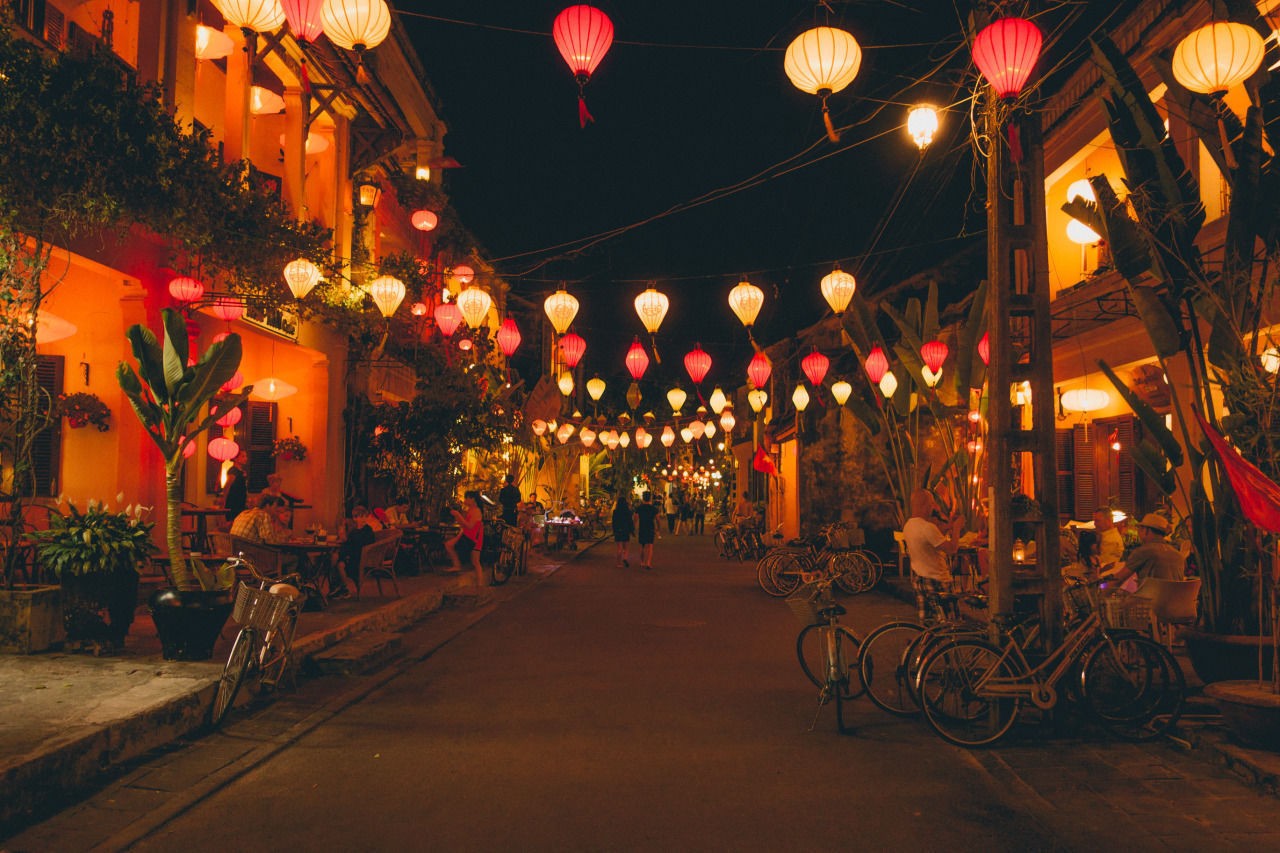 Photo: BuckistLy Blog
Granted UNESCO World Heritage status in 1999, Hoi An is now firmly on most visitors' agendas. For some it's already too much of a tourist trap, with its profusion of tailors' shops and art galleries and its rapidly proliferating hotels – try telling those who come for a day and stay for a week. It's easy to while away the time, taking day trips to the atmospheric Cham ruins of My Son, biking out into the surrounding country, or taking a leisurely sampan ride on the Thu Bon River. If possible, try to time your visit to coincide with the Full-Moon Festival, on the fourteenth day of the lunar calendar every month, when the town center is closed to traffic and traditional arts performances take place in the lantern-lit streets. Notable in a different way is the flooding which hits every year, usually in October – at this time the riverside roads can be under several feet of water, and if you've brought your wellies along, it actually makes for a great time to visit, according to Rough Guides.
Activities in and around Hoi An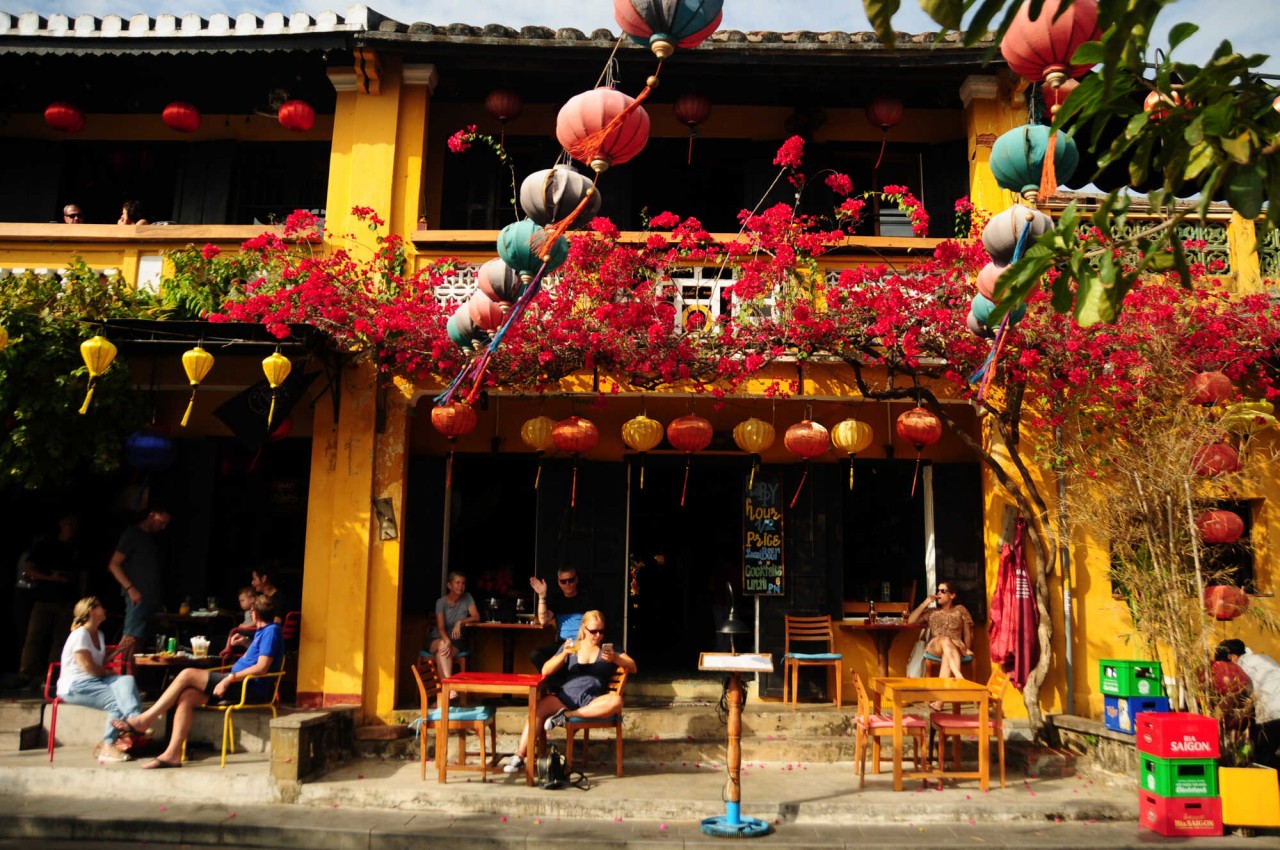 Photo: hoianvn
There are a number of activities to enjoy in and around Hoi An – even more reason to make your stay here longer. Easiest to organize is bicycle or motorbike hire, which will enable you to see some of the gorgeous surrounding countrysides; with a motorbike, you can even make it to My Son. Hoi An Motorbike Tours and Phat Tire Ventures organize great trips around central Vietnam for motorbikes and bicycles respectively.
Slightly more taxing to arrange (but not much) are boat rides around the Thu Bon River; crowded ferry boats leave from the market end of Bach Dang every thirty minutes, and on the same road you'll be able to haggle with sampan-rowers.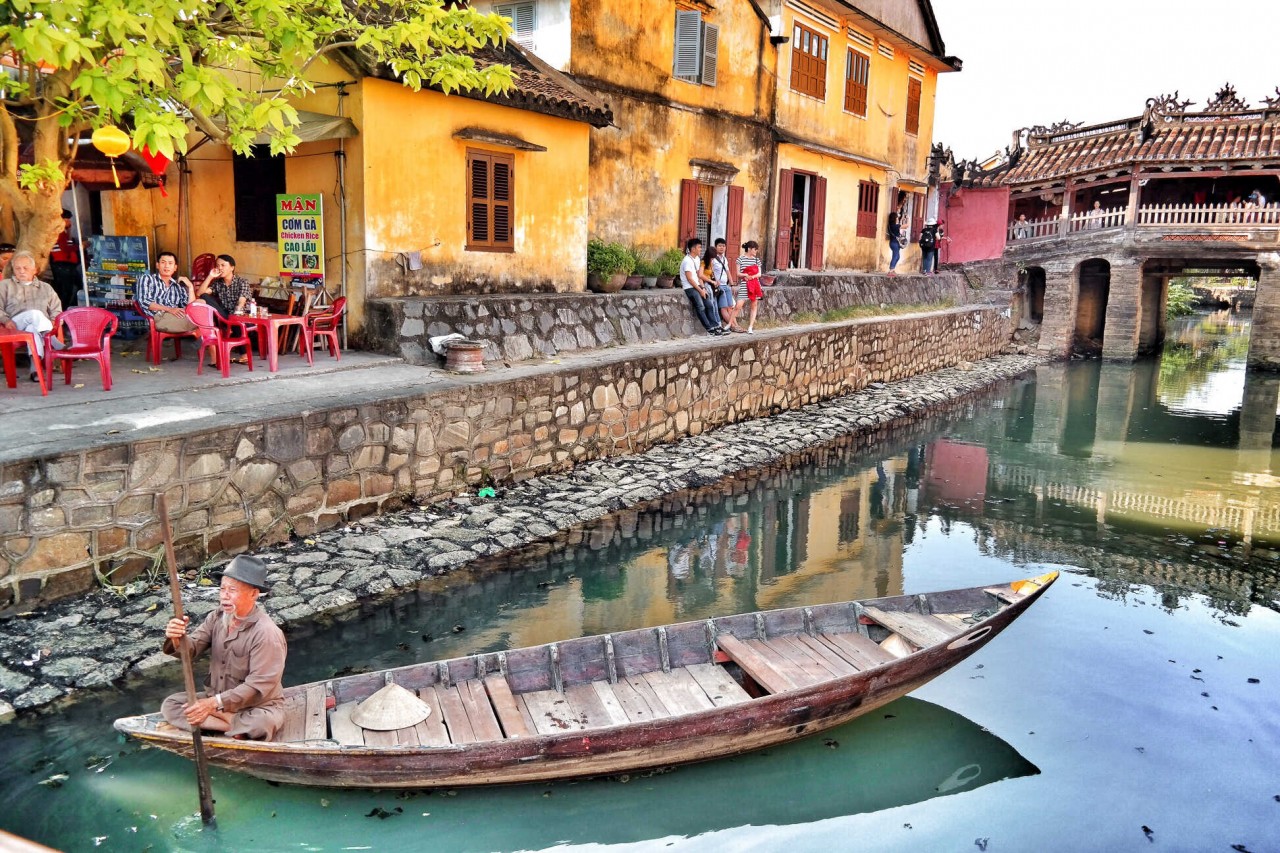 Photo: Little Wanderbook
Then there are the cooking classes. A whole bunch of riverside restaurants offers these from around $10 per person, slightly more for those including a visit to buy ingredients at the market. Most notable are the classes laid on by Lighthouse restaurant, which include a bike tour to fetch the ingredients from the countryside.
Lastly, from April–to October it's possible to go diving around the Cham Islands.