Trump orders expanding rare earth mining, citing China threat
US President has ordered the Interior Department to increase domestic production of rare-earth materials to reduce the country's dependence on China.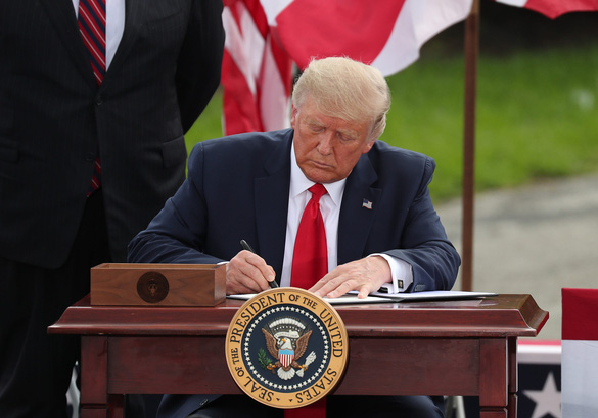 US President Donald Trump. Photo: Joe Raedle/Getty Images
US President Donald Trump has signed an executive order has declaring a national emergency in the mining industry, ordering the Interior Department to increase domestic production of rare-earth materials to reduce the country's dependence on China.
The president signed the order on his way to a campaign rally Wednesday (September 30) in Minnesota that seeks to use the Defense Production Act, which the administration used to step up the production of medical equipment during the coronavirus outbreak.
The order states, "our Nation's undue reliance on critical minerals, in processed or unprocessed form, from foreign adversaries constitutes an unusual and extraordinary threat, which has its source in substantial part outside the United States, to the national security, foreign policy, and economy of the United States. I hereby declare a national emergency to deal with that threat," according to New York Post.
The president's actions are a direct consequence of China's dominance of the sector for decades, said Gavin Wendt, a senior resource analyst at MineLife Pty. Previously, "the West was happy to be supplied with cheap rare earths from China, with China bearing the environmental consequences," he said.
Critical minerals have been a focus in the US as China accounted for 80 percent of total US imports of rare-earth compounds and metals last year. Last year, the White House ordered the Defense Department to spur the production of rare-earth magnets that go inside everything from electric vehicles to wind turbines to missile-guided systems, amid concerns that China could restrict exports of the products amid heightened trade tensions.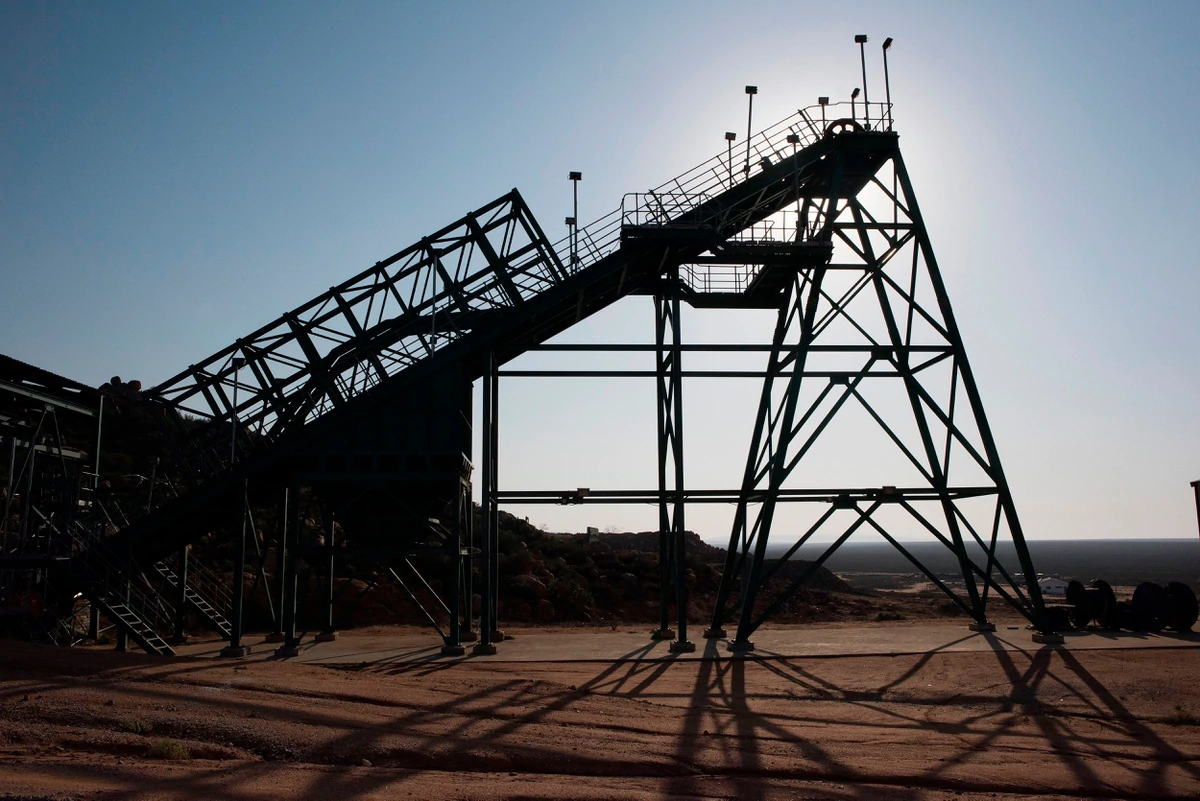 A view of the headgear at the rare earth mind Steenkampskraal on July 29, 2019, about 80 kilometers from the Western Cape town of Vanrhynsdorp, South Africa. (Rodger Bosch/AFP via Getty Images)
The executive order stated that the Energy Secretary shall develop and publish guidance to clarify which projects supporting domestic supply chains for the minerals are eligible for a loan program earmarked for clean energy. The order also states the Interior and Energy Departments should encourage the development and reuse of old coal waste areas, material on old mining sites, as well as abandoned mining sites for recovery of the critical minerals.
"The big problem for aspiring producers in the West has been the ability to source project funding and offtake agreements," Wendt was quoted by Bloomberg as saying. If the West wants to develop alternate production, "governments might have to step up and help subsidize projects -- something they've refused to do in the past," he said.
US lawmakers recently introduced bipartisan legislation aimed at reducing dependence on China for rare earths. Separately, the EU stepped up its push to become less reliant on imports of the raw materials, as the European Commission vowed create a rare-earths alliance by the end of the year.
The order also seeks to "reduce the vulnerability of the United States to the disruption of critical mineral supply chains through cooperation and coordination with partners and allies, including the private sector."
Companies involved in rare earth exploration and investment gained on October 1. Kuantan, Malaysia-based Lynas Corp rose more than 5 percent, while Fortress Value Acquisition, a New York-based special purpose acquisition company, gained as much as 14 percent.
Lessons in escaping China's rare-earth dominance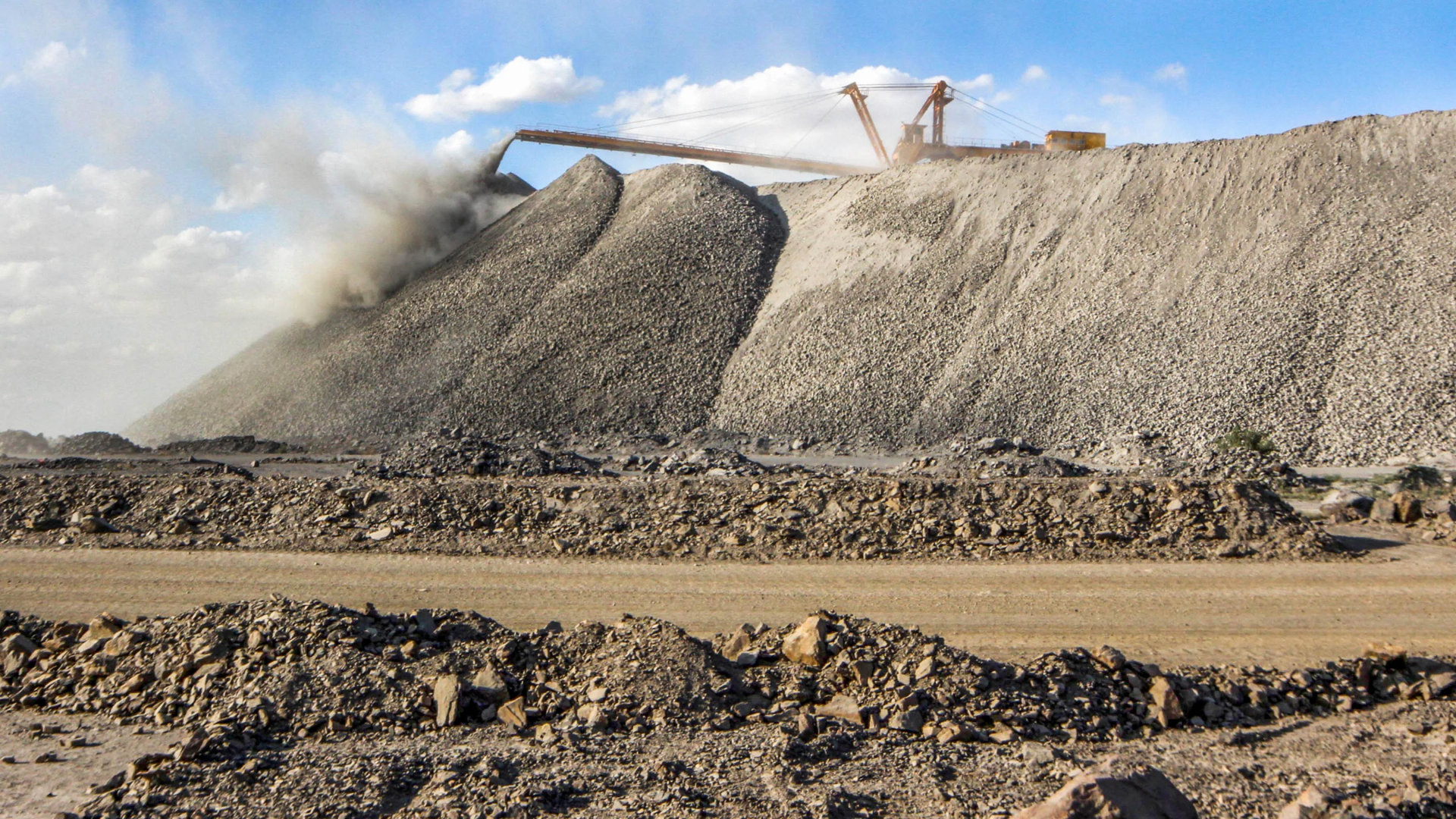 China accounts for around 70 percent to 80 percent of the world's production of rare-earth ores. Photo: Reuters
There are 17 rare-earth elements, including neodymium and dysprosium, which are used to make lightweight, high-performance magnets. Rare earths are used in a wide range of products, including electric motors, hard disk drives, drones and home appliances.
In 2010, sharply raising the stakes in a dispute over Japan's detention of a Chinese fishing trawler captain, the Chinese government blocked exports to Japan of a crucial category of minerals used in products like hybrid cars, wind turbines and guided missiles.
In the wake of the rare-earth shock, Hitachi Metals, a big manufacturer of neodymium magnets, began working harder to reduce waste in the fabrication of magnets and to cut its consumption of dysprosium. That effort succeeded in halving, on average, the amount of dysprosium -- an additive used to improve magnet performance at high temperatures -- in its products, according to a company representative, Nikkei Asia said.
Another factor that helps reduce consumption is the shrinking size of electric motors. Smaller motors need less neodymium. Although Japan makes more electric and hybrid vehicles now than it did a decade ago, demand for the metal, including alloys, fell by about 30 percent from 2008 levels to 4,900 tons in 2018, according to the Japan Society of Newer Metals.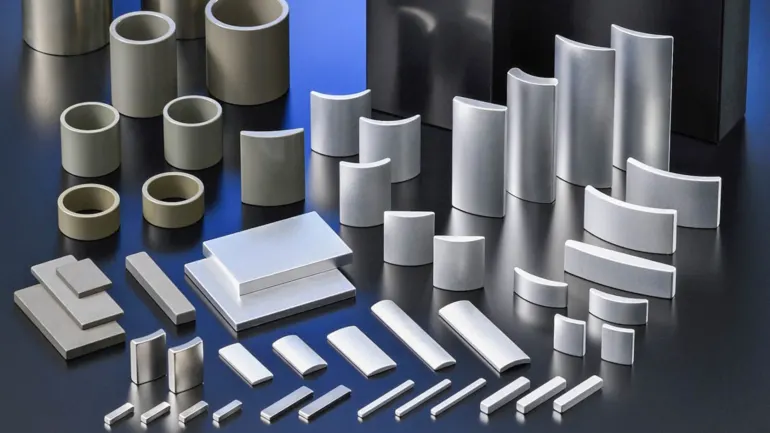 Neodymium magnets are used in a wide range of products, including motors for electric cars. (Photo courtesy of Hitachi Metals)
Finding suppliers other than China is also essential. In addition to increasing imports from Australia, Japanese manufacturers in Vietnam have increased recycling of rare earths from waste. Vietnam became Japan's largest supplier of rare earths in 2017, with shipments exceeding 3,800 tons, compared with 3,735 tons from China.
A Toyota Tsusho subsidiary in India set up to curb the company's heavy reliance on China started full-scale production of neodymium and three other rare earths in 2016."Apart from direct imports from India, we import a large volume of rare earths processed in third countries," said Masaharu Katayama, chief operating officer for metal resources SBU.
China's huge production capacity means it will continue to play an outsized role in the market for rare earths. But developing technology to reduce consumption and diversifying sources of supply can deter China from restricting exports./.