Trump to ban Tiktok from the U.S over concerns on data collection
The U.S President Donald Trump said to ban TikTok from operating in the U.S. over concerns about user data collection by the popular social Chinese application.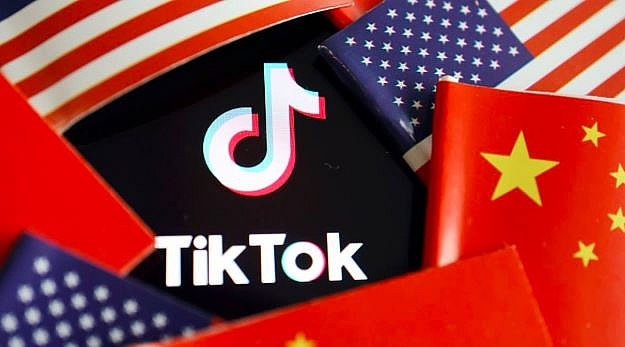 Photo: Reuters
US security officials have expressed concern that the app, owned by Chinese firm ByteDance, could be used to collect the personal data of Americans.
TikTok has denied accusations and maintained that it has never provided user data to Chinese authorities and it wouldn't even when they are requested.
"As far as TikTok is concerned, we're banning them from the United States," the president told Bloomberg reporters in 31 July night. Asked when it would happen, he said: "Soon, immediately. I mean essentially immediately."
"I will sign the document tomorrow," he said just before Air Force One landed in Washington from a visit to Florida.
Reuters reported in 01 August that ByteDance had agreed to divest the U.S. operations of TikTok completely in a bid to save a deal with the White House, after previously looking to keep a minority stake.However, it's unclear if this deal would be enough to allow TikTok to continue to operate within the United States.
A ban of TikTok would be the latest move of the U.S to curb China's power in global technology. TikTok has become one of the world's most popular apps. It has been downloaded more than 2 billion times globally and more than 165 million times in the U.S.
But it's not clear how a Trump order to "ban" TikTok would work — or if it would stand up in court. The Trump administration might try to threaten to punish Apple and Google if they carry TikTok in their U.S. app stores, by adding TikTok to the Commerce Department's list of foreign entities that "present a greater risk of diversion to weapons of mass destruction (WMD) programs, terrorism, or other activities contrary to U.S. national security and/or foreign policy interests."
The U.S. government last year added Chinese telecom equipment manufacturer Huawei to the "entity list," prompting Google and others to cut off their business with Huawei. But putting TikTok on that list would be unusual and legally dubious, James Lewis, director of technology policy at the Center for Strategic and International Studies (CSIS), recently told The Verge. There's no evidence TikTok has engaged in criminal activity threatening U.S. national security, although TikTok was fined for alleged violations of the U.S.'s child data-privacy law (which the FTC is reinvestigating).
BBC/ CNBC/Reuters/ Bloomberg/Variety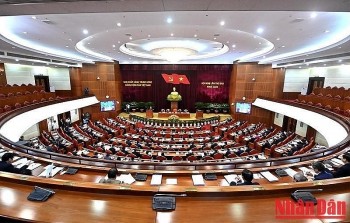 National
The 13th Party Central Committee discussed two important projects on October 4, the second working day of its 6th plenum.