Japan considers to restrict Tiktok and other Chinese apps following US and India
After US and India, Japan's ruling Liberal Democratic Party will urge the government to restrict the use of Chinese-developed apps like TikTok  to ensure that the country can keep working closely with the U.S. on security matters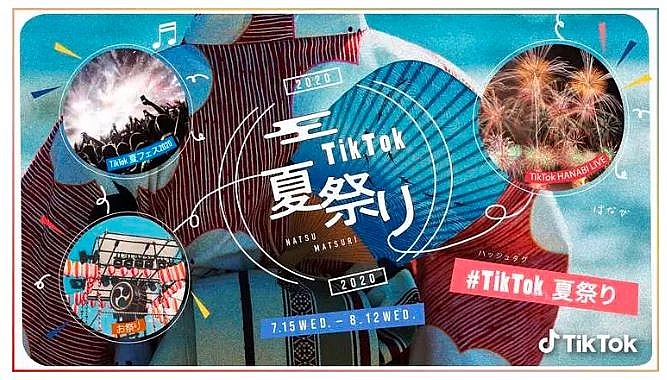 Tiktok in Japan. Photo: Internet
Japan lawmakers to urge government to put curbs on TikTok use: NHK
NHK said that Lawmakers from Japan's ruling Liberal Democratic Party have decided to push for steps to restrict the use of Chinese-owned video app TikTok, concerned that user data may end up in the hands of the Chinese government, public broadcaster.
A group of lawmakers led by former economy minister Akira Amari made the decision at a meeting on Tuesday and plans to submit a proposal to the government as early as August, NHK reported in 28 July evening.
Amari's office didn't respond to a request for confirmation of the report.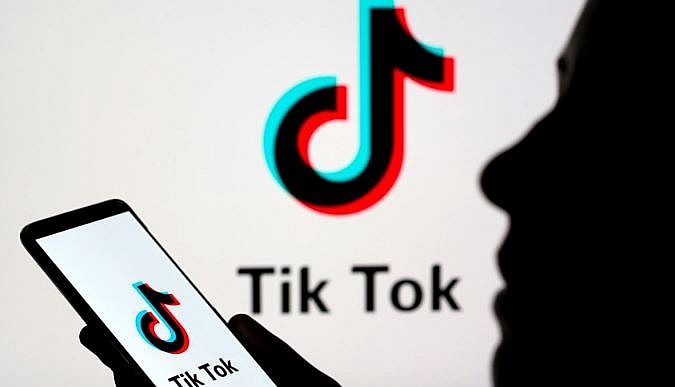 TikTok and other Chinese apps face greater scrutiny in Japan. Photo: Reuters
Following US and India Japan looks to ban TikTok and other Chinese apps
A group of Japanese lawmakers is seeking to restrict the use of TikTok and other apps developed by Chinese firms, following in the footstep of India, which has already blocked dozens of Chinese apps, and the U.S., which is floating the idea of a ban.
Japan was one of TikTok's first overseas success cases despite being considered a tough nut for foreign internet firms to crack. The nascent localization team went all out to attract celebrity users and made its breakthrough with Kinoshita Yukina, a TV personality, after holding "six or seven rounds of discussions" with her studio. Kinoshita's participation ushered in other stars, who brought with them flocks of fans to the platform.
In the Japanese iOS store, TikTok has consistently ranked at the top among entertainment apps and is the fifth-most downloaded app across all categories in the country as of this writing, according to research firm App Annie.
In response to scrutiny coming from Japan, a TikTok spokesperson reiterated the app's distance from Chinese control in a statement to TechCrunch:
"There's a lot of misinformation about TikTok out there. TikTok has an American CEO, a Chief Information Security Officer with decades of industry, U.S. military and law enforcement experience, and a U.S. team that works diligently to develop a best-in-class security infrastructure. Four of our parent company's five board seats are controlled by some of the world's best-respected global investors. TikTok U.S/ user data is stored in the U.S. and Singapore, with strict controls on employee access."
Japanese ruling party pushes for limits on TikTok
Members of Prime Minister Shinzo Abe's Liberal Democratic Party met with experts in 28 July to start discussing new recommendations that could be proposed as early as August.
The move forms part of a broader push in the LDP for tighter controls on the handling of sensitive information.
"If the Japanese government and companies do not adopt a framework for security clearance, we could be excluded from international research and the exchange of talent with the U.S. and Europe," said Akira Amari, a former cabinet member who is leading the LDP's discussions.
Japan's debate on TikTok comes amid growing concerns that this app and others are being used to collect personal data for the Chinese government.
TikTok is believed to have more than 10 million users in Japan, many of them younger people.
The LDP plans to first propose a bill listing the legislation to be amended, as well as a timeline for new drafts to submit to the parliament -- standard procedure when tackling long-term issues.
In addition to restricting Chinese apps, the party wants to create a security clearance program to protect sensitive technology and information.
The LDP will also urge the government not to disclose patent applications for military technology. Usually, patent applications are published a year and a half after they are received and can be viewed from abroad as well.
Japan's efforts could include greater coordination with the Five Eyes intelligence alliance of the U.S., the U.K., Australia, New Zealand and Canada. LDP members worry that Japan would be unable to work closely with these countries without proper intelligence protections and left behind as the U.S. and China decouple.
But there are concerns about Japan distancing itself from China, its largest trade partner. Japan has actively sought cooperation with China on the economy and environment.
TikTok, owned by Beijing ByteDance Technology Co, is facing scrutiny in the United States over concerns that China could force the company to turn over its user data.