Tuyet Tinh Coc: A Natural Masterpiece in Ninh Binh
Tuyet Tinh Coc - Ninh Binh is one of the most famous landscapes in this ancient capital. This place not only impresses tourists from all over the world with its wild and charming beauty, but it also has many interesting activities and cultural features.
Where is Tuyet Tinh Coc?
Located in Hoa Lu's ancient imperial complex, Am Tien cave pagoda is dubbed the "Tuyet Tinh Coc" of Vietnam in Ninh Binh with mysterious scenery, not far from Hanoi. Tuyet Tinh Coc is the name of a location in the famous Chinese swordplay movies, where there are beautiful grassland, mountains, and rivers. However, the phrase "Tuyet Tinh Coc" has appeared in Vietnam recently as a newly found place, which also has a wild beauty. Tuyet Tinh Coc Ninh Binh is such a beautiful place like in the Chinese movies.
Tuyet Tinh Coc in Ninh Binh is also known as An Tiem cave. It is a particular national monument because it is located in the relics complex of Hoa Lu in Ninh Binh province. Tuyet Tinh Coc is about 400m away from the east gate of King Dinh Tien Hoang temple along Trang An direction, adjacent to the East citadel of the old capital of Hoa Lu.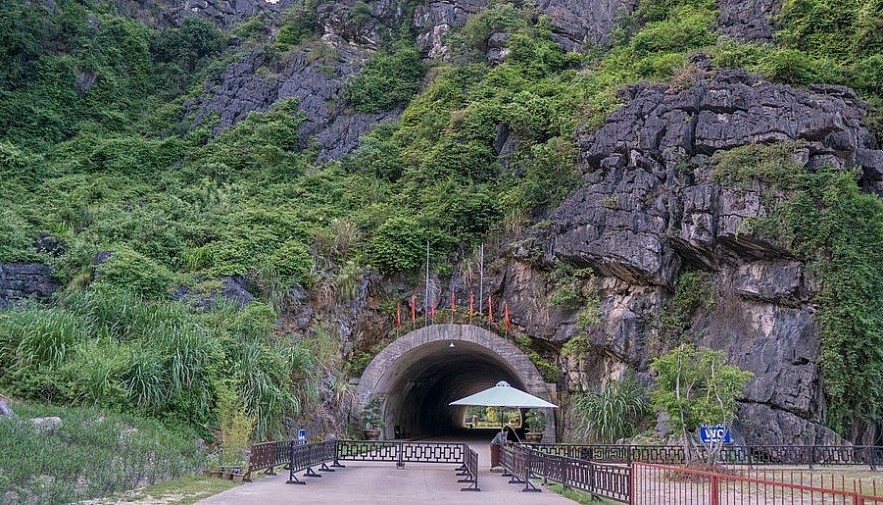 Photo: Klook
How to get to Tinh Tinh Coc?
To reach Tuyet Tinh Coc - Tam Coc - Mua Cave, visitors must depart from Hanoi to Hai Duong, follow Gia Loc on Highway 37 and then go to Highway 38 intersection, and get to Cong Neo bridge in Phu Ly city ( Ha Nam). Next, they have to move to National Highway 1A to Ninh Binh city and then continue to turn right into Trang An landscape complex. From here, they can follow Highway 491C to Tuyet Tinh Coc.
There are many different ways to get to Tuyet Tinh Coc in Ninh Binh. For example, if visitors move by car, they travel by the Phap Van - Cau Gie National Highway to save more time.
From the capital, there are many forms of transportation to Ninh Binh for visitors to choose from such as booking a limousine tickets, renting a private car to Ninh Binh, or booking a tour by bus. Visitors just need to go straight on National Highway 1A until they reach Gian Khau Bridge, then turn onto Provincial Road 491. There they will see the directions to An Tiem cave.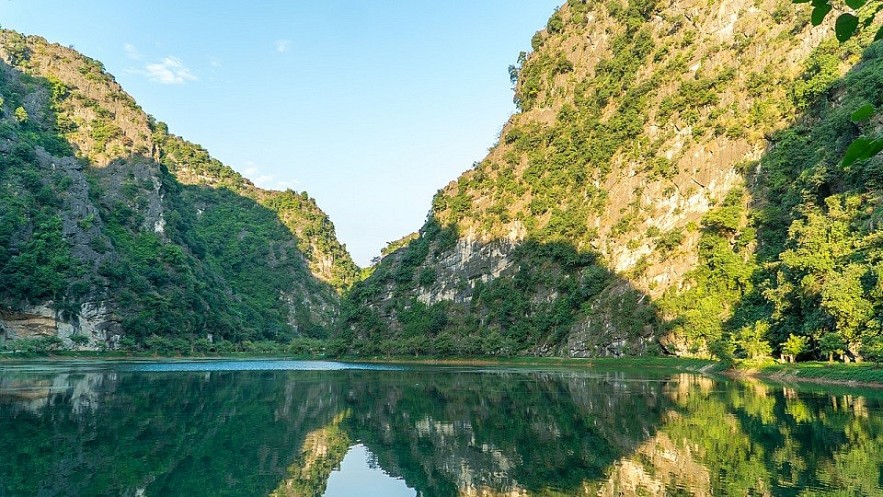 Photo: chillout travel
When to visit Tuyet Tinh Coc?
People can visit Tuyet Tinh Coc Ninh Binh at any time of the year because whether it is summer or winter, this place is very beautiful. In the summer, the weather is dry and fresh, and in the winter, Tuyet Tinh Coc is cold and covered by clouds.
According to Klook's Tuyet Tinh Coc travel experience from Hanoi, visitors should start departing early in the morning, around 7:00 am. That way they can admire the beauty of this place and not get tired.
Ticket price
The ticket price to visit Tuyet Tinh Coc has not changed compared to previous years. Only USD 0.81/person. If visitors ride motorbikes, it will cost an additional parking fee of USD 0.41 - USD 0.81 /ticket. During the Tet holiday season, they should ask for the price before parking.
Am Tiem pagoda
To explore Am Tien cave, after going through the gate, visitors will have to go down a path next to the lake, located on the left side. Going through more than 200 stone steps they will come to Am Tien cave in the middle of the mountain. In the cave, there are extremely unique stalactites with different shapes such as teardrop shape, lotus shape, and rice tree shape. Am Tien cave is also known as Dragon cave because the cave is shaped like the mouth of the Dragon. Most of the stone steps to Am Tien cave are designed quite gently and the steps are not too high. However, to be able to conquer more than 200 stone steps, visitors should prepare drinking water.
Am Tien Pagoda is a type of cave pagoda of the ancient capital of Hoa Lu. This pagoda is divided into many different shrines inside the cave. Outside there is a large bell. The surrounding space is large and green so that pilgrims and visitors can comfortably worship, admire or take pictures. It can be said that this is one of the most attractive spiritual tourist destinations that visitors cannot miss when they come to Tuyet Tinh Coc Ninh Binh.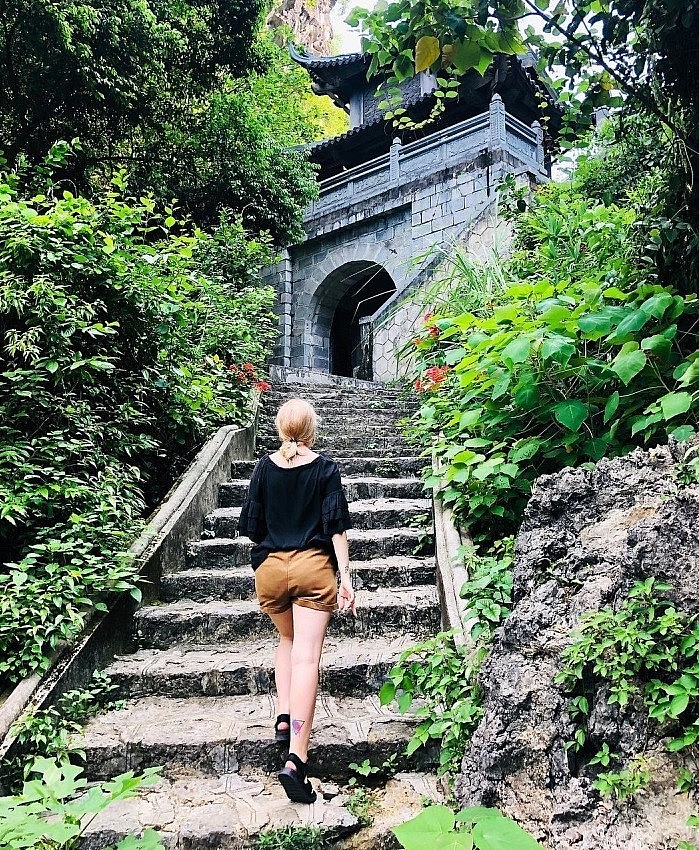 Photo: Thongtinmoi24
The scenery from the top of the wall
The solid wall is one of the ideal places for visitors to admire the beautiful scenery in Tuyet Tinh Coc Ninh Binh from above. This place is also chosen by many couples as a wedding photography location. This wall is the oldest structure in this place. Despite the ups and downs of history, the city wall is still there, standing in the middle of nature, heaven, and earth. Because the road is steep, to be able to come here visitors will have to prepare carefully.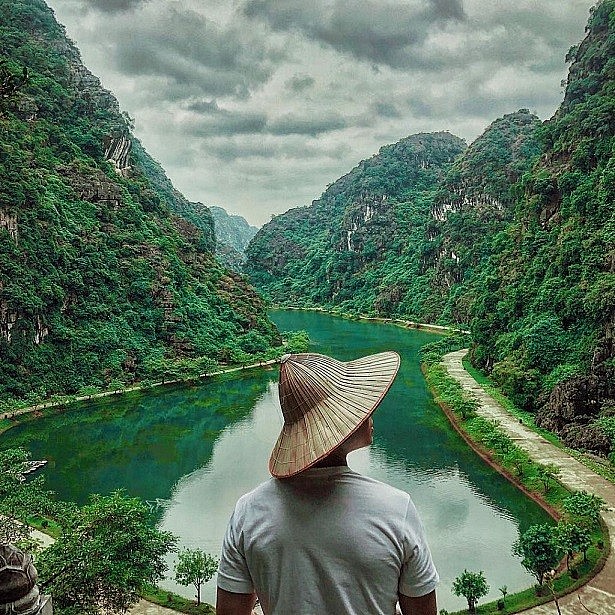 Photo: halotravel
Strolling and taking pictures around the lake
This is also one of the check-in places that visitors definitely cannot miss during their trip. If they come to Tuyet Tinh Coc Ninh Binh on deserted days, they can sit on boats to take pictures and admire the scenery. In addition, visitors can also experience the feeling of riding a horse-drawn carriage to explore this place.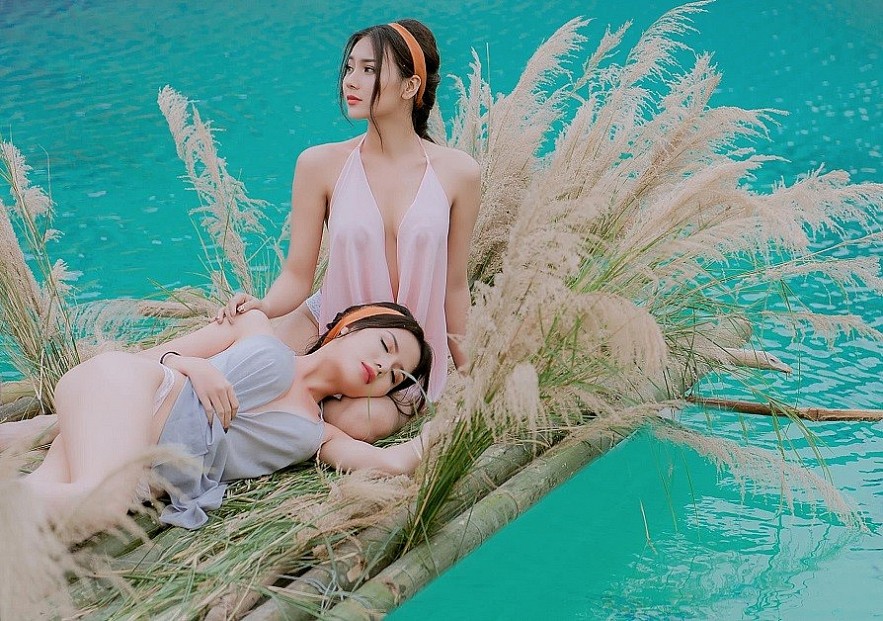 Photo: Pinterest
UNESCO Pledges More Assistance to Vietnam

UNESCO Director General Audrey Azoulay has pledged to continue assisting Vietnam in the fields under her organisation's management, while meeting with Chairman of the National ...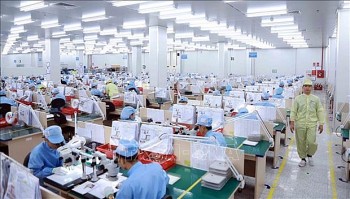 National
Vietnam News Today (Jan. 26): Vietnam - important partner of RoK; HCM City maintains growth momentum, reaps successes in 2022; Vietnam's tourism forecast to strongly rebound in five years; Many localities attract a large number of visitors during Tet.