Two foreigners sentenced for trying to illegally sneak Vietnamese to Europe
Two men, one Chinese and the other Japanese, were sentenced to a year and three months in prison each for attempting to bring four Vietnamese into Europe illegally.
The defendants at the court on August 15. Photo: Vietnamnet
Lu Yu, 38, and Nagasawa Kazuaki, 62, were charged with "organizing, brokering illegal emigration," and will be deported from Vietnam after completing their sentences, the Hanoi's People Court ruled on August 15.
Three other Vietnamese suspects involved were given suspended sentences of between 12 and 15 months, VnExpress reported.
According to the indictment, Chinese suspect Zhu Yanhua, identified as the ring leader, established an overseas study consulting firm in October 2018 as a cover to organize illegal emigration for Vietnamese citizens who were charged USD 20,000 each.
Three Vietnamese accomplices were responsible for sourcing customers. Between April and October 2019, Yanhua's company had received four Vietnamese clients who wished to travel to Germany and France as tourists and then illegally remain to seek jobs.
On October 26, Yu and Nagasa traveled to Noi Bai International Airport in Hanoi to provide the four clients passports with Schengen visas to enter Europe.
However, security officers at the airport found the visas were fake and they were not allowed to fly.
Yu and Nagasa were later detained by officers. Based on their testimonies, police captured other members of the ring.
However, Yanhua escaped into Laos and is currently wanted by Vietnamese police.
In recent years, many Vietnamese illegally working in Europe have had to pay a lot of money to consulting firms or brokers since they were not familiar with procedures. Some firms promised to find them jobs.
Warning for Vietnamese illegal migrant workers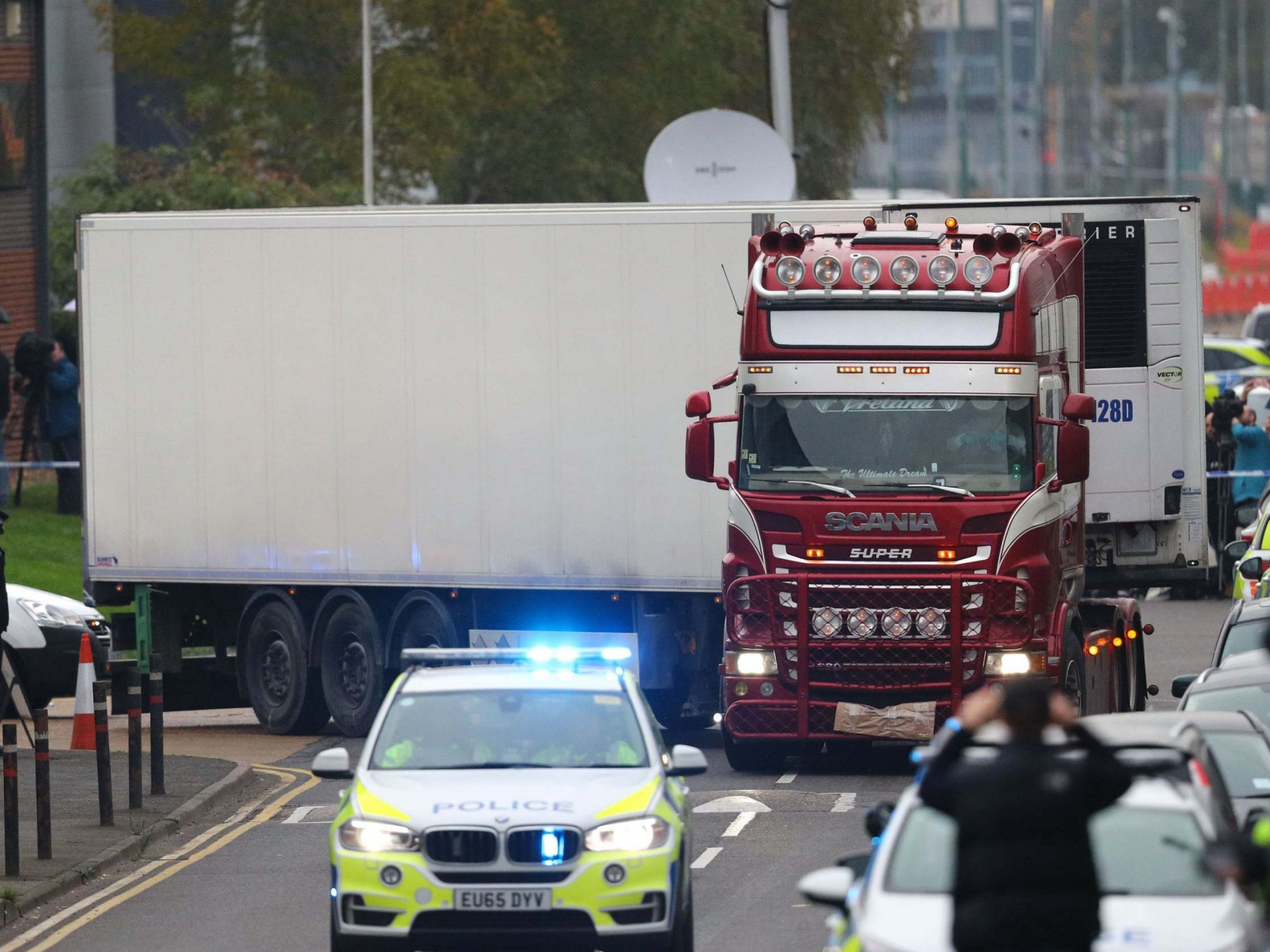 Thirty-nine people were found dead in the lorry in Grays, Essex(PA)
The 39 bodies found in a refrigerated trailer in Essex, England last year has sent a warning to anyone wanting to be an illegal worker migrant.
According to Nguyen Gia Liem, Deputy Director of the Department of Overseas Labour, under the Ministry of Invalids and Social Affairs, only eight countries in the European Union have granted visas for Vietnamese guest workers. They are Poland, Latvia, Hungary, Bulgaria, Slovakia, Belarus, Cyprus, and Portugal.
Vietnamese citizens who want to go to work in Europe must abide by the Law on Vietnamese Guest Workers who have obtained a labor contract abroad, he told the Vietnam Economic Times.
The guest worker must be a lawful Vietnamese citizen and healthy. In addition, they should acquire certain requirements of a foreign language, work skills and other things from the recipient countries.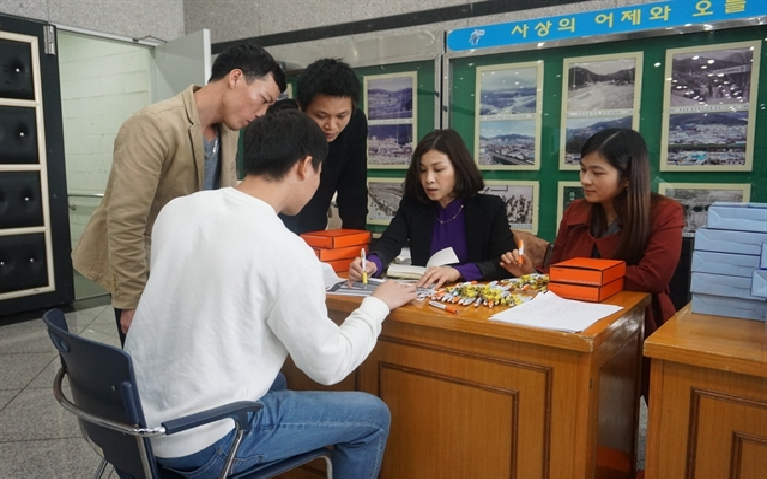 Officials from the Department of Overseas Labour under the Ministry of Labour, Invalids and Social Affairs provide consultations to people who want to work abroad in the Republic of Korea. Photo: VNA
They should contact any Vietnamese company/enterprise with an official licence in providing overseas employment services, the official stressed.
Liem said, for the European market, the administrative cost for a Vietnamese guest worker varies depending on the country. For example, a guest worker going to Poland will have to pay USD 3,000; Lithuania from USD 1,000-1,500; Hungary USD 1,659; Bulgaria USD 1,000; Cyprus USD 1,700, other countries vary.
Any individual working abroad under their own labor contract has to register their contract with the local Department of Labour, Invalids and Social Affairs in their locality. They have to take full responsibility for what is written in the contract and it must abide by Vietnamese laws and the recipient country's laws./.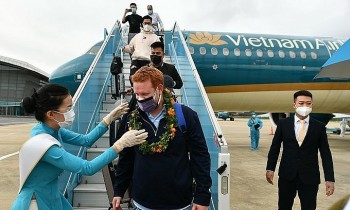 National
Vietnam News Today (Jan. 29): Vietnam records 14,892 new local Covid-19 cases; PM orders prioritizing pandemic control for safe and warm Tet; Vietnam scraps rapid Covid test requirements for int'l passengers; Vietnam-Australia trade hits all time high in 2021.