Two Vietnam Projects among Purin Pictures Fund Spring 2023 Recipients
Purin Pictures, a non-profit Asian film financier, is to give grants to two Vietnamese, one Malaysian, one Singaporean and one Thai projects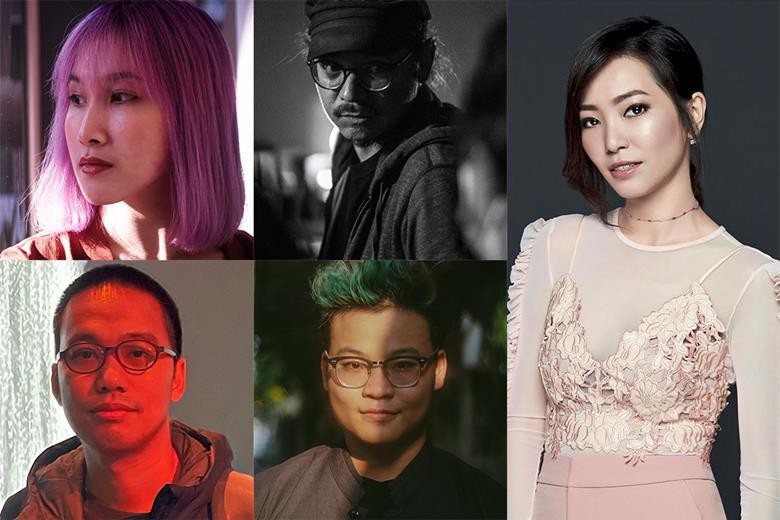 (CLOCKWISE FROM TOP LEFT) DUONG DIEU LINH, EMIR EZWAN, ANG GECK GECK, QUANG NONG NHAT, UKRIT SA-NGUANHAI. COURTESY OF PURIN PICTURES
Bangkok-based film fund Purin Pictures has selected five projects from Southeast Asia as the recipients of its spring 2023 funding round, which will receive a combined $120,000 in production grants, Screen Daily reported Monday.
The titles include Duong Dieu Linh's feature debut Don't Cry, Butterfly and Quang Nong Nhat's documentary Baby Jackfruit, Baby Guava.
"Over the past several years, Vietnam in particular has proved to be a bright spot in the region for cinema," said Aditya Assarat, co-director of Purin Pictures. "You could say we are in the midst of a Vietnamese New Wave," adding that these two projects have a confident personal style that is indicative of a new generation of Vietnamese filmmakers.
Director Duong Dieu Linh's "Don't Cry Butterfly," is about forty-something housewife Tam, who discovers her husband's affair and decides to cast a spell, hoping she can voodoo him back into love. Her daughter Ha begs Tam to get a divorce instead, but Tam ignores Ha's warnings and installs the spell in her room.
The spell seems to work at first, but it also ends up awakening the House Spirit. It first appears as an innocent dark spot on the ceiling, but it gradually grows into something hideous. Meanwhile, Ha is also dealing with her own trauma and the fear of turning into her mother. However, Tam is oblivious because she is too busy trying to fix her marriage even as her instinct says that it's over. Reality finally slaps Tam in the face when her husband's pregnant lover shows up at the door. Desperate for an escape, Tam is swallowed by the House Spirit, which has consumed the entire ceiling.
Ha returns home to find her mother retreated into a cocoon on the ceiling, refusing to come out. Finally, Ha decides to save her mother in the only way she knows as a daughter.
Linh is a Vietnamese filmmaker who takes interest in the unconventional depictions of sad, angsty and nagging middle-aged women. Her films blur the lines between realistic portraits and fantasies that manifest from superstitious and spiritual beliefs, Vietnam News reported.
Her shorts have competed and won awards at film festivals around the world, such as Locarno and Busan, among others. Linh is an alumna of Berlinale Talents, Asian Film Academy, and Locarno. She is developing her first feature, Don't Cry, Butterfly, which won the Moulin D'andé-CECI Award and also participated in Full Circle Lab, Less Is More, and Locarno Open Doors Hub.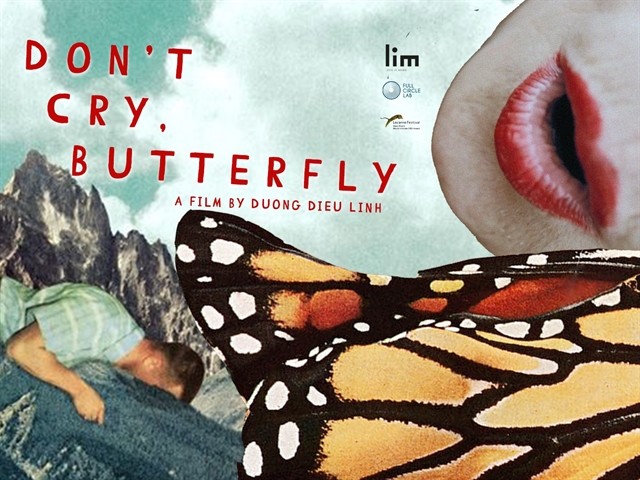 Poster of Don't Cry Butterfly.
Meanwhile, the documentaries are Nong Nhat Quang's "Baby Jackfruit, Baby Guava" about a conservative mother, a mentally-ill daughter, and a gay son.
Nong Nhat Quang is a filmmaker based in Hanoi. Although his first documentary about gay dating app was banned, it led to his participation in the Queer Asia project, where he directed two documentaries about queer culture in Vietnam.
He's also a member of doc dicada – a Vietnamese documentary development initiative. Quang is an alumni of IDFAcademy, Docs By The Sea, Asia Doc and American Film Showcase.
His feature length debut, Baby Jackfruit Baby Guava, won the Most promising project award at the SGIFF Southeast Asian Film Lab and received the IDFA Bertha development fund. The project is presented at the Cannes Doc under Spotlighted Projects section – curated by DOK Leipzig.
A third recipient is Farid by rising Malaysian filmmaker Emir Ezwan, whose debut feature Roh was a breakout horror hit and selected as Malaysia's submission to the 2020 Academy Awards. Aditya describes Farid as "a fantasy-comedy that straddles the gap between independent and mainstream genre cinema".
Rounding out the selection are two projects developed at other Southeast Asian regional labs. Ah Girl by Singaporean first-time feature director Ang Geck Geck, was awarded at SEAFIC Lab in 2018, and The Itinerant, from Thailand's Ukrit Sa-nguanghai, won the most promising project from Singapore International Film Festival's Southeast Asian Film Lab in 2021.
Ang Geck Geck's "Ah Girl" is a story of a seven-year-old girl who must choose between living with her father or her mother when the parents divorce. "Farid," from Malaysian director Emir Ezwan sees a penniless man befriend a flesh-eating spirit who grants him wealth but makes the man pay a heavy price.
Thai director Ukrit Sa-nguanhai is preparing "The Itinerant," a documentary exploring propaganda film operations in Cold War Thailand.
Each fiction project will receive $30,000 while the documentaries will be granted $15,000.
Purin Pictures was co-founded in Thailand in 2017 by noted Thai directors Visra Vichit-Vadakan, Anocha Suwichakornpong and Aditya Assarat.
The founders say they took inspiration from established indie funding organizations like Rotterdam's Hubert Bals Fund and Busan's Asian Cinema Fund. Purin Foundation, a Bangkok-based organization dedicated to educational initiatives, supports the fund.
Vietnamese Film Premiere in Cannes 2023

Vietnamese film "Inside the Yellow Cocoon Shell" by first-time feature director Pham Thien An will have its global premiere next month in the 76th Cannes ...