Vietnam's Film Wins Top Prize at Three Continents Film Festival
Bui Thac Chuyen's film Tro Tàn Rực Rỡ (Glorious Ashes) won the prestigious Montgolfière d'or prize at the 44th Festival des 3 Continents in Nantes, France, "for the poetic beauty of the world the film portrays, which is both shimmering and bewitching, as well as for the very loving and very mischievous portrayal of its three heroines"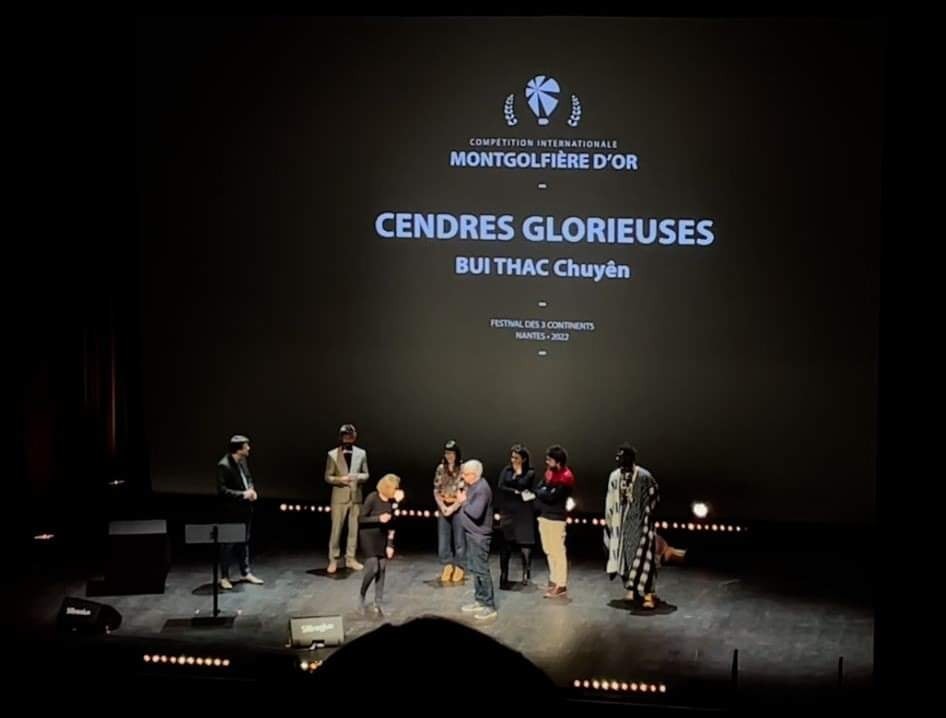 At the awarding ceremony. Photo: FBNV
"Tro tan ruc ro" (Glorious Ashes) by Bui Thac Chuyen won the "Golden balloon" award (Montgolfìere d'or) at the Festival des 3 Continents 2022 which took place in Nantes, France, from November 18 – 27, VNA and VOV reported.
Adapted from two short stories 'Tro tan ruc ro" and "Cui muc troi ve" (Floating Rotten Wood) by writer Nguyen Ngoc Tu, the film was honoured for the poetic beauty depicted in its shimmering and enchanting frames.
Based on a novel written by renowned Vietnamese writer Nguyen Ngoc Tu, Glorious Ashes showcases the relationships between three women and their partners in a southern seaside village.
The film marks the return of famous director Bui Thac Chuyen following his last film "Lời Nguyền Huyết Ngải" (RH108) which was released a decade ago.
As a return of Chuyen after over 10 years of absence, the film will be available for audience from January 2.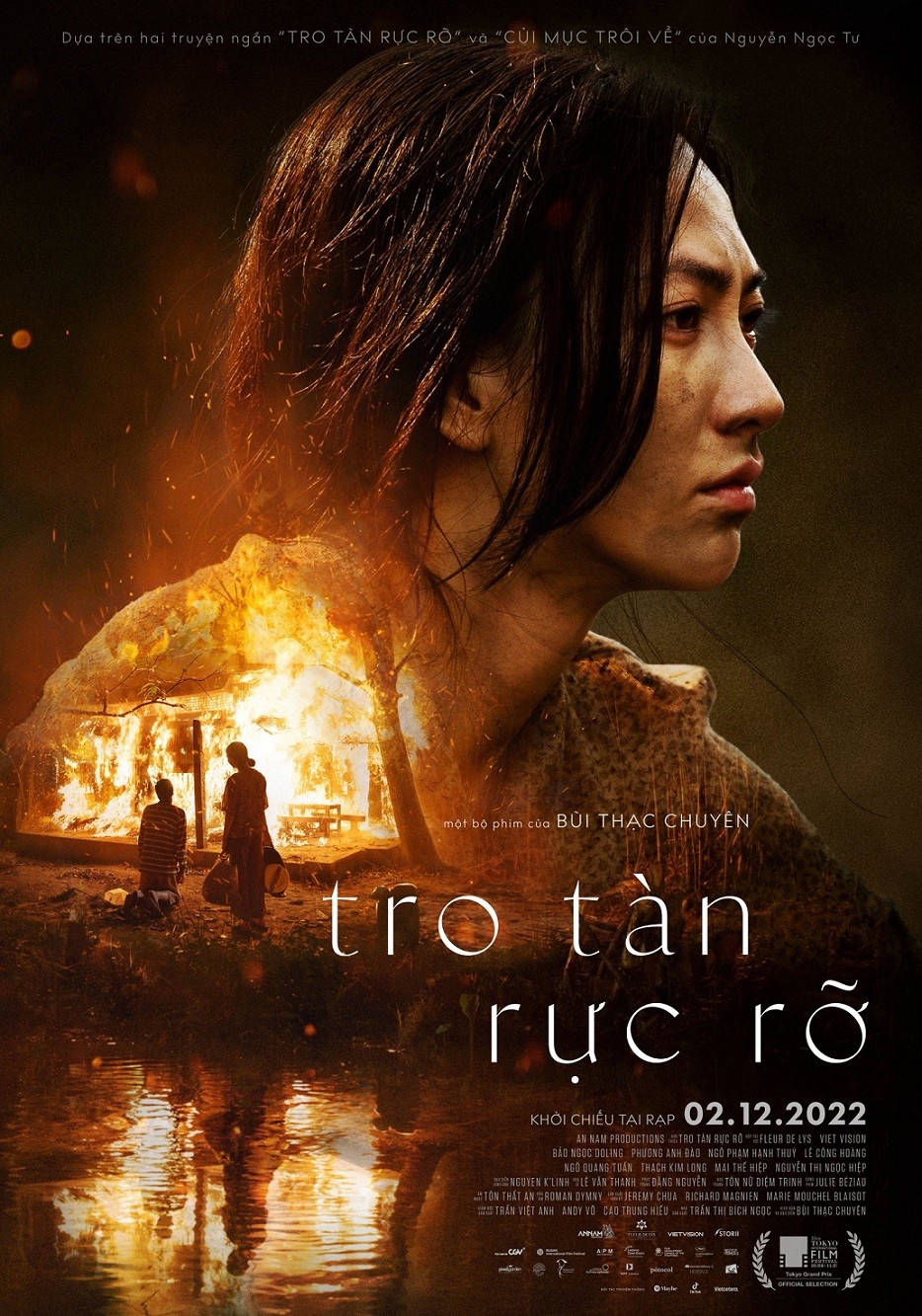 The 116-minute film tells the longing love story of three women for the men they choose to spend their whole lives with..
Festival des 3 Continents is an annual film event that has been held annually since 1979 in the French city of Nantes and is devoted to cinema of Asia, Africa, and Latin America. Indeed, the Montgolfière d'or prize is the top award of the festival.
This year's 44th festival attracted 90 films from around the world vying for titles in Nantes from November 18 to 27.
"Glorious Ashes" surpassed other films from 10 countries globally in order to win the top prize Montgolfière d'or.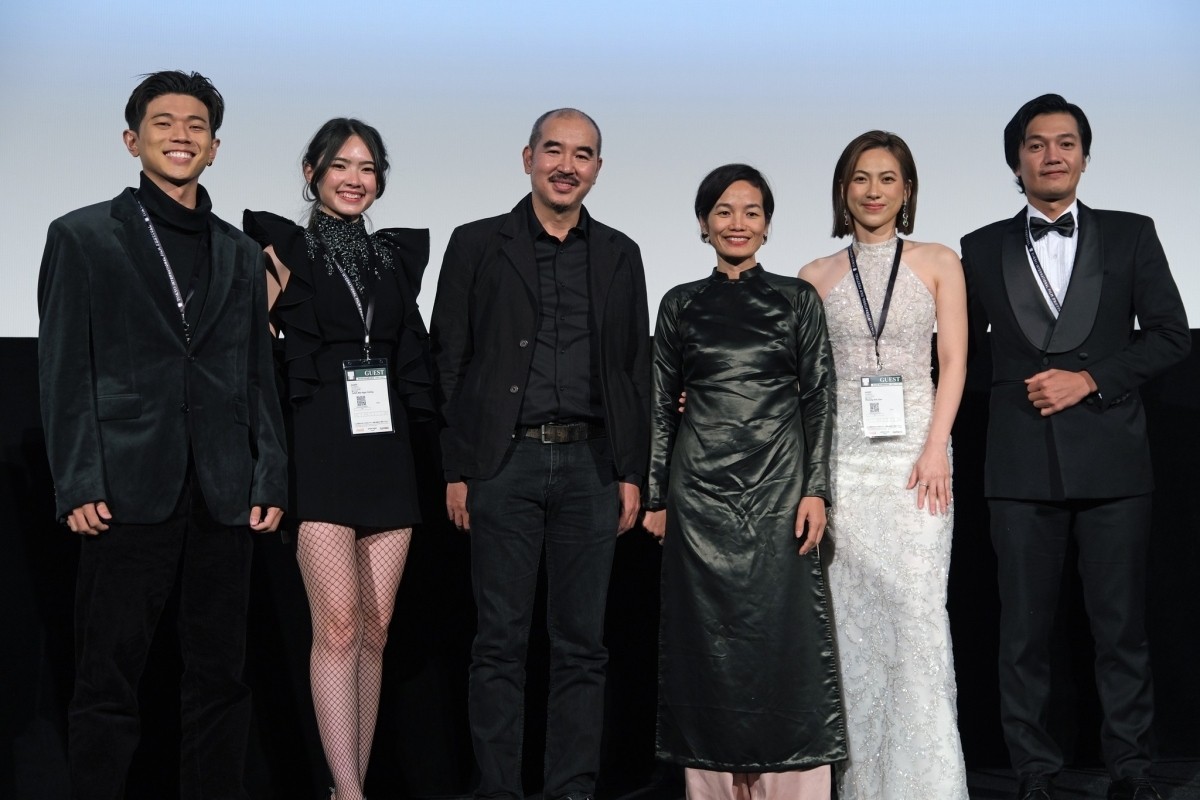 Director Bui Thac Chuyen (third from left) and the film crew of Vietnamese movie "Tro Tàn Rực Rỡ", or "Glorious Ashes" at the Three Continents Film Festival. Source: VOV
Other prizes were also announced at the awards ceremony, including Montgolfière d'argent, or the best film chosen by the judge for film "Scent of Wind" of Iran, A Special Mention for film "Jet Lag" of China, and actress Sol Miranda for her performance in the film "Rule 34" of Brazil.
"The Winter Within" of India was voted le prix du public, or the most favourite film as chosen by audiences.
Glorious Ashes was among the 15 international competition titles and was the first from Vietnam to make its world premiere at the Tokyo International Film Festival (TIFF) in October.
In 2017, the film won the Busan Award at the Asian Project Market programme of the Busan International Film Festival in the Republic of Korea.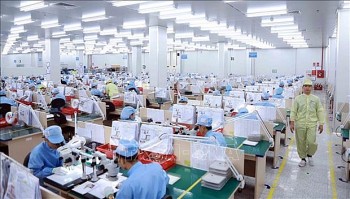 National
Vietnam News Today (Jan. 26): Vietnam - important partner of RoK; HCM City maintains growth momentum, reaps successes in 2022; Vietnam's tourism forecast to strongly rebound in five years; Many localities attract a large number of visitors during Tet.