UK Renewable Energy Businesses Look Forward to Cooperating with Vietnam
Sustainable development, especially in renewable energy, is one of the top priorities in the strategic partnership between Vietnam and the UK.
A group of 14 British firms specializing in renewable energy technology and services arrived in Vietnam to sound out cooperation opportunities, including in offshore wind power development, VOV reported.
The British firms explored opportunities for cooperation and investment in renewable energy, such as offshore wind power, power transmission and storage.
14 British businesses in renewable energy technology and services visited Vietnam, promoting collaboration with potential partners. Source: UK's embassy in Vietnam/FB
Vietnam is considered a primary destination for British businesses to expand their operations in the Asia-Pacific region, as the renewable energy industry is in its infancy and there is great potential to develop this industry in the country.
Denzel Eades, a representative of the British Business Group in Vietnam, said there is much room to develop the offshore wind power market in Vietnam thanks to its favorable geographical position and incentive policies.
British businesses with a wealth of extensive expertise look forward to contributing to this vibrant market, said Eades.
During their stay, the British businesses the Green Economy Forum 2023 hosted by the European Chamber of Commerce in Vietnam (EuroCham) and direct discussions with project developers, along with the ASEAN Wind Energy Conference and Exhibition 2023 with nearly 30 participating companies and thousands of attendees in two days.
The UK is the world's second-largest offshore wind market. Under the British Energy Security Strategy (BESS) unveiled in April 2022, the UK targets offshore wind capacity of up to 50 gigawatts by 2030.
Meanwhile, Vietnam has a long coastline of more than 3,400 km. The World Bank estimates that the potential wind power capacity in Vietnam is about 475 gigawatts.
Under the National Power Development Plan VIII, Vietnam is accelerating the development of renewables so that renewable energy accounts for 30.9 - 39.3% of total electricity output by 2030, and up to 71.5% by 2050.
In the meantime, greenhouse gas emission from power generation is envisaged to fall from 204-254 million tonnes in 2030 to 27-31 million tonnes in 2050. The country is working towards a peak annual power emissions at less than 170 million tonnes by 2030 on the condition that international partners fully deliver on their commitments under the Just Energy Transition Partnership (JETP).
Vietnam, Russia Foster Energy Cooperation

Energy cooperation remains a key pillar of the Vietnam-Russia relations as the two countries have recently signed two important agreements in the field of geological ...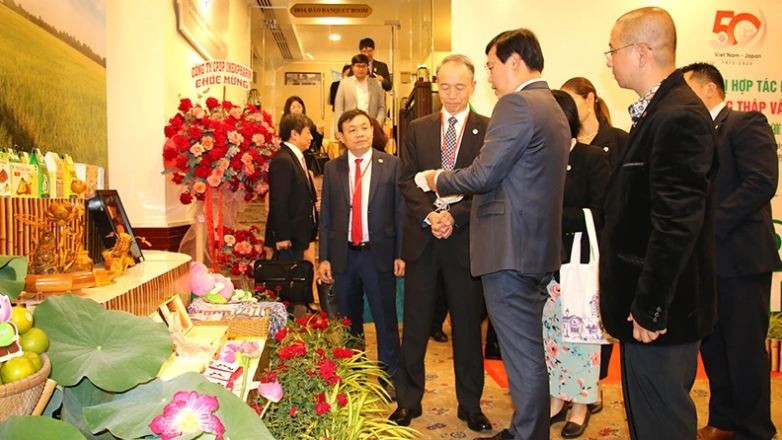 Economy
Japanese businesses expect the soon-to-be-completed road and waterway transportation system will increase investment opportunities in Dong Thap province.
December 02, 2023 | 22:02