UN Expert: Vietnam Achieved Impressive Progress in Multidimensional Poverty Reduction
At the end of his 10-day visit to Vietnam, the United Nations Special Rapporteur on the right to development, Surya Deva, praised the efforts of the Vietnamese Government in reducing poverty, creating jobs, and increasing social security.
At the press conference on November 15 in Hanoi, Surya Deva said: "Despite the negative impact of the Covid-19 pandemic and conflicts in the world, Vietnam has achieved impressive progress in multidimensional poverty reduction".
Vietnam is also making progress in implementing the Sustainable Development Goals (SDGs) and reducing emissions to meet its commitment to achieve net zero emissions by 2050.
Surya Deva highlighted three current challenges, which are process, engagement, and planet. Accordingly, the Vietnamese government is suggested to improve the approval process for current projects, including those funded by development partners and international NGOs, to implement the SDGs to ensure that those who need support in different provinces and cities benefit more.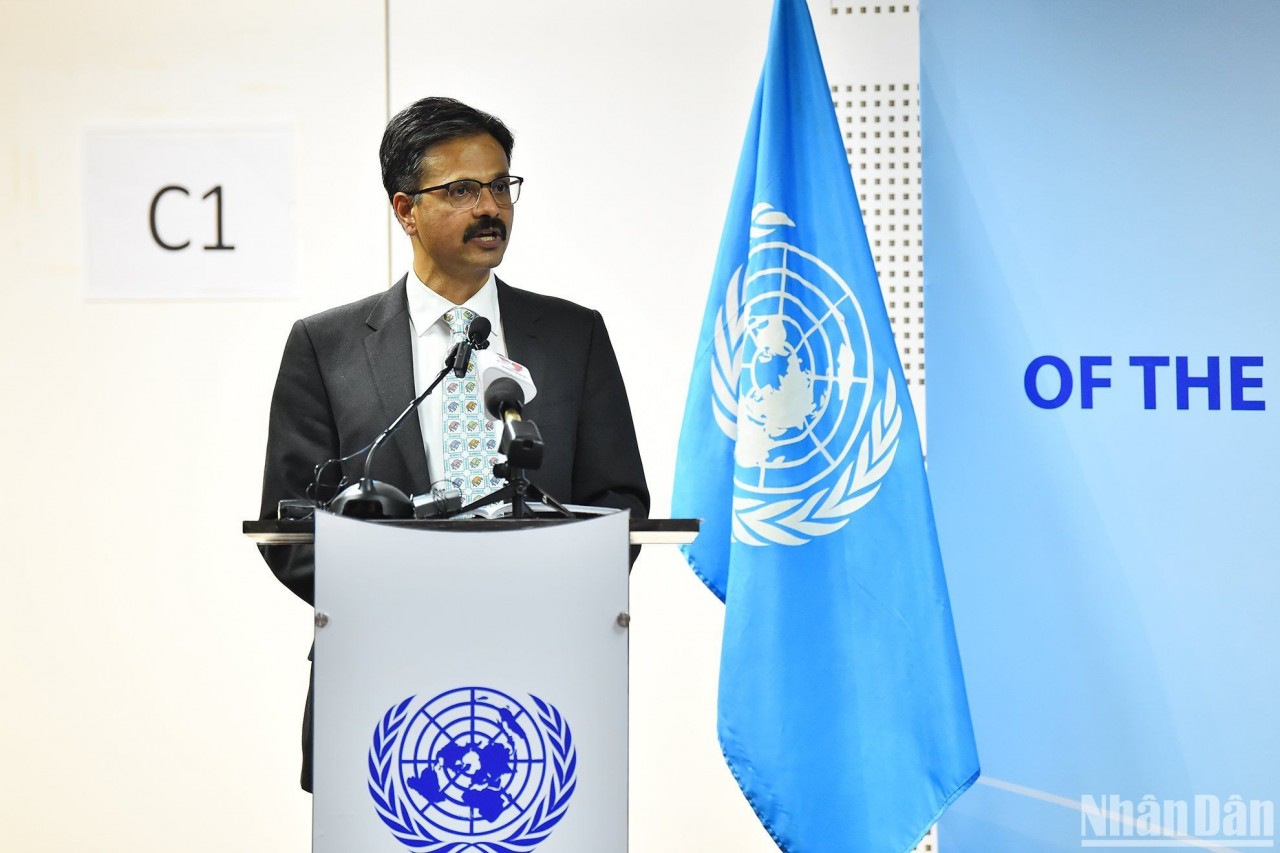 Mr. Surya Deva announced a preliminary report on his trip to Vietnam. (Photo: Nhan Dan)
Commenting on Vietnam's vulnerability to climate change, the United Nations Special Rapporteur said that the Government, United Nations agencies, development partners, businesses, and NGOs need to work together to prevent a potentially imminent crisis.
"To ensure sustainable development, the Government needs to do more to respond to the planet's three simultaneous crises of climate change, environmental pollution, and biodiversity loss. Genuine participatory development approaches – which integrate the principles of intersectionality, intergenerational equity, distributive justice, and self-determination – are needed to achieve fair transformation to a green economy", recommended by Mr. Surya Deva.
Special Rapporteur Surya Deva's detailed report on his visit and recommendations will be presented to the Human Rights Council in September 2024.