US Sails Ship Through South China Sea Despite Beijing's New Notification Law
The US operation came just days after China passed a law demanding foreign vessels submit notice before entering waters it falsely claimed in the disputed island chain.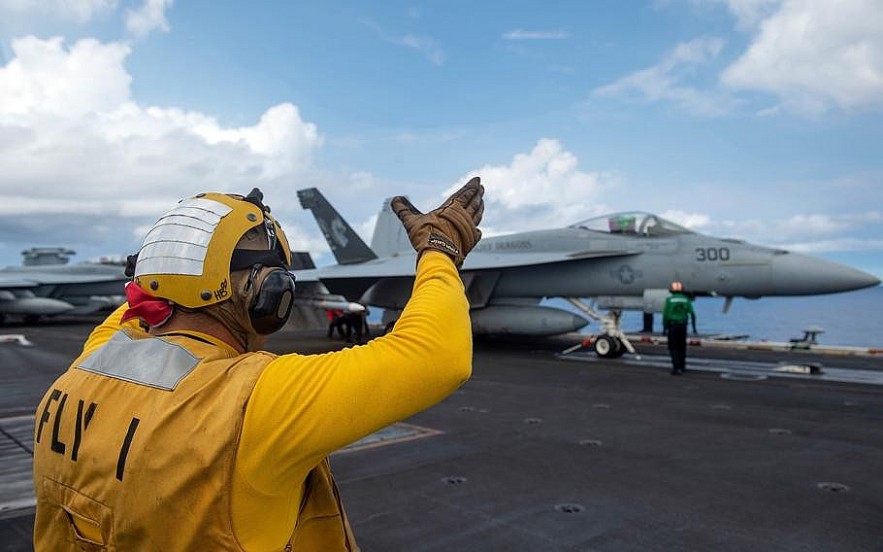 A F/A-18E Super Hornet prepares to take off from the aircraft carrier USS Carl Vinson in the South China Sea, Monday, Sept. 6, 2021. (Photo: Isaiah Williams/U.S. Navy)
A US destroyer sailed near the Spratly Islands (Truong Sa in Vietnamese) in the South China Sea on September 8, the US Navy's 7th Fleet announced, days after China imposed new maritime identification rules that include the disputed body of water, according to CNN.
The USS Benfold, an Arleigh Burke-class destroyer, sailed within 12 miles of Mischief Reef, a portion of the Spratly Islands upon which the Chinese have illegally built military facilities.
"Under international law as reflected in the Law of the Sea Convention, features like Mischief Reef that are submerged at high tide in their naturally formed state are not entitled to a territorial sea," a statement from 7th Fleet read following the freedom of navigation operation. "The land reclamation efforts, installations, and structures built on Mischief Reef do not change this characterization under international law."
Mischief Reef is under Vietnam's sovereignty and is one of the largest artificial features occupied and illegally reclaimed by China. Beijing has illegally deployed a variety of weapons to this feature, including high-speed missile boats and anti-aircraft missiles.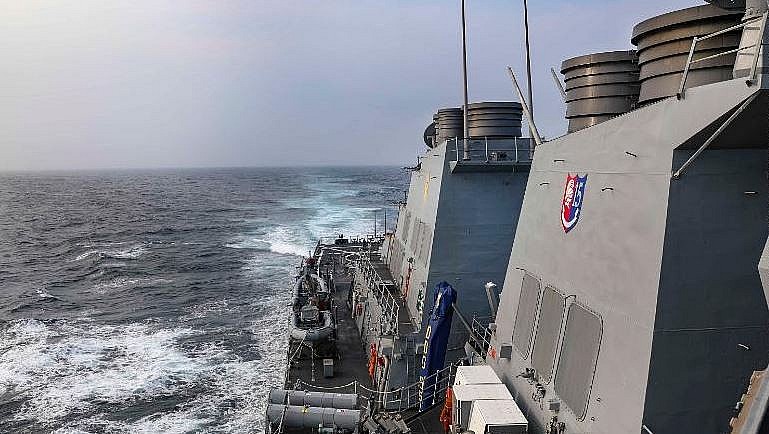 The Arleigh Burke-class guided-missile destroyer USS Benfold, shown here transiting the Taiwan Strait in a July 2021 file photo, sailed near the Spratly Islands on Wednesday. (Photo: CNN)
Ship operation amidst new tension
The US operation came just days after China passed a law demanding foreign vessels submit notice before entering waters it falsely claimed in the island chain, according to the Independent.
When the USS Benfold passed near the Spratly Islands without abiding by the new rule, China accused the US of "illegally" entering its waters, claiming it had driven away from the ship.
"On September 8th, the USS Benfold guided-missile destroyer illegally broke into the waters adjacent to the Mischief Reef without the approval of the Chinese government," Air Force Col. Tian Junli, spokesperson for China's Southern Theater Command, said in a statement. "The air force carried out follow-up surveillance and issued a warning to drive it away."
The 7th Fleet responded with its own statement Wednesday afternoon, saying the operation abided by international law. It called Beijing's statement "the latest in a long string" of actions intended to misrepresent the Navy's operations and "assert excessive and illegitimate maritime claims."
"The PRC's statement about this mission is false. USS Benfold conducted this [operation] in accordance with international law and then continued on to conduct normal operations in international waters," the US Navy replied.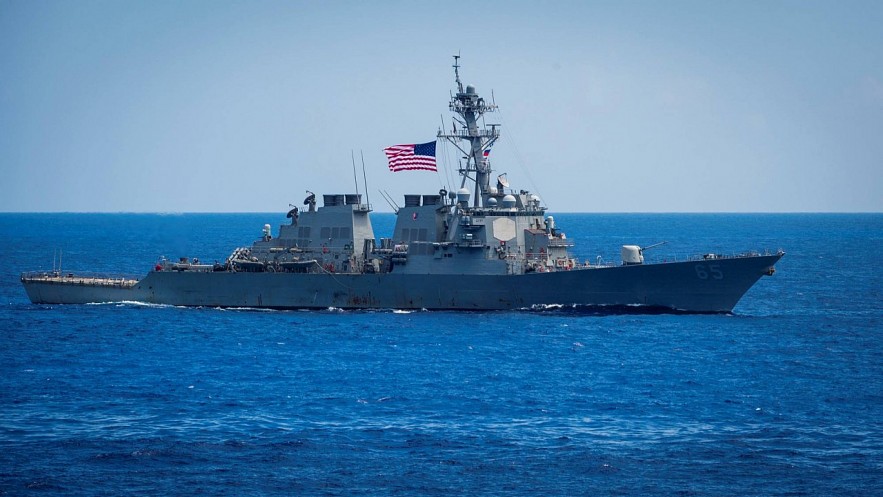 The guided-missile destroyer USS Benfold in June 2018. (Photo: Reuters)
US movement to assure freedom of navigation
Underscoring the US efforts to challenge China's claims to the international waters, the Carl Vinson Carrier Strike Group is also operating in the South China Sea. The strike group is conducting maritime security operations, strike exercises, and other types of training, the Navy said Wednesday.
"The freedom of all nations to navigate in international waters is important, and especially vital in the South China Sea, where nearly a third of global maritime trade transits each year," said Rear Adm. Dan Martin, commander of the Carl Vinson Carrier Strike Group.
On Sept. 1, a Chinese law took effect that requires certain foreign vessels, including nuclear-powered ships, submarines, and ships carrying dangerous substances, to notify Chinese authorities before entering areas claimed by China, such as the South China Sea.
Spokeswoman of the Ministry of Foreign Affairs Le Thi Thu Hang made the statement on the same day while responding to reporters' questions about Vietnam's reaction to China's new law. "Vietnam resolutely and persistently safeguards its sovereignty, sovereign rights and jurisdiction over its waters determined in line with the provisions of the 1982 UN Convention on the Law of the Sea (UNCLOS 1982)", she affirmed.
She noted that countries need to strictly comply with the international treaties to which they are members, especially the UNCLOS 1982 – a legal framework governing all activities at sea and ocean when promulgating their domestic sea-related laws, according to VNA.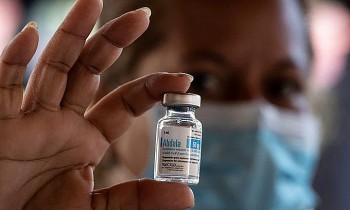 National
Vietnam News Today (September 19): Vietnam records 9,360 new local Covid cases; Vietnam approves emergency use of Cuba's Covid-19 vaccine; 4,000 foreigners vaccinated in Hanoi; Climate change adaptation featured in HCM City's master plan.
World
Somewhere in Portugal, there is a historical site named Quinta da Regaleira castle and its mysterious Initiation Wells that charms many tourists because of its unique architectural design.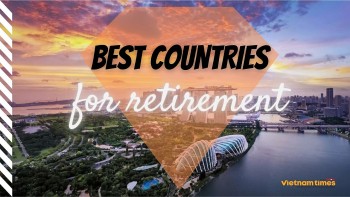 Handbook
If you are planning to relocate for your retirement, find out top 10 best countries that help you're no longer tied to a specific location.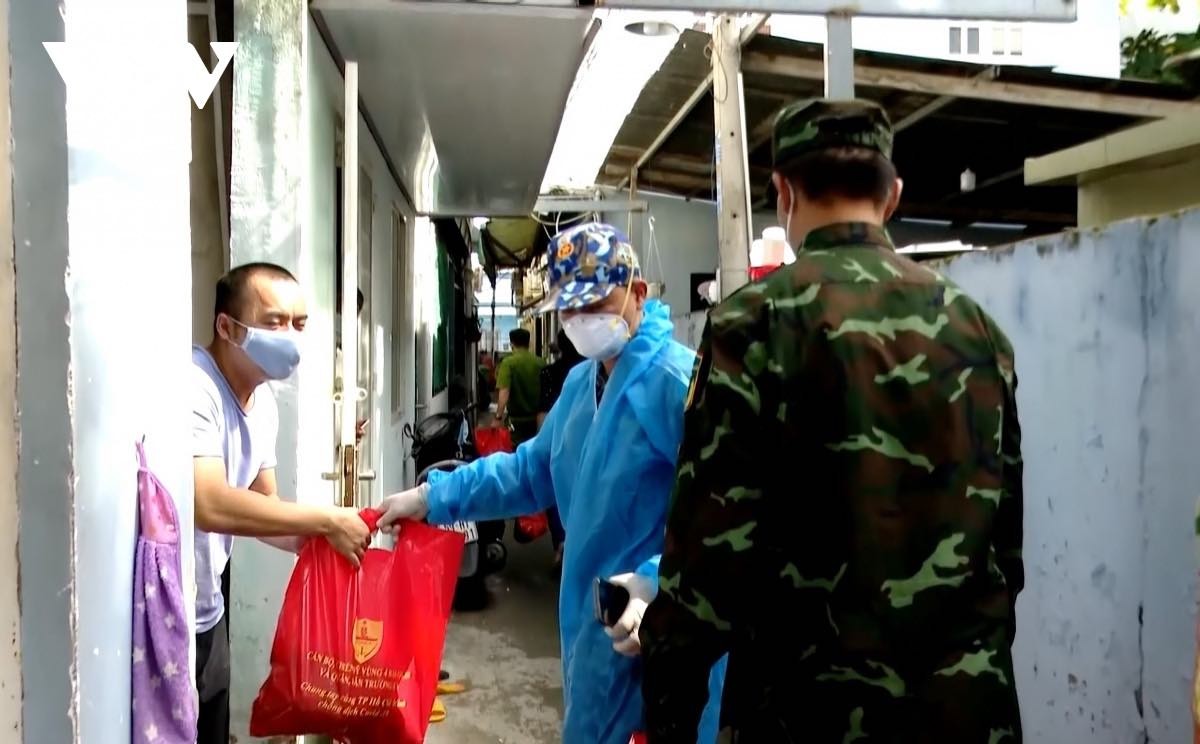 Seas and islands
Soldiers and people of Truong Sa island district volunteered to contribute, wishing to support the people of Ho Chi Minh City and the whole country to fight against the Covid-19 pandemic.
September 13, 2021 | 16:28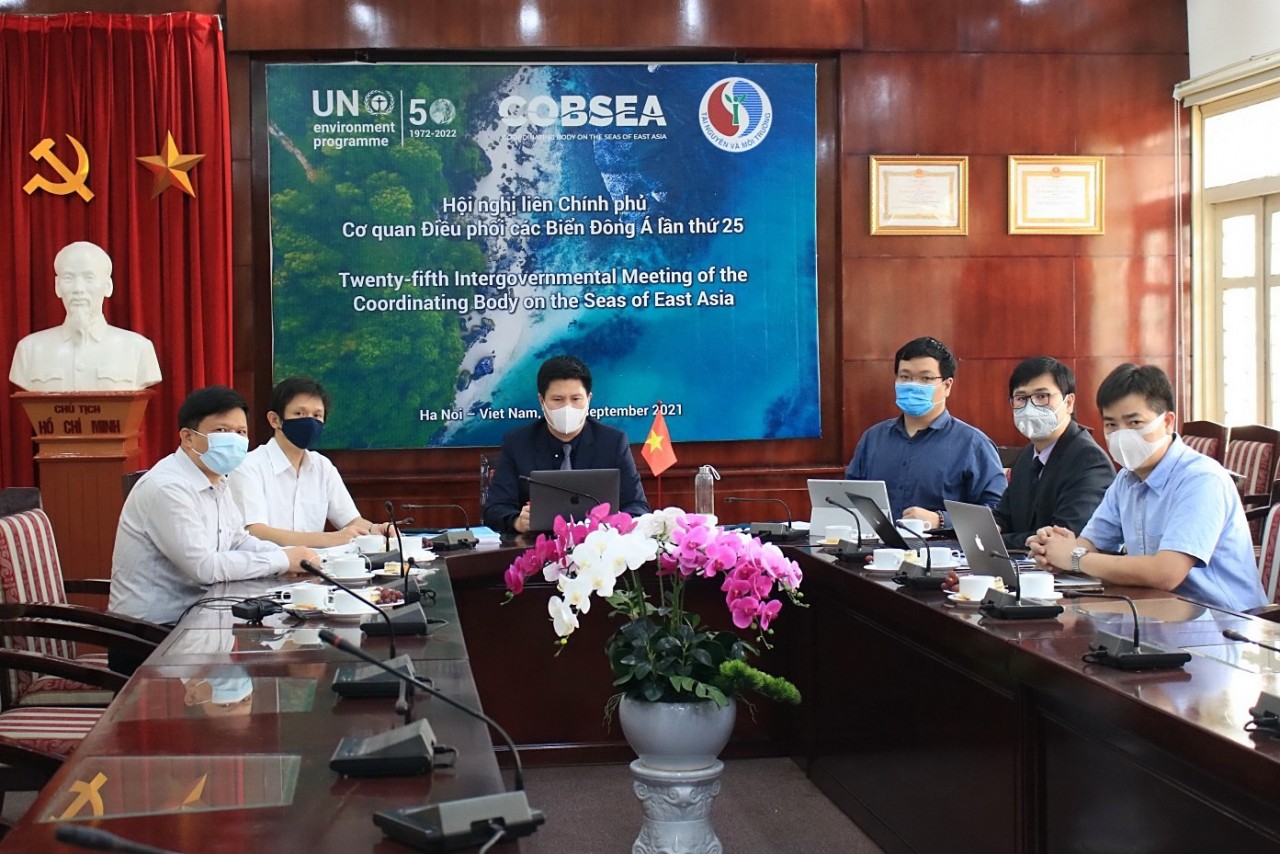 Focus
The first part of the 25th Intergovernmental Meeting of the Coordinating Body on the Seas of East Asia (IGM 25) took place in 2 days from 8-9 September, ended successfully. Deputy Director General of Vietnam Administration of Seas and Islands Nguyen Que Lam chaired and delivered the closing speech of the meeting.
September 10, 2021 | 11:02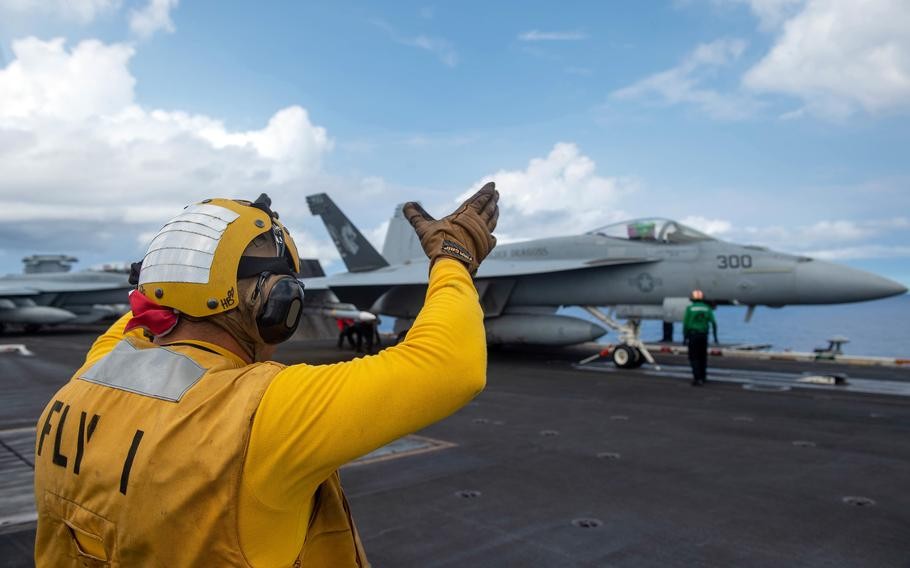 Seas and islands
The US operation came just days after China passed a law demanding foreign vessels submit notice before entering waters it falsely claimed in the disputed island chain.
September 09, 2021 | 09:56