Vietnam Resolutely Protects Sovereignty over Archipelagoes
Vietnam resolutely and persistently takes measures in line with international law to exercise and protect its sovereignty over Hoang Sa (Paracel) and Truong Sa (Spratly) archipelagoes.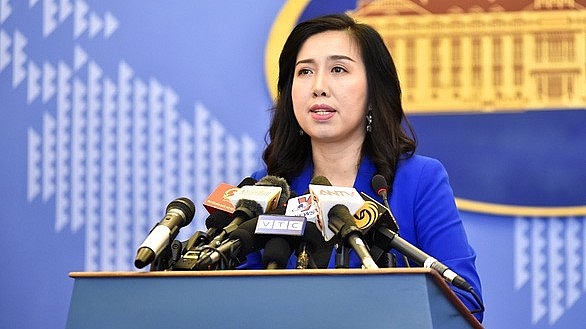 Spokeswoman of the Vietnamese Ministry of Foreign Affairs Le Thi Thu Hang. Photo: Nhan dan (People) newspaper
Spokesperson of the Ministry of Foreign Affairs Le Thi Thu Hang made the statement on September 1 while responding to reporters' question about Vietnam's reaction to China's official enforcement of the revised Maritime Traffic Safety Law.
"Vietnam resolutely and persistently safeguards its sovereignty, sovereign rights and jurisdiction over its waters determined in line with the provisions of the 1982 UN Convention on the Law of the Sea (UNCLOS 1982)", she was cited by the Vietnam News Agency as saying.
She noted that countries need to strictly comply with the international treaties to which they are members, especially the UNCLOS 1982 – a legal framework governing all activities at sea and ocean, when promulgating their domestic sea-related laws.
China's Xinhua News Agency said Chinese lawmakers voted to pass an amendment to the Maritime Traffic Safety Law last April.
The revised law took effect as from September 1, 2021.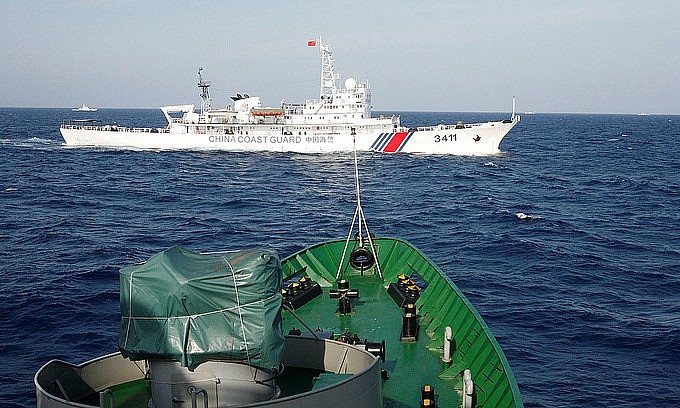 A China Coast Guard ship cruises near a vessel of the Vietnam Coast Guard in the South China Sea in May 2014. Photo: Reuters
Earlier this year, Vietnam also pointedly called on all countries to comply with international laws and treaties when passing maritime laws after China enacted a new coast guard law that allows its coast guard to fire on foreign vessels, among other things.
Hang said in a statement: "In the promulgation and implementation of national legal documents related to the sea, countries are obliged to comply with international laws, international treaties to which they are signatories, especially the 1982 UNCLOS.
"Vietnam has sufficient historical evidence and legal basis to assert sovereignty over the Hoang Sa and Truong Sa archipelagoes in accordance with international law, sovereignty, sovereign rights and jurisdiction over the waters in accordance with UNCLOS and would resolutely and persistently take measures in accordance with international law to defend these legal, legitimate rights."
She said related countries should respect Vietnam's sovereignty, sovereign rights and jurisdiction in the Bien Dong Sea, internationally known as the South China Sea, display goodwill in the enforcement of international law and UNCLOS, take no action that could increase tensions, and actively contribute to peace and stability in the waters, according to VnExpress./.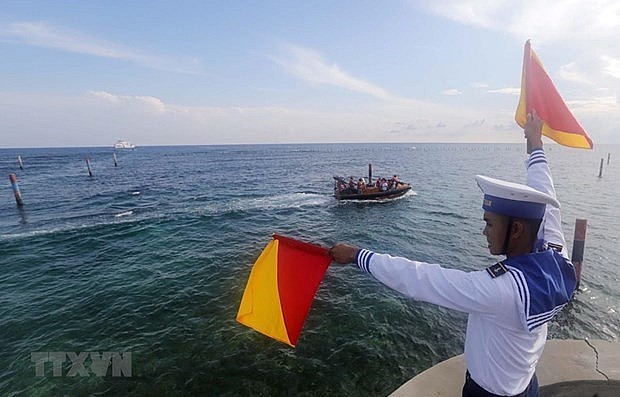 A Vietnamese naval officer. Photo: VNA
The UNCLOS was adopted on December 10, 1982 and took effect on November 16, 1994.
With 320 articles and nine annexes that cover all activities on the seas and oceans, the UNCLOS is considered a constitution for the seas and oceans and serves as the legal foundation for all sea-related activities at the national, regional and global levels.
Vietnam was one of the first 107 countries to sign and ratify this convention.
In its ratification resolution, the Vietnamese National Assembly affirmed that by ratifying the treaty, the country shows the determination to join hands with the international community to build an equitable order and encourage the development and cooperation at sea.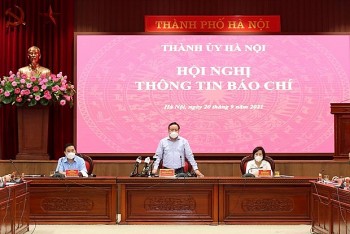 National
Vietnam News Today (September 21): Vietnam records lowest number of daily Covid-19 infections in a month; Hanoi removes zoning, travel permits from September 21; HCMC supermarkets welcome customers in low risk areas; Localities resume tourism services after Covid-19 hiatus.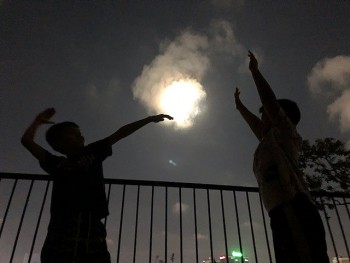 Expats in Vietnam
Vietnamese people have been worshiping the moon during the Mid-Autumn Festival for generations. In anticipation for the holiday, freshly vaccinated locals and expats have taken multiple photos of a stunning harvest moon in Hanoi's night sky.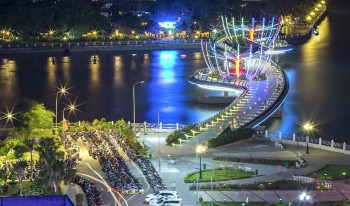 Multimedia
Can Tho is a lovely place to spend your holiday in, with clear crystal sky, fluffy clouds and wonderful spots to see and visit. Here is some of the best things to do in Can Tho.