US VP Harris to Focus on Defending International Law During Asian Trip
US Vice President Kamala Harris will focus on defending international rules in the sea during the upcoming Asia trip.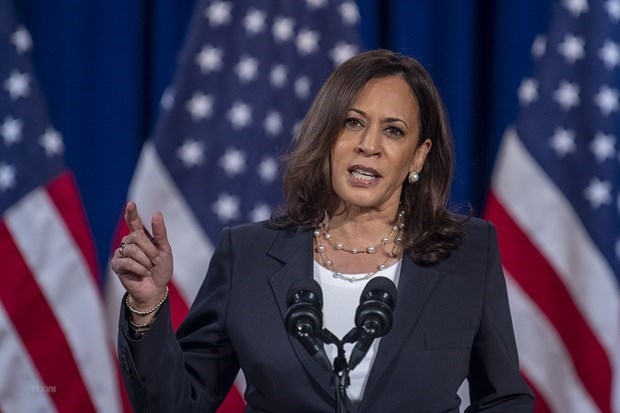 US Vice President Kamala Harris. Photo: AFP/VNA
US Vice President Kamala Harris will focus on defending international rules in the South China Sea, strengthening US regional leadership and expanding security cooperation during her trip to Vietnam and Singapore this month, Reuters reported on Aug. 3 citing a senior White House official.
The US official said Washington saw both countries as critical partners given their locations, the size of their economies, trade ties and security partnerships on issues such as the South China Sea, which China claims almost in its entirety. The South China Sea known as Bien Dong Sea in Vietnam.
"We do not want to see any country dominate that region or take advantage of the power situation to compromise the sovereignty of others," the White House official said.
"The Vice President is going to underscore that there should be free passage for trade, throughout the South China Sea, and no single country should disrespect the right of others."
Harris, an Asian-American whose mother was of Indian origin, will be the first U.S. vice president to visit Vietnam. She is due to arrive in Vietnam on Aug. 24 and departs on Aug. 26.
Harris' visit comes after US Secretary of Defense Lloyd Austin made his official trip to Vietnam on July 28 and 29.
Austin also visited Singapore and the Philippines.
While in Vietnam, he met with Prime Minister Pham Minh Chinh, President Nguyen Xuan Phuc and Minister of National Defence General Phan Van Giang as well as witnessed the signing of a Memorandum of Understanding on cooperation in searching, gathering and identifying the remains of Vietnamese martyrs.