50th anniversary of diplomatic relations between Vietnam and Japan
Viet-Japanese Couple Releases Music Video About Their Love Story
A Vietnamese-Japanese couple released a music video on the occasion of the 50th anniversary of diplomatic relations between the two countries
The Vietnamese-Japanese singer couple, Hoang Linh and Shiho Rainbow on August 27 officially released the MV titled "Vietnamese-Japanese Harmony" (Japanese name 日越ハーモニー/ Nichietsu Harmony).
The MV was released on the occasion of the 50th anniversary of the establishment of diplomatic relations between Vietnam and Japan (1973-2023). It was filmed in both Japan and Vietnam, and is currently being released on Youtube channel @LINHANGELShihoRainbow.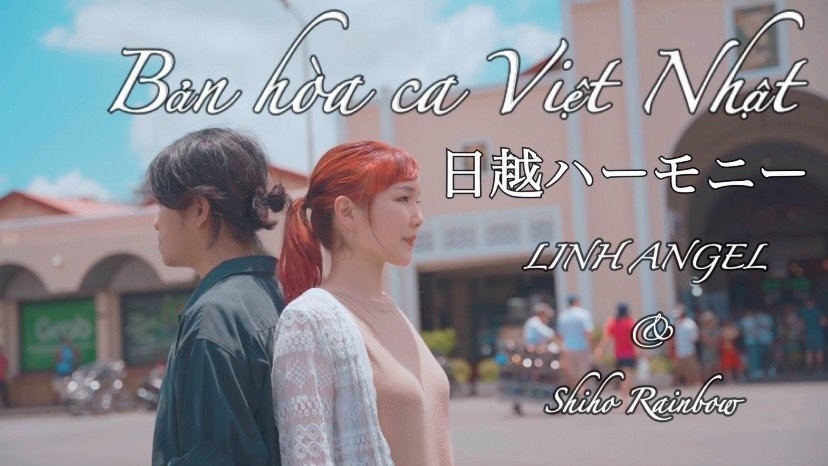 The MV was filmed in both Japan and Vietnam.
The song was written by Hoang Linh and Shiho Rainbow themselves, based on their love story. The song's lyrics talks about the two overcoming all language, cultural and geographical barriers of the two countries, with a common passion for music to write an international love story, symbolizing their relationship and close relations between Vietnam and Japan.
"My wife and I knew each other at a Vietnam - Japan festival. This is why we came up with the idea of ​​writing and singing songs with strong Vietnamese-Japanese cultural and sentimental influences and will sing in both languages.
In the MV you can find images of Hanoi, Ho Chi Minh City, Da Nang, lotus flowers, the rhythms of Vietnamese motorbike saddles, intertwined with Sakura (cherry blossom), trams, Mount Fuji of Japan," Hoang Linh shared.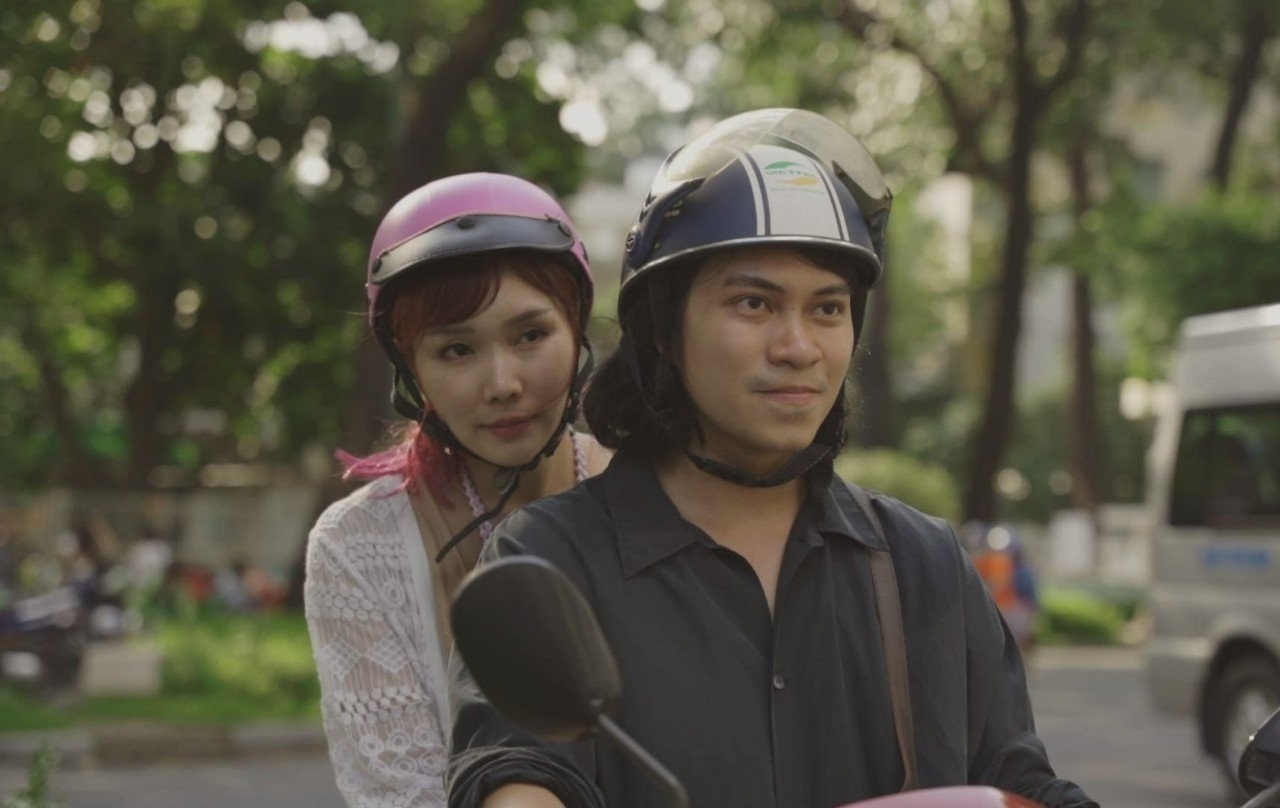 In the MV you can find images of Hanoi, Saigon, Da Nang, lotus flowers,Vietnamese motorbike, intertwined with Japan's Sakura cherry blossom, trams, Fuji mount.
In 2016, Hoang Linh received an invitation to be a host at the Japan Festival in Da Nang. He didn't expect this to be the place where he met the woman of his life. At that time, Shiho Rainbow was the representative singer from Yokohama to perform at the festival. At the end of the ceremony, the Vietnamese man took the initiative to ask for her phone number.
In September 2016, Hoang Linh decided to go to Japan to live and do some art activities. During the process of joint art activities in Japan, Shiho Rainbow has always enthusiastically helped Hoang Linh in life and work. Since then, in events of the Embassy of Vietnam in Japan, Vietnamese people in Japan, Vietnam Festival, Hoang Linh and Shiho Rainbow have always accompanied each other and performed Vietnamese, Japanese songs together.
Since then, Hoang Linh has become the representative of Vietnam at major entertainment channels TBS, TV Asahi of Japan. Hoang Linh also supports Shiho Rainbow to organize a periodical festival "Gathering Waste with Music", a combination of musical performances and with viewers scavenging to clean the streets at the performance areas.
Also since becoming a confidant with Hoang Linh, the love for the country, culture and people of Vietnam, Japanese girl Shiho is more special than ever, becoming a Japanese singer attached to the Vietnamese community in Japan. During a performance at a Vietnamese festival event in Japan, Shiho fell in love with the national martial art - VIVONAM. After that, she trained and became a VIVONAM fighter in Japan, winning a Gold medal at the 2017 East Asian Games and a Bronze Medal at the 2019 World Championships.
After five years of being close friends, Hoang Linh Angel officially proposed to Shiho Rainbow. The two registered their marriage in Japan in February 2023.
In order to expand entertainment activities, connect and contribute to the cultural relationship between Vietnam and Japan, in March 2023, Hoang Linh Angel and Shiho Rainbow decided to come to Ho Chi Minh City to live for a while. Here, Shiho Rainbow will continue to sing at her online livestream platforms, and Hoang Linh will start a new project of teaching Japanese-Vietnamese-English languages online.
Hoang Linh also planned to teach Vietnamese to his wife. Although Shiho has been to Vietnam many times to perform and attend events, all of them are short, so this is the first time Shiho has officially lived in Vietnam. Customs and habits, especially language differences, will initially be a new challenge for a Japanese girl to "become a Vietnamese bride."
He will teach Vietnamese to Shiho so that she can communicate well in Vietnamese to start living in Vietnam.
Video by @LINHANGELShihoRainbow